Paul Walker, an actor best known for his role as Brian O'Conner in the Fast and Furious franchise, died Saturday afternoon in Santa Clarita, Calif., TMZ first reported.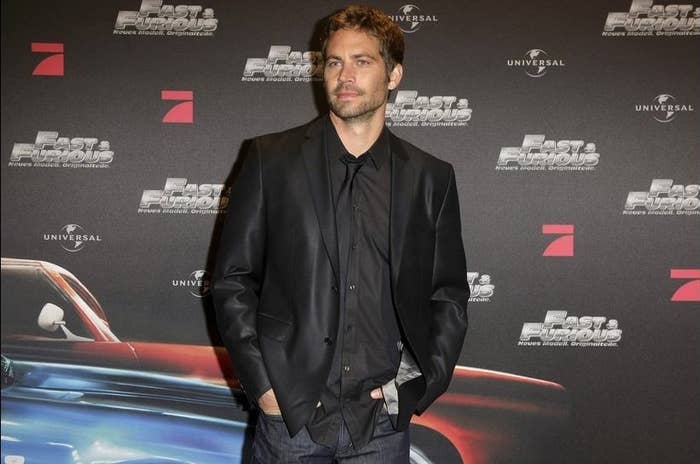 The actor's team confirmed the reports on his official Twitter and Facebook pages shortly after 10 p.m. ET.
The 40-year old-actor died around 3:30 p.m. PT in a single-car crash that resulted in a fiery explosion, according to TMZ.
The actor was riding in a Porsche GT when the driver somehow lost control and slammed into a post or a tree and then the car burst into flames. Both passengers were killed.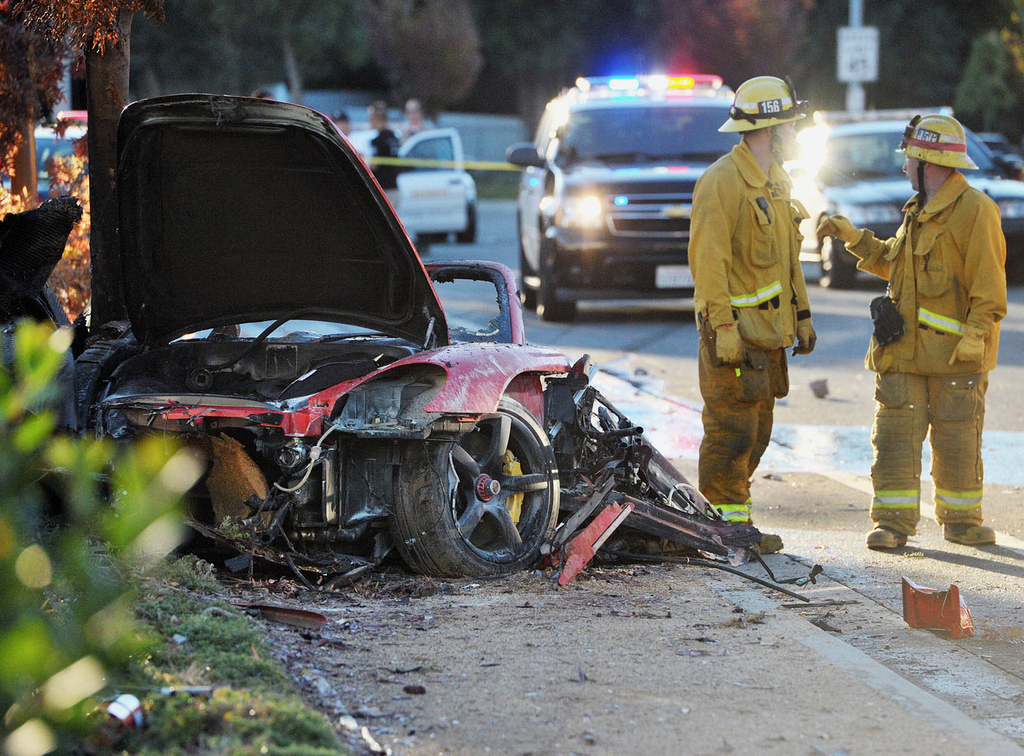 According to TMZ, Walker was in Santa Clarita for a car show for the charity Reach Out Worldwide, which was raising money for the Philippines typhoon relief effort.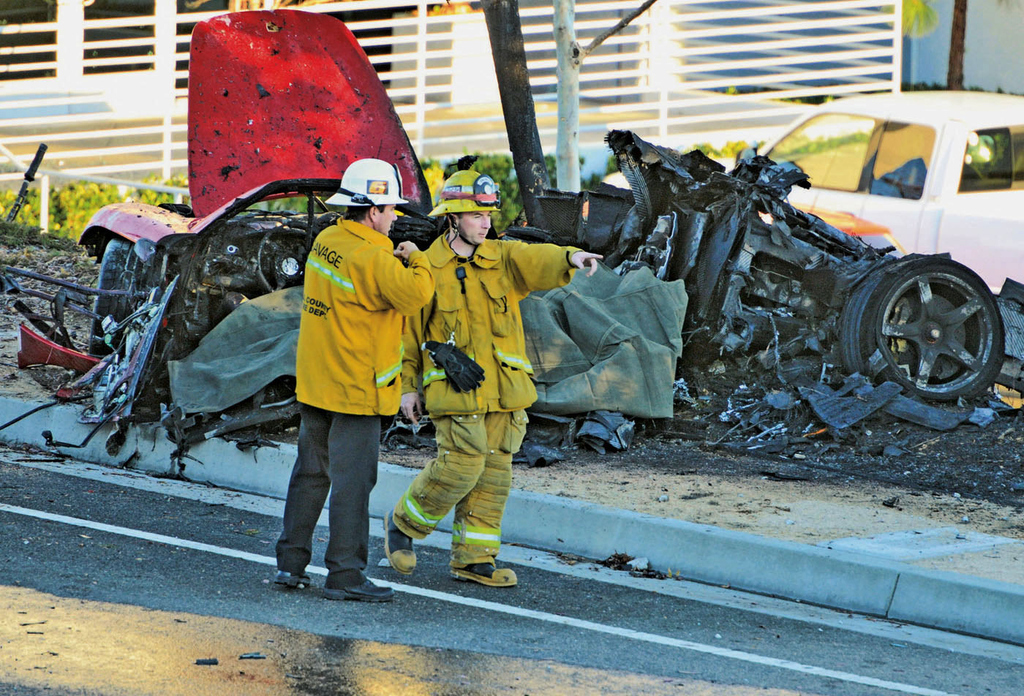 Universal Studios issued a statement at 10:40 p.m. ET.
"All of us at Universal are heartbroken. Paul was truly one of the most beloved and respected members of our studio family for 14 years, and this loss is devastating to us, to everyone involved with the FAST AND FURIOUS films, and to countless fans. We send our deepest and most sincere condolences to Paul's family."
Police also released a statement about the accident, People reported.
"When they arrived, deputies found the vehicle engulfed in flames. The Los Angeles County Fire Department responded, extinguished the fire and subsequently located two victims inside the vehicle. The victims were pronounced dead at the scene."
A spokesman with the Santa Clarita Police would not identify the victims, telling BuzzFeed the coroner had yet to identify the bodies. He could also not confirm whether the car had hit a pole or a tree.
Antonio Holmes, who identified himself as a friend of Walker's, described the scene to the Santa Clarita Valley Signal:
"Him and his buddy, his brother in arms at heart just decided to joyride, take a spin. Something we all do. We're all car enthusiasts... We're all here driving, enjoying each other, and God must've needed help.

"We all heard from our location (the accident). It's a little difficult to know what it was. Someone called it in and said it was a vehicle fire.

"We all ran around and jumped in cars and grabbed fire extinguishers and immediately went to the vehicle. It was engulfed in flames. There was nothing. They were trapped. Employees, friends of the shop. We tried. We tried. We went through fire extinguishers."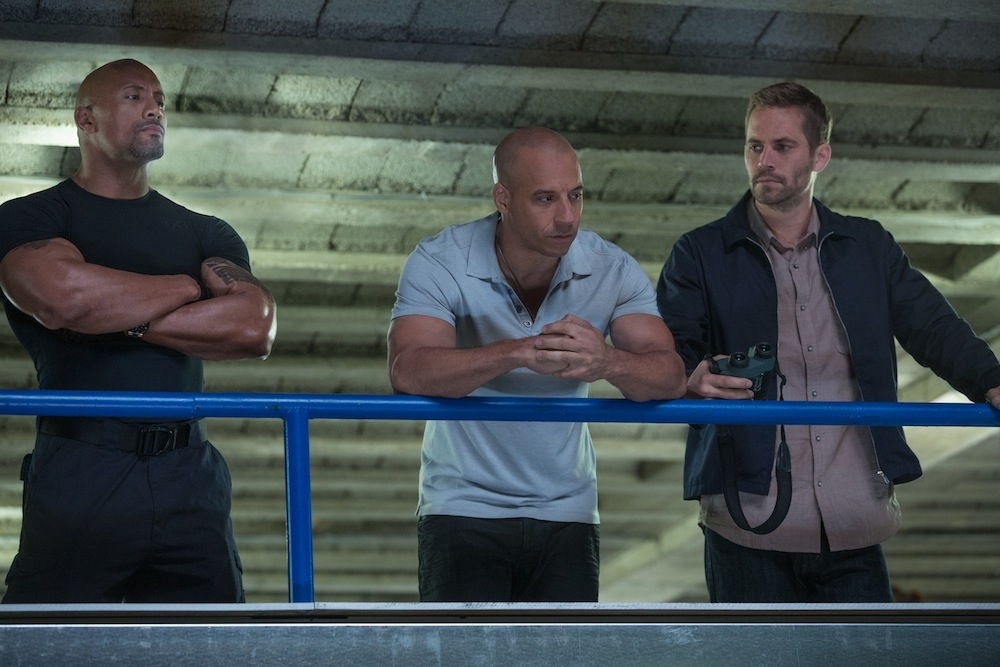 A Southern California native, Walker began working as an actor as a teenager, appearing on several TV series, including Highway to Heaven, Who's the Boss?, and Charles in Charge.
After a breakout roles in 1998's Pleasantville and 1999's Varsity Blues, Walker starred alongside Vin Diesel in 2001's The Fast and the Furious. Seen at the time as a fun B-movie, the film became a cult hit, and spawned a highly lucrative franchise, with six films to date.
Walker has appeared in all but one of those films, and had been shooting Fast and Furious 7 with director James Wan for next summer.
He is survived by his 15-year-old daughter, Meadow.
TMZ is claiming this is the last picture taken before the accident.
A story claiming the death was a hoax began circulating when Walker's death was announced, but was from a site that creates many similar stories about different actors with the same text.
Tributes are now being laid at the scene.
Update: Dec. 1, 2:40 p.m. ET:
The bodies of Paul Walker and Roger Rodas were so badly burned they have yet to be identified by the coroner, TMZ reported. The autopsy has been delayed for later this week, with the coroner waiting on dental records.