The Most Successful Kickstarter Of The Last Billion Years
A project that is totally CRUSHING IT.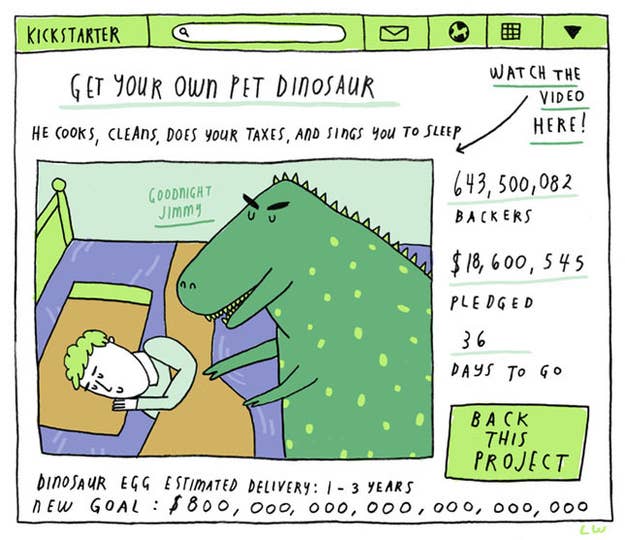 Image Attached is FWD's weekly cartoon series.

Leslie Wood is a cartoonist. Perhaps you would like to follow her on Twitter?
Leslie A. Wood is an Illustrator based in Brooklyn, NY.

Got a confidential tip? Submit it here.