A Scene From Coachella 2015
After hologram Tupac, you know it's only a matter of time before this is what going to Coachella will look like.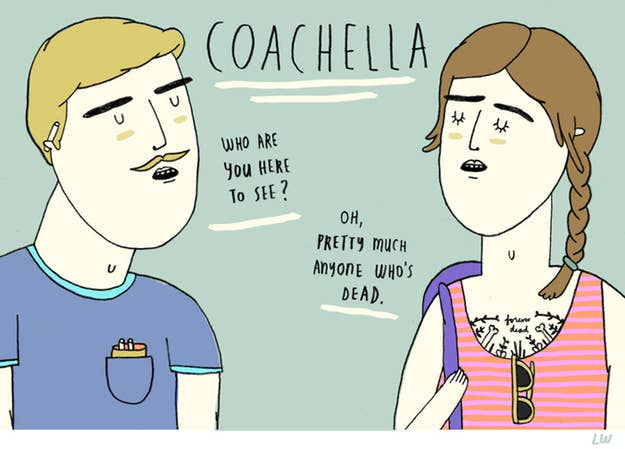 Image Attached is FWD's weekly cartoon series.

Leslie Wood is a cartoonist. Perhaps you would like to follow her on Twitter?
Leslie A. Wood is an Illustrator based in Brooklyn, NY.

Got a confidential tip? Submit it here.