New Zealand Parliament Breaks Into Song After Passing Gay Marriage Bill
New Zealand becomes the 13th country to legalize same-sex marriage.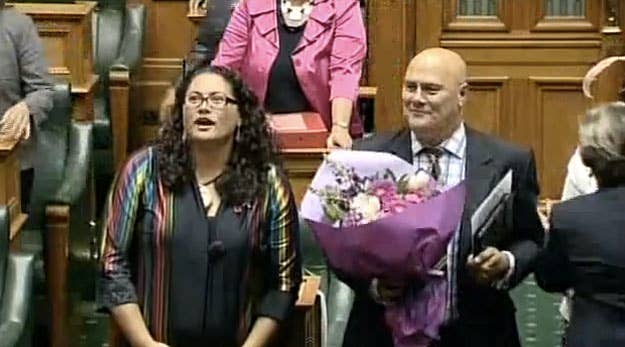 WELLINGTON, New Zealand (AP) -- Hundreds of jubilant gay-rights advocates celebrated at New Zealand's Parliament as the country become the thirteenth in the world and the first in the Asia-Pacific region to legalize same-sex marriage.

Lawmakers voted 77 to 44 Wednesday night in favor of the gay-marriage bill.

People watching from the public gallery immediately broke into song after the result was announced, singing a New Zealand anthem in the indigenous Maori language.
Lawmakers debated the bill for two hours before voting. Green MP Mojo Mathers received rousing applause after she told the house how her daughter went to her first formal with her girlfriend last year.
"Like countless other young women, she hopes for love, marriage, children and a house with a white picket fence. All of those options are available to her older sister. "To see them have equal rights before the law is very important to me."
Meanwhile, Labour MP Maryan Street said her job "rocked" because she could be here today to "do some good."
Street said her own daughter was born to two mothers and two fathers. "She deserves a world where her family is as accepted as anybody else's."
As the announcement was read out, spectators watching in the gallery spontaneously started singing the New Zealand love song "Pokarekare Ana." Watch footage below (from 1.20).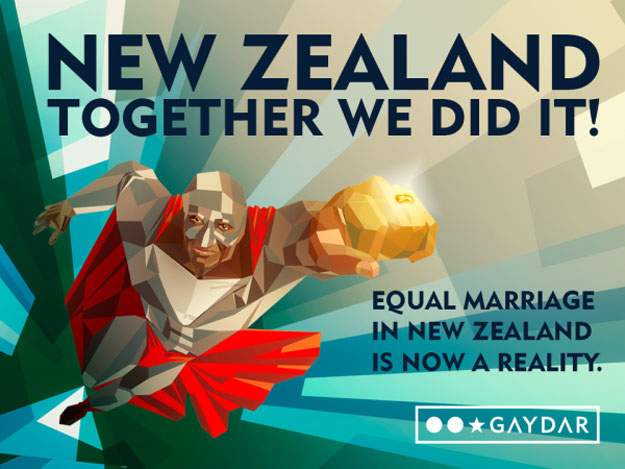 Same-sex marriage is now legal in the following countries: Argentina, Belgium, Canada, Denmark, Iceland, Netherlands, New Zealand, Norway, Portugal, South Africa, Spain, Sweden, and Uruguay.