Powerful Earthquake Strikes Iran, At Least 40 Dead
UPDATE, 8:30 a.m.: Iran is reporting at least 40 have died in the earthquake. Magnitude 7.8 quake hits near the border with Pakistan.
Via Sky News:
A large earthquake has struck Iran, with reports of tremors felt in India and across the Middle East.
The US Geological Survey said the earthquake had a magnitude of 7.8 - strong enough to cause major damage to buildings.
It is believed to have happened close to the border with Pakistan, an area prone to tectonic activity.
Strong tremors were felt across the Middle East and in the Indian capital New Delhi, where witnesses said tall buildings shook, sending people running into the streets.
The location of the earthquake.
Via goo.gl
The earthquake struck at 1044GMT, according to USGS. The epicentre was 15km from the surface, with tremors felt in India, Doha and Afghanistan.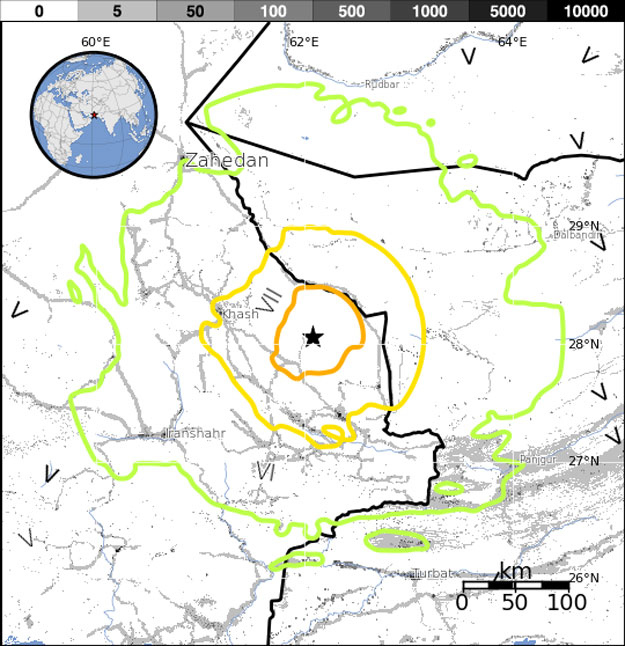 This part of the middle-east is notorious for seismic activity. At least 37 people were killed and 850 wounded in a 6.3 magnitude quake in south-west Iran on 10 April.
Update, April 16th, 8:30 a.m.: Iran's state media is reporting at least 40 killed by the earthquake.