Star Wars actor Diego Luna showed at the 2017 Golden Globes on Sunday night with his lifelong best friend Gael Garcia Bernal — who was nominated for best comedy actor for his role in Mozart in the Jungle.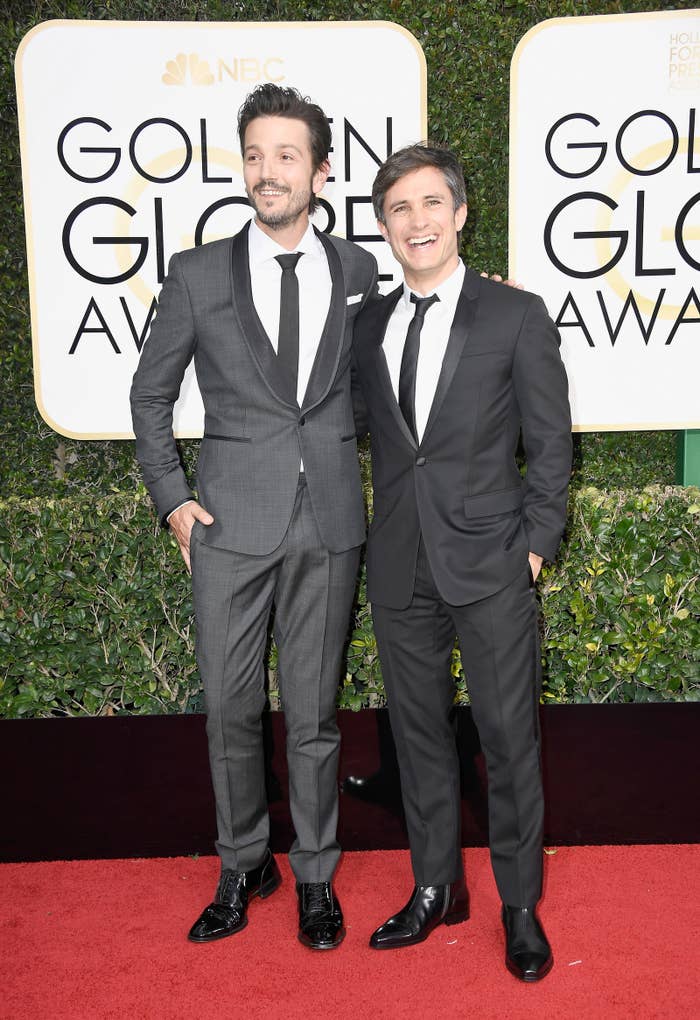 Luna was there to present the award for best screenplay next to his Rogue One co-star, Felicity Jones.
But when he did, Diego presented the award in both English and Spanish...
And Americans went crazy.
But over on Spanish-speaking Twitter, there was a really incredible moment, for many, of national pride.
They nominated him for president.
Even Mexican Soccer striker, Chicharito Hernandez, got all worked up and emotional.
Some viewed it as an important confrontation of discrimination.
And for others, it was a great step forward in including Mexicans in Hollywood.
It was a really special moment.
And for many, a reminder of the importance of the value of your roots.
❤️❤️❤️