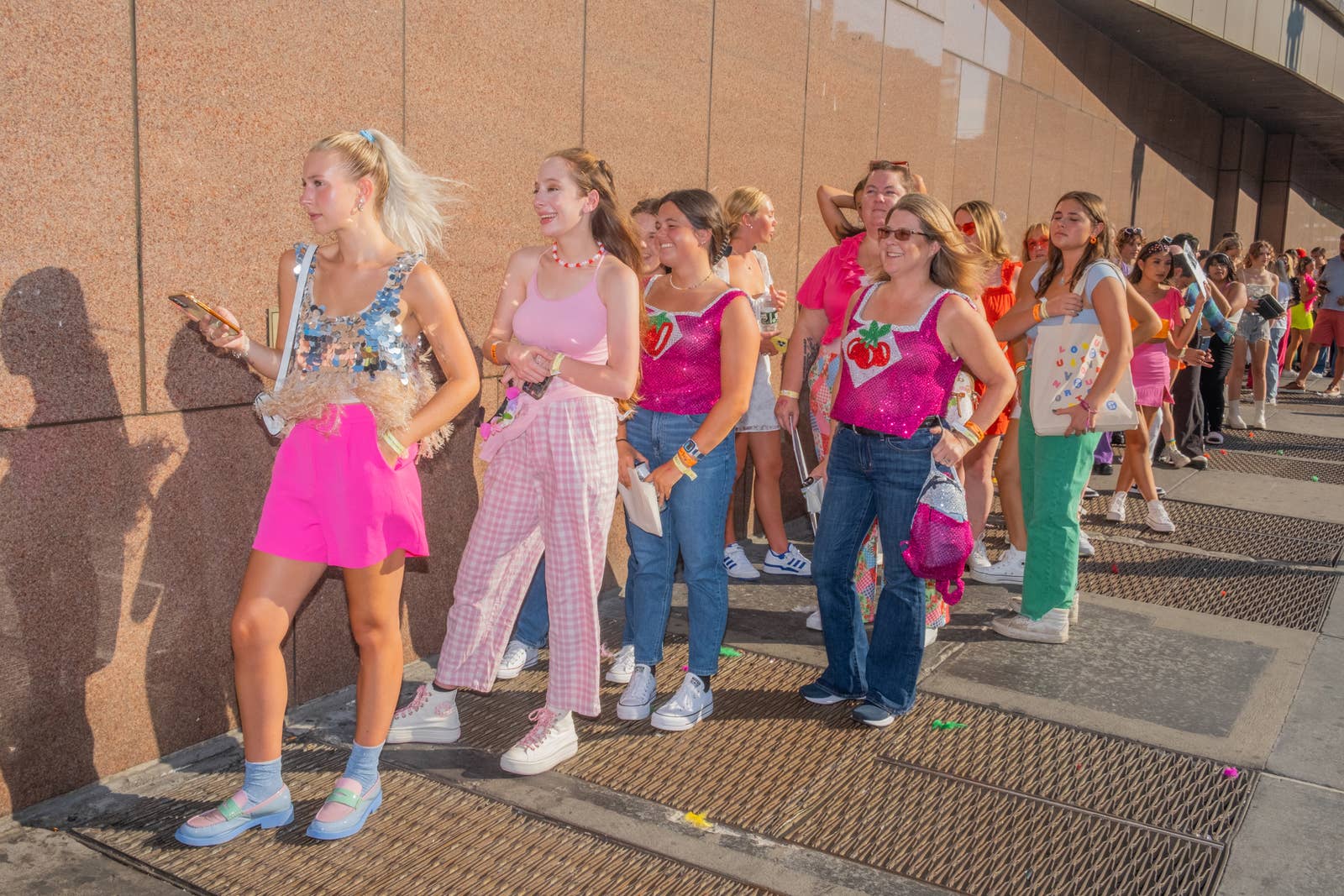 NEW YORK CITY — Several thousand colorfully dressed and delighted Harry Styles fans descended on Midtown Manhattan on Saturday to visit Harry's House (aka Madison Square Garden), for the first of 15 performances by the global pop superstar.
Styles, who has topped the charts and graced the covers of magazines from Vogue to Rolling Stone, is as known for his eye-catching fashion as he is for his music, with GQ recently crowning him a "Date-Night Style God." Consequently, Styles fans, who are often called "Harries" and "Stylers" depending on who you ask, have been known to bring their fashion A game to the artist's shows. It's not just a concert when Harry comes to town — it's an event.
"He makes everyone feel very comfortable with themselves. I know he's really helped me with that and everyone around me," said Hannah Kunkiewicz, a fan from New Jersey. "I think he is very good at expressing himself, and I feel it just reflects on other people."
Kunkiewicz summed it up: "Harry's fans are hardcore."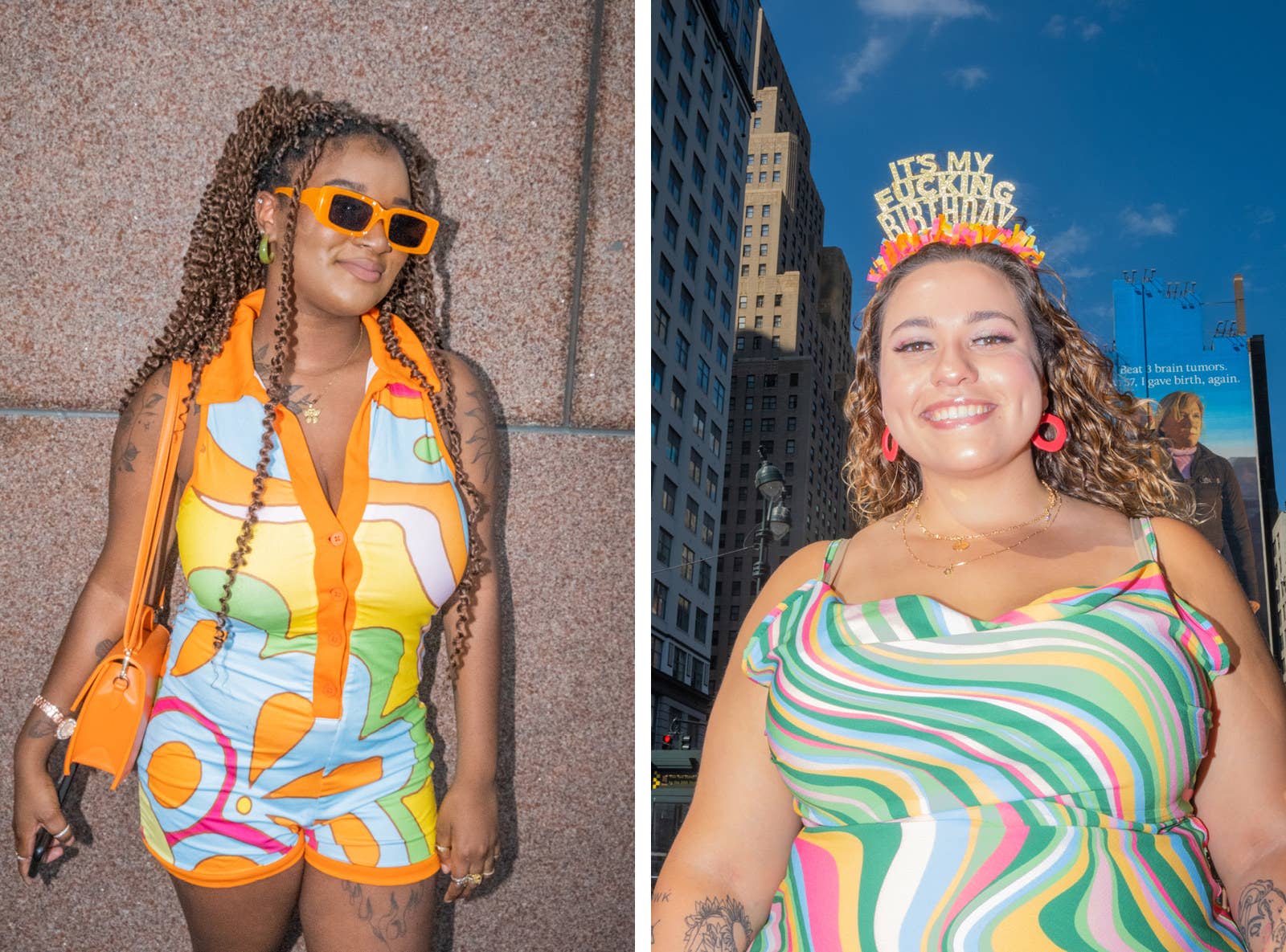 Music fandom is not new and exists across genres, from punk to hip-hop, and certain groups have elicited strong fandom, from the Beatles to BTS and, oh yeah, Styles's former band, One Direction. No matter what genre, fans of an artist express their support through how they dress and a sense of community. For Styles's fans specifically, the community is most certainly going strong and includes many enthusiasts of all ages, ethnicities, and genders around the world.
"The fans are so supportive and nice. We are all looking after each other," fan Anvitha Jalagam, of New Jersey, said. "I think it's very important for people from our generation to have someone to look up to."
Around the Garden, fans sported multiple hues of bright colors, with Styles devotees showing off everything including their Harry-influenced tattoos, makeup, hats, shirts, and homemade signs.
It's common at his shows to see the phrase "Treat People With Kindness" incorporated into fan fashion. That phrase was born from a pin Styles would wear on his guitar strap in 2017 and was then used for official Harry Styles T-shirts.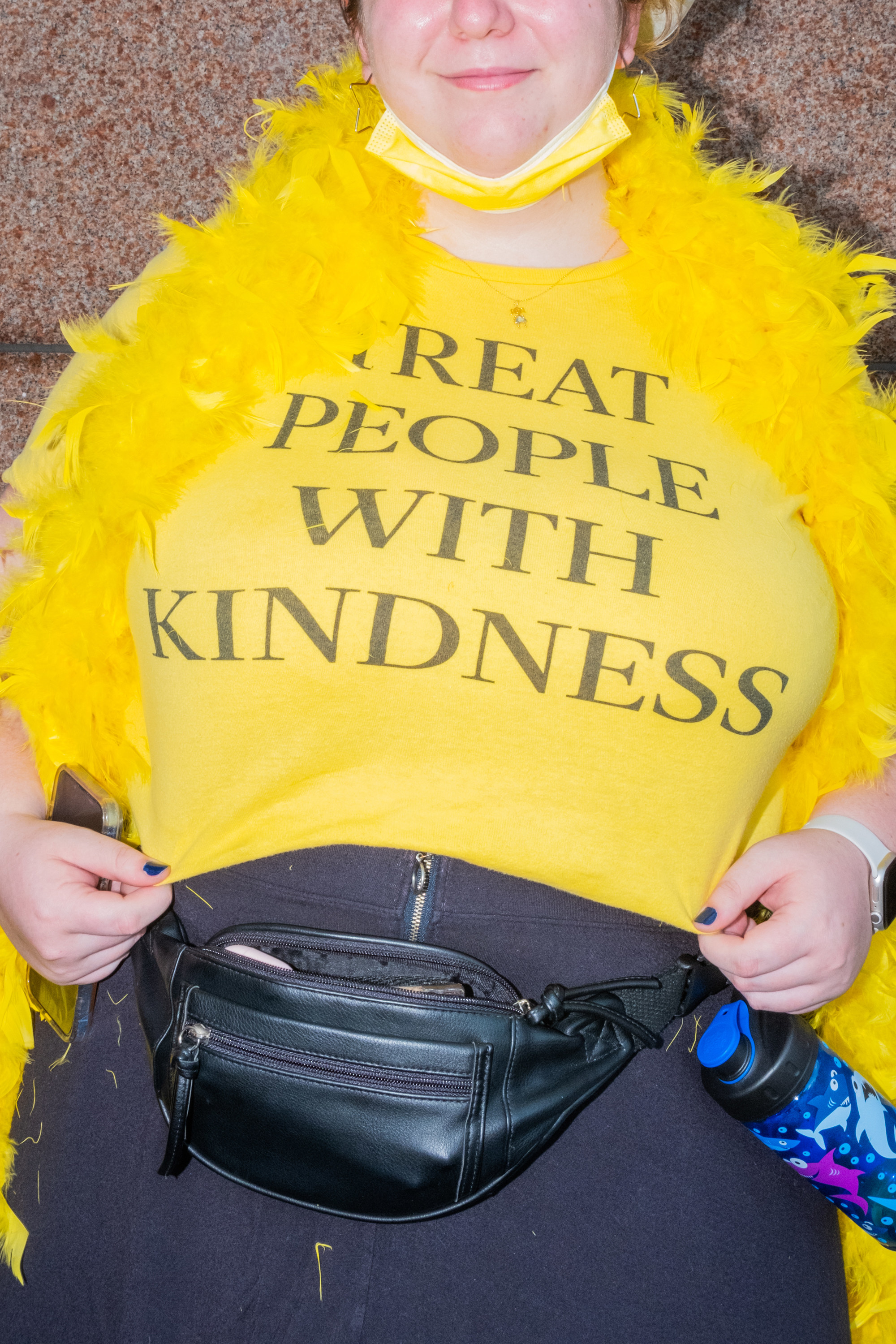 "I'd be driving or something and see someone in one, and I started feeling like, 'Oh this is a bit of a thing,'" Styles himself said in 2019. After it caught on with fans, the singer adopted it as a slogan and released "Treat People With Kindness" as a single off his second album, Fine Line.
"I look up to Harry because I think his music saves a lot of people, and it definitely did that for me," Iowa resident Aubrey Williams said. "A lot of his music, people can relate to and [it helps] them know that they are not alone wherever they are going through."