Down comforters and duvets can be a pretty big financial commitment that makes some people reluctant to splurge on them — even though it's usually worth it in the long run. Many shoppers turn to synthetic fills in the hopes that they'll be less expensive. But I've got some good news: We've rounded up a selection of real down comforters at affordable prices, so you can indulge in the luxury of real goose down without panicking over the price.
Not only is a real down comforter more comfy-cozy than a synthetic option, but there are also many benefits, including a significantly longer lifespan. Nick DeWald and Nathan Schutte of Loose Goose Down Supply gave us the full down comforter scoop.
Over email, the pair explained that with proper care, a down comforter can easily last 10-15 years. This is significantly longer than a synthetic fill comforter's lifespan, which hovers around five years, since synthetic insulation starts to lose its loft faster. "The loft is what provides the warmth, so once that's gone it's time to replace the comforter," they wrote.
Schutte and DeWald explained that "down works by trapping air between the feathers, creating a pocket of warm air to insulate you from the cold. This allows the comforter to be very light, soft and fluffy, while still remaining very warm."
Given that, down is surprisingly effective for people who tend to run hot while they sleep. The pair added that down is naturally moisture-wicking and breathable, which helps to prevent overheating and night sweats. "Nature has always been the best designer and the synthetic products haven't quite been able to catch up to down yet."
For those with ethical concerns regarding down, "no birds are raised solely for down production," according to Audubon; rather, most of it is sourced as a byproduct of the food industry. It is after the birds are processed that the feathers are harvested and sold for insulation, said Schutte and DeWald, who noted that there are certifications such as Responsible Down Sourcing or Bluesign that guarantee ethical sourcing. You can contact manufacturers to get tracking information of down products, too, to be sure you're comfortable with how it was obtained.
"Down has a fraction of the environmental impact as synthetic fiber insulations do because they are made using petroleum (fossil fuels) and use a lot of energy during the manufacturing process," the pair said. "This is a huge ethical point to consider given the current climate crisis."
Once you've got your fancy pants down comforter in hand, it's important to take extra-good care of your investment. To ensure a long lifespan, DeWald and Schutte recommended using a duvet cover that can be washed instead of washing your actual comforter — "and then only washing the comforter about every 3 years." They suggested throwing a few dryer balls into the drier with your comforter to help break up all the clumps in the down to make it even fluffier. You can also always leave this job to professionals and take the comforter to your trusted dry cleaner. 
Now it's time to put all this down comforter knowledge to good use and pick up a down comforter for yourself. Below, we've rounded up nine delightfully cozy comforters to choose from. All of these down comforters start at under $200, with the most affordable one coming in at just $62.99, so that you can invest in a warm and cozy down comforter without breaking the bank. Keep reading to pick one up for yourself and get a great night's sleep.
BuzzFeed may collect a share of sales or other compensation from the links on this page if you decide to shop from them. All products were independently selected by our editors, and the prices were accurate and items in stock at the time of publication.
AllModern all-season down comforter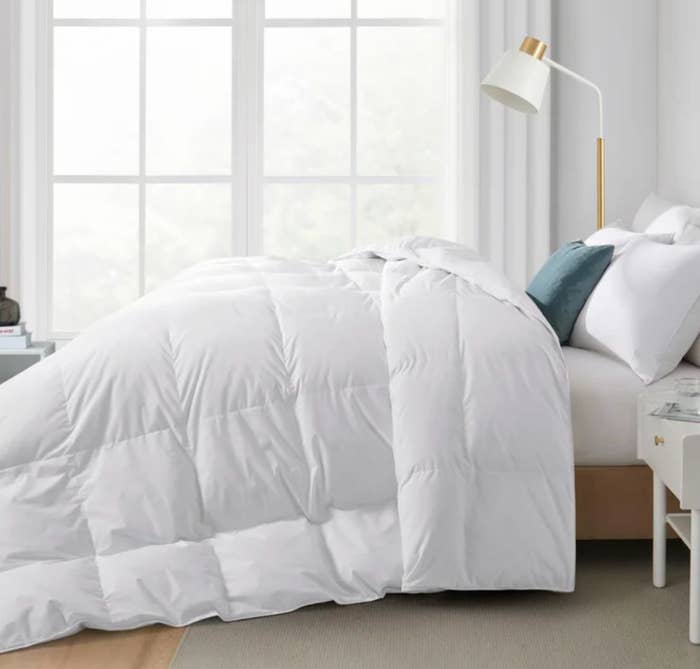 Martha Stewart white feather down comforter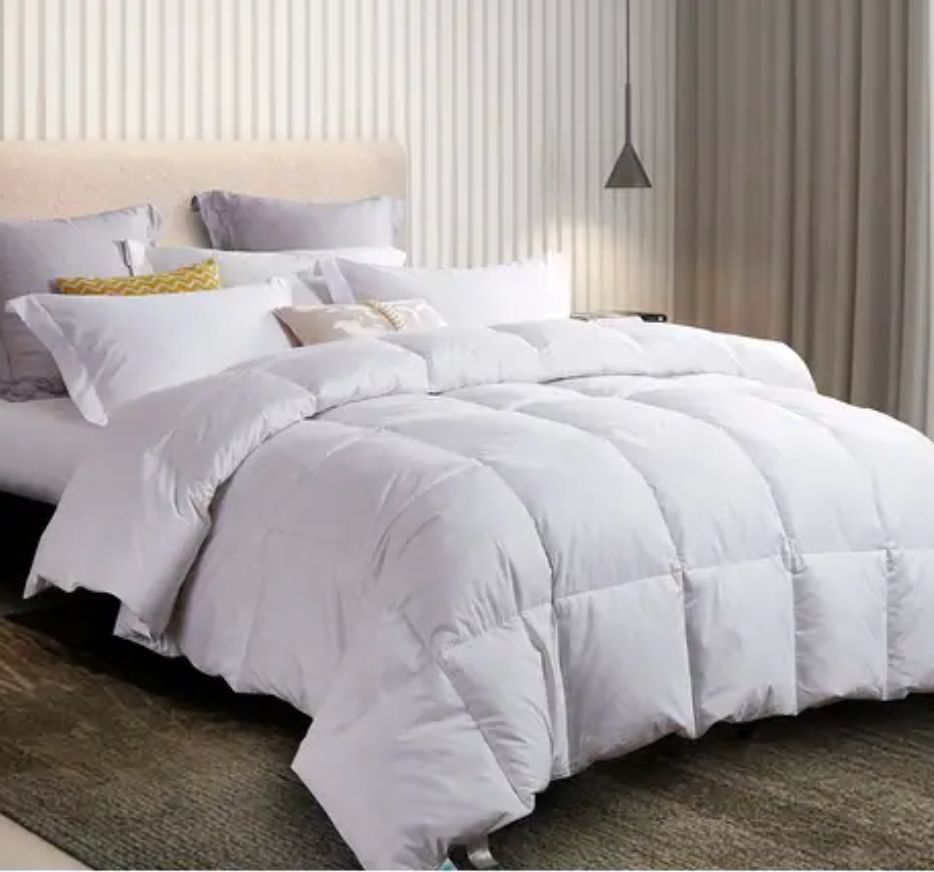 Egyptian Bedding down comforter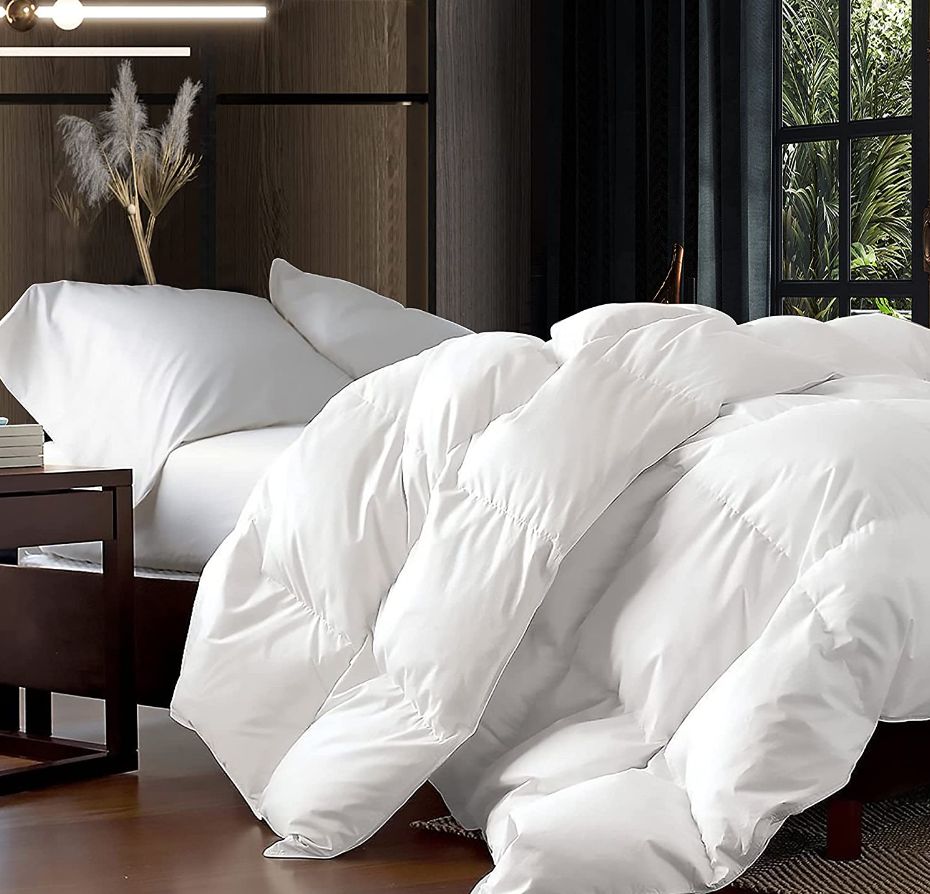 Royal Luxe comforter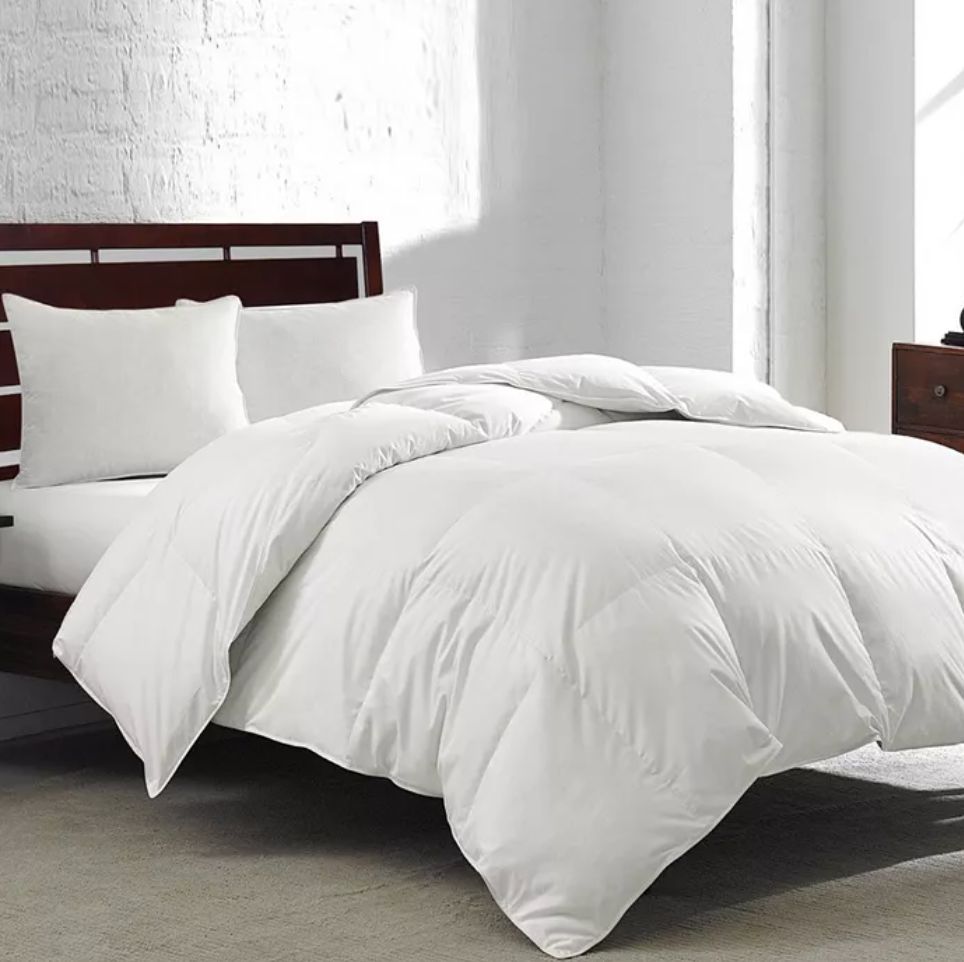 Land's End essential down comforter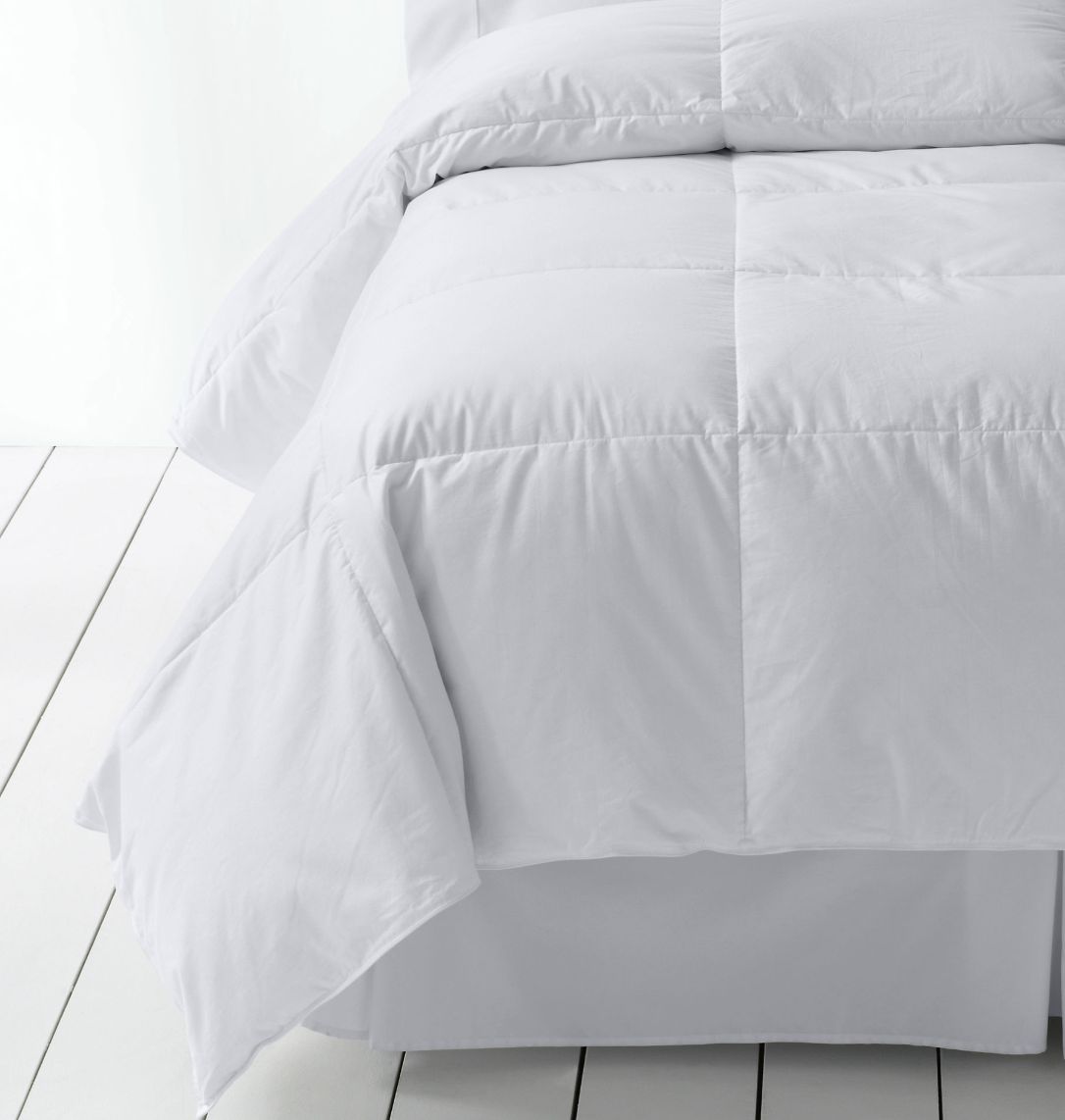 Egyptian Cotton Factory Outlet down comforter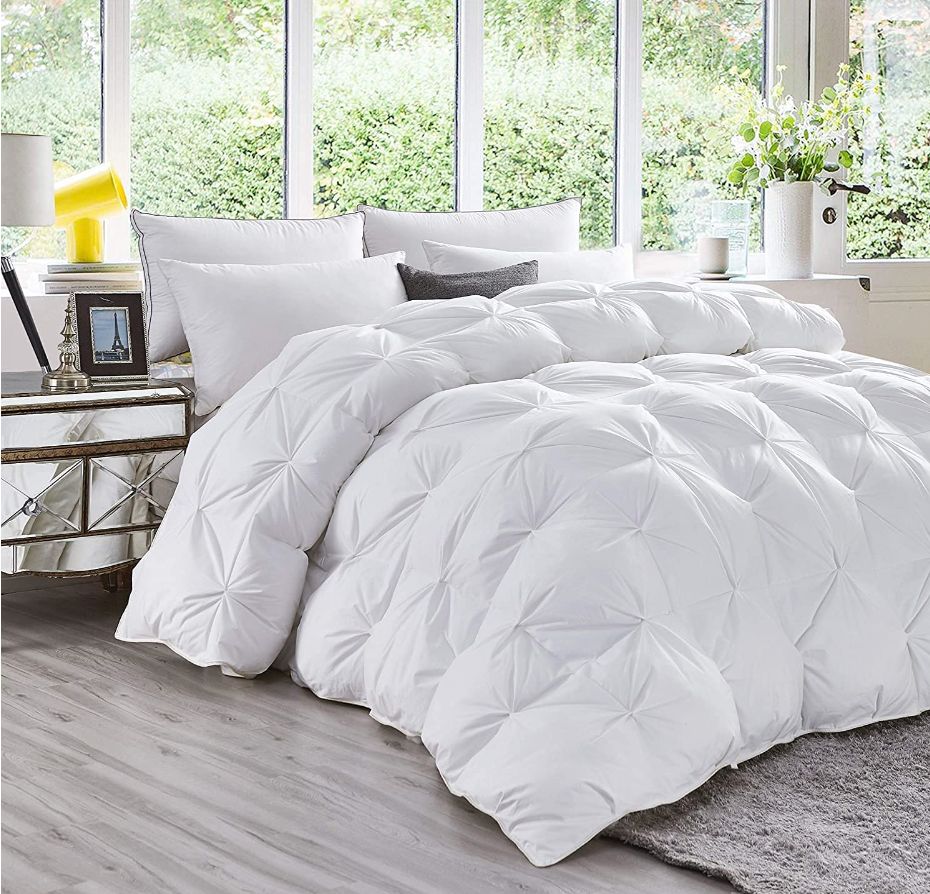 Brooklinen lightweight down comforter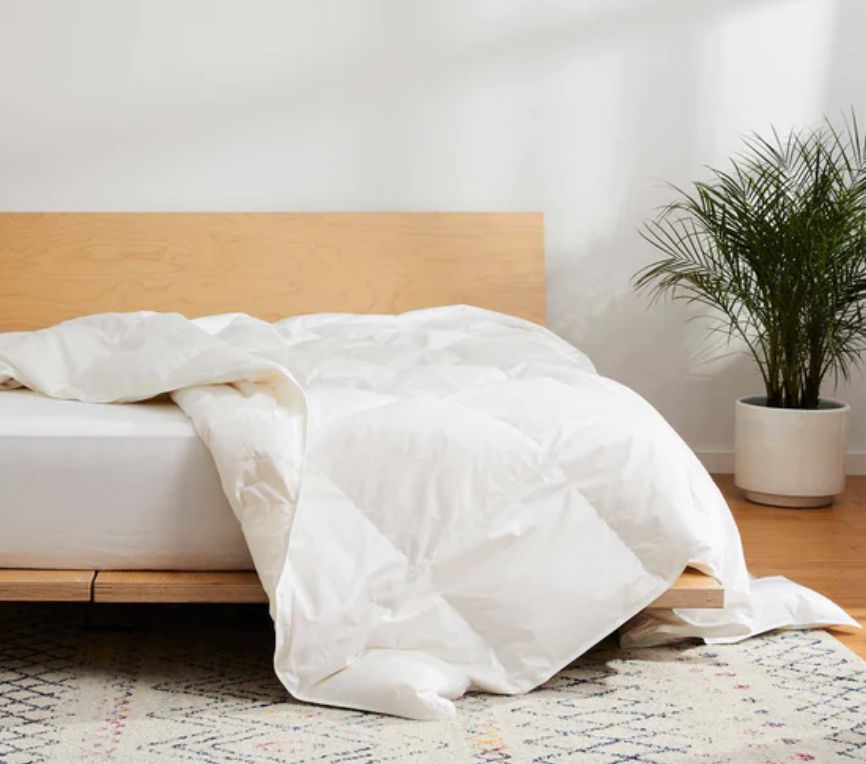 Cosybay cotton quilted comforter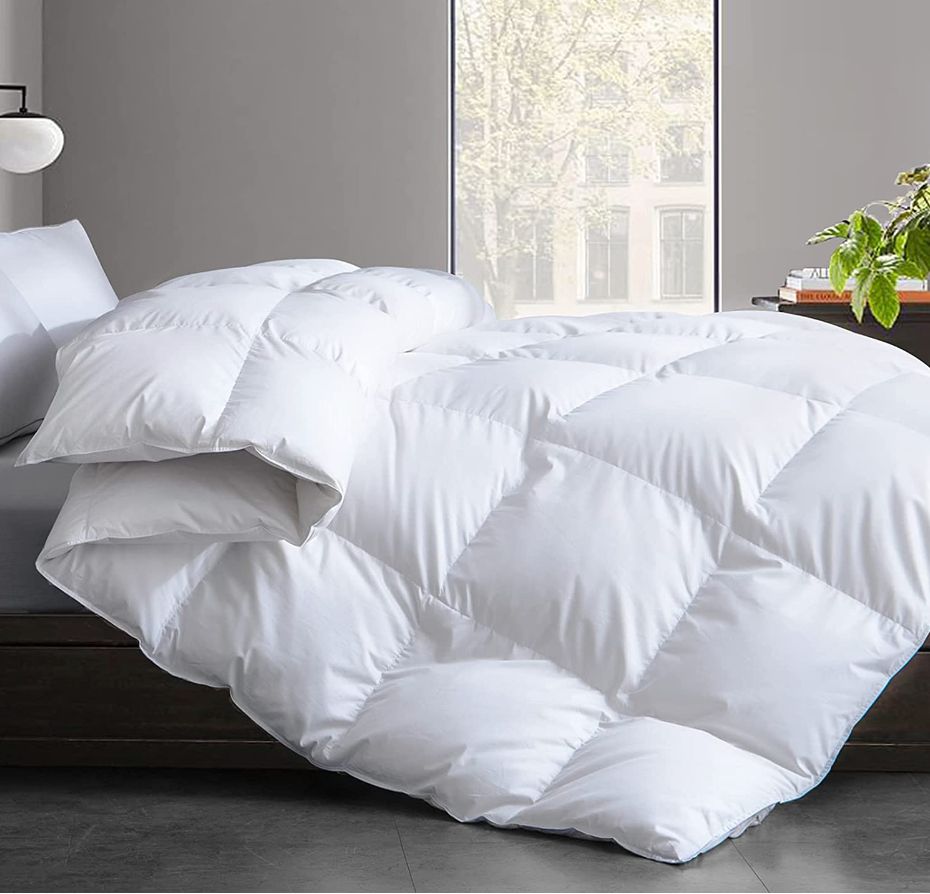 Canadian Down & Feather Company all season comforter