1. Häxan (1922)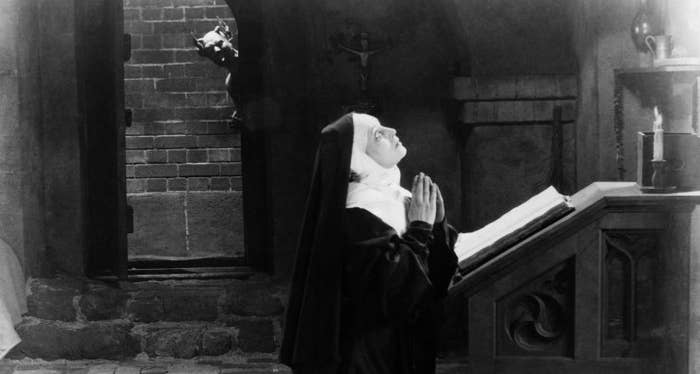 Directed by: Benjamin Christensen
Written by: Benjamin Christensen

Done in the style of a documentary — with some very intense reenactments — Häxan is about the history of witchcraft, particularly how women's mental health ("hysteria," because it was 1922) led to many being labeled witches. Christensen himself plays the Devil; if you're going to make a film like this, you might as well give yourself the best role.
2. The Wizard of Oz (1939)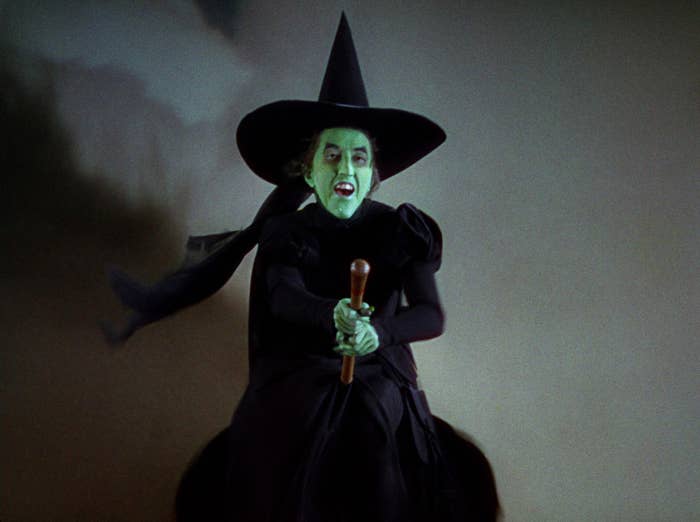 Directed by: Victor Fleming, King Vidor, George Cukor, Richard Thorpe, and Norman Taurog
Written by: Noel Langley, Florence Ryerson, and Edgar Allan Woolf

Yes, it's the story of Dorothy (Judy Garland) and her friends making their way down the Yellow Brick Road to the Emerald City, but if you watched The Wizard of Oz as a kid, it's the Wicked Witch of the West (Margaret Hamilton) who left the most lasting impression. Her performance is so iconic that she's still the image most of us conjure when we hear the word "witch."
3. I Married a Witch (1942)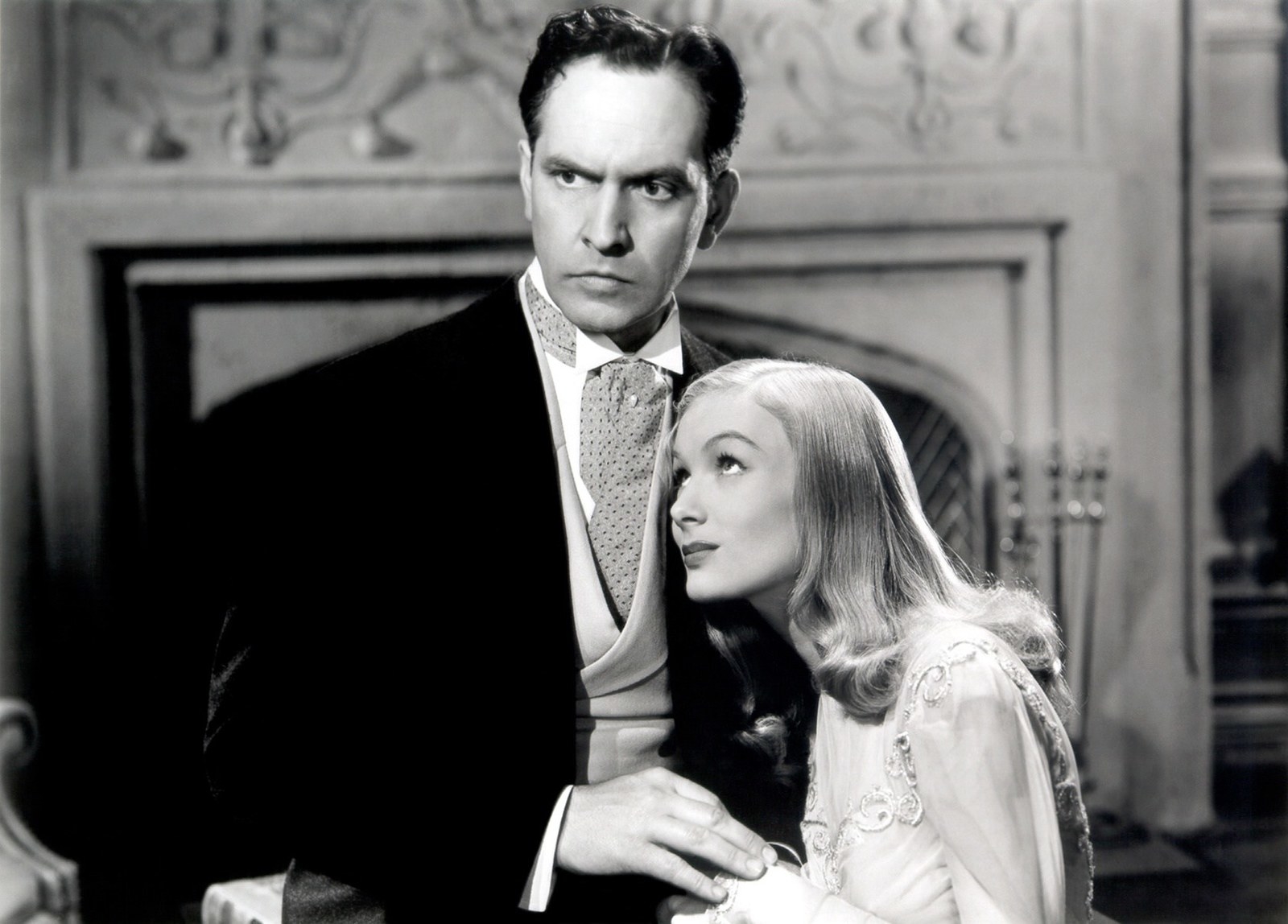 Directed by: René Clair
Written by: Robert Pirosh and Marc Connelly

Before Bewitched — the show and the ill-advised movie adaptation — there was I Married a Witch, starring Veronica Lake as a vengeful witch named Jennifer. She gets involved with Wallace Wooley (Fredric March), a descendent of the Puritan who denounced her in colonial Salem. Wackiness ensues!
4. Bell, Book and Candle (1958)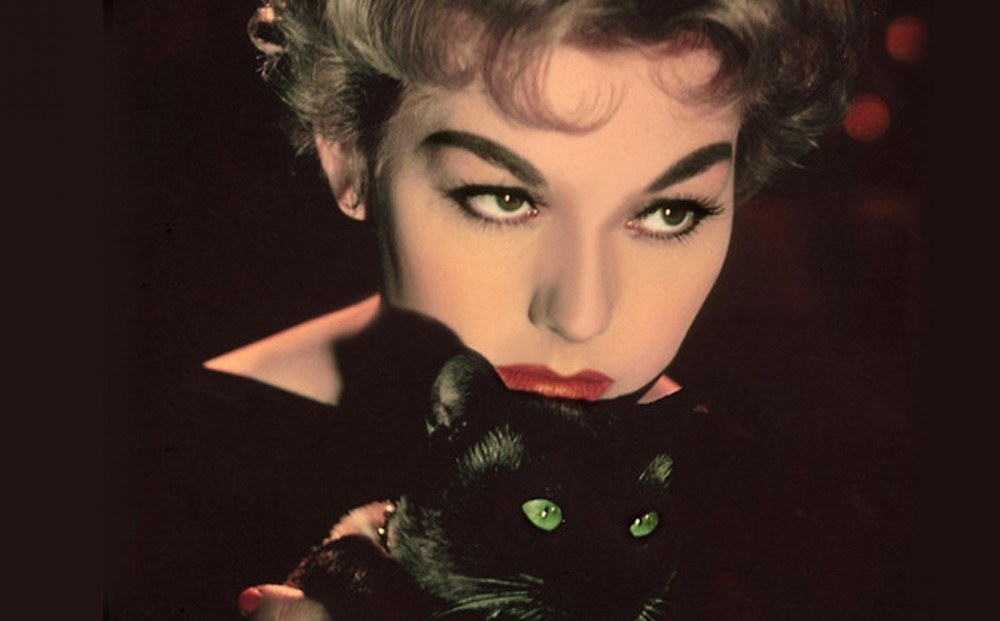 Directed by: Richard Quine
Written by: Daniel Taradash

Another romantic comedy about a witch and a mortal — in this case, Kim Novak as Gillian Holroyd and Jimmy Stewart as her neighbor and crush, Shep Henderson, whom she tries to woo with magic. Bewitched creator Sol Saks cited Bell, Book and Candle and I Married a Witch as inspirations for his classic TV series.
5. Black Sunday (1960)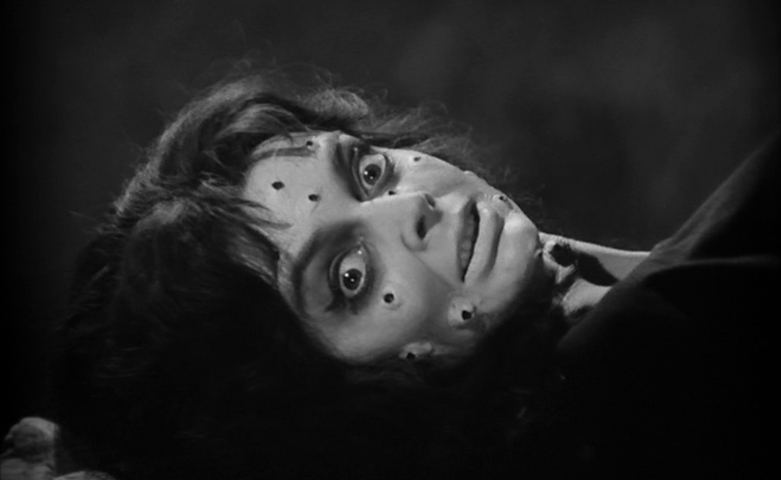 Directed by: Mario Bava
Written by: Ennio De Concini and Mario Serandrei

Mario Bava's directorial debut — or at least the first feature film he received a credit on — still has some surprisingly terrifying imagery nearly 60 years later. Barbara Steele plays Asa Vajda, a witch who is put to death by her brother and returns after two centuries to wreak havoc on his descendants. Listen, if you had a spiked metal mask hammered onto your face, you'd be pissed too.
6. Night of the Eagle (1962)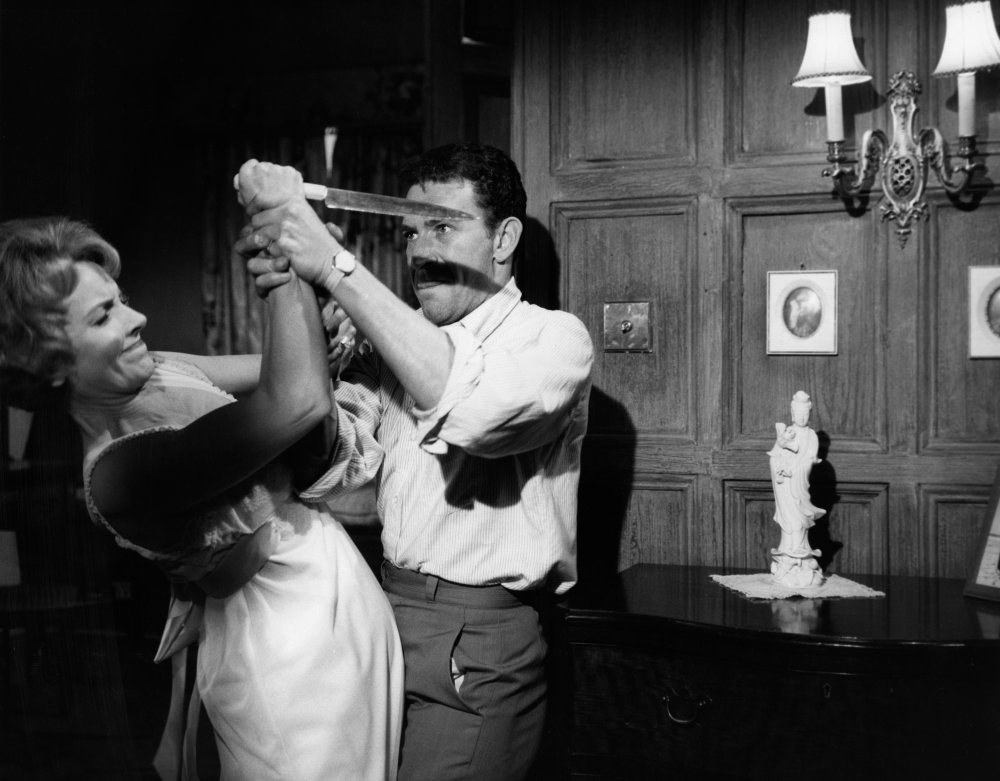 Directed by: Sidney Hayers
Written by: Charles Beaumont, Richard Matheson, and George Baxt

British horror film Night of the Eagle was retitled Burn, Witch, Burn! when it was released in the US, and honestly, that's a far superior title. Either way, the movie follows psychology professor Norman Taylor (Peter Wyngarde), who learns that his wife, Tansy (Janet Blair), is practicing magic. In the genre of films about men learning their wives are witches, this one is decidedly less romantic.
7. Bedknobs and Broomsticks (1971)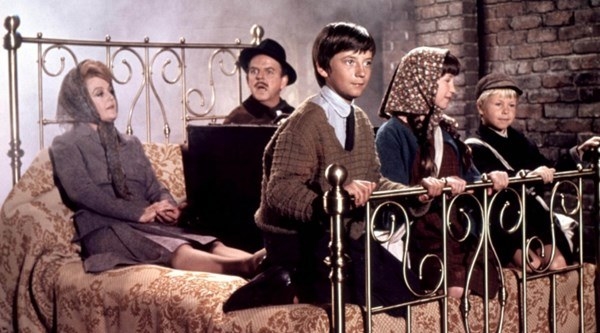 Directed by: Robert Stevenson
Written by: Bill Walsh and Don DaGradi

Like Mary Poppins before it, Bedknobs and Broomsticks combined live action with animation in a movie musical based on a children's book series. In this case, Angela Lansbury stars as Miss Eglantine Price, a woman who is learning witchcraft to help end World War II. Of all the reasons to become a witch, that might be the most noble.
8. Virgin Witch (1972)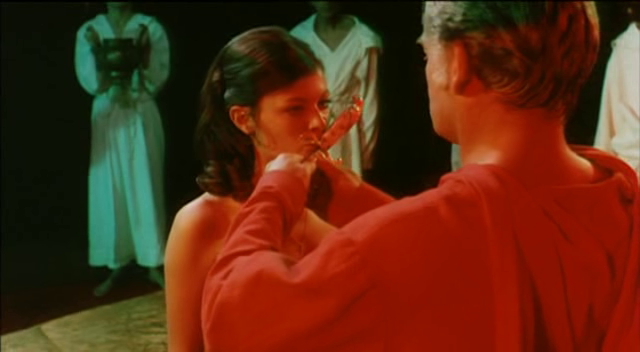 Directed by: Ray Austin
Written by: Beryl Vertue

Virgin Witch isn't high art — it's an exploitation movie. But that doesn't mean it's not a fun little time capsule. Christine (Ann Michelle) is lured into a modeling agency that turns out to be — and you'll start to notice a pattern here — a front for a coven. Modeling agent Sybil (Patricia Haines), who is actually a high priestess, represents a retrograde evil predatory lesbian trope. Again: time capsule.
9. Season of the Witch (1973)

Directed by: George A. Romero
Written by: George A. Romero

One of George A. Romero's earliest and most forgotten films, Season of the Witch, has had a strange life over the decades. Romero intended it to be a feminist statement — it's about an unhappy housewife (Jan White) who uses witchcraft to fight back against the patriarchy — but it couldn't ever really find an audience. Upon its release, it was heavily cut and rebranded as softcore porn with the new title Hungry Wives.
10. Suspiria (1977)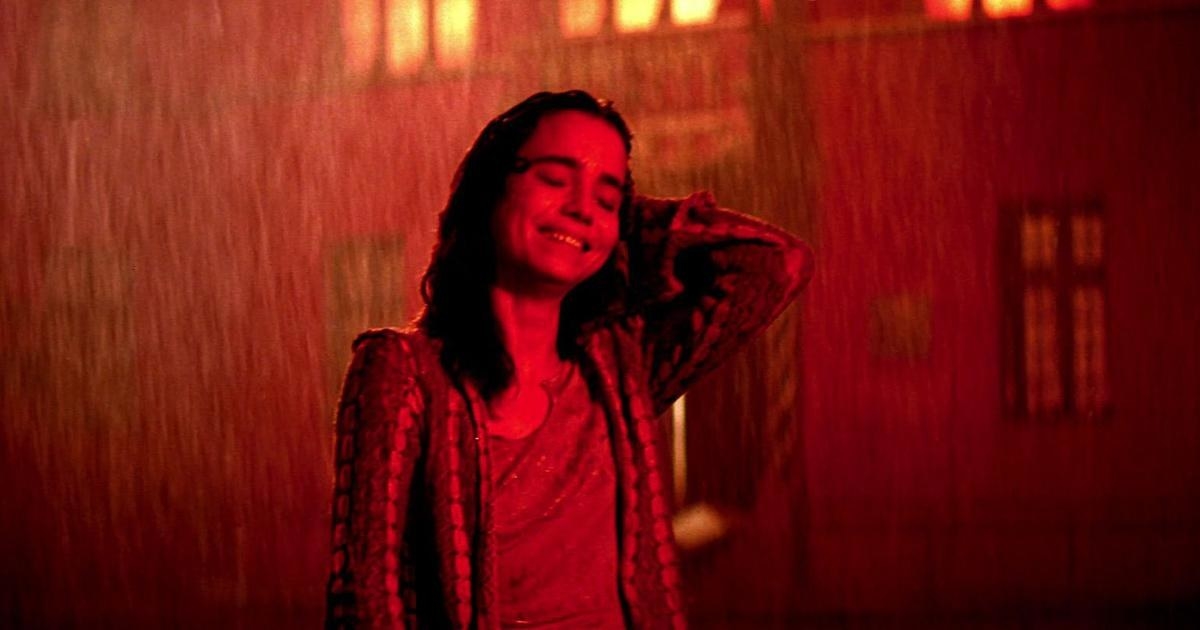 Directed by: Dario Argento
Written by: Dario Argento and Daria Nicolodi

The original Suspiria, which came out over 40 years before the remake, is a gorgeous, largely indecipherable horror film about Suzy Bannion (Jessica Harper), an American ballet student who ends up at a German dance academy secretly run by a coven of witches. With bursts of colorful violence and an iconic Goblin score, Suspiria is the kind of movie you have to let wash over you.
11. Inferno (1980)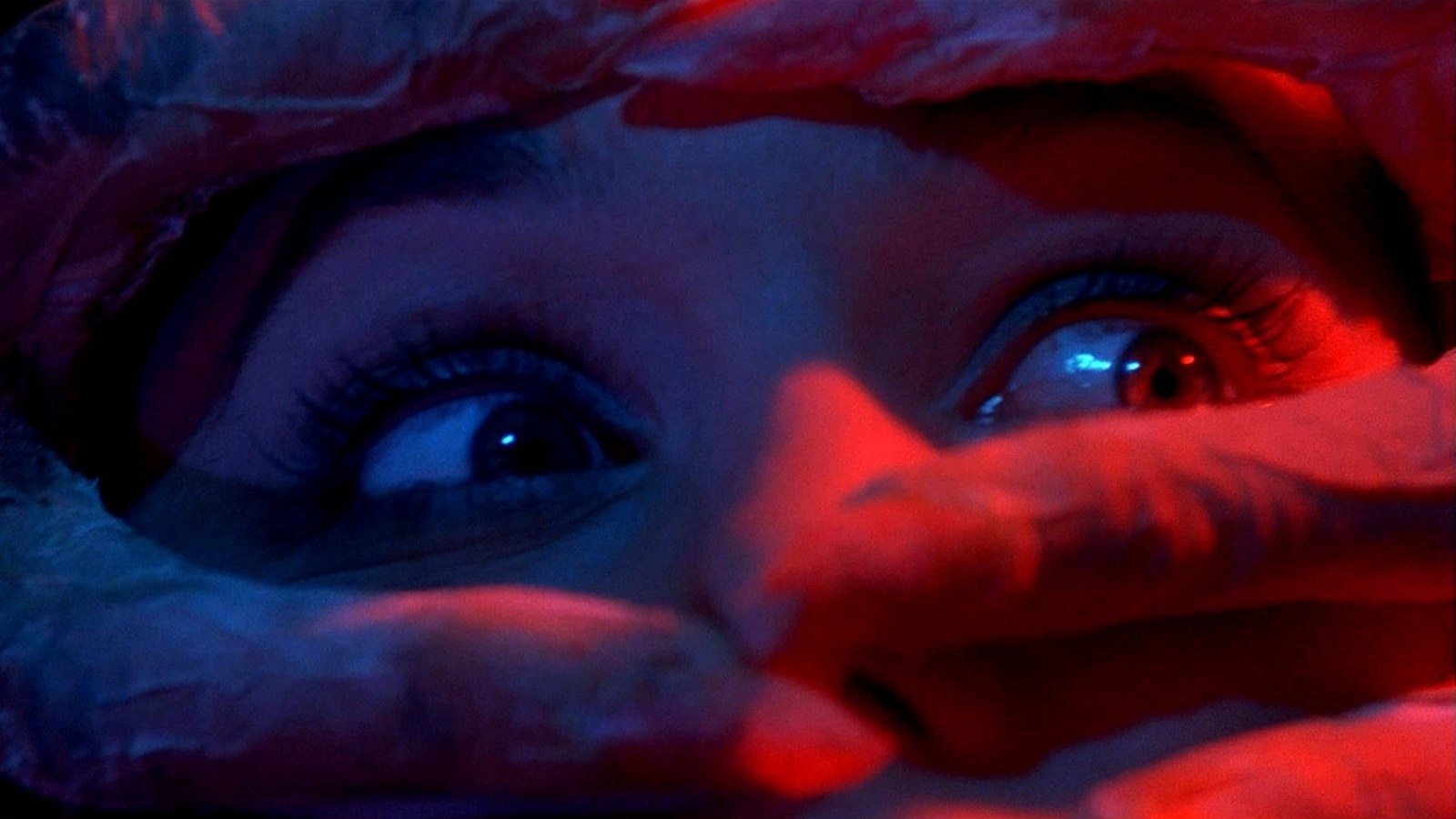 Directed by: Dario Argento
Written by: Dario Argento

Suspiria gave us Mater Suspiriorum, one of a trio of witches known as the Three Mothers. Inferno, a thematic sequel, tackles the New York–based Mater Tenebrarum, the Mother of Darkness. Inferno was not the surprise box-office hit that Suspiria was — it didn't even get a wide release in the US — but the film has earned a cult following and critical reappraisal over the years.
12. Return to Oz (1985)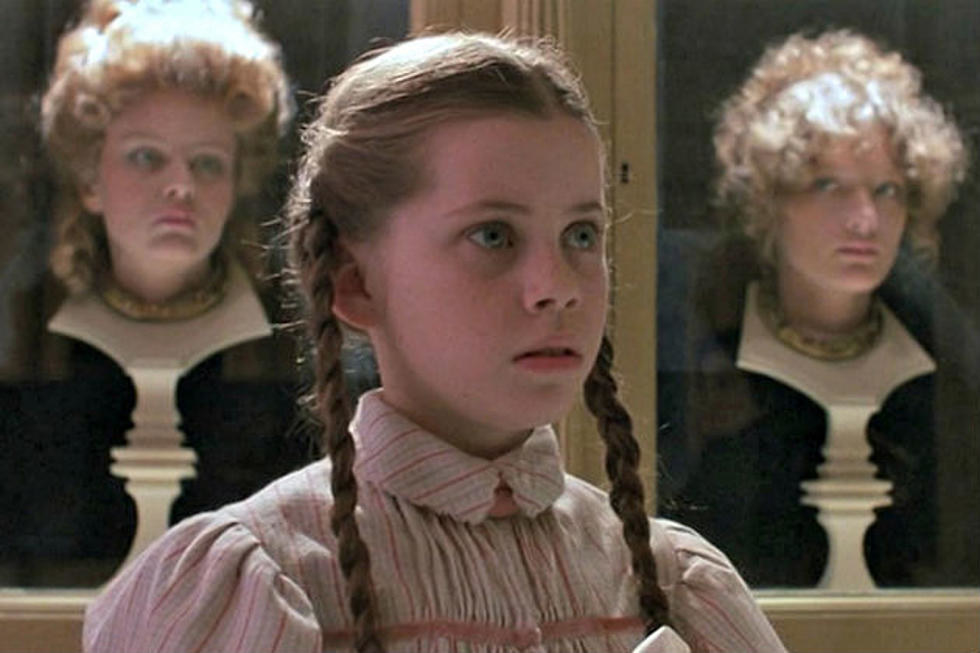 Directed by: Walter Murch
Written by: Gill Dennis and Walter Murch

There's no Wicked Witch of the West in Return to Oz, but that doesn't make this sort-of sequel to The Wizard of Oz any less terrifying. There are countless moments in the film that have proven traumatic to children over the years, but there is nothing and no one scarier than Princess Mombi, who keeps a cabinet filled with different heads that she switches between. Complete nightmare fodder.
13. The Witches of Eastwick (1987)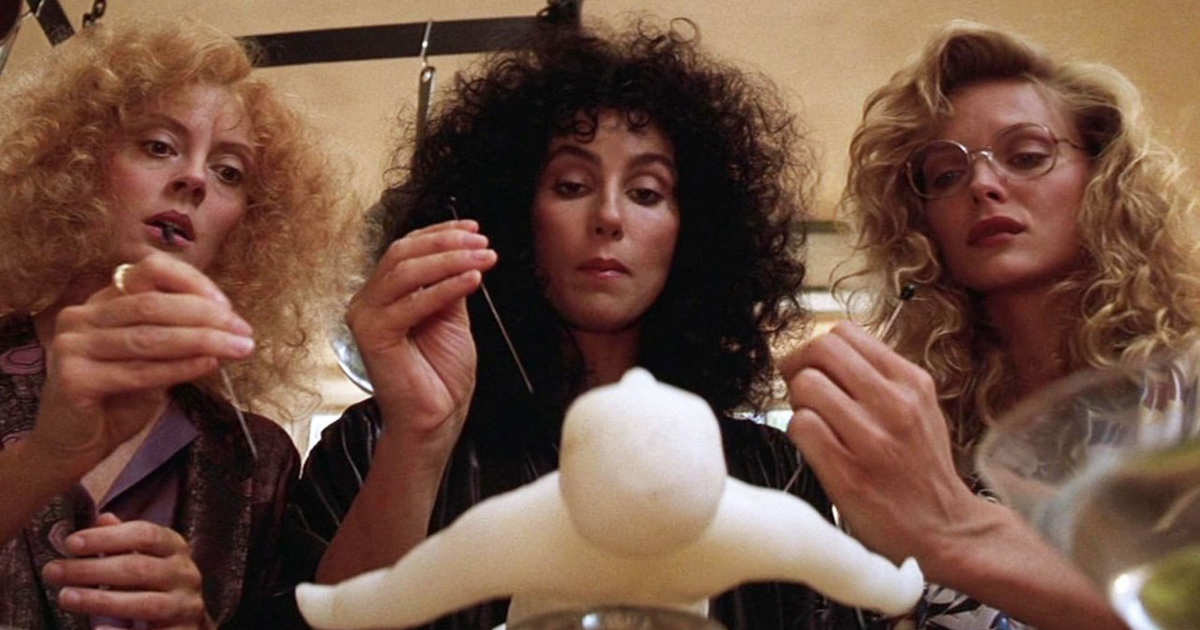 Directed by: George Miller
Written by: Michael Cristofer

Based on the John Updike novel, The Witches of Eastwick has an unbeatable cast: Michelle Pfeiffer, Susan Sarandon, and Cher as the titular witches, and Jack Nicholson as Daryl Van Horne, who is low-key the devil. It's a sexy dark comedy with thrills and intrigue, but honestly, I shouldn't have to sell you past just listing the cast.
14. Spellbinder (1988)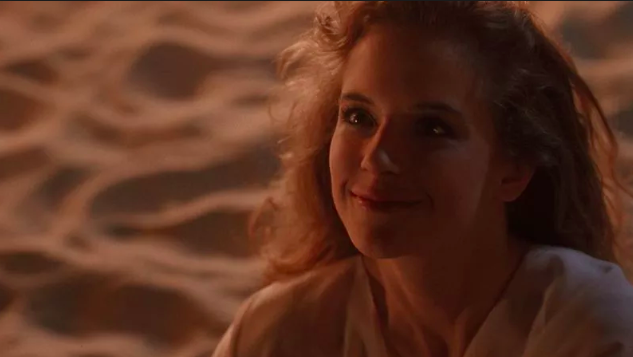 Directed by: Janet Greek
Written by: Tracy Tormé

OK, so it's not quite The Witches of Eastwick — it's certainly not remembered so fondly, if at all — but Spellbinder does have Kelly Preston as Miranda, a witch on the run from her coven. This is a more straightforward romance, with Miranda falling into the arms of Jeff Mills (Timothy Daly), who finds out too late that Miranda comes with a lot of magic baggage.
15. Teen Witch (1989)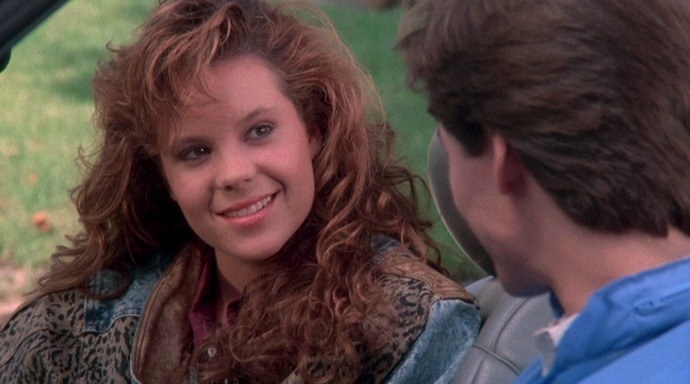 Directed by: Dorian Walker
Written by: Robin Menken and Vernon Zimmerman

Let's face it, if you remember Teen Witch, it's not for the title character, Louise (Robyn Lively), but for the impromptu rap she magically induces her friend Polly (Mandy Ingber) to perform. But "Top That" aside, Teen Witch is an iconically '80s coming-of-age story that has become a cult classic for a reason. (Mostly the iconically '80s part, though there's real heart to it, too.)
16. Kiki's Delivery Service (1989)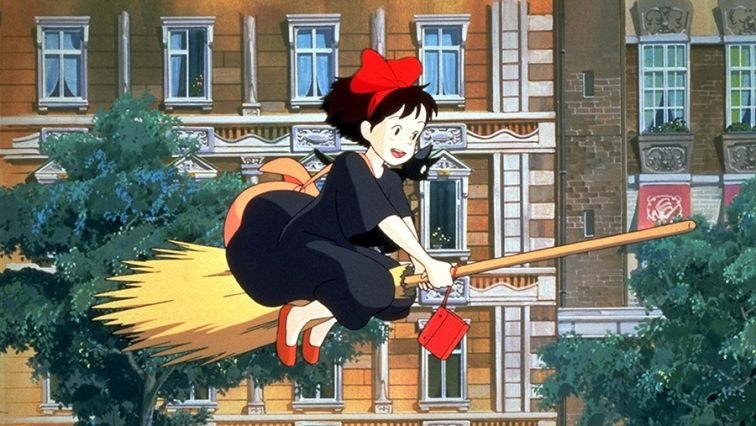 Directed by: Hayao Miyazaki
Written by: Hayao Miyazaki

Based on the novel of the same name, Kiki's Delivery Service follows a 13-year-old witch who opens a delivery service with help from her familiar (a talking black cat named Jiji). The movie has the dreamy style and bittersweet tone that fans of Hayao Miyazaki's other films will recognize, but it's ultimately an uplifting story of growing up and self-empowerment.
17. The Witches (1990)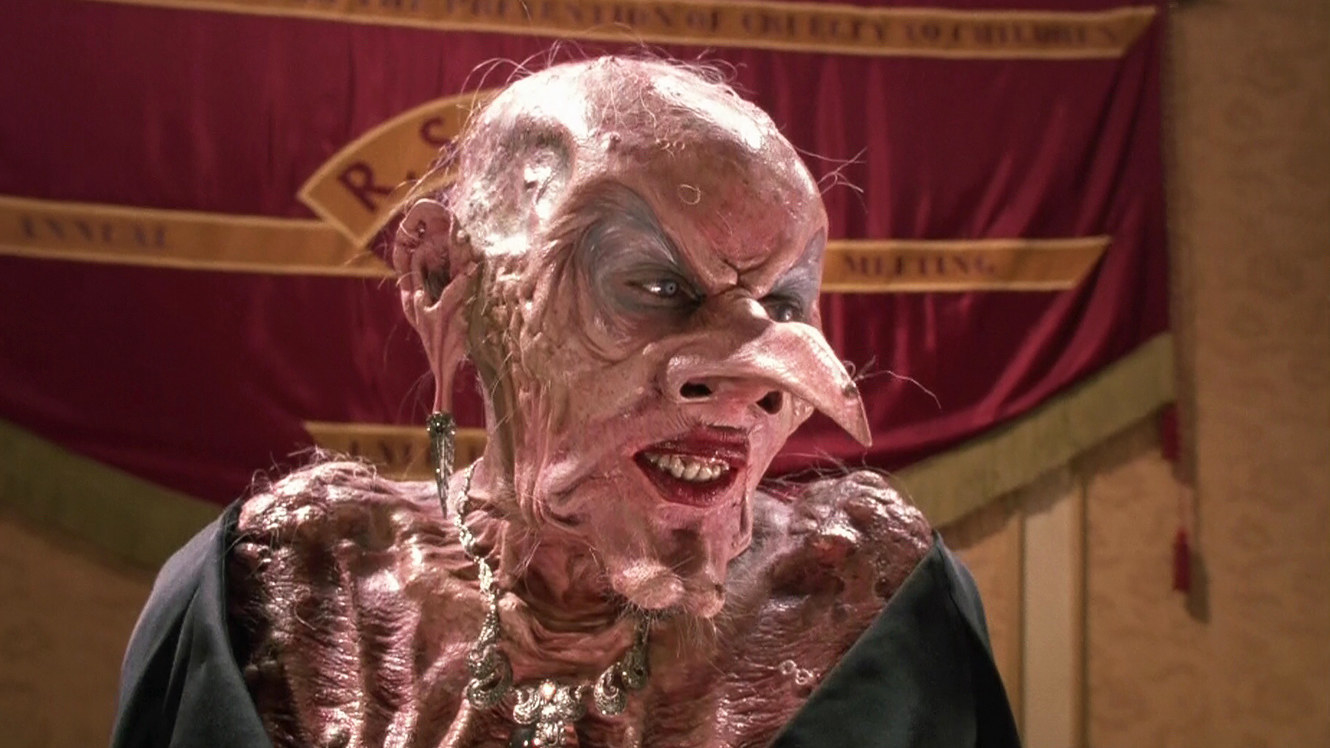 Directed by: Nicolas Roeg
Written by: Allan Scott

Yes, the Roald Dahl novel that inspired the movie was pretty dark, but nothing can prepare you for the horrors of the Grand High Witch (Anjelica Huston) after she removes her human disguise. I mean, this was a kids' movie? Childhood trauma aside — this film holds a place in our collective nightmares alongside Return to Oz — The Witches is sharp and darkly funny.
18. Hocus Pocus (1993)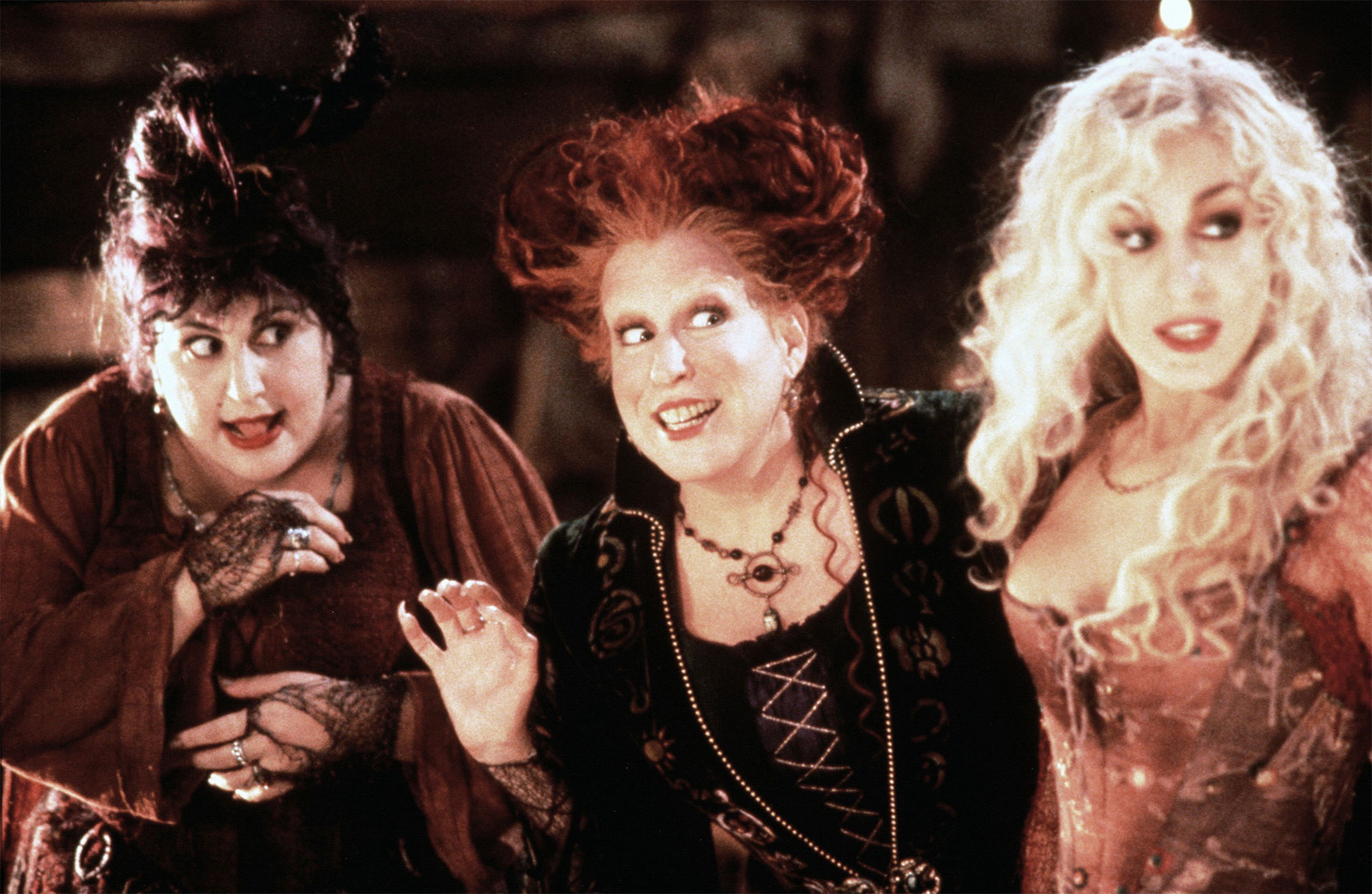 Directed by: Kenny Ortega
Written by: Neil Cuthbert and Mick Garris

And here we arrive at a movie that was a box-office disaster when it was released (who puts out a Halloween movie in July?) but has since become the defining film of the season. Let's be glad the Disney Channel and ABC Family (now Freeform) decided to put Hocus Pocus in constant rotation, because without them, we may never have gotten to relish the scenery-chewing witch performances from Bette Midler, Kathy Najimy, and Sarah Jessica Parker.
19. The Craft (1996)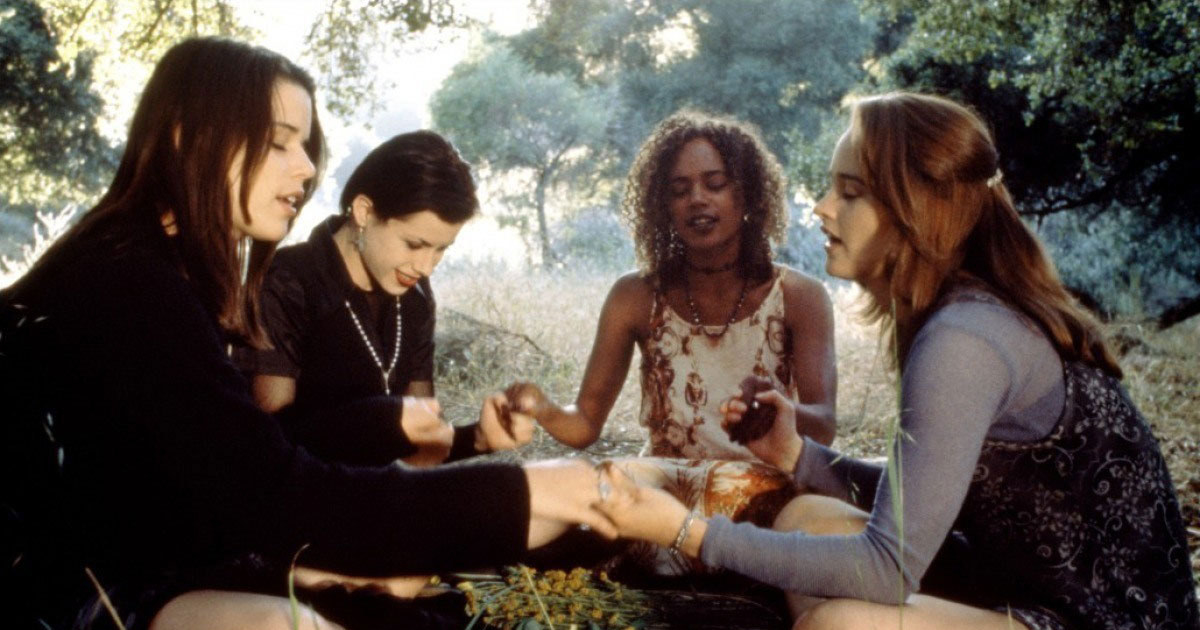 Directed by: Andrew Fleming
Written by: Andrew Fleming and Peter Filardi

For those of us who were too cool in the '90s for Hocus Pocus, The Craft was the edgy alternative. While it fared better financially than Hocus Pocus, it was not well reviewed — and like the other film, has developed a serious cult following over the past couple decades. That's largely thanks to Fairuza Balk's Nancy, a witch who is equal parts terrifying and relatable.
20. Eve's Bayou (1997)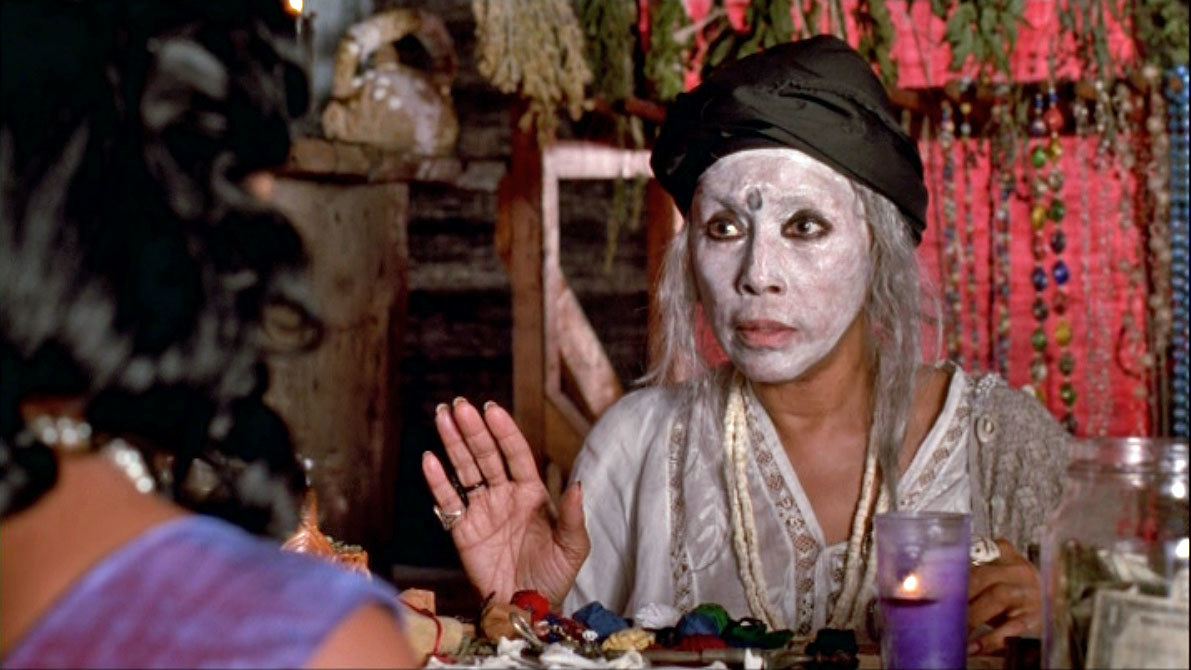 Directed by: Kasi Lemmons
Written by: Kasi Lemmons

Eve (Jurnee Smollett) is a 10-year-old Creole American girl who finds out her father (Samuel L. Jackson) is cheating, and seeks revenge by asking local fortune-teller Elzora (Diahann Carroll) for help with a voodoo spell. While early witch films, like Night of the Eagle, drew from voodoo culture, Eve's Bayou offers a more thoughtful, authentic depiction of Creole culture — plus some fantasy.
21. Practical Magic (1998)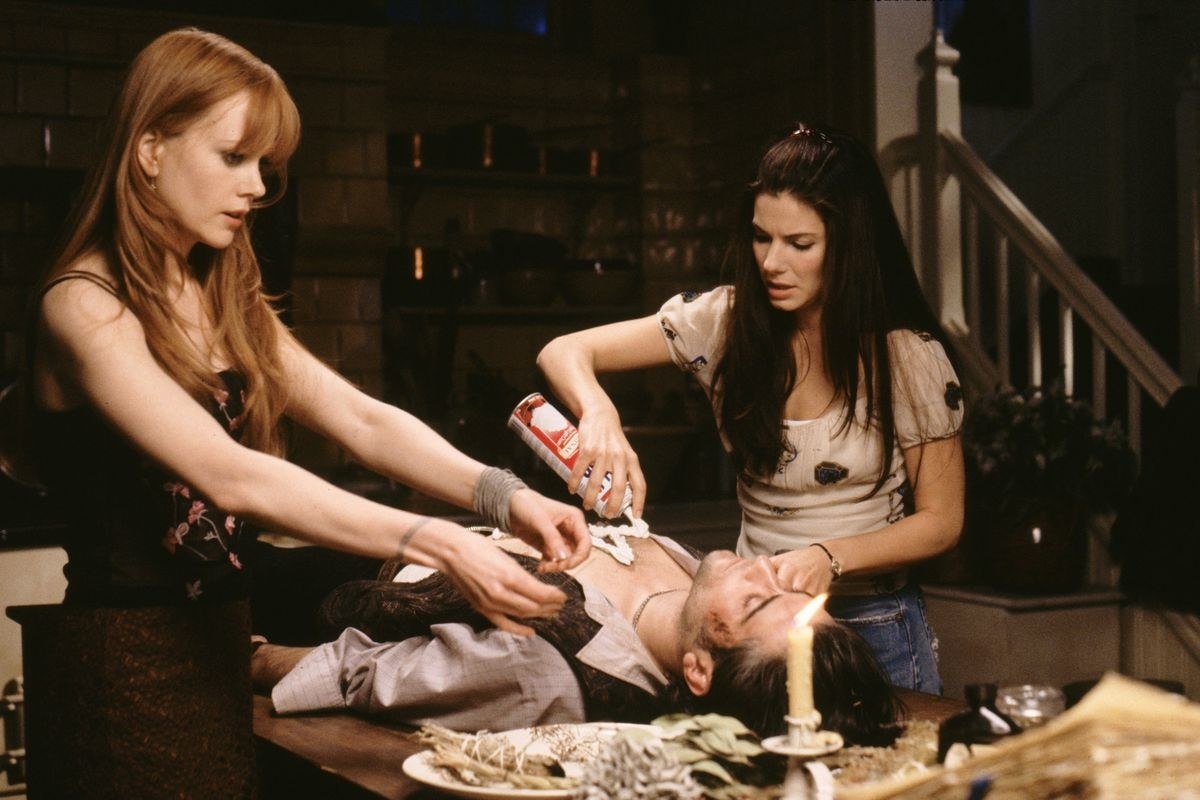 Directed by: Griffin Dunne
Written by: Robin Swicord, Akiva Goldsman, and Adam Brooks

When it was released, Practical Magic confused people with its wavering tone — it goes back and forth between heavy themes and light frivolity, mixing horror and romantic comedy — but 20 years later, fans have come to appreciate the film's unique qualities and the way it feels perfectly suited to our cultural moment. Sandra Bullock and Nicole Kidman as witch sisters fighting back against oppressive men? What's not to love?
22. Halloweentown (1998)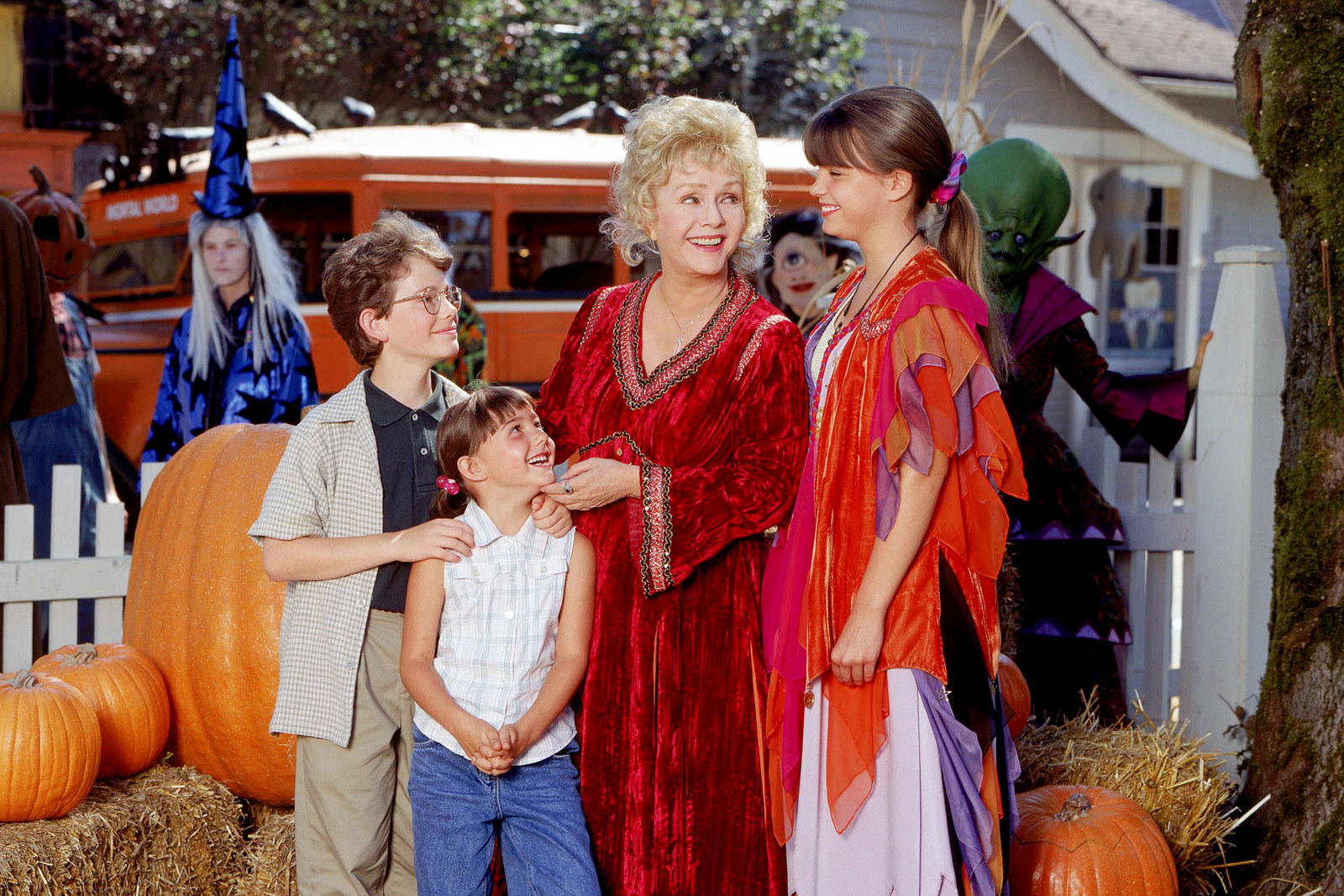 Directed by: Duwayne Dunham
Written by: Paul Bernbaum, Jon Cooksey, and Ali Marie Matheson

Not all Disney Channel Original Movies are created equal, but then they don't all star the late, great Debbie Reynolds as a witch named Aggie Cromwell. There's not a lot of depth here — this is a DCOM, after all — but it's filled with enough wholesome, lightly spooky fun to have made Halloweentown and its sequels a seasonal tradition for those who grew up on them.
23. The Blair Witch Project (1999)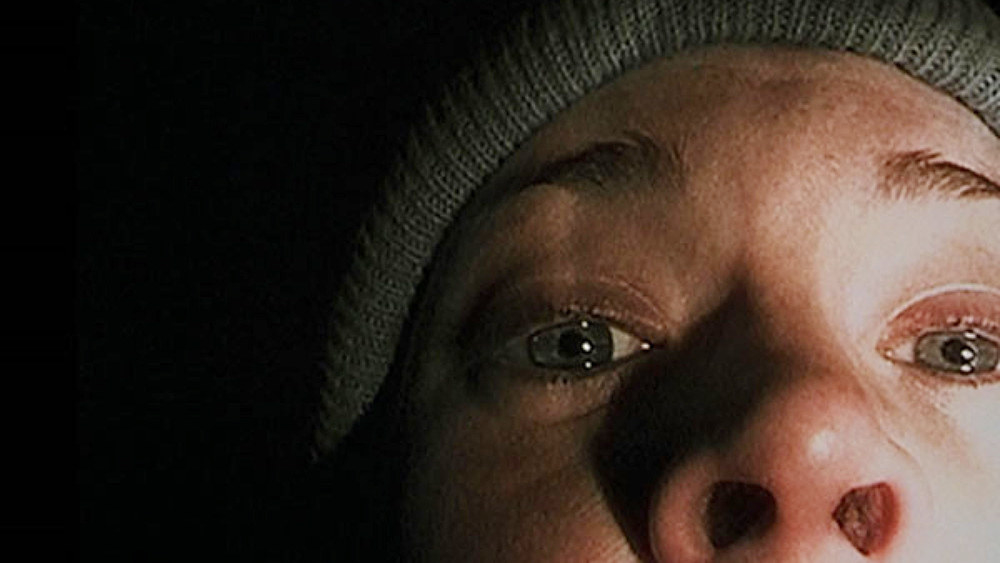 Directed by: Daniel Myrick and Eduardo Sánchez
Written by: Daniel Myrick and Eduardo Sánchez

I debated including The Blair Witch Project on this list, because, uh, it's not really about a witch, but rather three college students who get lost in the woods. But Blair Witch is too good to ignore — it made the found-footage horror genre happen, and reminded us all that less is often more. Plus, it's the fear of the titular witch that makes that trio spiral out of control. Watch the competent remake if you want more overtly witchy action.
24. The Woods (2006)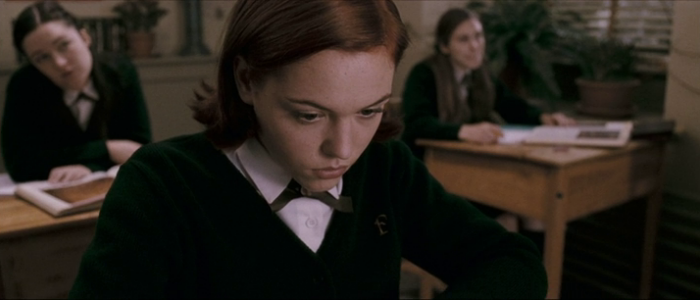 Directed by: Lucky McKee
Written by: David Ross

In 1965, wayward teen Heather Fasulo (Agnes Bruckner) gets sent away to an all-girls private school where strange things start to happen — and it's probably not a spoiler to say there are witches involved, because, well, it's that kind of list. Lucky McKee is one of horror's most underrated directors, and here he gets Patricia Clarkson to play evil headmistress Ms. Traverse. A true coup.
25. The Covenant (2006)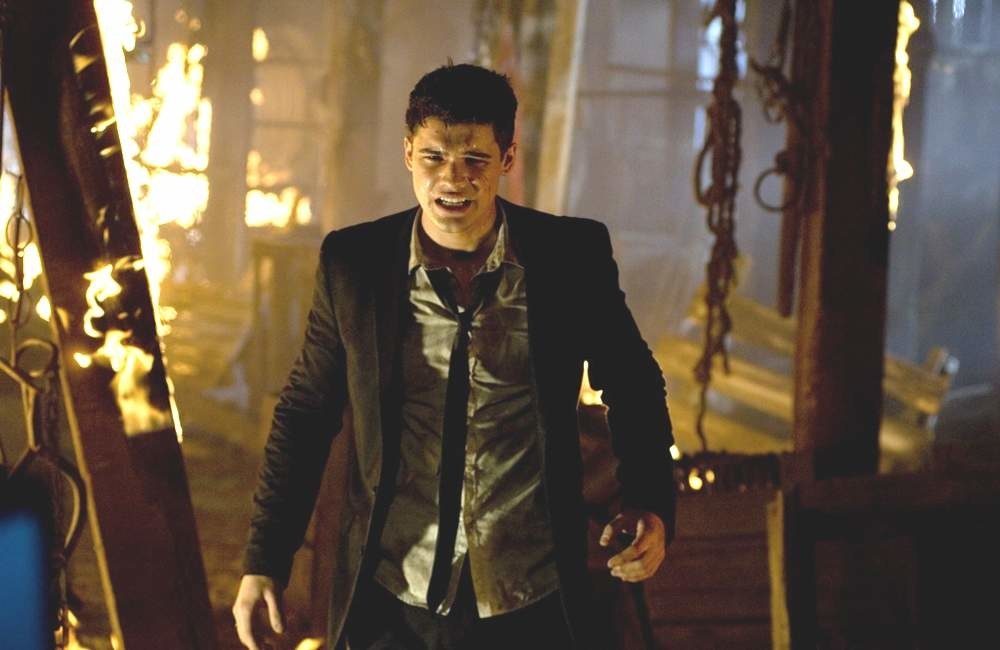 Directed by: Renny Harlin
Written by: J.S. Cardone

Is The Covenant good? Not really. Is it about witches? Well, it's about the descendants of a witch family — who are warlocks in this case, because they're boys, but just go with it. The Covenant is not about logic, it's about eye candy and rampant homoeroticism. So while it's not exactly a must-watch when it comes to the history of onscreen witches, it's too fun to pass up entirely.
26. Stardust (2007)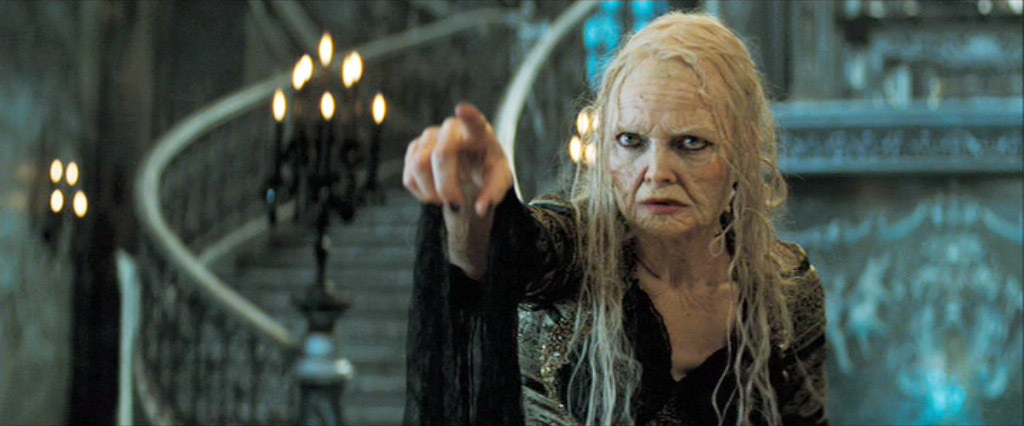 Directed by: Matthew Vaughn
Written by: Jane Goldman and Matthew Vaughn

A fantasy adventure based on a Neil Gaiman novel, Stardust deserved so much better than its lackluster response. There's a lot to love here, but a big part of the appeal is Michelle Pfeiffer once again witching it up as Lamia. It's the kind of thoroughly committed, out-there performance that should have turned Lamia into a gay icon. We have failed Stardust so far, but it's not too late for the movie to find a second life!
27. The Lords of Salem (2012)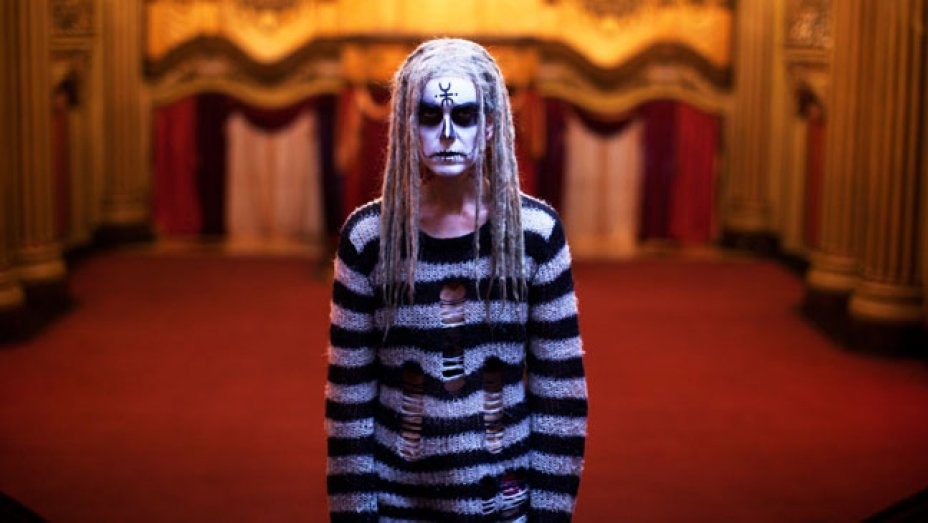 Directed by: Rob Zombie
Written by: Rob Zombie

Rob Zombie movies aren't for everyone, but The Lords of Salem is pretty accessible and easy to enjoy. It's about a troubled Salem-based DJ who — you guessed it — gets caught up with your typical Satan-worshiping coven. The story might sound familiar, but the execution is pure Zombie: This is precisely the brand of highly stylized weirdness many of us have come to know and love.
28. Beautiful Creatures (2013)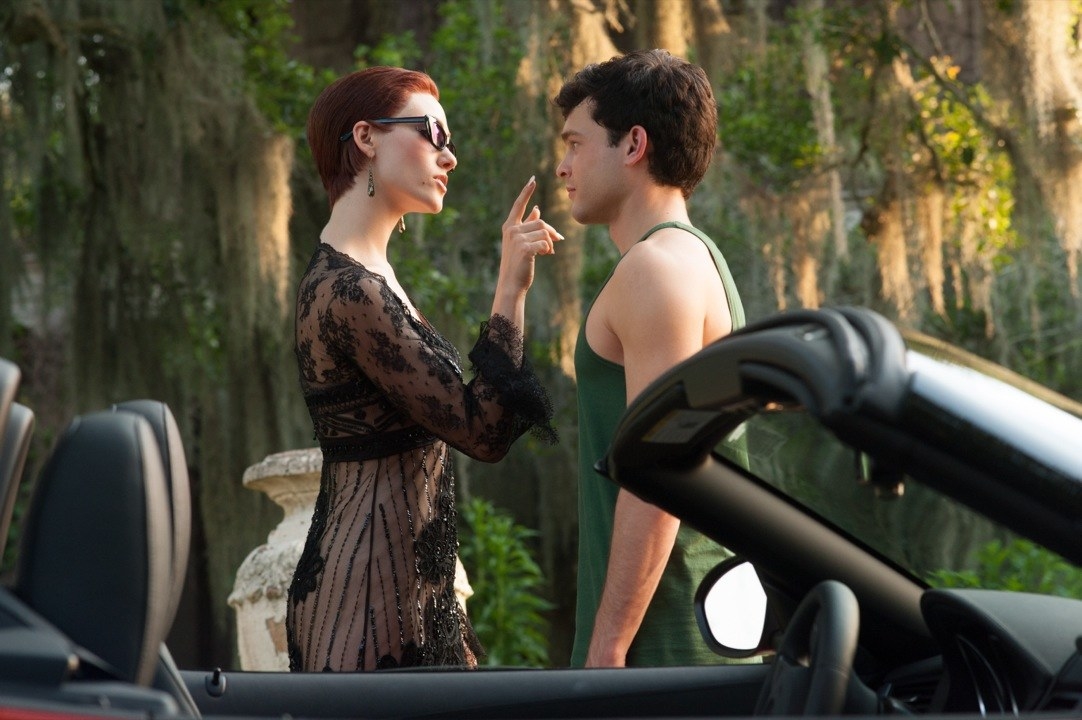 Directed by: Richard LaGravenese
Written by: Richard LaGravenese

Another box-office failure that deserved better than it got, Beautiful Creatures is a star-crossed love story between mortal Ethan Wate (Alden Ehrenreich) and witch Lena Duchannes (Alice Englert). But really it's all about Emmy Rossum having the most fun as Lena's wild cousin Ridley, a siren who can make men obey her telepathically. This movie also features Viola Davis, Margo Martindale, Jeremy Irons, and Emma Thompson — let's show it some respect.
29. Into the Woods (2014)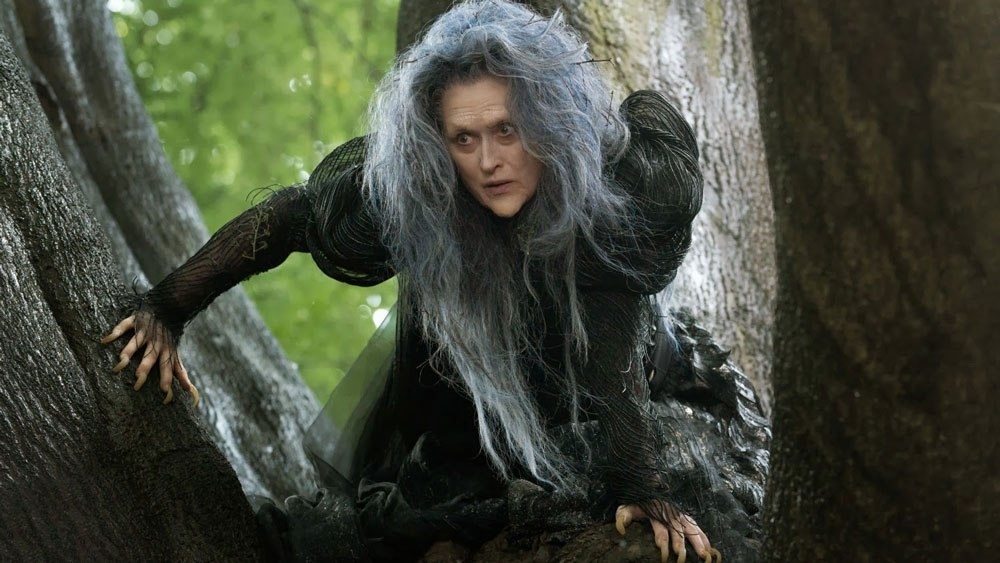 Directed by: Rob Marshall
Written by: James Lapine

Meryl Streep once said she wouldn't play a witch, but she eventually came around and took on the role of, well, the Witch — she doesn't get a name — in the film adaptation of Stephen Sondheim and James Lapine's dark fairy-tale musical Into the Woods. While theater purists may not have loved all the changes, it's a solid movie, and Meryl as a witch was worth the wait.
30. The Witch (2015)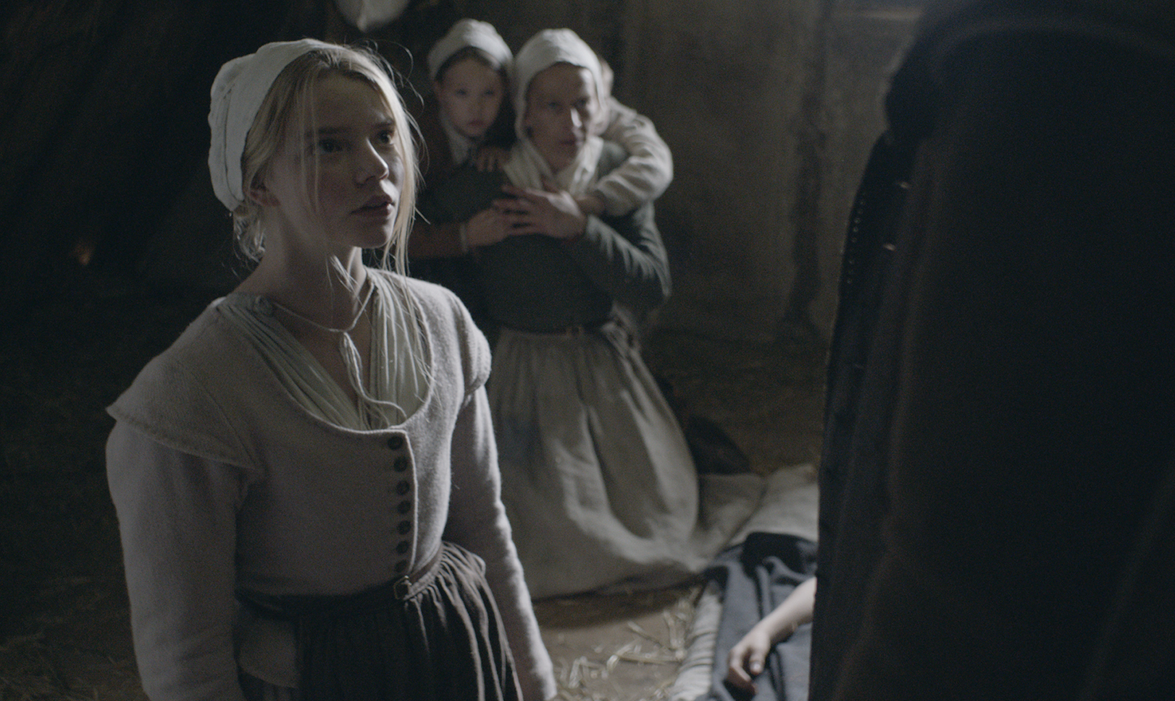 Directed by: Robert Eggers
Written by: Robert Eggers

"Wouldst thou like to live deliciously?" Who wouldn't, Black Phillip. It's kind of remarkable that The Witch was as much of a critical and box-office success as it was: This is a 1630s-set movie about God-fearing Puritans plagued by evil forces. It is not particularly scary, despite some disturbing moments, and it's deliberately paced. And yet, horror fans embraced the film's creeping unease and stellar performances.
31. The Love Witch (2016)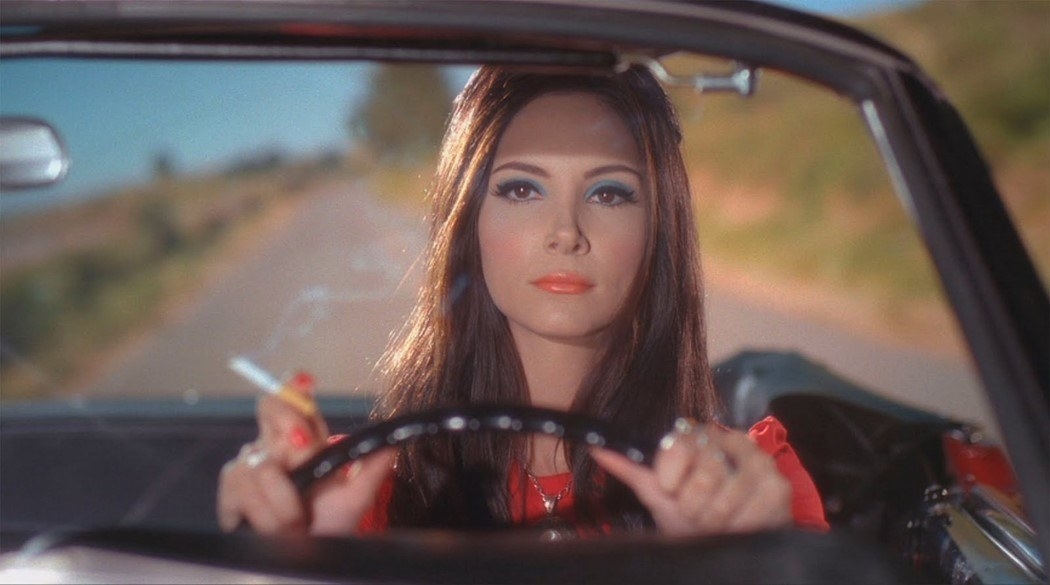 Directed by: Anna Biller
Written by: Anna Biller

There's a very cool retro vibe in The Love Witch, which feels like it was made in the '60s but is actually only two years old. It helps that Anna Biller knew exactly what she was going for — she wrote, directed, produced, and scored the movie, in which Samantha Robinson plays Elaine, a young witch who is unlucky in love (and homicidal). It's very hip, yes, but there's substance to it, too.
32. Suspiria (2018)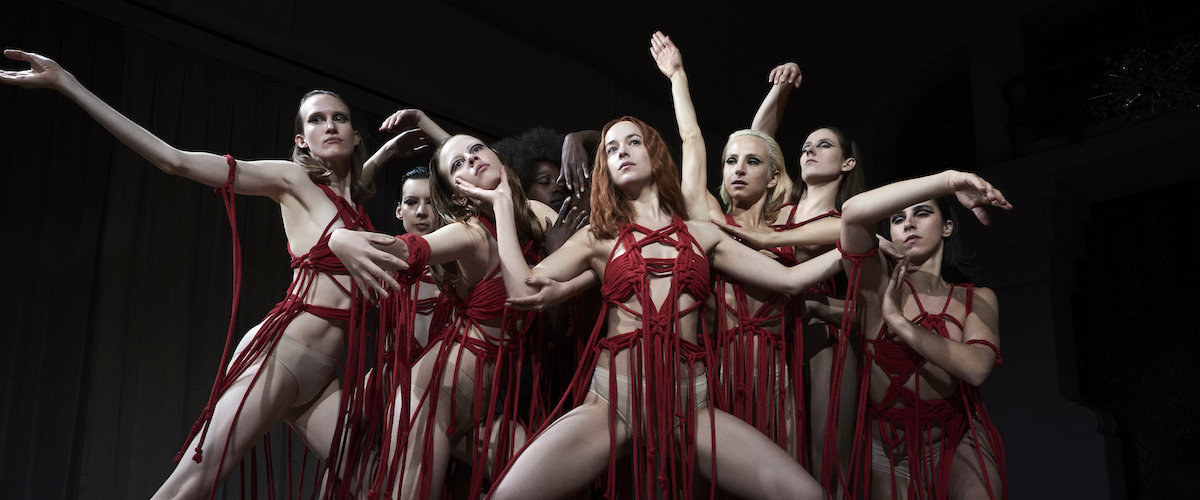 Directed by: Luca Guadagnino
Written by: David Kajganich
The new Suspiria — which director Luca Guadagnino calls an homage to the original and not a remake — bears little resemblance to the Dario Argento film. But it's still about a dancer (Dakota Johnson) who joins a dance academy that's secretly a front for a coven of witches. Despite the fact that it's set in 1977, Suspiria is sort of perfect for the national debate over "witch hunts" versus "believing women." Here's hoping a new era of witch movies follows.