BuzzFeed's Kate Aurthur noticed something odd when she was looking at Amanda Bynes' Twitter page (like you do.)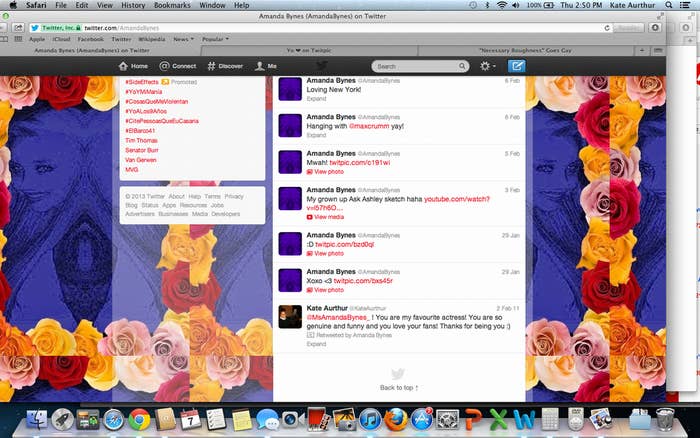 A closer look: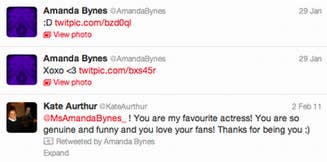 That appears to be a tweet from Kate that Amanda Bynes retweeted, but Kate never wrote it. I decided to check out Amanda's feed for myself, and that's when things got even weirder.
I didn't write this:

And Kanye West has entered the mix: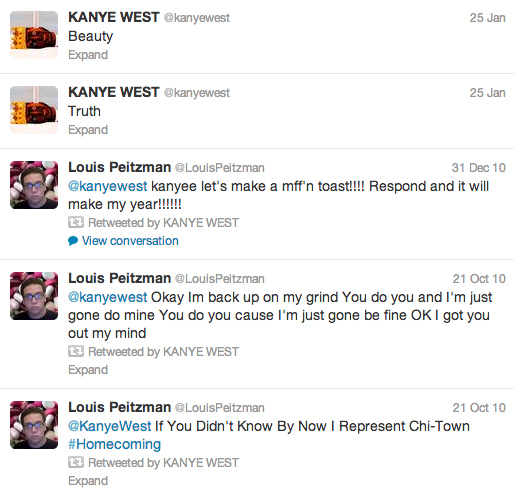 Also Chris Brown: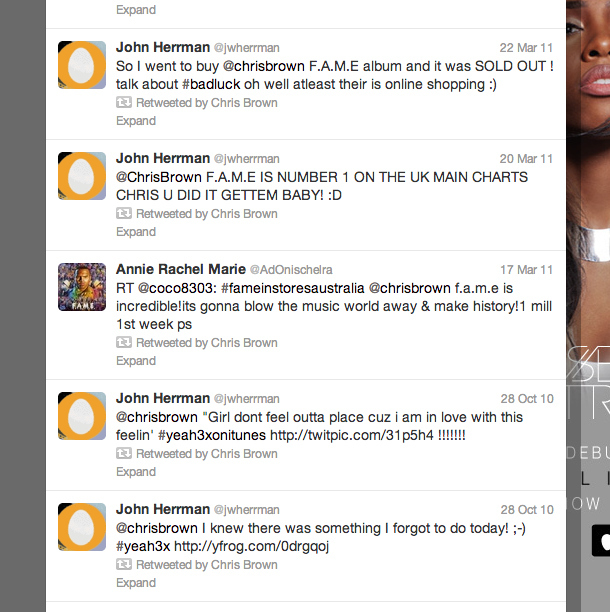 Many other users have reported seeing the same messages they never wrote on these celebrities' Twitter pages, but not everyone appears to be affected.
We reached out to Twitter and have not heard back.
UPDATE:
The retweets are no longer showing up on these pages.