Behind The Shocking Twist In The New Season Of "Orange Is The New Black"
Actor Laura Gómez talked to BuzzFeed News about that brutal surprise — and what's next for Blanca. WARNING: Major spoilers for the Season 6 finale of Orange Is the New Black.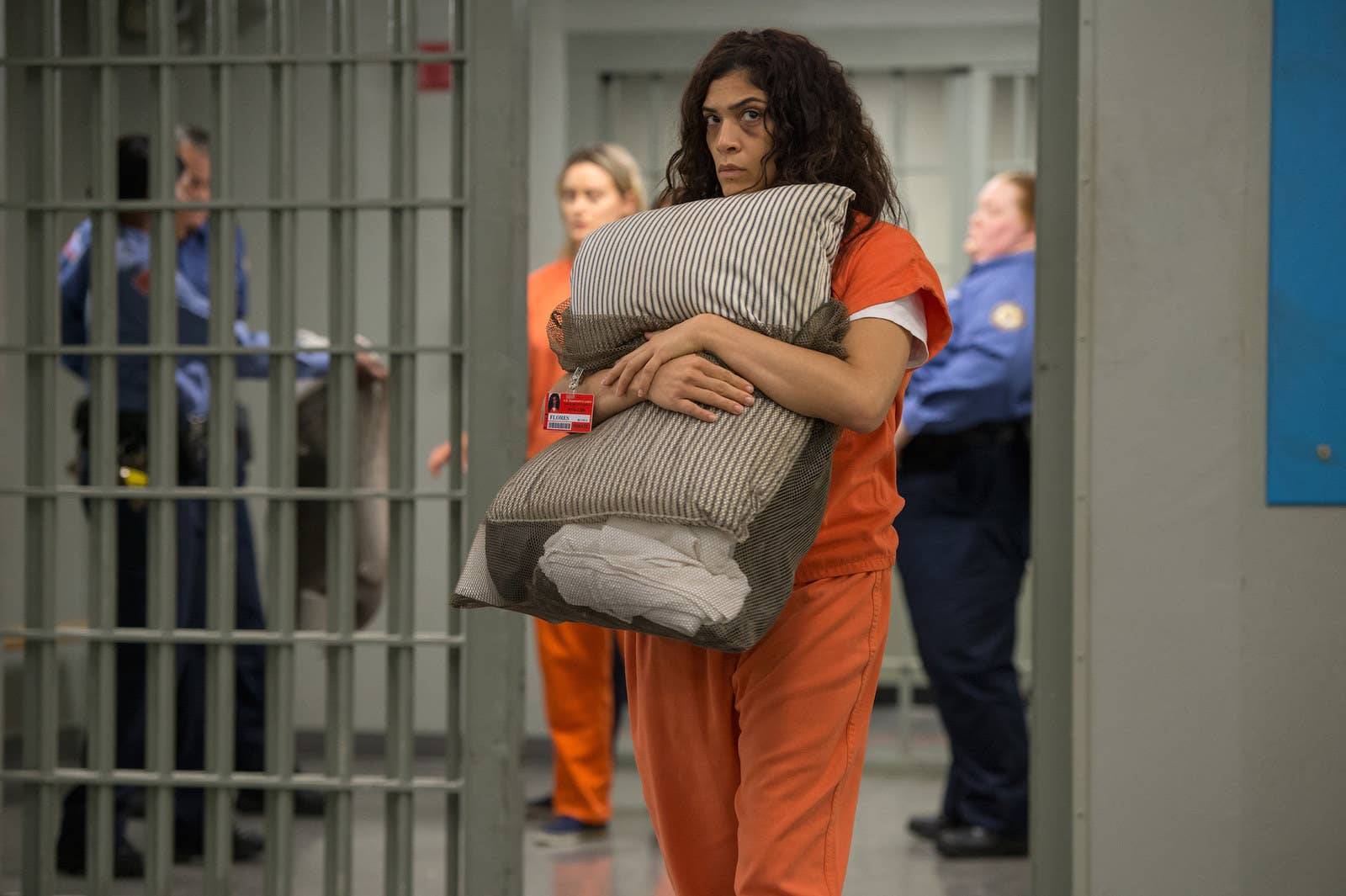 Blanca Flores (Laura Gómez) has come a long way since the first season of Orange Is the New Black, when the other Litchfield inmates thought she was communing with Satan.
As Piper (Taylor Schilling) discovered, Blanca was never mentally ill: She was using a smuggled cell phone to talk to her boyfriend Diablo (Miguel Izaguirre), not the actual devil. Since then, Blanca has shown herself to be sharp, opinionated, and strong, with a revolutionary heart that served her well during the prison riot last season. In Season 6 — MAJOR SPOILER ALERT — she's suspected as one of the riot organizers, only to eventually be let off the hook and recommended for early release. It seems like much-needed good news for Blanca, who is desperate to reunite with Diablo and have a baby.
But as Blanca walks to her apparent freedom alongside Piper and Sophia (Laverne Cox), who are also getting out of Litchfield, she's moved to a separate line that leads straight to an Immigration and Customs Enforcement officer. As she's taken into custody again, Blanca breaks down; outside the prison, Diablo waits for her with flowers, unaware that she won't be coming home.
It's a brutal twist and a gutting ending for the season. Actor Laura Gómez didn't learn about Blanca's fate until she read the script for the finale. "It gave me goosebumps to be honest with you, because it felt so relevant and so urgent. I was very surprised but also very pleased that our writers actually went there," she told BuzzFeed News. "It was very brave."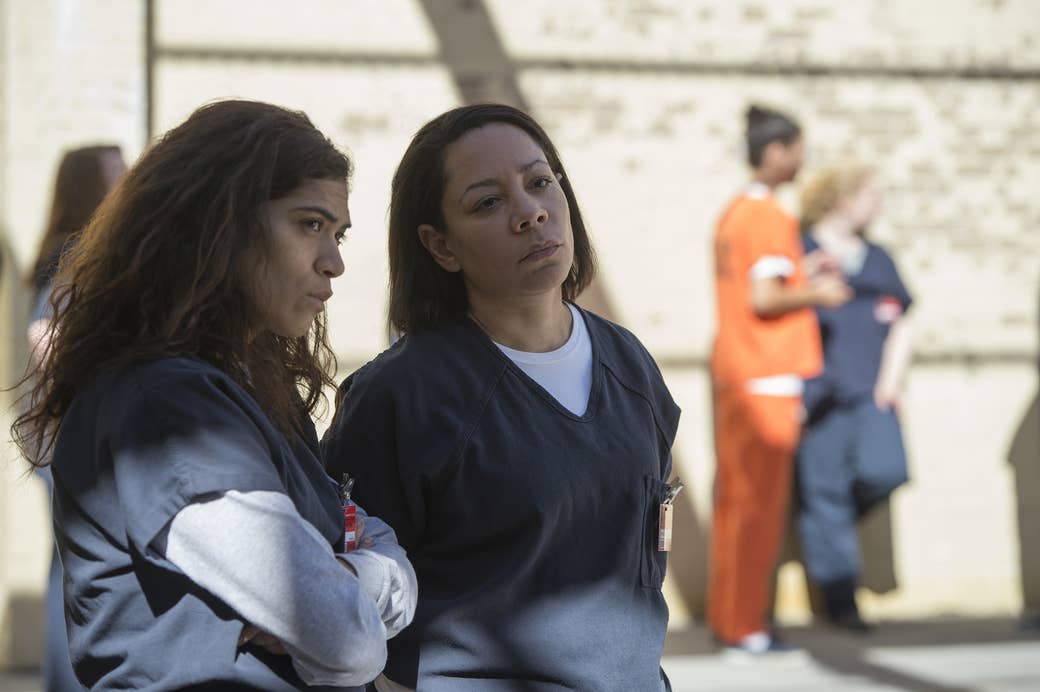 For anyone worried that this is the last we'll see of Blanca, Gómez confirmed that she will definitely be back next season, though it's too early to say in what capacity. However, there are hints in the same scene: Linda Ferguson (Beth Dover) announces that PolyCon Corrections — the private company (formerly known as MCC) that took over Litchfield — will be stepping into a new market: ICE detention centers. If Season 7 picks up where Season 6 left off, it's likely that we'll get a look at what Blanca's life is like in ICE custody.
"That's kind of where we leave off with Blanca — we see that face of ICE," Gómez said. "It seems as if we continue in that direction, there's another side of talking about the privatization of prisons that we are going to see, which is ICE, which is another side of the prison complex and how it's being used."
It's a shockingly timely story for Orange Is the New Black, a show that no longer seems tethered to its original timeline. Not nearly as much time has passed on the series as in the real world, so the show should theoretically be a couple years out from President Trump, but there are references to his administration throughout the season. For continuity purists, this is a frustrating flub, but for a series that has always been committed to saying something about the world we live in now, the unspoken time jump is a smart choice. As Gómez said, one of OITNB's strengths has been in broadening the perspective of its audience.
"It's probably one of the few shows informing a wider audience, the perspective of many characters and many different types of people, both on the side of the oppressor and the side of the people being oppressed," Gómez said, noting that OITNB is perhaps the only series tackling the privatization of prisons, and doing so through its accessible blend of comedy and drama. "So many people out there are so uninformed, and it's kind of sad that it's sometimes fiction that gives the most information to the outside world."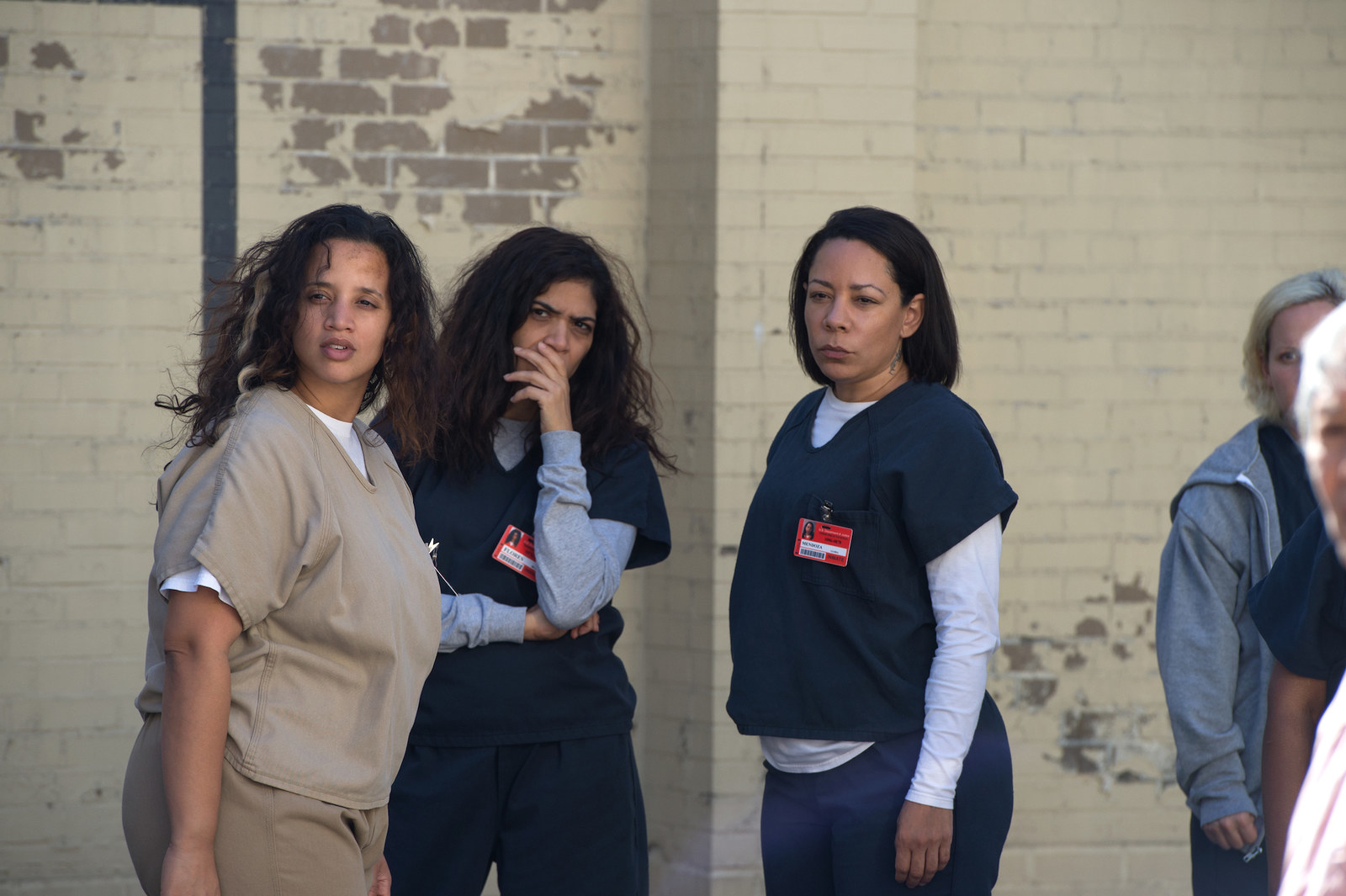 Gómez said she's discussed potential storylines for Blanca with showrunner Jenji Kohan and the writers. Though the decision is ultimately up to them, she hopes that Season 7 will continue the work of telling stories that aren't being told elsewhere. That includes what life is like inside an ICE detention center, but Gómez would also like to see the show delve into what makes a person like Blanca leave her home country behind in search of a better life.
"People have this idea of just, Oh, they're illegal here — if they don't want to be treated like this, they should just leave or not come at all. And I don't think there's an understanding of the history of especially Central American countries, and the history in connection to the United States back in the '80s, and why these people are here, why their regions have been destabilized and the consequences of that, and that's what I think is missing in the information that's being given," Gómez said. "It's just so easy to dehumanize people if you see massive immigration for no reason, but there's a reason behind that and I don't think the media's doing a good enough job to inform that."
Whatever happens to Blanca when OITNB returns next year, Gómez said that her work on the show is a reminder that there are no small roles: Blanca started off the series as something of a one-note joke and has emerged as one of the show's breakout characters. The conclusion of her storyline in Season 6 would be painful regardless — it's a horrific bait-and-switch to pull on anyone — but it's all the more devastating because of how much we've grown to care about her over the years.
"We sometimes joke on set that [Blanca] was like the crazy lady, that's about it, with the unibrow. It was almost a caricature to some degree, and from that to being this," Gómez said. "It's such a gift to be able to play a character that has so many layers."