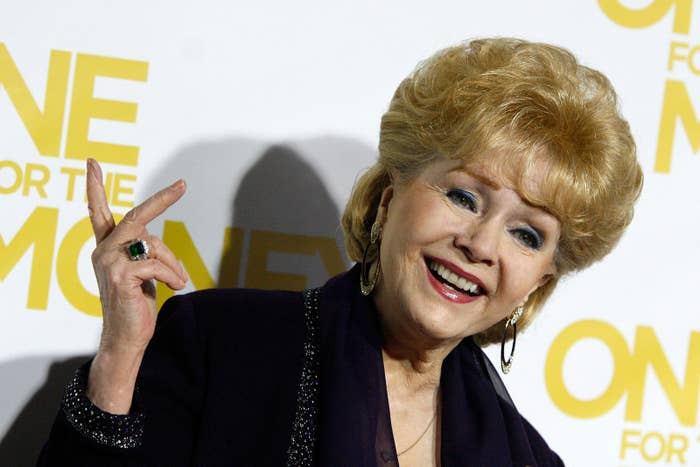 Debbie Reynolds, best known for her performances in classic Hollywood musicals like Singin' in the Rain and The Unsinkable Molly Brown, died Wednesday one day after her daughter, actor Carrie Fisher, her agent confirmed. She was 84.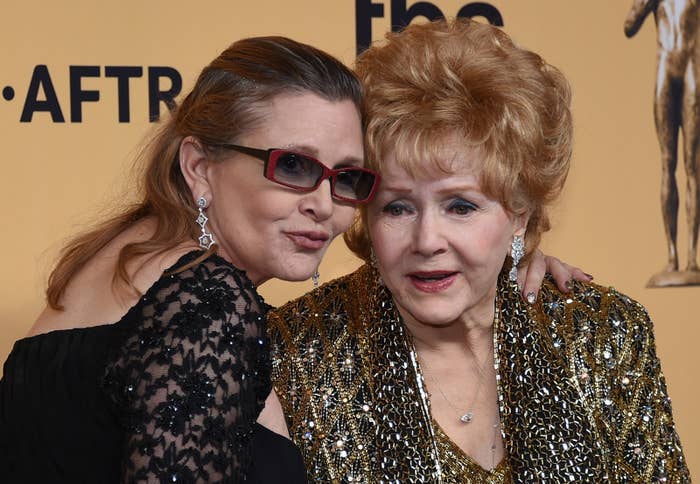 Reynolds was taken to a hospital earlier in the day complaining of breathing problems, the Los Angeles Times reported, citing a source with knowledge of the situation.
"She wanted to be with Carrie," her son, Todd Fisher, told Variety.
The official cause of death was not immediately given.
Her death marks the loss of another Hollywood legend. She became a major star in the 1950s and '60s, starring in The Affairs of Dobie Gillis, How the West Was Won, The Singing Nun, and Divorce American Style. She continued acting throughout the decades that followed, including in the 1996 Albert Brooks film Mother.
Reynolds also had memorable guest roles on Roseanne and Will and Grace, the latter of which earned her an Emmy, and starred in the Disney Channel's Halloweentown series.
But it was her role in Singin' in the Rain that endeared her to generations of fans.
Reynolds' personal life was marked by tabloid scandal, most notably when her first husband, Eddie Fisher, left her for her good friend Elizabeth Taylor.
Carrie Fisher outlined her mother's romantic life in her one-woman show Wishful Drinking. The contentious relationship between Reynolds and her daughter was also fictionalized in Fisher's screenplay for the 1990 film Postcards From the Edge. The duo lived next door to each other at the time of Fisher's death; their relationship is the subject of the documentary Bright Lights: Starring Carrie Fisher and Debbie Reynolds, which airs on HBO in March.
Outside of acting, Reynolds was a noted collector of Hollywood memorabilia. When MGM auctioned off the contents of seven soundstages in 1970, Reynolds spent $180,000 on procuring many items, including the ruby slippers from The Wizard of Oz.
She was also a humanitarian and founded the Thalians, an organization of entertainers raising awareness and providing support for mental health issues. Reynolds was honored with the Jean Hersholt Humanitarian Award at this year's Academy Awards.