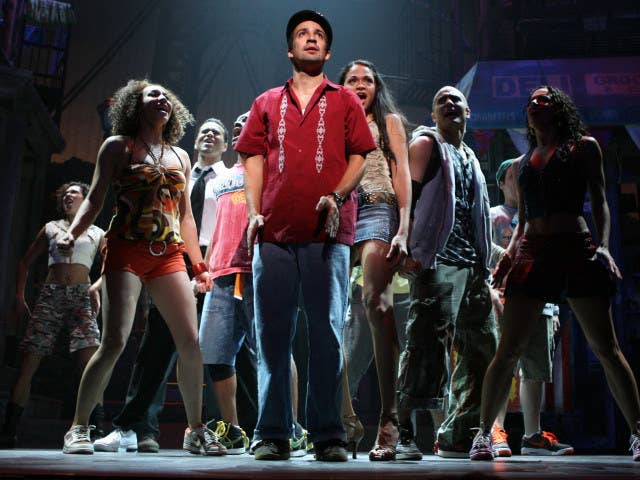 Chicago's Porchlight Music Theatre has drawn backlash for casting a white actor as Usnavi in its production of Lin-Manuel Miranda's musical In the Heights. The part in the musical, which focuses on a New York City community in the Dominican-American neighborhood of Washington Heights, was originally played on Broadway by Miranda himself, and the original cast was mostly Latinx actors.
When people learned that Jack DeCesare, a white actor of Italian descent, would play Usnavi, many took to social media to voice their concerns. On his blog, Latino Theatre Commons committee member Trevor Boffone wrote, "To whitewash In the Heights takes the issues of race, ethnicity, and casting to a new level. By all means and purposes, casting white actors in roles written for Latin@s in professional theatre is unacceptable."
A publicist for Miranda told BuzzFeed News that Miranda is traveling and unavailable for comment.

In a statement following controversy over the casting, Porchlight said, "Our job was to assemble a company for a work that has unique casting responsibilities. We fell short." At the same time, the theater did not provide any indication that they would be recasting the role, adding: "We absolutely stand by the cast and creative team that has been hired for this production, but we recognize that more must be done to assure a truthful dramatic representation of this work, as well as how we at Porchlight approach diverse and representative casting in the future."

Porchlight's is not the first In the Heights production to cast a white actor as Usnavi. The London production stars Sam Mackay. When asked about playing a role outside his ethnic background, Mackay told Theater.com, "I may be white and British, but I can flow with the best of them, man." The production won three Laurence Olivier Awards, and has been well received.
Diversity in theater has been a much-discussed topic recently, largely in light of the color-conscious casting of Miranda's smash hit musical Hamilton and the record-breaking wins for black actors at this year's Tony Awards. Earlier this week, a concert staging of a musical adaptation of the film The Prince of Egypt was canceled amid criticism of its mostly white cast.

UPDATE
This story has been updated to include a response from Lin-Manuel Miranda's publicist.