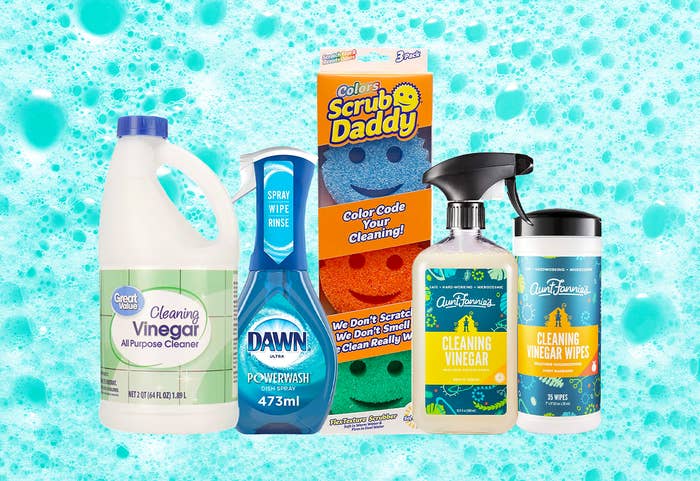 BuzzFeed may collect a share of sales or other compensation from the links on this page if you decide to shop from them. All products were independently selected by our editors, and the prices were accurate and items in stock at the time of publication.
Cleaning might be fun for some people, but for most of us, it's a chore. I think that's why Cleaning TikTok is so fascinating — we're intrigued by people who are not only good at clearing away the clutter and mess, but also seem to enjoy it.
Their videos show us a squeaky clean and organized home that might invoke envy, but can be aspirational and may motivate us to finally scrub the tub or chase down the dust bunnies.
Brianna Ancheta is one of those people, amassing over 4 million followers on TikTok with her cleaning and organizational content. She started with one video where she organized her vanity, and everything took off from there. Followers started asking for tips and products, and she responded with more content showcasing her skills.
Whether CleanTok has inspired you to stock up on the best of the best, or you're just looking for the bare minimum, must-have cleaning supplies, look no further. These are the top three cleaning products that Ancheta swears by.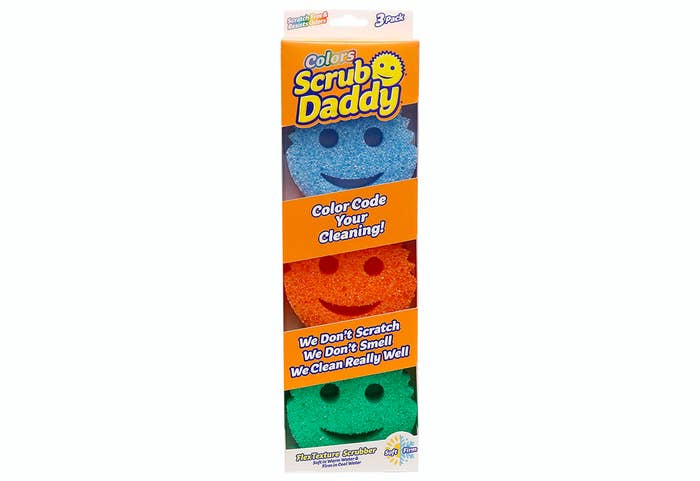 The Gen Z cleaners out there may not be aware that Scrub Daddy sponges swept the nation long before the TikTok era. The founder was on Shark Tank in 2012, after which they sold like hotcakes on QVC, and eventually became available at Bed Bath & Beyond. The fact that they're still trending and getting rave reviews is proof enough that they're one of the best sponges on the market.
If that wasn't reason enough to buy, Ancheta is a huge Scrub Daddy fan. She uses them to wash dishes, clean her kitchen, and scrub the bathroom (don't worry, there's a different color-coded sponge for each purpose).
"If you run it under cold water, it'll go hard, and if you run it under warm water, it'll turn soft," said Ancheta. You can also clean utensils and straws by running them through the sponge's smiley face. so "It's really good in that way."
Promising review: "I was hesitant and got talked into buying these. I'm so glad I did! We love these! They work so well and hold up." —Crystal Bishop
You can buy a three-pack of Scrub Daddy sponges from Amazon for around $10.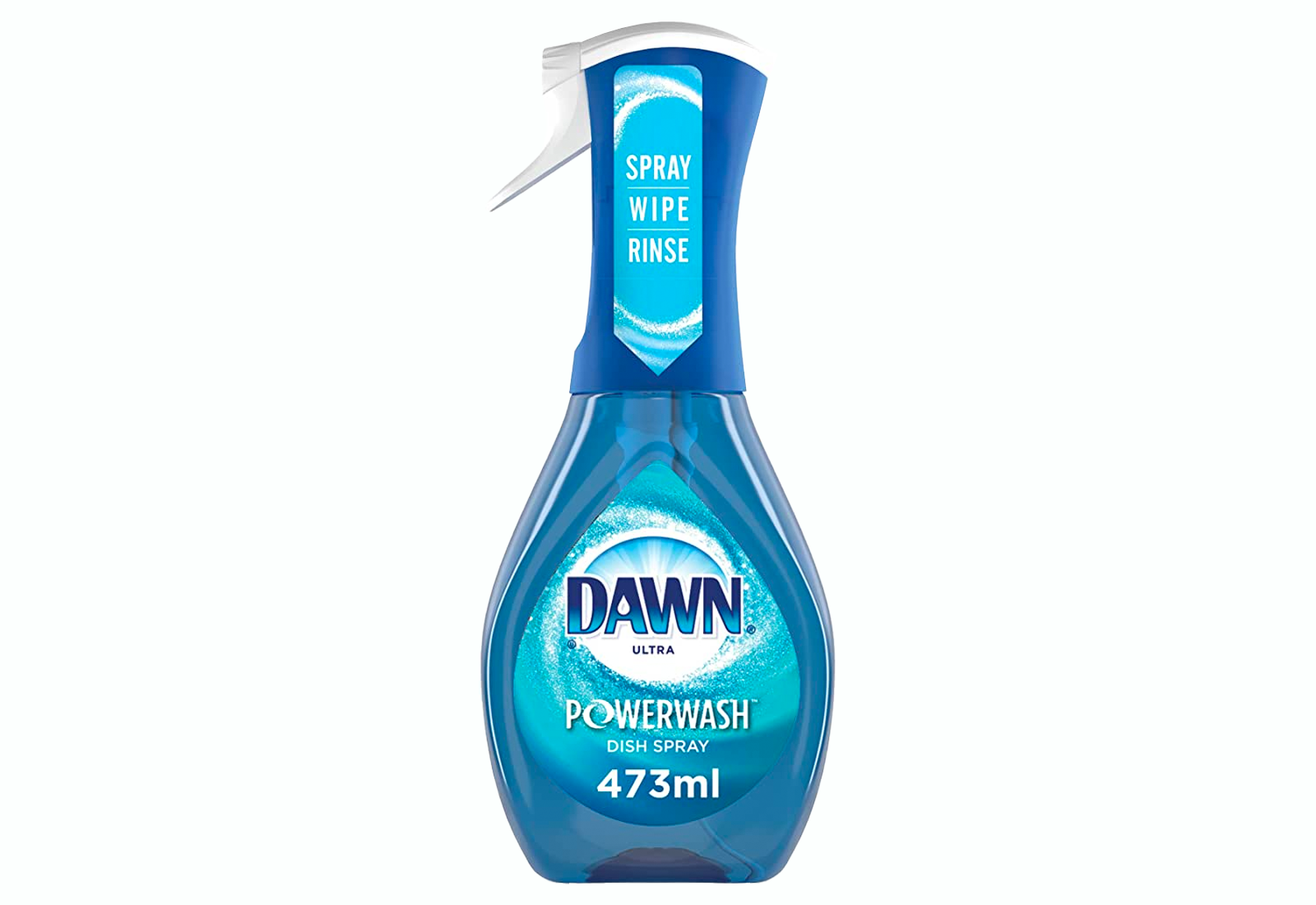 Yes, this product is technically intended to wash dishes, but Ancheta considers it a favorite because it's actually quite versatile.
"It's another thing that I don't only use in the kitchen," she said. "I also use it to clean my shower. If you have glass shower doors, it's perfect for that."
I can confirm that Dawn Dish Spray is a game changer, even though I've only used it for dishwashing and cleaning the sink. The spray bottle is convenient, and I love the green apple scent (if you already have the spray, I highly recommend trying out green apple for your next refill). Which speaks to another perk — you don't have to keep buying the full bottles after your first purchase since the product is designed to attach soap refills to the sprayer.
Promising review: "This stuff is amazing. I use it on everything. It's an excellent spot remover. Smells awesome." —Amazon Customer
You can buy Dawn Platinum Powerwash Dish Spray with three refills from Amazon for around $17.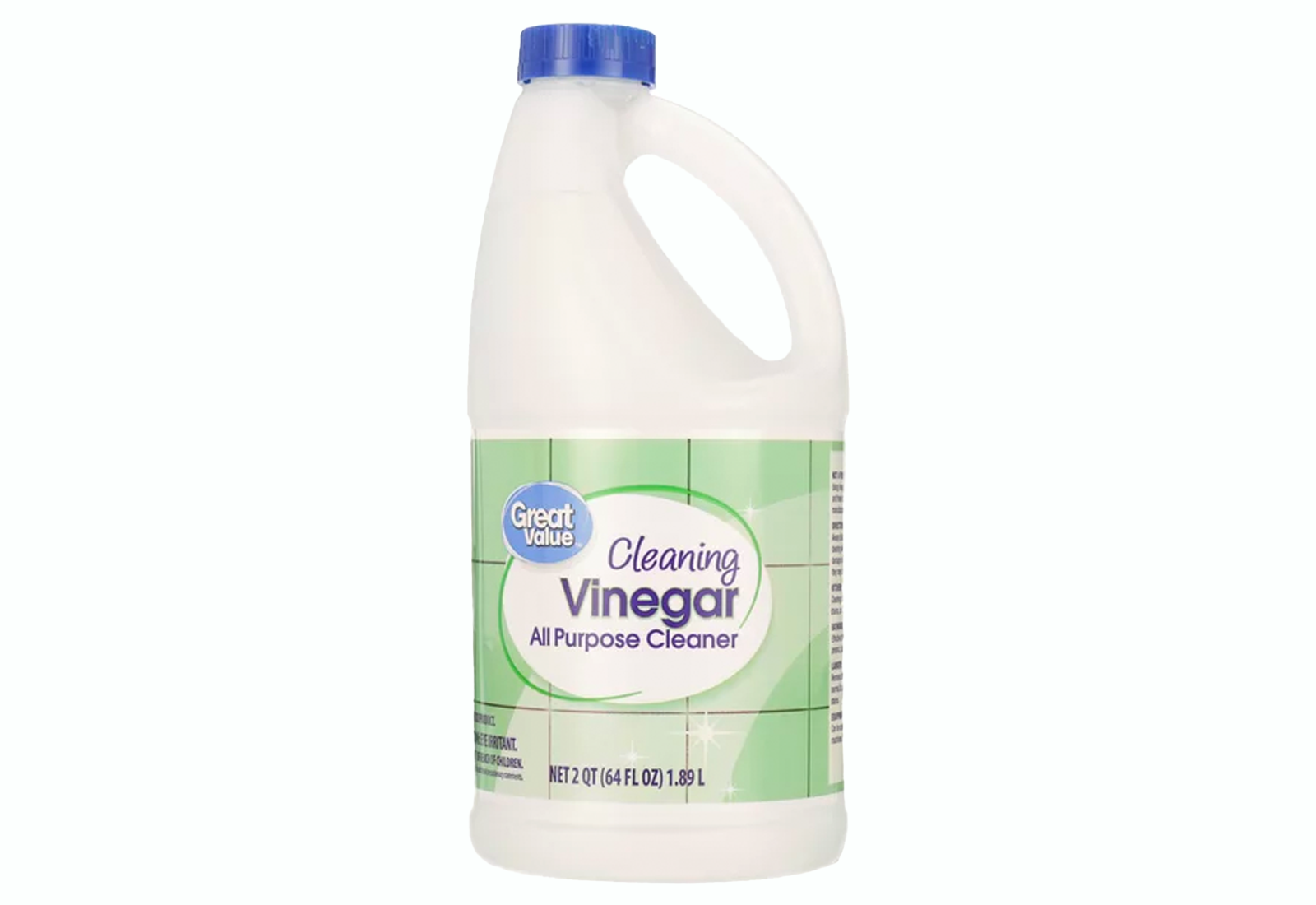 The last of Ancheta's top three cleaning products is also the simplest — cleaning vinegar.
"I think creating vinegar is so underrated," she said. "You can use it in so many different ways. I use it as a natural disinfectant. I use it on the floors. I use it to get off hard water around the faucets. It's so good."
You can of course use any distilled white vinegar for cleaning purposes, but products labeled as cleaning vinegar are usually 6% acetic acid, which makes them 20% stronger than distilled white vinegar. Ancheta opts for this very affordable gallon jug from Walmart, which is pure vinegar that you dilute with water, but other products labeled as cleaning vinegar may also contain essential oils like lemon, tea tree, orange, or eucalyptus for added disinfecting power and a scent boost.

Ancheta said that you can make something like that yourself with this vinegar, your essential oils of choice, and a spray bottle. But if you'd prefer a premade cleaning vinegar concoction or even a wipe form, there are tons of great options on the market.