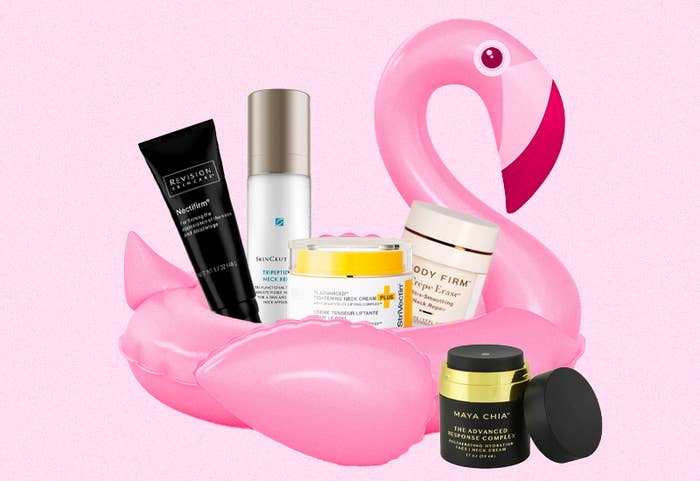 BuzzFeed may collect a share of sales or other compensation from the links on this page if you decide to shop from them. All products were independently selected by our editors, and the prices were accurate and items in stock at the time of publication.
I've finally accepted that the horizontal rings around my neck are here to stay. They were there when I was born and they will only continue to deepen as I age unless I take possibly expensive interventions. The good news is hope is not lost for the rest of you.
My own brand of neck wrinkles is due to genetics. I cannot blame these lines on the unfortunate consequence of staring down at my devices, or forgetting to apply sunscreen below the chin, or just the thinning of skin that comes with age and gravity. But if you suspect one of those factors has caused your neck lines, here are some tips and products that may help, as recommended by experts.
Don't neglect your neck
You may have heard of "tech neck," which describes an increase in neck pain or a premature development of horizontal lines on the neck as a result of spending so much time looking down at your device.
It doesn't help that the neck is often overlooked when it comes to daily preventative skincare.
"The neck is a place where people forget to put their cream," said Dr. Morgan Rabach, a board-certified dermatologist at LM Medical in New York City. "I think everything that we're doing for our face, we really should be doing for our neck, too."
Dr. Elaine Kung, the founder of Future Bright Dermatology, added that people of any age should be thinking about skincare in all sun-exposed areas.
"UV exposure breaks down collagen and elastin in skin that help it stay tight and firm. Once these fibers break down, the skin can loosen, thin, and wrinkle," Kung said. That's why she recommends applying sunscreen with zinc and titanium oxide everywhere, including the neck.
What to look for in a neck cream
Rabach said that it's important to apply sunscreen to the neck area daily, but also to make sure that it includes other common facial skincare ingredients like vitamin C, antioxidants, and retinols. Those ingredients will not only help with long-term wrinkle prevention but also aid in the overall health of the skin.
In general, the same ingredients we use to prevent wrinkles and maintain skin elasticity on the face apply to the neck as well. Kung seconded the inclusion of vitamin C to aid in collagen synthesis and protect against environmental damage, as well as retinol for stimulating collagen and producing elastin. She also suggested looking for neck products with vitamin E, peptides, and hyaluronic or polyglutamic acid for hydrating and plumping.
"Anti-aging ingredients are applicable throughout the skin of your entire body," Kung said, adding that in specialized products for the eyes and neck, the formulations or amounts of these ingredients might be different simply based on what that skin can tolerate.
And despite the fact that my neck feels like a lost cause, Kung believes that some neck wrinkles can be reversed using topical treatments. Preventative measures are the best defense, which may mean starting to use neck creams in your 20s rather than in your 50s, but that doesn't mean you should give up if "tech neck" has already brought premature lines into your life.
"I think prevention is really important because it could always get worse, but for people who are intervening early, they could really help reverse some changes."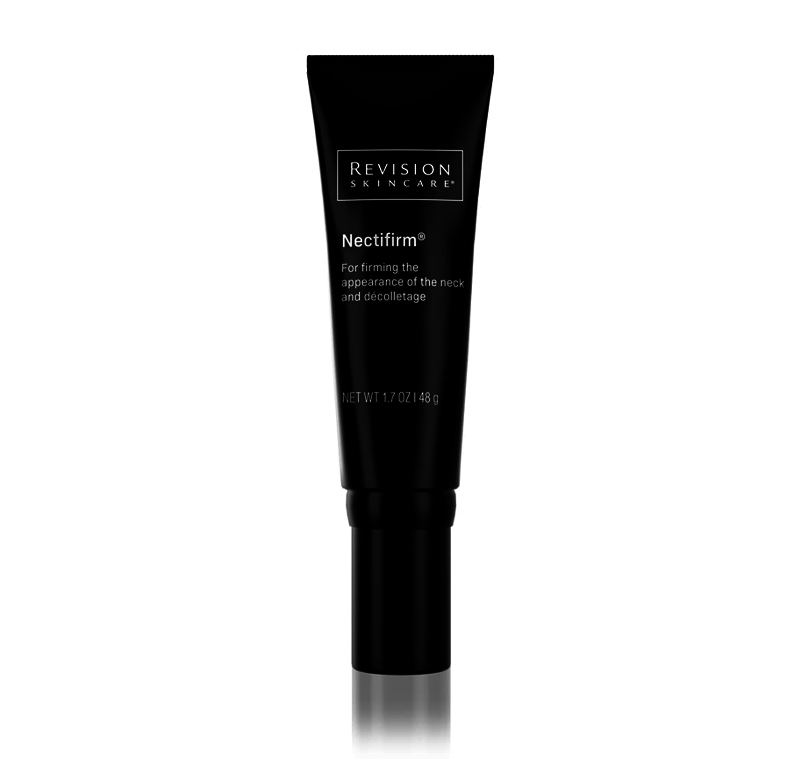 Kung is a fan of the Revision Skincare firming and wrinkle-fighting products. She recommends using the Revox Line Relaxer from the face to decolletage to combat wrinkles, but if you're looking for a neck-specific product, Nectifirm is the way to go. It promises to reduce the appearance of rough, crepey skin using plant extracts, antioxidants, and unique biotechnological blends.
Promising review: "My dermatologist recommended it. It is pricey, but it works. Give it at least 3 months for results. Also, your results will not be the same as cosmetic surgery, but this is actually pretty good for a cream. My neck skin feels firmer, less wrinkly and overall I'm happy. I used it once a day and after 3 months I still have a good amount left." —Gingercanbark
You can buy Revision Skincare Nectifirm from Amazon for around $98.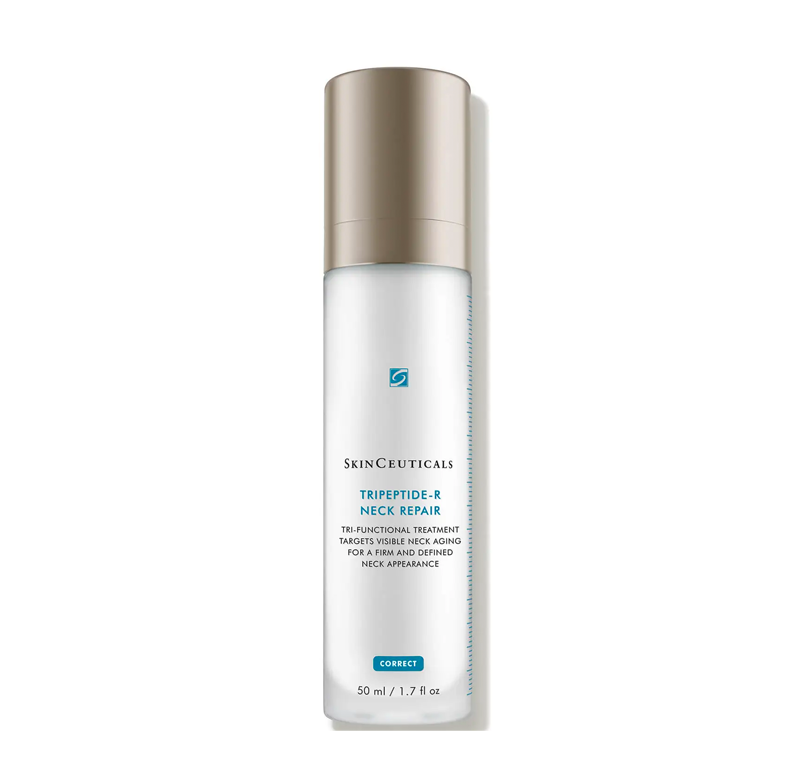 This is the holy grail neck treatment I've been hearing about for a while, which both Kung and Rabach recommended. It's a potent neck cream that uses retinol and a tripeptide concentrate to help minimize the appearance of horizontal lines and wrinkles. It also promises to combat loss of firmness, crepiness, and uneven skin tone.
The brand recommends that you ease into daily use to make sure your skin tolerates the product. And as always, protect the skin with sunscreen since it may be more sensitive.
Promising review: "This product really gets results! After a few weeks of using the Tripeptide-R Neck Repair, I could really see a difference in tightness of my neck skin. It tightens to decrease the 'crepe' look to the neck area. Money well spent!" —Melanie via Dermstore
You can buy SkinCeuticals Tripeptide-R Neck Repair from Dermstore for around $135.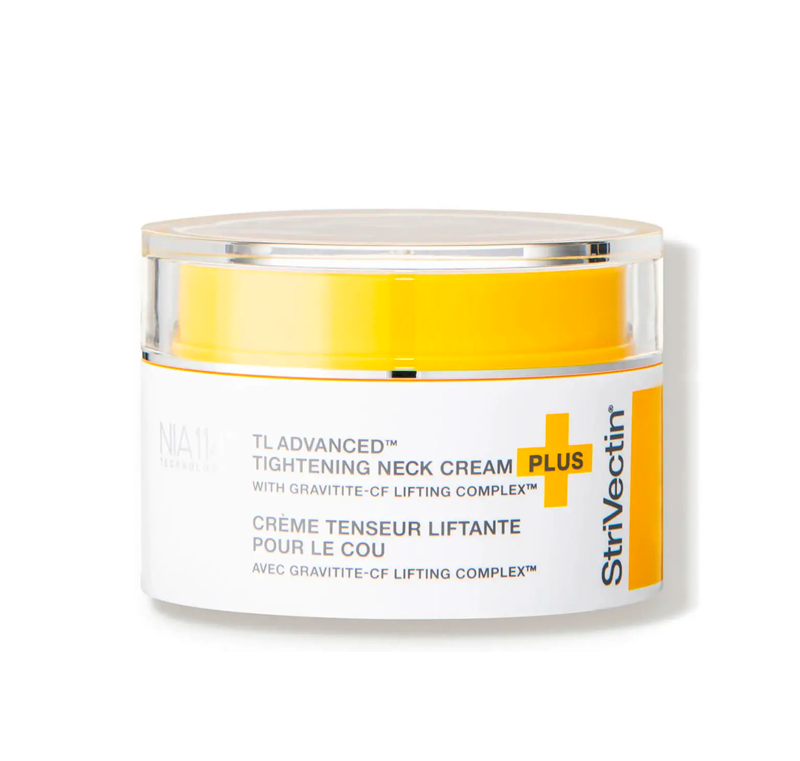 There's been a lot of buzz about this StriVectin neck cream and whether it actually delivers on the promised results (which several beauty awards and rave reviews would support). I understand why. It essentially offers a neck lift in a bottle, using its patented formula to improve skin elasticity, create visible lift, and also smooth the appearance of horizontal neck lines. Key ingredients include niacinamide, peptides, ceramides, and hyaluronic acid.
For even better results, try using it in conjunction with the new Tightening Neck Serum Roller that promises to fight deepening wrinkles and fine lines in the neck, as well as loss of definition along the jawline.
Promising review: "I LOVE this product. I have an extremely dry neck for some reason, and this product has helped so so much. Since using it, my neck feels moisturized. My wrinkles also look less prominent, as do any darker areas. Totally worth the cost!" —Anonymous via Dermstore
You can buy StriVectin TL Advanced Tightening Neck Cream from Dermstore for around $95.
This rich neck cream from Crepe Erase uses encapsulated retinol to smooth deep creases and peptides to lift, firm, and tighten sagging skin. Despite the thick texture, it absorbs quickly without leaving any greasy residue behind. The brand recommends using it twice a day and massaging it into the skin in an upward motion from the collarbone to the jawline.
Promising review: "I've been using this for almost four weeks and I've noticed a definite improvement! My skin is tighter and firmer than ever!" —Kells via Ulta
You can buy Crepe Erase Ultra Smoothing Neck Repair from Ulta for around $79.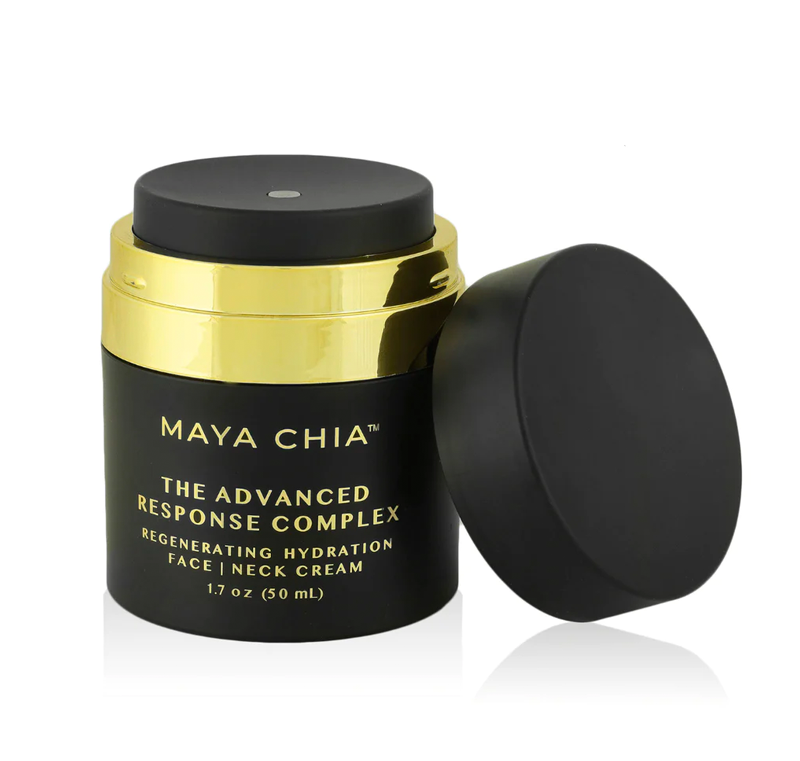 The last product Kung recommended was this face and neck cream from Maya Chia. The formula is designed to help boost the skin's own mechanisms to regenerate so that it stays firm, bright, and smooth. It has antioxidants, peptides, amino acids, vitamins, and minerals to nourish and rejuvenate, plus it's safe for acne-prone skin.
Promising review: "I have acne-prone skin with sun spots. I was recommended this product by a friend who literally raved about this cream. I was concerned if this would exacerbate my hormonal acne — but it did the opposite. This deeply nourished my skin and has address the fine lines and wrinkles in a way I have not experienced with another cream. I love it and it's a new staple in my regimen. Always." —LilaZ via Credo Beauty
You can buy Maya Chia The Advanced Response Complex Face & Neck Cream from Credo Beauty for around $125.