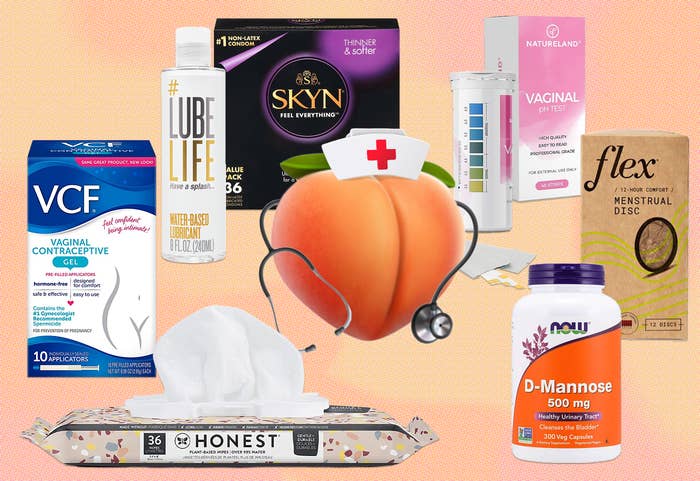 BuzzFeed may collect a share of sales or other compensation from the links on this page if you decide to shop from them. All products were independently selected by our editors, and the prices were accurate and items in stock at the time of publication.
If you haven't already gathered from my previous work, I like to be prepared — for international travel, camping trips, really for anything that could be thrown my way. That includes the possibility of sex.
Here's the thing with sexual intimacy — you can't always predict it. So if you want to dive in stress-free when the opportunity presents itself, you need to have some products on hand.
You keep Band-Aids, Tylenol, and DayQuil in stock even when you don't have a cut, headache, or cold, right? The same logic applies to condoms, lube, and emergency contraception. You should have them handy if there's even a chance of sex in the forecast.
In addition to the more obvious supplies, other items can be a game changer or at least give you some peace of mind during sexy time. So I'm here to give you some tips (with some input from an OB-GYN) for putting together your own sexual health preparedness kit.
Keep these items in your medicine cabinet or bedside table. Throw a little bit of everything into your purse or travel bag. Because as sexy as spontaneity can be, UTIs, STIs, and unplanned pregnancies (particularly in a post-Roe world) are not so desirable.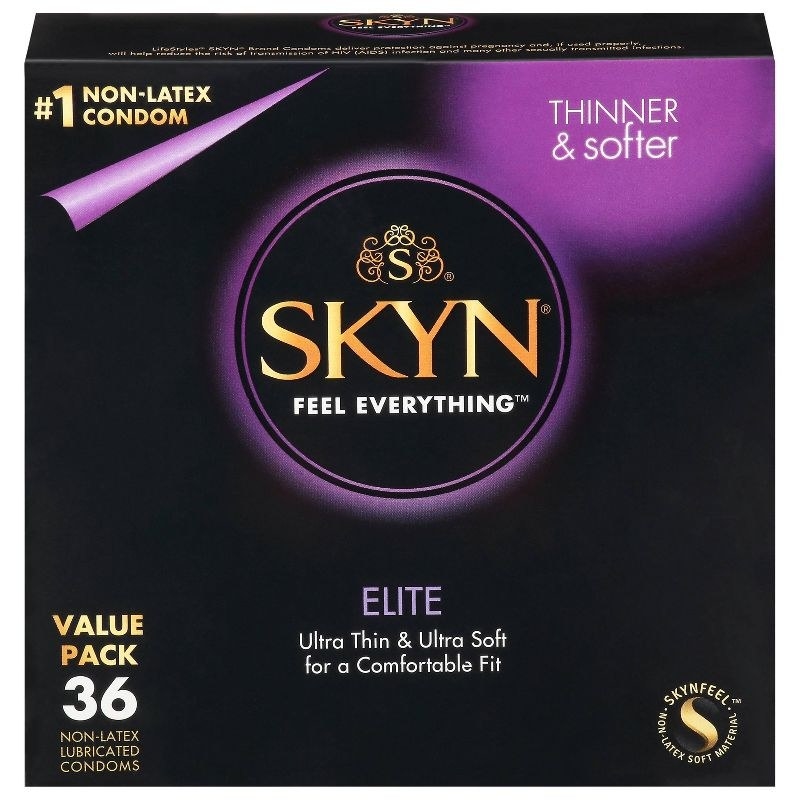 Even people who (like most in the US) had an abysmal sex education experience probably know about condoms. You can use condoms for protection during penetrative or even oral sex, although many people are skipping them.
I can't guarantee that having condoms in your possession will make you more likely to use them, but it can at the very least counteract the excuse of "I don't have one on me." They're the only form of contraception that also protects against STIs, so two birds with one stone and all that.
If you need help finding the right size, check out our condom buying guide or this condom for anal sex, which is FDA-approved for that purpose and comes in 54 sizes.
For those whose partners have a penis, any condoms are better than no condoms, but these Skyn Elite are a great nonlatex option so that the latex allergy excuse is also invalid.
Promising review: "I bought these condoms a couple months ago and they were very good. Have tried other ones since but these are the ones I keep coming back to, they are thin and allow for better pleasure on both ends. Best condoms ever! #love#life#happy#no children" —gggc via Target

You can buy a 36-pack Skyn Elite from Target for around $16.
For those seeking a barrier method for protection during oral sex, Dr. Kate White, associate professor of obstetrics and gynecology at Boston University School of Medicine and author of Your Sexual Health, suggested using something like a dental dam or Lorals, which are disposable underwear that are approved by the FDA to prevent STIs.
She even said that in a pinch, plastic wrap can do the trick. But I have to believe that Lorals are much more reliable, more comfortable, and sexier than the sticky plastic you use to seal your food.
Promising review: "My partner was wearing Lorals when I came home. They looked so sexy, I thought it was new lingerie! We used them for rimming; they were perfectly stretchy and stayed in place without getting in the way. My partner thought the sensation was excellent. We definitely will be using more Lorals in the future." —Rachel via Lorals
You can buy a 4-pack of Lorals from its website for around $25.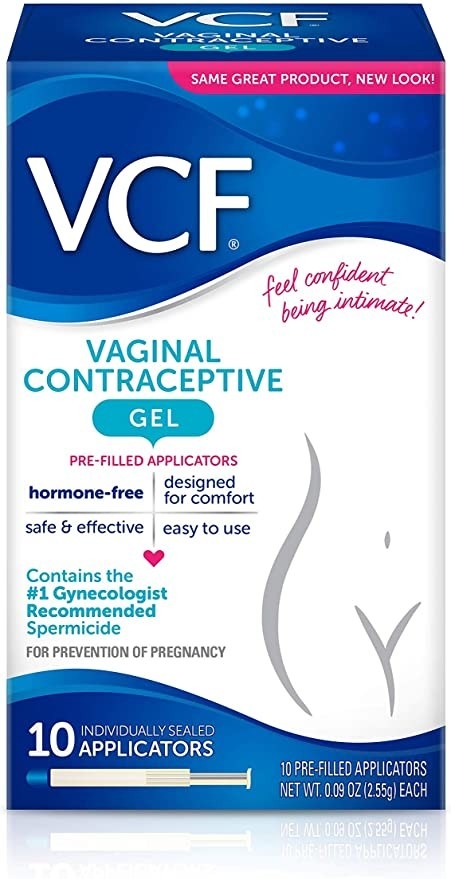 "Condoms are really good for protecting against infection, but you may want to level up from just condoms," White told BuzzFeed News. "I talk about using the BLT approach to your birth control, which is layering things on top of each other."
If you don't want to use something hormonal or get a copper IUD, White said, spermicides are a nonhormonal, over-the-counter product that you simply add to condoms to make them more effective.
You insert the spermicide into the vagina before penetration, and it uses chemicals to help stop the sperm from reaching the egg. (There's also a new type of contraceptive product called Phexxi that is used similarly, but White described that as a vaginal pH modulator as opposed to spermicide, and it requires a prescription.)
Spermicides are much less effective than other forms of birth control, but they are helpful in their own way, which is why White recommended using one in conjunction with other products. This VCF vaginal contraceptive gel comes with 10 prefilled applicators, making it particularly easy to use.
Promising review: "I've used this for 4 years. I'm not pregnant. Yay." —Laura
You can buy VCF vaginal contraceptive gel from Amazon for around $18.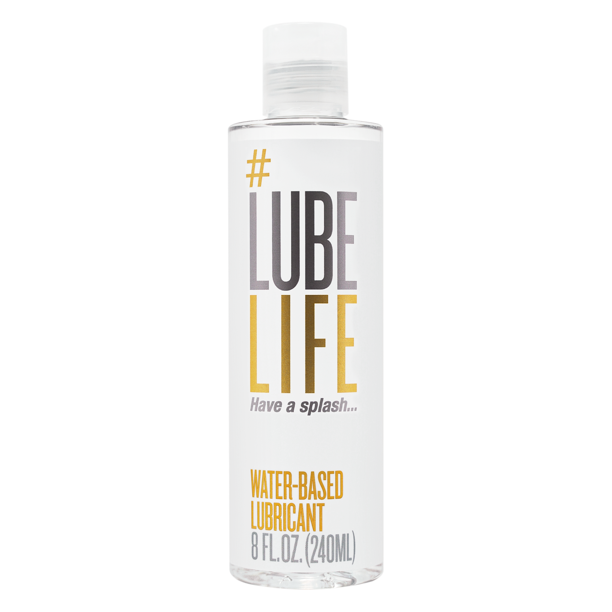 White also recommended including lubricant in your sexual preparedness pack, which is a fun addition because it can facilitate both increased pleasure and safety.
Lubricant is intended to help reduce friction during sexual penetration. From a safety perspective, that lack of friction reduces the likelihood that a condom will break. Since it makes things feel better and helps condoms work properly, there's really no downside. (Here's the right kind of lube for every type of sex.)
A water-based lubricant, like this one from LubeLife, is probably your best bet since it works well with both latex condoms and silicone toys.
Promising review: "This lube is the best I ever used. Changed our sex life forever." —Chris L. via Walmart
You can buy LubeLife original water-based lubricant from Walmart for around $9.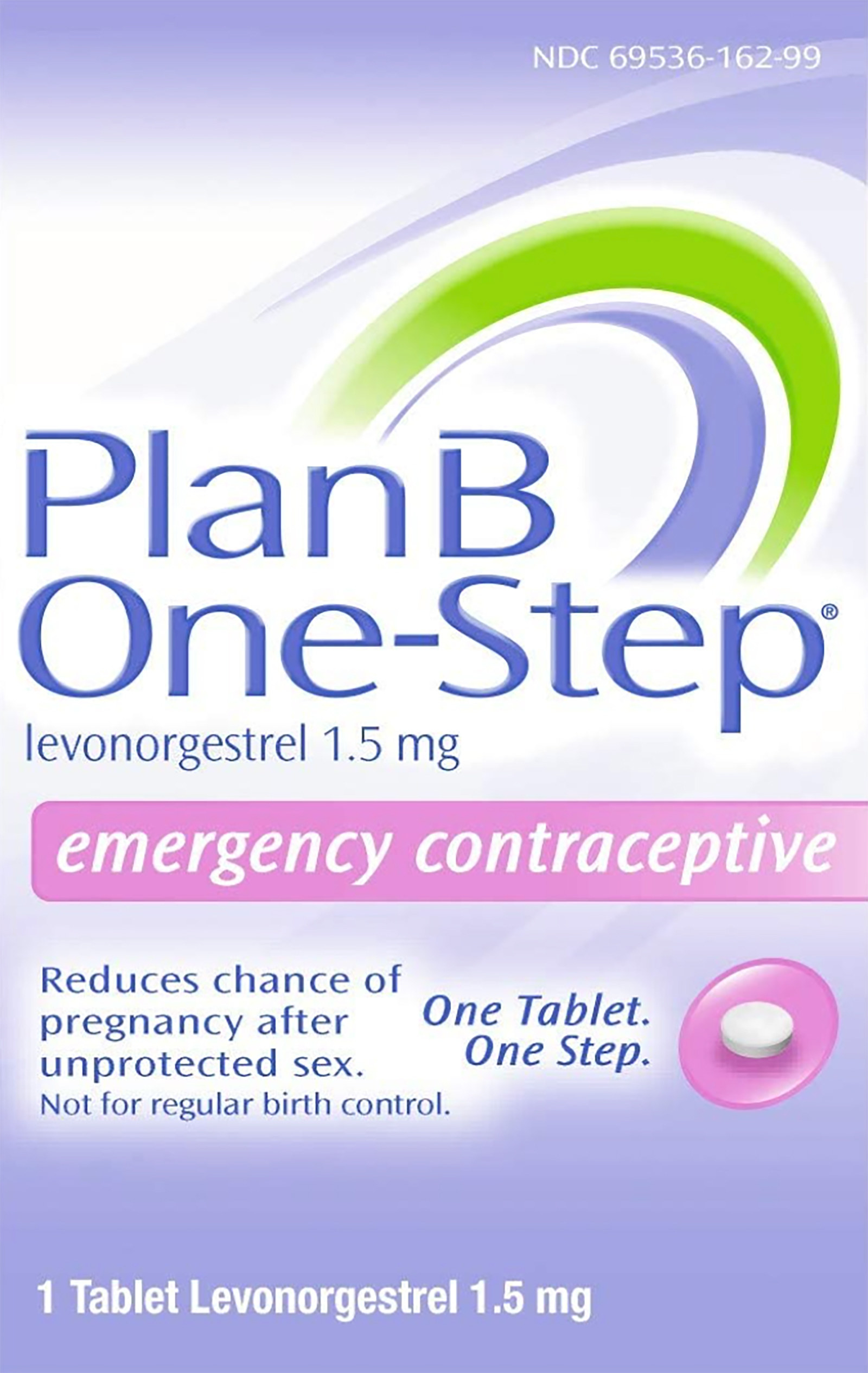 Even if you take every precaution, birth control can still fail if you are a person who ovulates and has penis-in-vagina sex.
White said that since we've now entered an era when abortion is not accessible to many people, some are thinking about their birth control in different ways. That's why she recommends getting an advanced prescription for Ella from your doctor.
"Having [emergency contraception] in your bag is critical, but given that two-thirds of American adults are overweight or obese, Plan B doesn't work for most people," she said.
Though the companies that make levonorgestrel-containing emergency contraceptive products like Plan B say they should work just as well for anyone regardless of body type, some research suggests they may be less effective for people who weigh more. White believes that Ella — which contains a different drug called ulipristal — is more effective and a safer bet for those with a bigger body size.
However, not everyone has access to a doctor who can get them the necessary prescription for Ella. In that case, Plan B One-Step (or any of the many identical generic options) that are available over the counter at pharmacies are a good option.
Promising review: "I absolutely love this. It gets the job done and does everything it's supposed to do. I would definitely be buying again even though it's a little on the expensive side. It's cheaper on here than any store offers." —Brianna
You can buy Plan B One-Step from Amazon for around $47.
(While it's not something you can obtain for at-home use, know that a copper IUD insertion at your doctor's office is considered a very effective type of emergency contraception. And if emergency contraception doesn't work for you, here's how to find out more about your abortion options after the overturn of Roe v. Wade.)

I specifically asked White about feminine wipes because I had heard bad things about most feminine cleansing products, but I know a lot of people like to freshen up beforehand or clean up with something besides toilet paper afterward.
She confirmed that feminine cleansing products can be irritating for some people — but if you really want to use one, you should spot-check to make sure the chemicals are safe for your body. In general, she feels more confident recommending baby wipes.
"Baby skin is really sensitive and prone to irritation, so baby wipes for the most part don't have alcohol and don't even have soap," she said. These ones from the Honest Company fall into that category, made with over 99% water and without alcohol, parabens, chlorine processing, or fragrances.
Promising review: "I love that it is natural! It works well with my body. No issues on my end. Will buy again & again!" —N.bla
You can buy the Honest Company wipes from Amazon for around $3.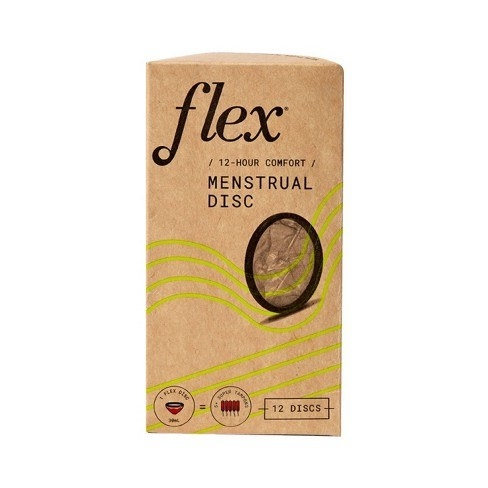 Not only can sex be unpredictable, but your period can also surprise you at the worst times. Though some people may be perfectly comfortable having sex while menstruating, White said, others may feel self-conscious about it, especially with new partners.
"Having a menstrual disc or a menstrual cup in your bag, even if it's not particularly your product of choice, is something that you could put in during sex to kind of keep the sheets clean," she said.
Certain cups and discs, however, are better suited to use during penetrative sex. These disposable Flex menstrual discs are hypoallergenic and hold the capacity of three super-absorbent tampons, but seem to be designed in a way that's less obtrusive.
Promising review: "I'm never going back to tampons! I've never tried a cup because it grossed me out, but so glad I tried the disc. It's messy when removing on heavy days, but totally worth only having to change every 12 hours. Way more comfortable than a tampon and it'll be great during pool days. Another benefit is sex while this is inserted. You just have to relax when removing and keep in mind that nothing is 'stuck' in there." —LAM via Target
You can buy Flex menstrual discs from Target for around $15.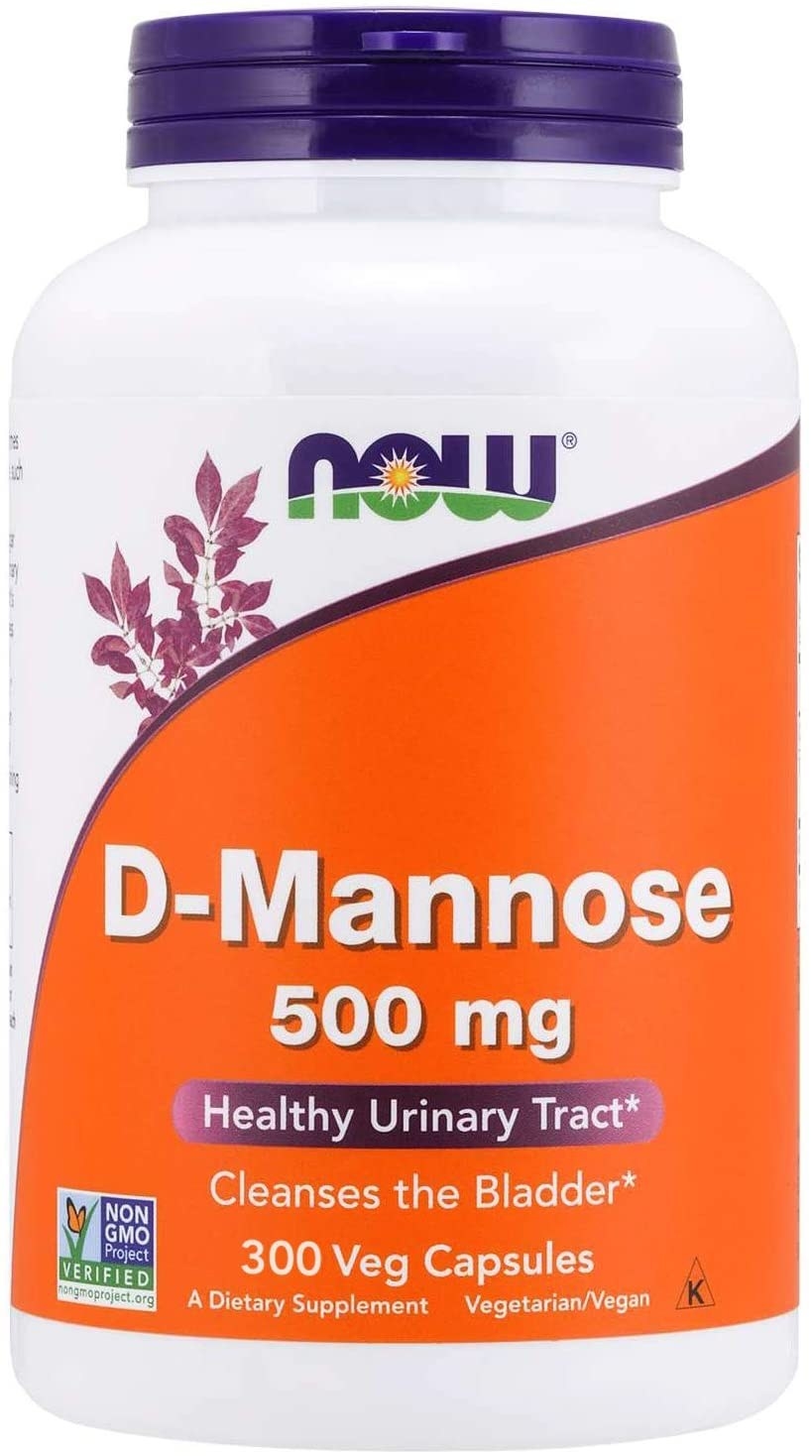 As I've mentioned before, I'm a person who's prone to UTIs. Since they frequently hit after sex, I try to be more diligent about taking preventative measures before and after.
My last investigation into the world of UTIs taught me that D-mannose is the only product that's proven to be effective when it comes to preventing and helping to resolve UTI symptoms, making it an essential part of this kit for my fellow UTI people.
Promising review: "Babes, I have had chronic UTIs my whole life (I'm talking 5+ every year). I used to be skeptical because cranberry has never really done anything for me, especially once the UTI has already hit.....I've started taking these back in April 2020 and haven't had to go to the doctor for a UTI since!! If I've ever felt the hint of a UTI, I pop a dose of these and the feeling is gone by the next day usually! I honestly have no idea why doctors don't tell more women about this!" —Amazon customer
You can buy D-mannose from Amazon for around $36.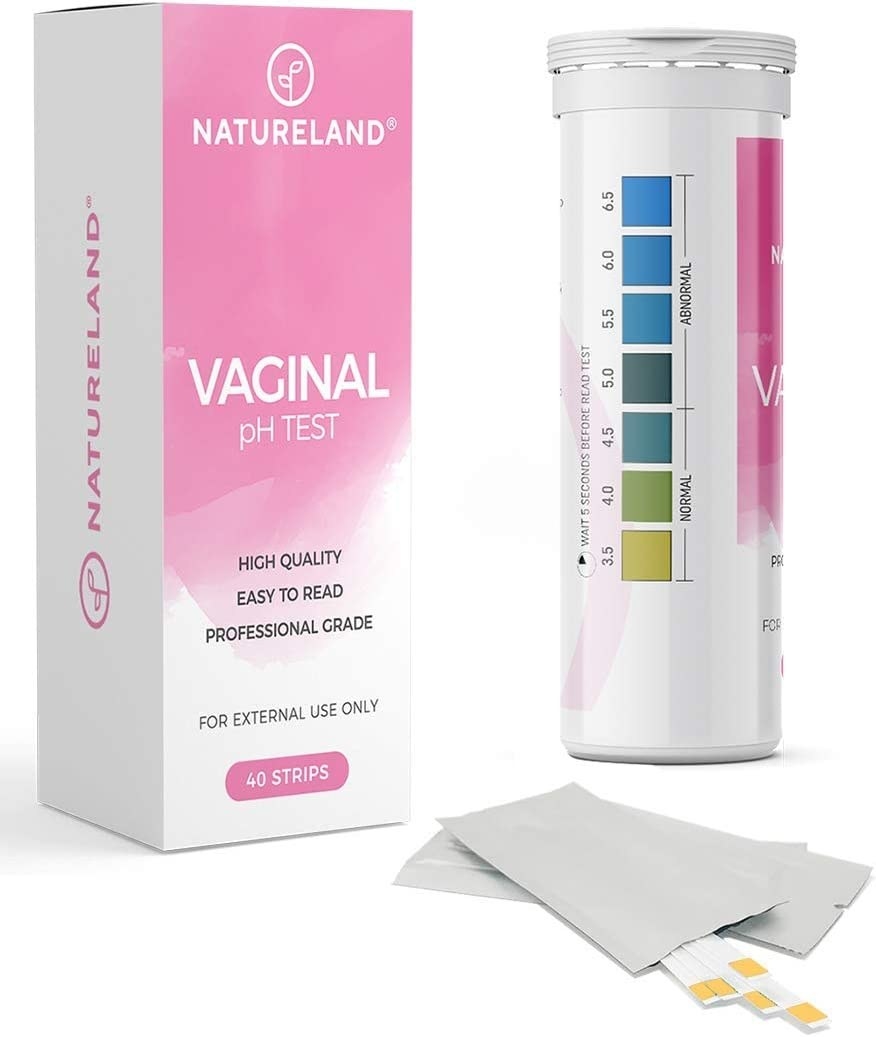 I didn't want to leave all my people prone to yeast infections out, so I also asked White if there was anything to keep on hand that helped.
While there's not much to do when it comes to prevention, she did suggest getting vaginal pH test strips.
"Sometimes you get irritation that's actually not an infection," she said. "It's because you've been sweaty, you've been sitting in exercise clothes too long, your body doesn't like the new detergent you've been using."
These strips allow you to test your own vaginal pH to get an indication of whether you have an infection, which could help avoid unnecessary antibiotics. Of course, if your pH is off, you should still see a doctor before taking any prescription medicine.
Promising review: "These strips were exactly what I need to make sure my pH levels were where they needed to be. It was accurate as I had a doc appt shortly after and numbers coincided with strips." —Angie Kelsey
You can buy Natureland vaginal health pH test strips from Amazon for around $15.
The last bit of advice that White likes to impart to her patients when it comes to sexual escapades is having a charged phone on you with Uber or Lyft downloaded in case you need to get out of a bad situation. Have fun and be safe out there.