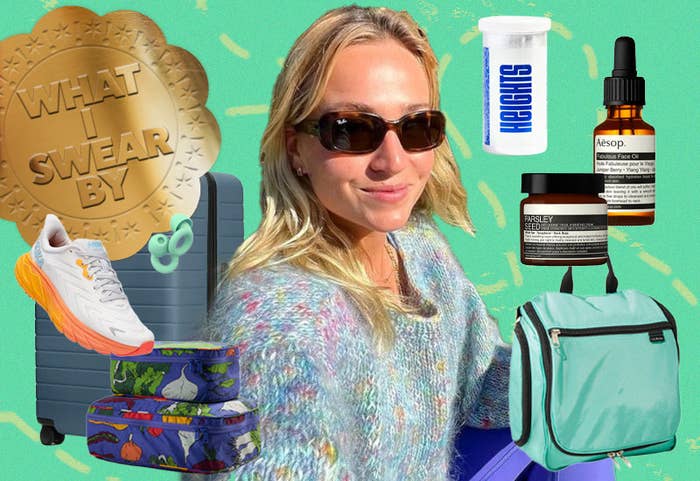 BuzzFeed may collect a share of sales or other compensation from the links on this page if you decide to shop from them. All products were independently selected by our editors, and the prices were accurate and items in stock at the time of publication.
For content creator Lydia Keating, the pandemic changed everything: She lost her day job, moved from LA back home to a small town in Rhode Island, amassed 1.7 million followers on TikTok, got her master's in creative writing, and developed severe anxiety about being out in public around lots of people.
When that anxiety started to subside sometime during the winter of 2022, Keating began to dream up a trip to help get back to her authentic self — someone active and adventurous who enjoys meeting and connecting with new people. She was motivated to get back out into the world, but also didn't want to end up on a prolonged, aimless vacation. So she decided to foster some of her existing skills and interests abroad.
She hatched a plan: one week in Austria and another skiing in Switzerland, then three months surfing the coast of South Africa with an adventure travel group, followed by a final three months of culinary school in Ireland. In total, it would mean more than six months of travel with varied climates and activities. Which forces the question: How on earth do you pack for that kind of trip to remain comfortable and maintain your composure?
All the way from sunny South Africa, Keating told BuzzFeed News how she found the right packing plan to stay calm, cool, and collected during her extensive journey abroad.
The best luggage to fit everything and stay organized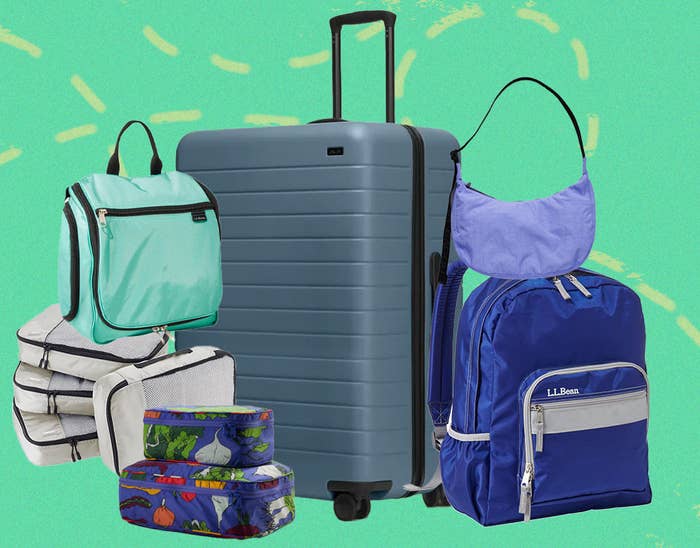 Choosing the right luggage is obviously the groundwork for all good packing. It's not just figuring out how you can fit everything, but more importantly how to do it in an organized and efficient way.
When you're on a long trip like Keating's that involves staying in group hostels and moving around frequently, you don't have a ton of space or time to unpack. That means you want everything to be accessible and easy to locate in a suitcase ecosystem.
Her main checked luggage included a large Away suitcase and her surfboard bag, but packing cubes were the key to her organized packing.
"This was the first trip I ever went on that I started using packing cubes, which have been a life-changing thing for me," she said. "I use the Baggu packing cubes, which are super cute because they have cute designs, but then I also ordered pretty standard, cheaper ones from Amazon. Those are nice because they're made of a mesh fabric, so, unlike the Baggu ones, you actually see what's in the packing cube. I also tried to organize my packing cubes thematically, so workout clothes in one, pants in another."
You can buy The Large suitcase from Away for around $375.
You can buy the Packing Cube Set from Baggu for around $34.
You can buy the Amazon Basics 4-Piece Packing Travel Organizer Cubes Set from Amazon for around $20.
After polling her followers to find the best toiletry bag, Keating chose one from L.L.Bean that people were fanatical about. Luckily, she agrees that it's the best one she's ever had since it somehow holds everything she needs in an organized, compact way.
For carry-on baggage, she stuck with her classic L.L.Bean backpack and a roomy Baggu crossbody bag.
You can buy the Personal Organizer Toiletry Bag from L.L.Bean for around $35.
You can buy the Original Book Pack from L.L.Bean for around $40.
You can buy the Medium Nylon Crescent Bag from Baggu for around $52.
The best fitness equipment and running shoes for travel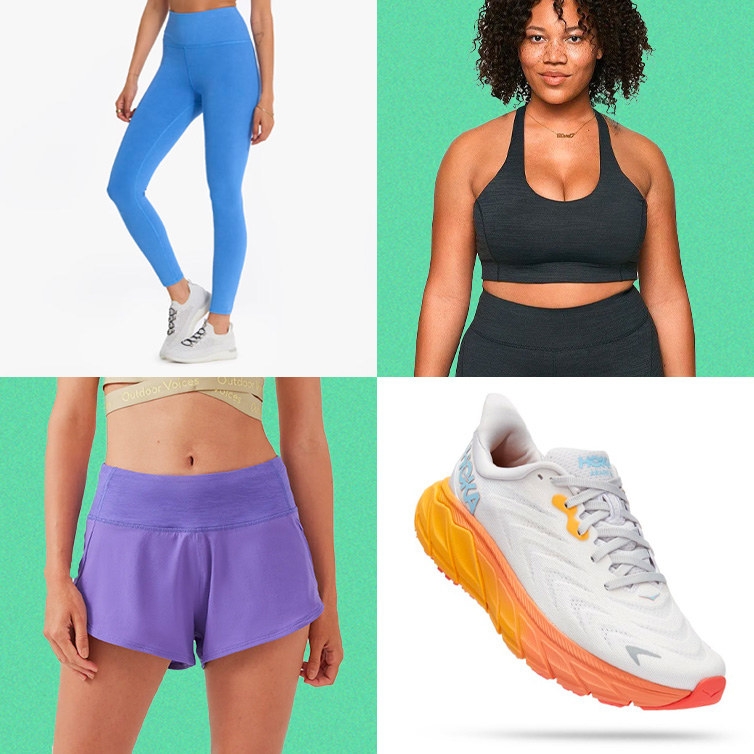 If you follow Keating, you know that she recently got back into running in a big way (like, marathon-level running). She prioritizes moving her body every single day — not just for the physical benefits, but also to help her stay grounded.
"It's really important for me to get at least 30 minutes of movement in, just for mental health reasons," she said. While traveling, that could be as simple as a super long walk around a city. But since her movement of choice these days is running, she wanted to be prepared for runs on every leg of her trip. That meant packing all of her essential running products and apparel.
"I packed my Hoka Arahis, which are one of my favorite kinds of go-to running shoes, both for the road and, if a trail isn't too intense, you can definitely trail run in them," Keating said. "I wanted something that was versatile because I only had room to pack one pair of shoes."
For apparel, she brought several pairs of her favorite Outdoor Voices running shorts, bras, and a pair of Vuori leggings that she loves wearing for chillier runs.
You can buy Hoka Arahi 6 Road-Running Shoes from REI for around $140.
You can buy The Exercise 2.5" Short from Outdoor Voices for around $68.
You can buy the Doing Things Bra from Outdoor Voices for around $58.
You can buy the Washed Studio Legging from Vuori for around $94.
Best travel toiletries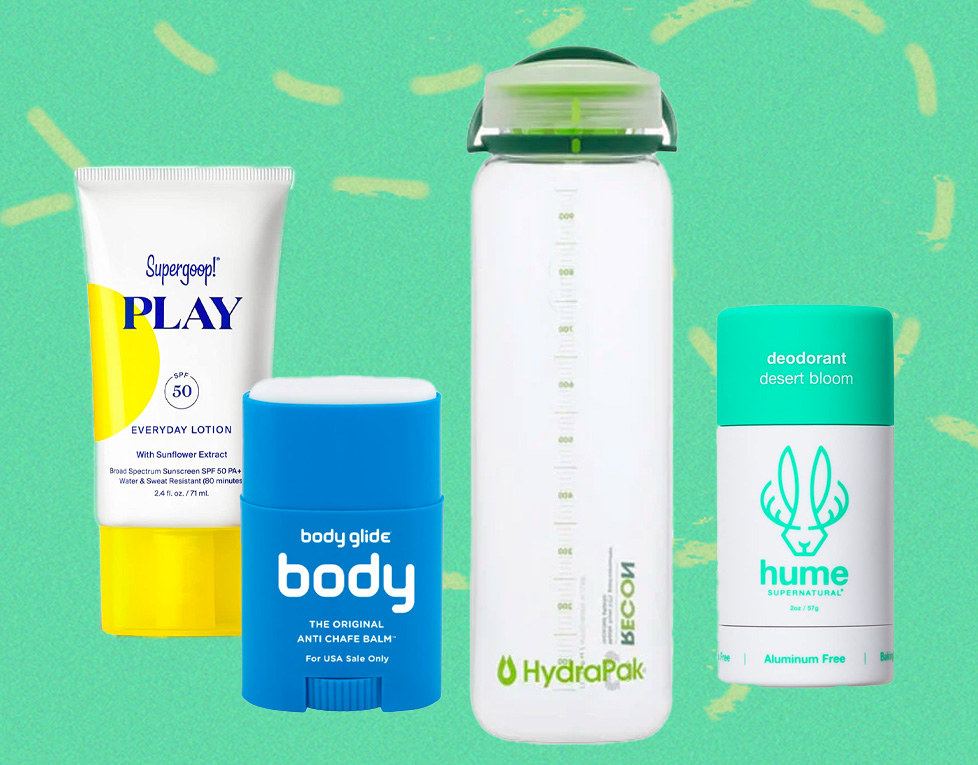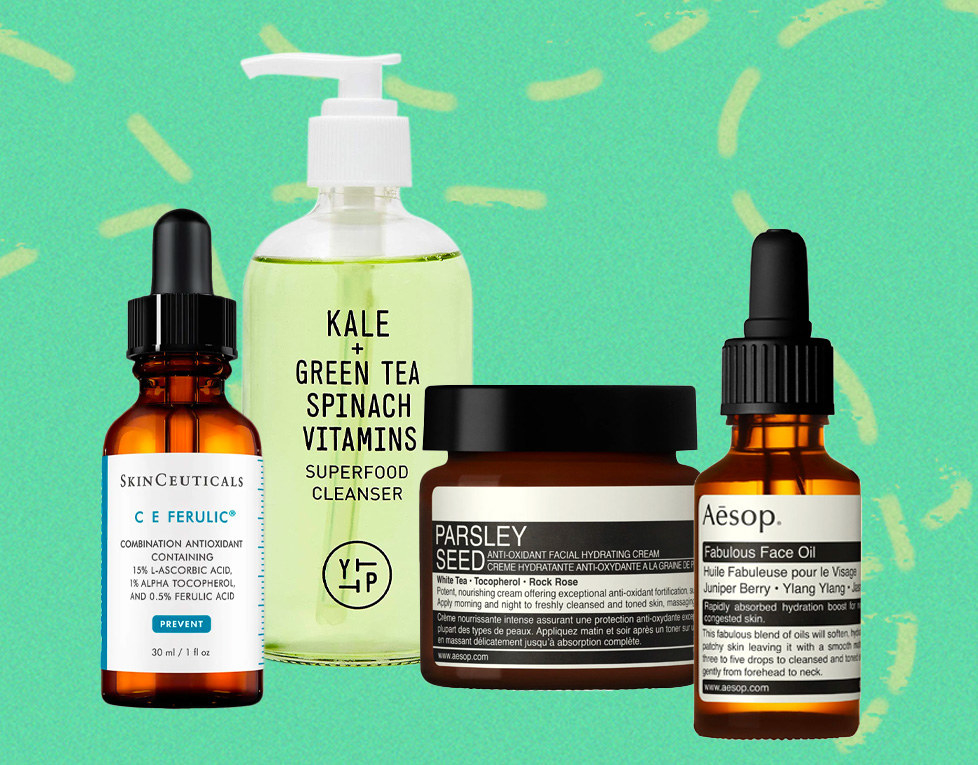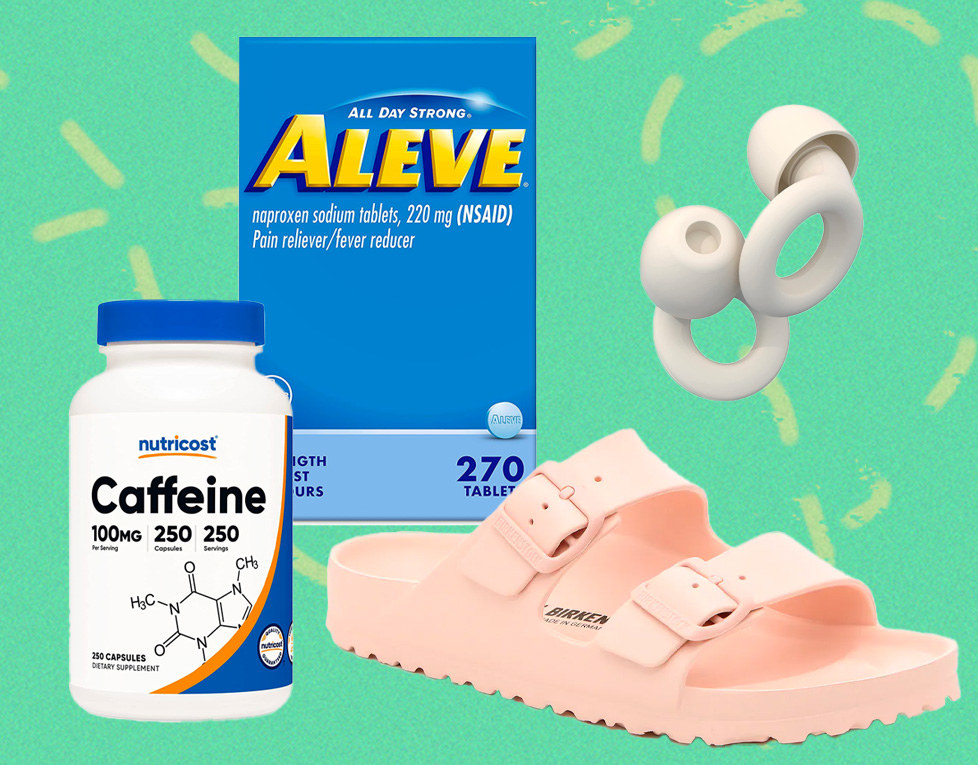 One of the most stressful parts of traveling — especially on a structured trip with a group or staying in hostels — is the lack of control over certain aspects of your day-to-day life. What if I get a migraine before a big excursion? Will the communal showers be clean? Will I have an opportunity to get coffee in the morning?
Keating aimed to combat some of those fears by ensuring that she had what she needed to cope — Aleve in case of a migraine, plastic Birkenstock slides that look cute and also double as shower shoes, and caffeine pills for when she couldn't get her morning coffee fix.
"I really need coffee, or caffeine, in the morning and I got stressed. I'm like, what if the group isn't on that same page? So I brought caffeine pills, which seems so intense, but it's actually helped quite a bit," she said. She doesn't take them every day, but knowing she has them has been a relief if she's struggling with time changes, landing somewhere at 5 a.m., or just can't find coffee.
You can buy Aleve on Amazon for around $27.
You can buy Birkenstock Arizona Essentials Slide Sandal from DSW for around $50.
You can buy caffeine pills from Amazon for around $12. (One pill is 100mg of caffeine, which is roughly the same as a cup of coffee. Consulting your healthcare provider is always recommended before taking a supplement.)
Keating was also worried about getting enough vegetables in her diet since travelers tend to eat out at restaurants and you never know what's going to be on the menu. Getting in lots of greens helps her feel her best, and since it's not clear when the next veg will be around, she orders the greenest option any time she sees one available.
In general, she suggests prioritizing the routines that make you feel most like yourself when you're away from home. For her, that also includes maximizing sleep, which is why she brought earplugs for those nights in the hostel when she goes to bed before the others.
"I'm with this group right now and there's definitely always an option to stay up later and have a few beers, but know that if you're someone who needs eight hours of sleep, that you're doing that for yourself and listening to your body," she said. "Be present, but don't succumb too much to what everyone else is doing if you're someone who needs certain things to function."
You can buy reusable Loop Quiet Ear Plugs from Amazon for around $25.