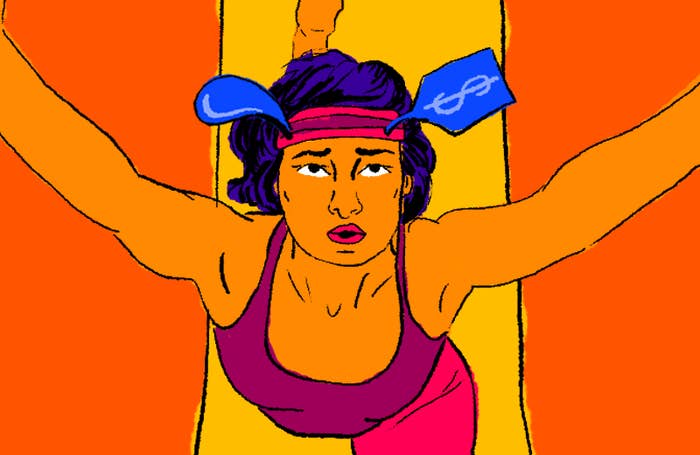 BuzzFeed may collect a share of sales or other compensation from the links on this page if you decide to shop from them. All products were independently selected by our editors, and the prices were accurate and items in stock at the time of publication.
I was tricked into attending my first-ever hot yoga class roughly five years ago.
A coworker turned friend asked if I wanted to go to a yoga class after work. Despite the fact that I had never been a yoga person, I agreed. The stress of my job combined with postgrad adulthood angst meant that I had not worked out in months.
However, when a procession of people with makeup dripping down their faces exited the class before ours, I realized my pal had left out a crucial part of this invitation: It was hot yoga. I felt misled, bitter, and, frankly, terrified.
Five years later, I'm now grateful for that sneaky introduction because hot yoga has become a big part of my life that I may have never willingly tried on my own. (Emily, if you're reading this, thank you.)
When COVID hit, one of the things I missed most were my weekly (or sometimes twice-weekly) hot yoga classes. I had become obsessed with the classes, which were a challenge for my mind and body. I advanced from that first upbeat 90-degree room to a calm yet intense 105-degree studio.
Now that I'm finally feeling comfortable attending in-person exercise classes again, hot yoga has been the most difficult to get back into. It takes time to adjust to moving your body in a hot room, and during the pandemic I lost much of the strength and flexibility I had built up.
Luckily, I had accumulated a solid amount of yoga gear and accessories that I loved and was excited to break those out again.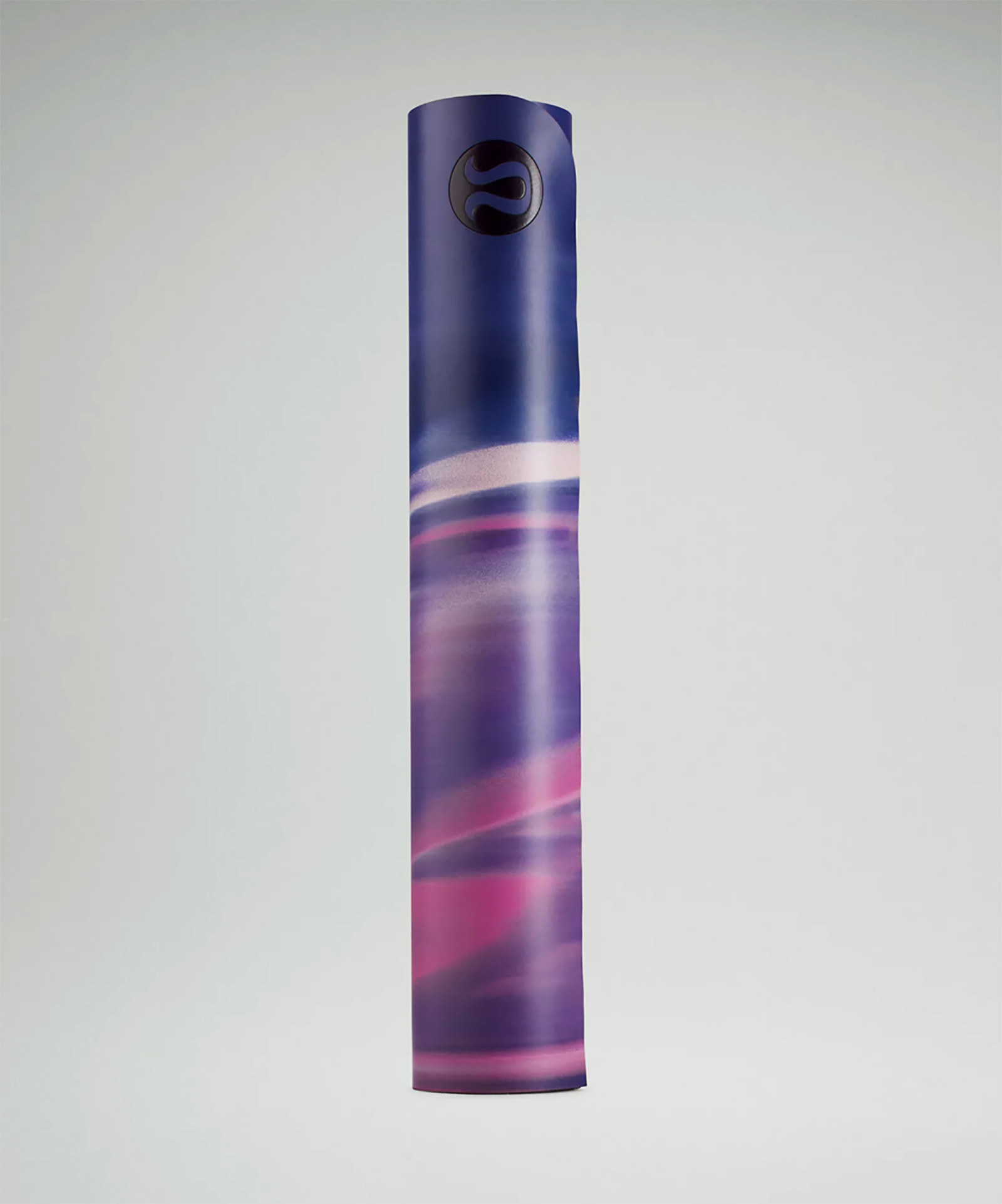 The first thing that made a world of a difference for me was getting a really good yoga mat. As much as I love some of my local studios, most rental mats are not thick enough to provide ample support, and they can get extremely slippery when sweaty. If you do yoga regularly, getting a quality yoga mat will not only make it easier but also save you money on rentals in the long run.
My 5-millimeter Lululemon yoga mat is the perfect thickness and texture, in my opinion. I don't slip around no matter how much I sweat, and my knees never ache in camel pose. I actually got mine as a gift and it's honestly one of the best I've ever received, so I'd highly recommend getting it for any yoga lover in your life.
Promising review: "It's literally epic. Such good grip. Enough cushion to feel good on my knees but not too much that I am unsteady. Perfect. I'm obsessed." —Ellia via lululemon
You can buy the 5-millimeter Lululemon yoga mat for around $88.
Although the absorbent texture is probably my favorite thing about the Lululemon reversible mat, it also makes it pretty hard to clean. I started to feel like all of my sweat and those hot yoga studio smells were getting trapped in it, no matter how thoroughly I wiped it down after class, and since you tend to get up close and personal with your mat, you really don't want it to feel gross.
I concocted a little DIY yoga mat spray with some cleaning agents I had around the house, including water, white vinegar, and dish soap, and let that soak into it for a few hours at home before wiping it down with a sponge and letting it dry out. But you can also just buy a yoga mat cleaner for safe, deep cleaning that smells better than my home remedy.
Promising review: "Love the smell of this cleaner. Doesn't leave residue behind and leaves my mat feeling and smelling fresh." —Lindsey
You can buy this Manduka Yoga Mat Wash and Refresh from Amazon for around $15.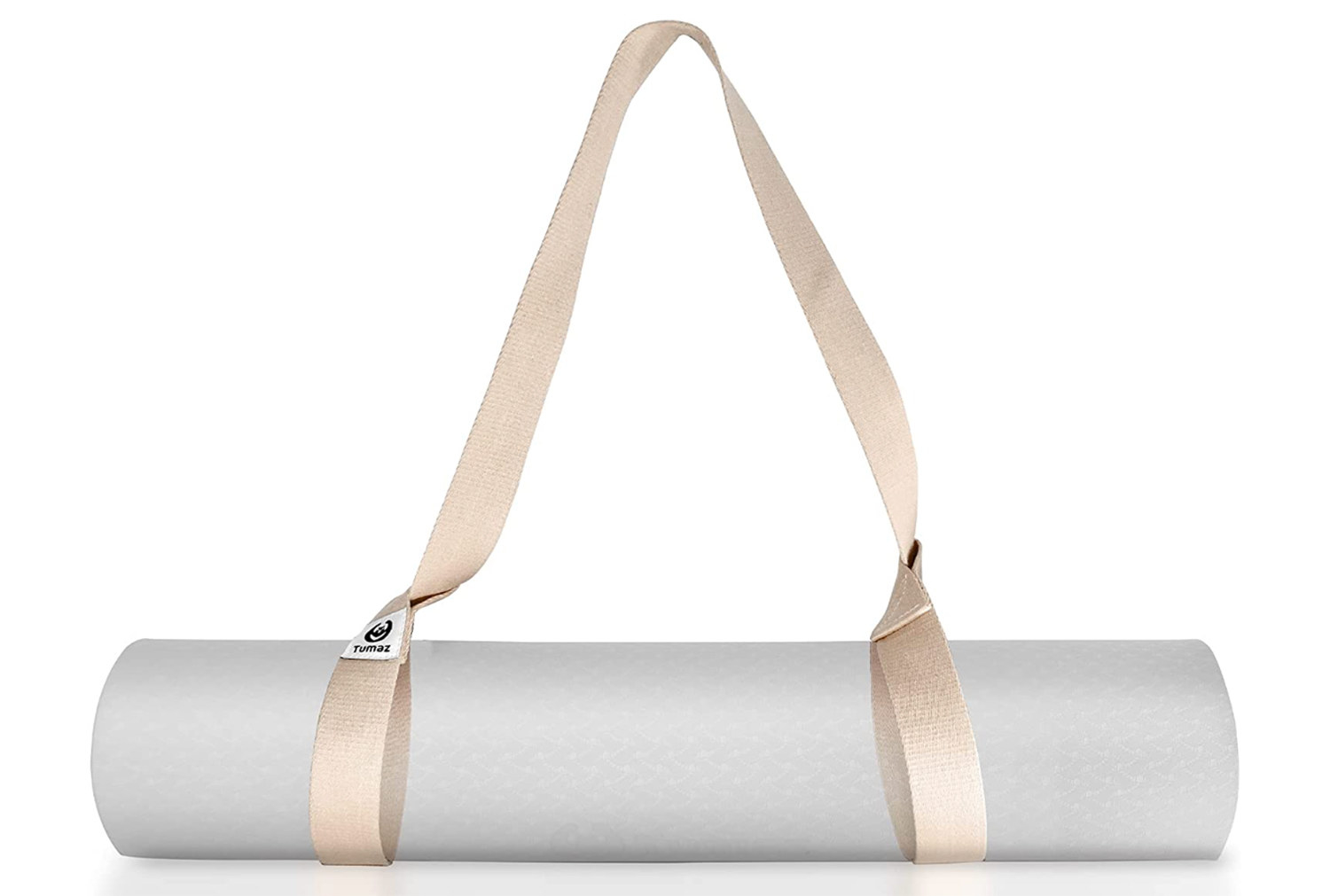 The one other slightly annoying part about having your own mat is having to transport it to and from class, at least for someone who lives in a city and is traveling there and back on foot or via public transport.
I appreciate that my Lululemon mat rolls up to be somewhat compact, but it still doesn't fit in any normal gym bags and tends to unravel if I try to carry it around in the crook of my armpit or elbow. That's why I bought this affordable yoga mat strap on Amazon.
I like that the loops are adjustable so I can use it for literally any mat, and that the shoulder strap is long and comfortable to carry. Having a mat I love already made me less tempted to leave it at home and rent one at the studio, but the convenience of having the travel strap really sealed the deal.
Promising review: "I got the longer strap to carry a Manduka Pro Long and it is working out great. Plenty of room to sling over my shoulder (6'3" tall). Mat is pretty grippy so no issues with slipping, stays tightly rolled when carrying or just standing on end." —Amazon Customer
You can buy this Tumaz yoga mat strap from Amazon for around $7.50.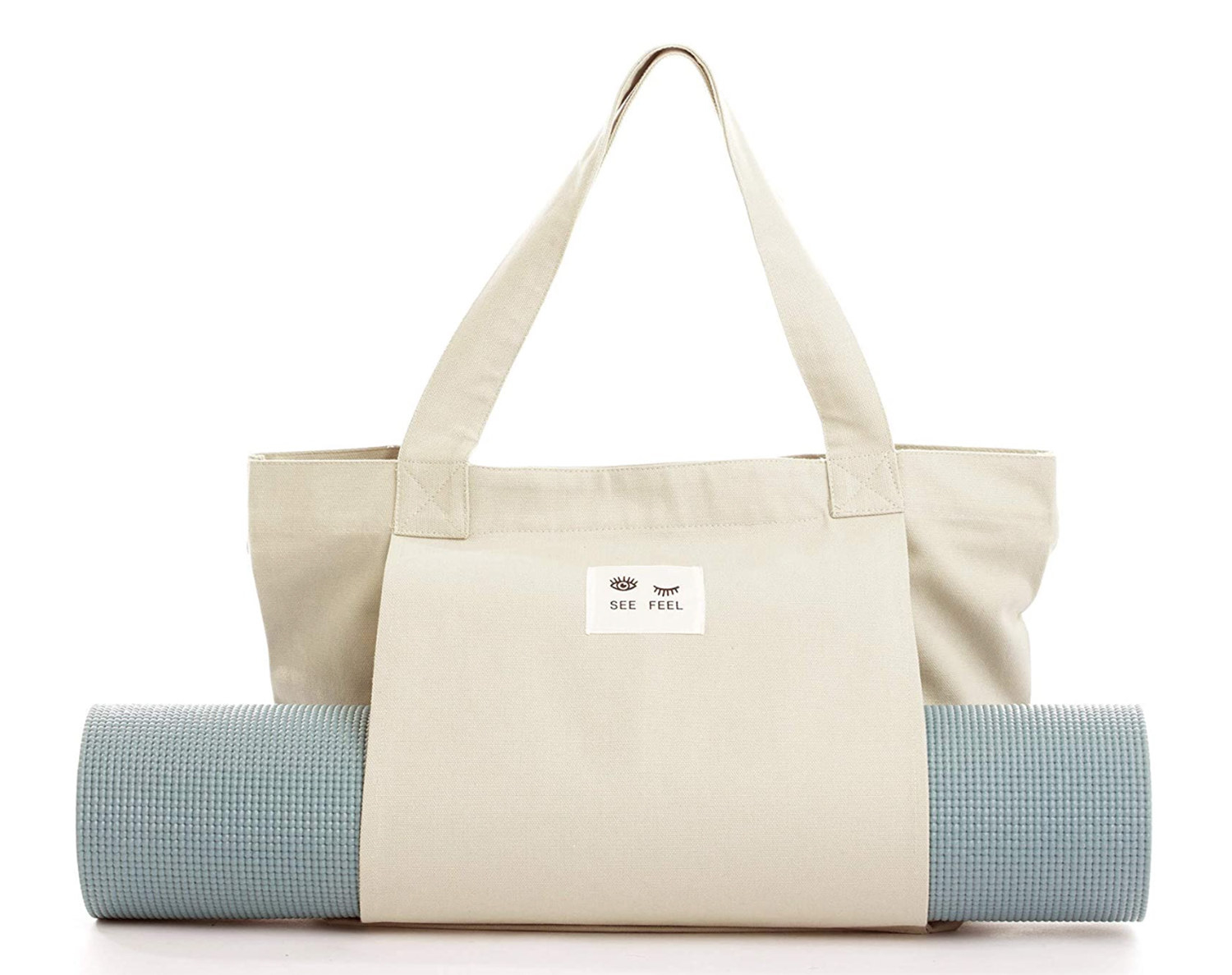 Since most of us have more to carry around than just a mat, you may want a bag that can hold your yoga mat along with your phone, keys, wallet, water bottle, etc. My favorite yoga bags are the ones that have separate compartments for your potentially smelly mat and other belongings, like this canvas yoga tote.
I particularly love that it allows your mat space to breathe and has a large open area for any towels, shoes, or whatever else you may need.
Promising review: "Used it for several months now, people stop and ask me about it often. Works very well, love it, I was concerned after reading reviews if it would hold up. So for [me It's] been great, and trust me, it's packed with a fairly heavy yoga mat, water bottle, stretch strap and often yoga ankle weights and spare set of tennis shoes. Very functional and very satisfied." —DKNY
You can buy this yoga mat bag from Amazon for around $36.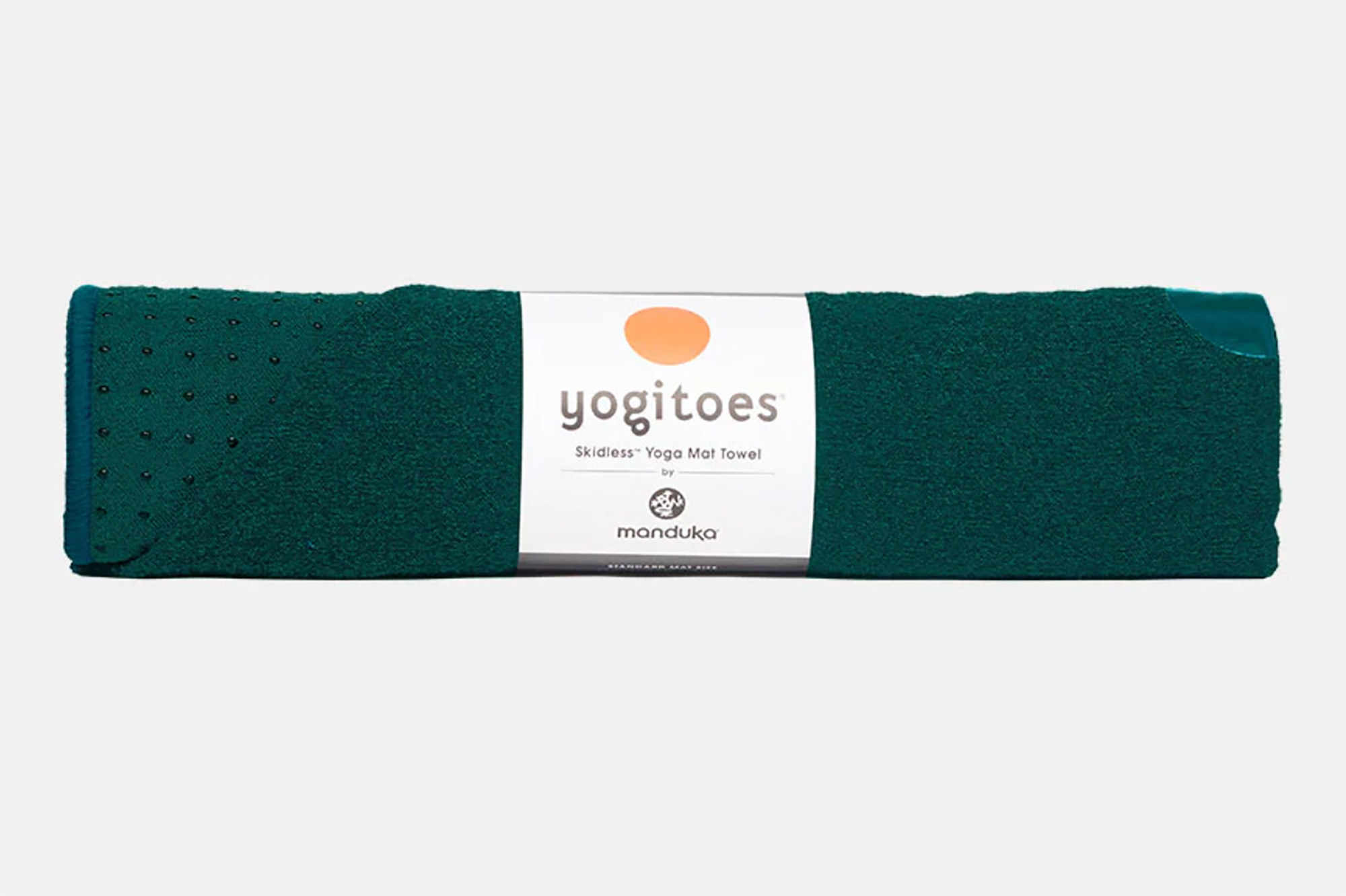 When I was renting those lower-quality studio mats, it was absolutely essential to use a yoga mat towel for some traction when I was dripping sweat. Unfortunately, it also costs money to rent those, so it's helpful to have your own whether you're renting a mat or would just prefer to use one with your own mat.
I still use a mat towel when I'm doing hot pilates, yoga sculpt, or any faster-paced workout in a hot room where I'm sweating and jumping around. This one from Manduka is a bit pricey, but people swear by it thanks to the grips that keep it from moving or bunching.
Promising review: "Practical and beautiful. A love at first sight! A good motivation to keep practicing every day." —Maxine C. via Manduka
You can buy this Manduka Yogitoes yoga mat towel for around $60. If you're not ready to commit that much to your practice or want to gift a more affordable yoga mat towel, this one from Gaiam is also very well reviewed.
Aurora Athletica Sweat Towel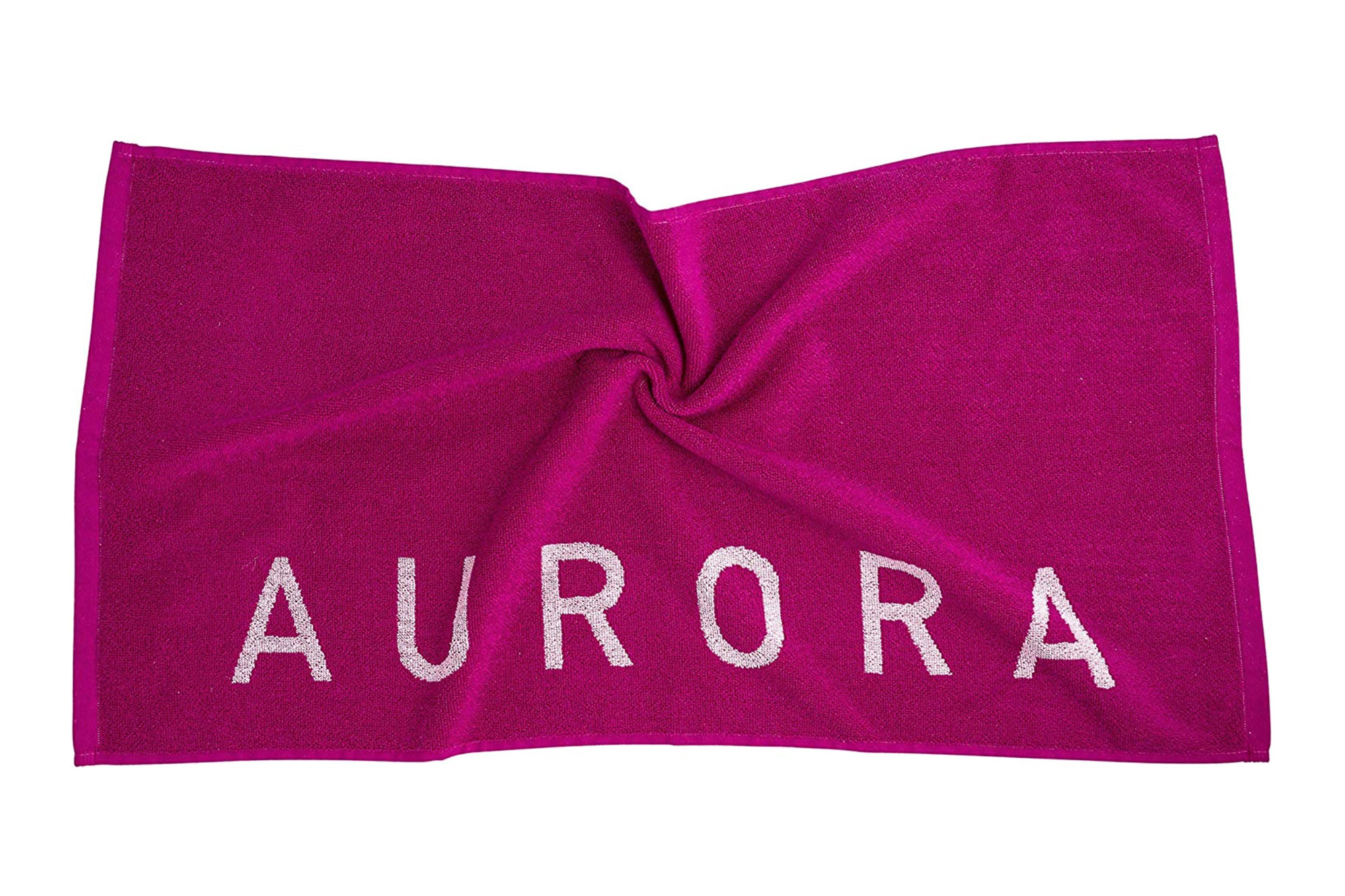 One other towel that I cannot do hot yoga without is my handy Aurora Athletica sweat towel. Again, this is something you can opt to rent at most studios, but it's much more cost-effective to have your own — especially because you can use it to wipe away sweat during any exercise.
While I know some people like a microfiber sweat towel, I personally cannot stand to wipe my face with that material. Instead, I prefer a soft and absorbent cotton towel that feels gentle on my skin when I pat the droplets out of my eyes.
Promising review: "Use this towel for my workouts every day — soft to the touch and does what it needs to do to keep my body dry after workout — washes and stays soft." —yl
You can buy this Aurora Athletica sweat towel from Amazon for around $15.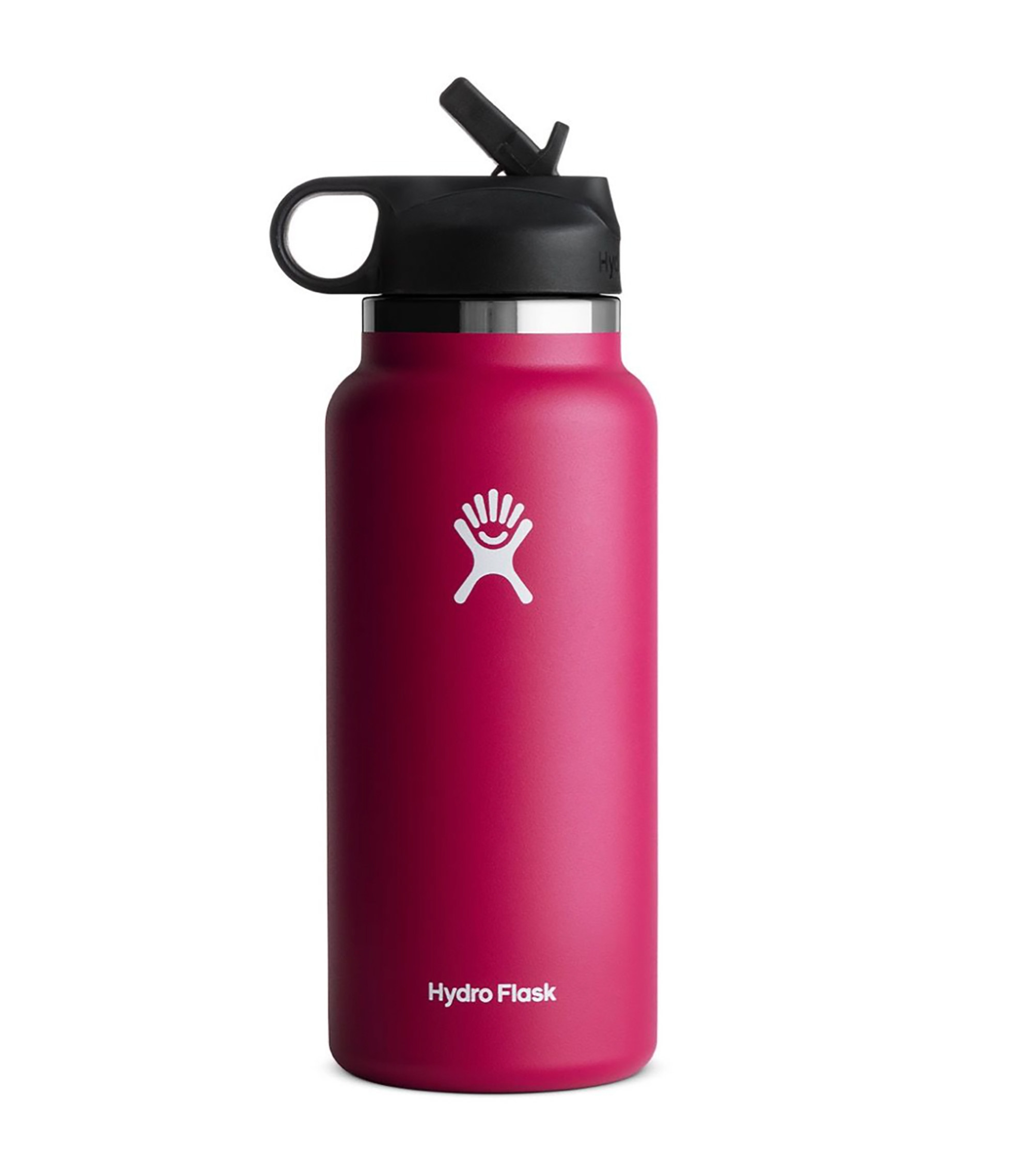 Another potentially obvious tip, whether you're new to hot yoga or getting back into it, is to stay hydrated. The best way for me to hydrate before, during, and after my classes is with a big insulated water bottle.
I love my Yeti for everyday use, but I count on this 32-ounce Hydro Flask with a straw lid when I need a maximum-capacity, easy-to-sip insulated bottle that keeps my water cold even in that 105-degree room.
Promising review: "Easy to carry and clean. Keeps my drinks nice and cold even when leaving in 90+ heat." —Anonymous via Hydro Flask
You can buy this 32-ounce Hydro Flask for around $50.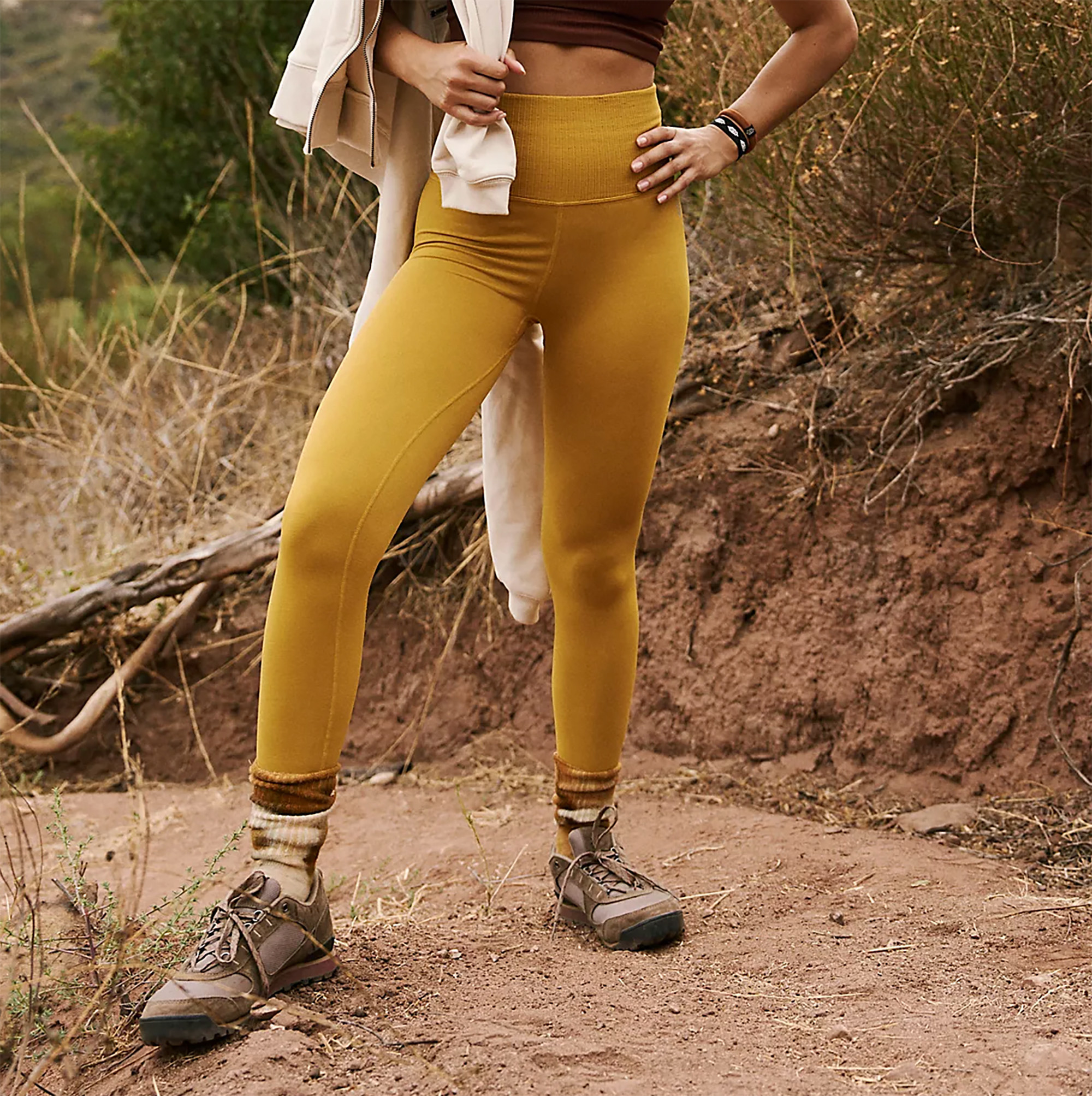 Exercise equipment is great to have, but let's be honest — having workout clothes that make you look and feel good is a huge motivator. My priority when it comes to hot yoga 'fits is definitely comfort. However, the reality is that we're forced to stare at ourselves in giant mirrors, and looking good is nice too.
I discovered FP Movement (the Free People activewear brand) when it was doing a pop-up in Soho and bought the Happiness Runs tank and Good Karma leggings as a set in a bright coral color. It was the most vibrant workout apparel I'd ever owned and remains my favorite for hot yoga after almost four years of wear.
Both of these pieces are flattering, stay in place, are comfortable to sweat in, and don't show said sweat in that obvious splotchy way. I still get compliments when I wear them together and even gifted the whole set in navy to my sister-in-law for her birthday in 2020 (she also loves them).
Promising review of the Happiness Runs tank: "Eee!! This top is MAGIC! From working out, to day time hang, to office vibes, this top can be worn at any time! The perfect compression so as to not have to wear a bra. Super comfortable and easy to care for! You won't regret buying it and will likely end up with every color :)" —wandererynn via Free People
Promising review of the Good Karma leggings: "I have every brand of legging from Target, Old Navy and Lulu. These are the best ones I've ever worn. They are thin but are like a second skin. The waistband isn't so constricting that it rolls down. I usually have this problem since I hold my weight in my waist. I bought these and I immediately wanted to try and get another pair." —Clevegal via Nordstrom
You can buy the Happiness Runs tank and the Good Karma leggings from Free People for around $30 and $78, respectively. ●