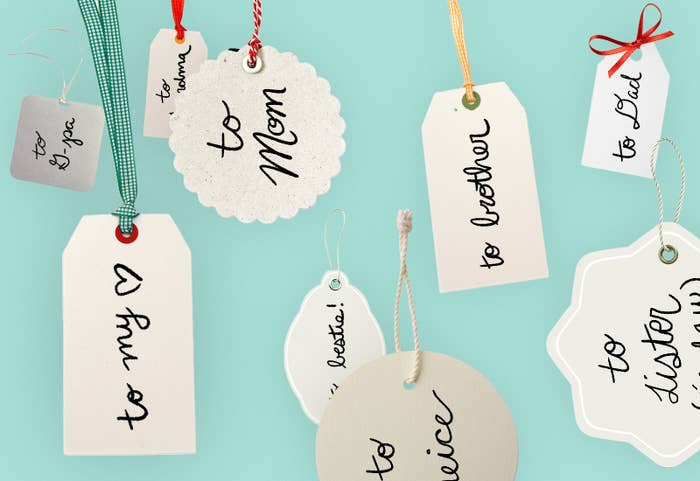 BuzzFeed may collect a share of sales or other compensation from the links on this page if you decide to shop from them. All products were independently selected by our editors, and the prices were accurate and items in stock at the time of publication.
Holiday shopping is honestly hard. Every year, I know I should write down any good gift ideas as soon as they pop into my head. Every year, I forget to do that. And then all of a sudden it's December and I haven't bought a thing and I'm scouring the depths of my brain and the internet for gifts to get people that they actually like, goddammit.
I am now in my scouring phase, but I'm proud to say that I'm ahead of schedule this year. Since I assume that other people could use some suggestions, I'm going to share what I'm getting so far for the various people I love.
I truly hope this helps, even if only to inspire some gift ideas or preparation of your own. One more hot tip — if you're not in a rush, bookmark this and revisit when the Black Friday/Cyber Monday sales begin in case you can get a better deal (that will likely be when I actually click the buy buttons as well).
May we all get through this holiday season with a few pennies left in our bank accounts.
For a quirky, creative sister-in-law
I'm very close with my sister-in-law. Any gift I've ever received 'from my brother' has really come from her, so I try to be extra thoughtful in finding things she'll enjoy or at least will make her laugh. She's a new mom, new to the suburbs, and has been getting more into her artistic endeavors lately. For her last birthday, I got her this Sculpd pottery kit, but now that she has more art supplies, I can't think of anything else she needs.

For a brother who loves food
So the number one thing to know about my oldest brother is that he's obsessed with sports. You will rarely catch him without at least one AirPod in listening to a podcast from the Ringer. When he's not doing that, he's reading articles about sports or talking about them with other interested parties or watching a game on TV. However, he already has access to all the tickets to games he could want (which can be a great gift) and owns plenty of team apparel (another great gift).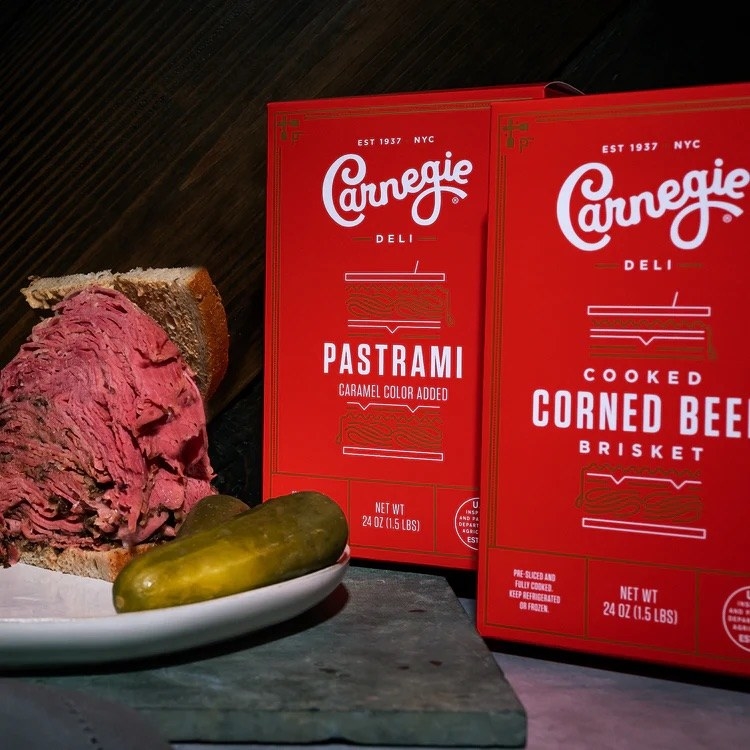 So instead of going the sports route, my latest gifts for him focus more on food. For his birthday, I got him a Trade coffee subscription since he'd gotten very into grinding his own beans after his move to the suburbs. And for Hanukkah, I'm going to get him a Carnegie Deli sandwich kit. The background here is that my family went to Carnegie Deli every year on Christmas Eve until it closed in 2016, and I know how much he misses that pastrami sandwich. In my opinion, no other NYC Jewish deli even compares to Carnegie, so if you have a loved one who loves a delicious sandwich piled HIGH with meat, get them this.
You can buy the official Carnegie Deli sandwich kit from Amazon for around $129.
For a mom who likes to cook and garden
My mom has some stereotypical mom hobbies, and her interests only intensified when she retired in the summer of 2021. Most of my gifts to her over the years have played into her love of cooking and gardening, but now that she has more time on her hands, the gifting opportunities have expanded.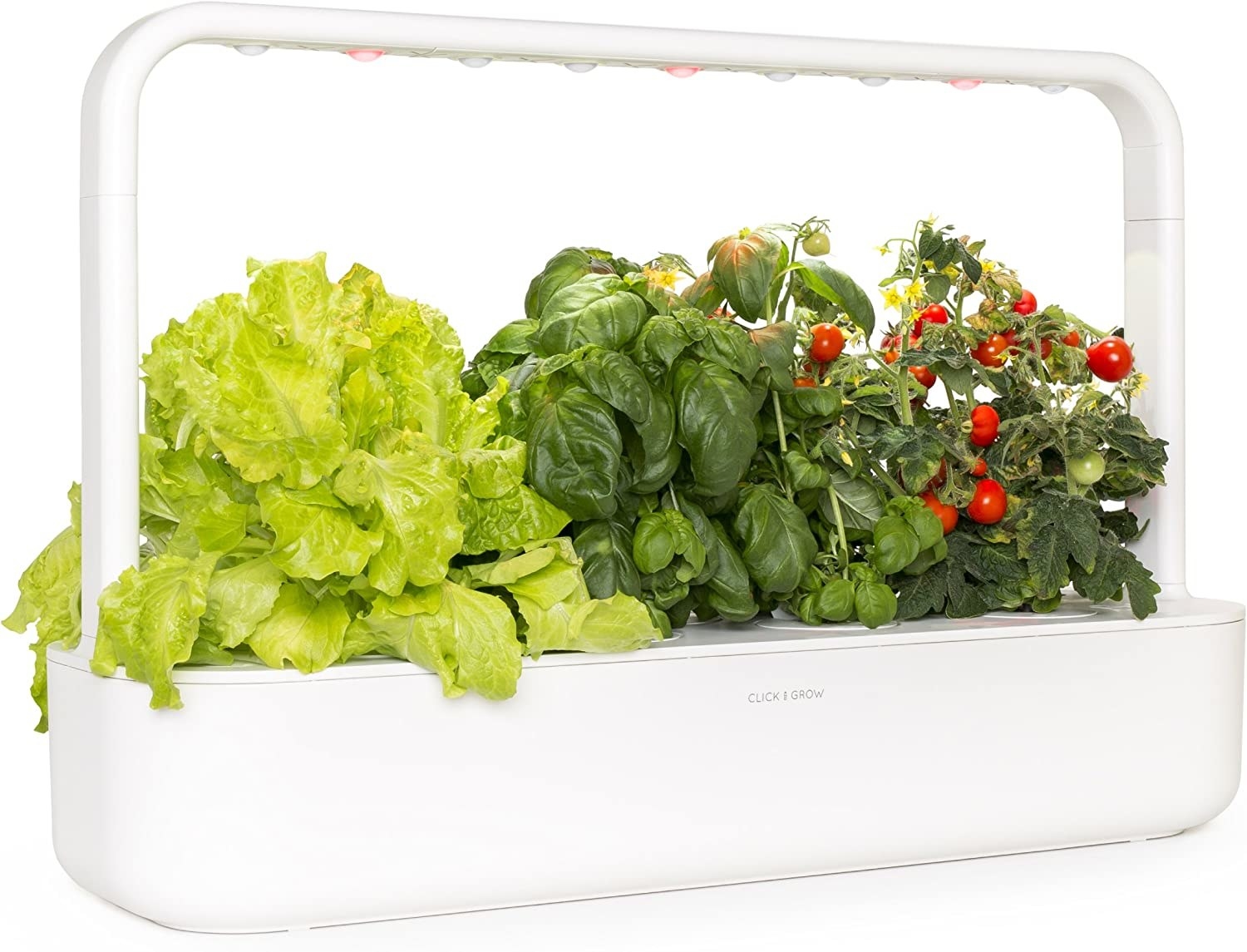 For her birthday, I got her a gift card to put toward cooking classes at the Institute for Culinary Education in Manhattan. (Other places you can buy cooking classes are Sur la Table and Traveling Spoon.) I know she loved a class she took with a friend in which they made cute little dumplings.
This year I am combining her love of cooking and gardening and getting her an indoor herb garden. She grows basil and tomatoes every summer, but she can't grow those through the colder months.
It's a slightly selfish gift since her pesto is one of my favorite things on the planet, and I hope year-round homegrown basil will facilitate more of it. However, I genuinely think she'll be happy to put the time and effort into growing herbs and enjoying the fruits of her labor.
You can buy this Click & Grow Indoor Herb Garden Kit from Amazon for around $176.
For an outdoorsy, introspective boyfriend
As I've previously mentioned, my boyfriend fancies himself an outdoor person. Some of his goals, in addition to succeeding at his day job, include mastering the art of carpentry and surviving on a deserted island with no help whatsoever.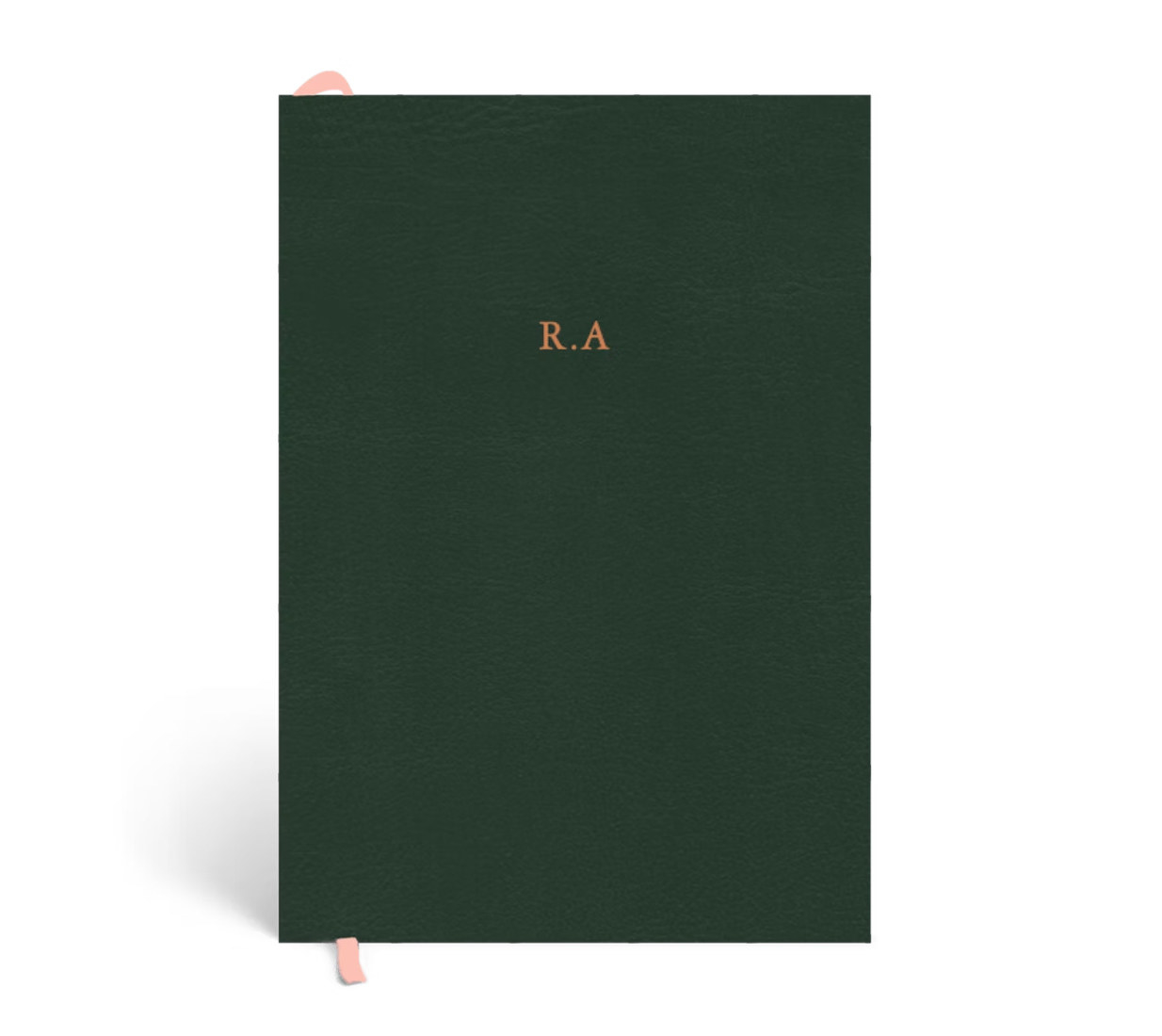 I try not to encourage the whole survivalist agenda. Instead, I'm opting to get him a woodworking class so that he can learn how to make a stool or some other object that's an easy introduction to the world of carpentry. But since that will be his Christmas gift and he'll also be celebrating Hanukkah with my family, I wanted to get him something smaller that I could wrap up and watch him open during our festivities.
As is fitting for his vibe, he prefers tangible books to a Kindle or anything digital. However, he uses the notes app on his phone to track his surfing experiences. I thought he might like a nice monogrammed notebook, not only for logging the killer waves but also for journaling about his dreams.
We talk about dreams frequently and analyze what they may be trying to tell us about our real lives. I know he'll appreciate a place to jot down any potential messages from his subconscious as soon as he wakes up.
You can buy a custom journal from Papier for around $55.
For the baby or toddler in your life
I have the cutest nephew alive and want to get him an equally cute gift even though he'll have zero memory of it. He'll be 2 in February.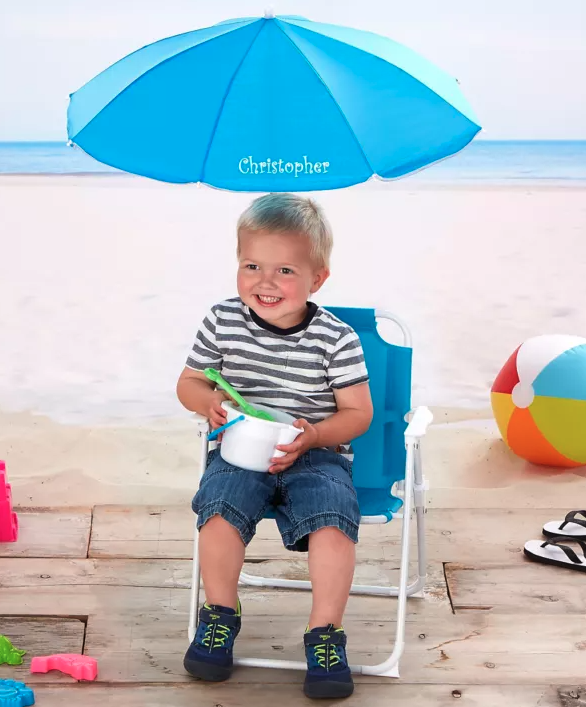 He's probably going to spend the majority of his summer on the beach in New Jersey. Since he has milky baby skin that needs to be protected at all costs and also loves to sit in big-kid chairs, I'm leaning toward this personalized child's beach chair with an attached umbrella. I can picture the cuteness of him plopping down in it on a sunny day and it makes me smile.
You can buy a Kid's Personalized Beach Chair and Umbrella Set from Bed Bath & Beyond for around $55.
For the dad who has everything
My dad truly has everything he could ever need. The only thing he ever asks for are clothes, but he's weirdly picky and nonspecific and I can't handle that pressure. Some other things to know about him: He hates wearing shoes, has a bad back, thinks it's absurd that jeans can cost over $100, is obsessed with crossword puzzles, and loves his family. You get the vibe.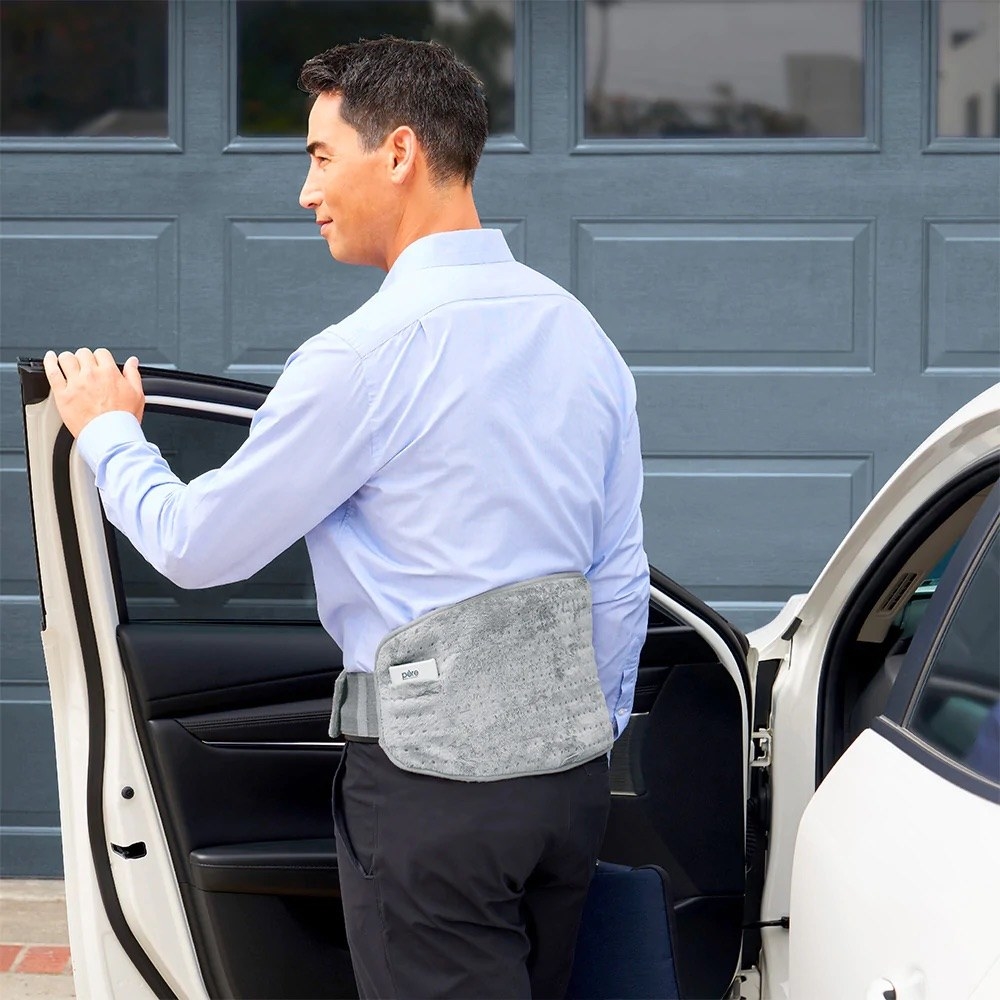 Last year, I got him these shearling-lined Birkenstock clogs so that he could comfortably walk the dog in the winter without getting frostbite on his feet. It was a great success and a difficult gift to beat. After some noodling around on the aforementioned characteristics, I decided to go the back-pain-remedy route and get him this cordless heating pad. Right now, he just has heating pads scattered around the house and can't move from his seat once he has one fired up. This Pure Enrichment cordless option has great reviews and seems like an effective way for him to get broad-spectrum heat to his whole back while puttering around.
You can buy a Cordless Heating Pad from Pure Enrichment for around $50.
For a cool design-y friend
I don't exchange holiday gifts with all of my friends, but there are a couple of relationships where it's become a nice tradition. There's one close girlfriend in particular who now lives across the country, and swapping sweet little presents is one habit that helps us feel connected.
She's very into interiors, film photography, and design aesthetics, so I usually end up getting her some sort of cool coffee table book or something related to home decor.
This year is no different, except that I recently discovered a new e-commerce website called Smallable that's brimming with home goods that I'm obsessed with (tableware in particular). I want to get everything for her and also for myself, but I ultimately decided on this adorable set of napkins with little veggies in the corners.
You can buy this set of Anna + Nina Napkins from Smallable for around $21.