BuzzFeed may collect a share of sales or other compensation from the links on this page if you decide to shop from them. All products were independently selected by our editors, and the prices were accurate and items in stock at the time of publication.
OK, so you all know what I've decided to get for the majority of the people on my holiday gifting list. But now you're waiting with bated breath, losing sleep wondering: What is she asking for?
Obviously, this should be an easier list to make, but for some reason I'm struggling this year. No big-ticket items are coming to mind that I'm dying to receive or haven't already bought for myself. However, there are some trusty old categories like skincare and workout gear or loungewear that I always come back to, because products in these categories are often expensive and I could always use more.
My requests ended up skewing heavily toward those areas with a few randoms sprinkled in, like a furry bucket hat and a humidifier. For the record, I don't expect to get all of these things, but I'd rather throw a longer list out there so that I don't know exactly what I'm getting and there's still some element of surprise. I miss the art of unknown gifting yet also believe it's helpful to tell people what you want, so this is my compromise.
Anyways, if you happen to have a woman in her late 20s with interests or style similar to mine on your gifting list, this list may be helpful. If not, you can kindly exit this window, although I do believe that anyone can appreciate some comfy clothes and skin hydration come winter. (And really, who couldn't find a place for a cute table lamp?)
Pajamas I will actually wear to sleep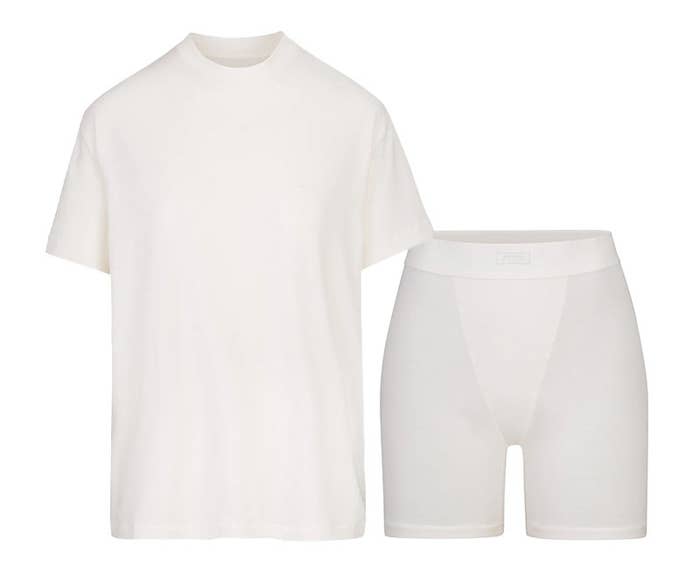 I've been wanting a new pajama set for a while, but since I have several other sets that I no longer wear, I got much more particular about the requirements for this one. Hear me out.
Most nights I sleep in a T-shirt and loose old pair of underwear like any normal human. However, I've started running into a few problems with my preferred bedtime attire. One, I struggle to find new pairs of night undies to replace my super old ones that are actually comfortable and fit the way I want them to. Two, sometimes I need to sleep in something slightly more presentable, like when I'm sharing a house or even bedroom with others on a friends or family trip.
The problem is that most cute, presentable pajama sets are not at all what I want to sleep in. I can't have pants or long sleeves or even loose shorts that'll get all bunched up when I toss and turn. These Skims boyfriend boxers with a matching oversize T-shirt finally seem like the perfect soft, comfortable, more appropriate sleep outfit that I can actually wear to bed.
You can buy Boyfriend Boxers from Skims for around $28.
You can buy the Boyfriend T-Shirt from Skims for around $44.
The SolaWave facial wand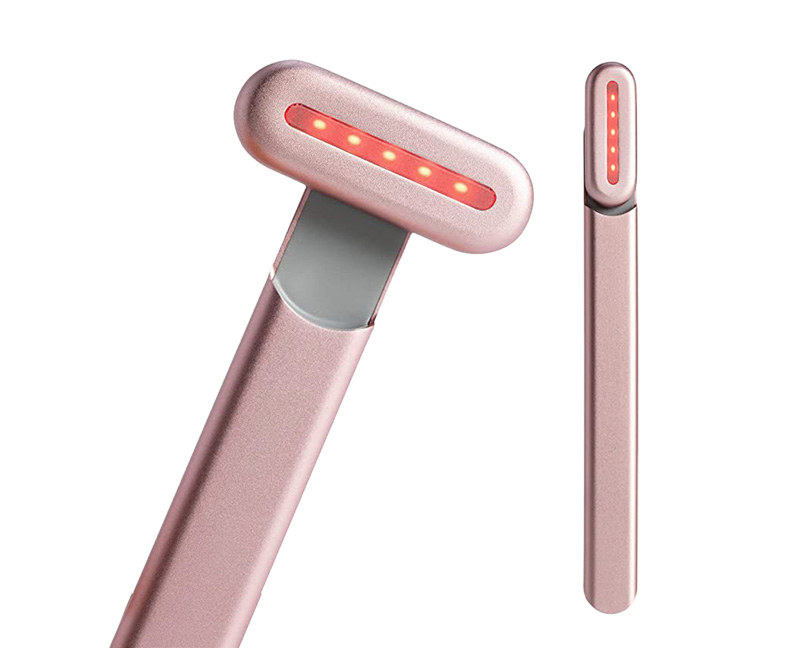 Despite the fact that no skincare product I've tried has ever been the magic cure-all it claims to be, I remain naive and believe every Instagram ad that tells me otherwise. Enter the SolaWave.
Of course I want to reduce the appearance of wrinkles, fine lines, dark circles, blemishes, dark spots, puffy eyes, and crow's feet in as little as two weeks. Of course I want my face to get snatched from a simple red light therapy, microcurrent facial massage wand. I've actually been seeing the SolaWave around for a while and wasn't convinced enough to shell out my own money for it, but adding it to my holiday gift list seems like the perfect solution.
In a recent moment of frustration about the new hormonal acne that has taken up residence on my chin since going off of hormonal birth control, I decided to buy the newer SolaWave Light Therapy Spot Treatment (more on that to come). It was a spontaneous purchase from, you guessed it, an Instagram ad, but it's tiny and really only intended for treating acne, so the OG wand still felt necessary.
Fingers crossed that by January I'll have both products, and by the end of Q1 2023 I'll be absolutely radiant.
You can buy the SolaWave Facial Wand from Amazon for around $150.
A humidifier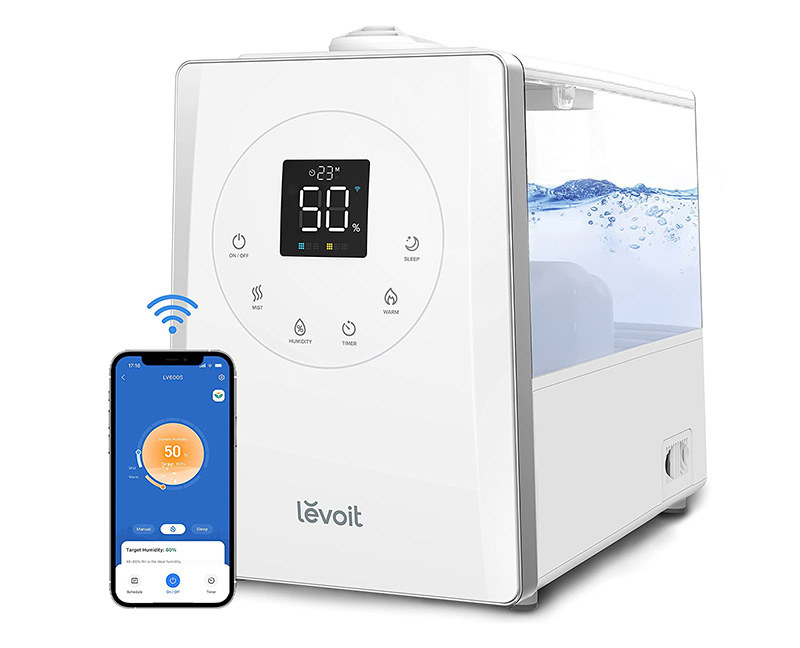 There are so many reasons that I immediately want to rev up a humidifier the second winter rears its ugly head, but of course I am never prepared and always end up waiting until we're in the thick of it.
This isn't my first rodeo with a humidifier. I've tried at least two others that I didn't love for various reasons. The last one was a petite little Levoit that worked just fine, but I had to refill it frequently and was too lazy to clean it as often or thoroughly as I should've, so we ended up with a mold problem.
My goal this year was to find one that was easier to clean, and I will admit that I was tempted by the trendy and dishwasher-friendly Canopy Humidifier. However, the more research I did, and the more mornings I woke up with that dry, scratchy throat from the heat in my apartment, the more I just wanted one that would really work no matter the upkeep. My apartment is a decently large, open space and I work from home most days, so I plan to run it frequently. I need something powerful.
I ultimately decided to ask for this more legitimate Levoit model that seemingly does it all and does it well. It has cool or warm mist options to comfortably hydrate my skin and nasal passages, an aroma tray, 50-hour runtime, and a top-fill design so I don't have to lug it over to the sink every time it needs refilling. Most importantly, it's powerful, and it happens to cost less than the Canopy, so I can deal with a slightly more annoying cleaning process. I've evolved.
You can buy the Levoit LV600S Humidifier from Amazon for around $97.
A warm bucket hat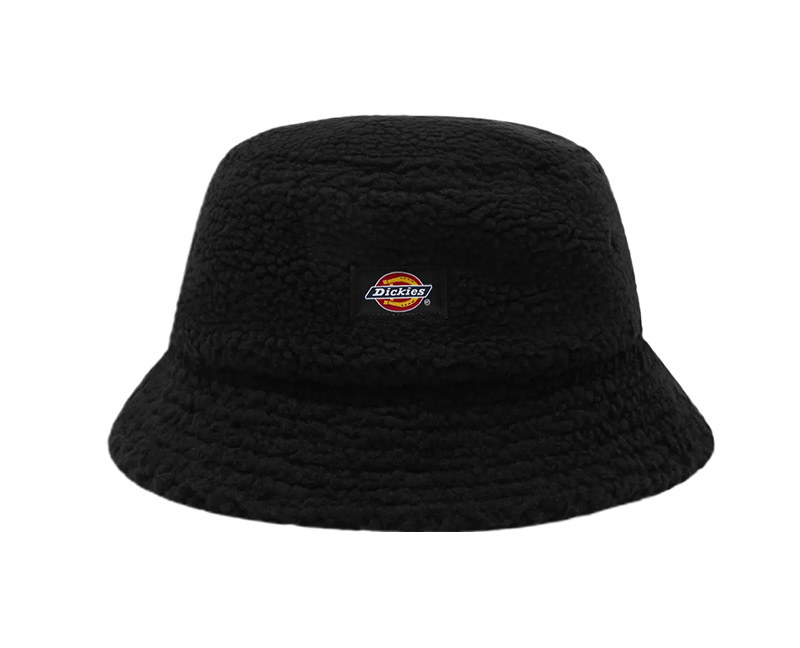 I love a good, simple beanie, but sometimes they just don't mesh with the vibe, ya know? Every winter, I struggle on the rare occasion that I'm going for a more trendy or going-out look but still want to keep my head and ears warm, and I know my good old Carhartt just won't be a fit.
Personally, the solution I landed on is a warm but not over-the-top bucket hat. I am admittedly a bucket hat girly and wear them often in the summer, but the ones I have don't do much for warmth. I don't think I could pull off those super fluffy, kind of cool but also outrageous winter bucket hats, so I set out to find a middle ground.
After some web scouring, this fleece option from Dickies called to me the most. I think it's cute, makes a bit of a statement without being too much, and I trust fleece to be warm and cozy yet not at all itchy (an issue I face with most winter hats).
You can buy the Dickies Red Chute Fleece Bucket Hat from End Clothing for around $45.
Osea skincare
Usually, if I really like a skincare product, I'll eventually be able to rationalize buying it regardless of cost (as long as that cost is under $100 — I'm looking at you, True Botanicals Pure Radiance Oil, my white whale). For some reason, despite years of using my sister-in-law's Osea products whenever we're in the same house, I've yet to purchase any for myself.
The one I can't stop thinking about since my skin has started its winter flaking is the undaria algae body oil. You can use it while your skin is still damp after a shower, so you never have to experience that dry, crackly feeling between drying and lotioning. I also strangely love the fresh tea tree scent of the blemish balm, and although I haven't used it regularly enough to know if it works, I love an acne product that isn't harsh or drying.
Safe to say I would be thrilled to unwrap either of these products, or really anything from Osea.
You can buy the undaria algae body oil from Osea for around $78.
You can buy the blemish balm from Osea for around $48.
Outdoor Voices apparel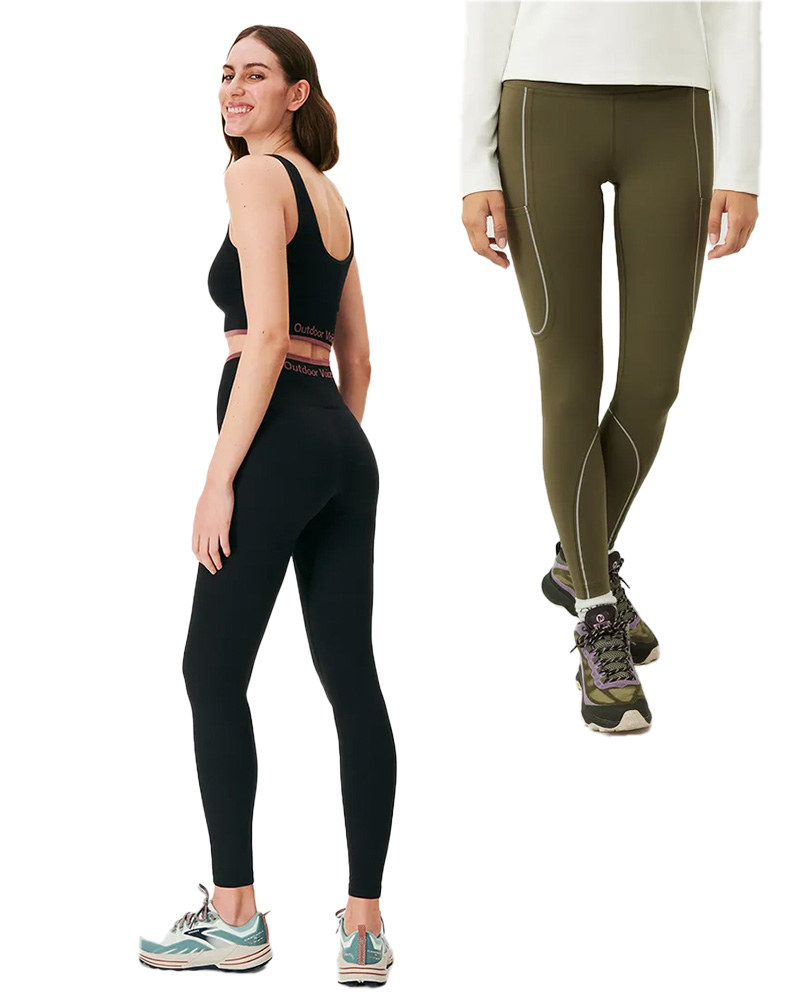 I have purchased many items from Outdoor Voices over the years. Some I've loved (the original MegaFleece when it came in an oatmeal color, the softest-ever CloudKnit sweatpants, the Double Time bra in two colors) and others that I wasn't excited about (early iterations of the TechSweat legging and Venus crop top that weren't the most comfortable and wore out quickly).
Even though I haven't been excited about everything the company makes, I've always been into the vibe of the brand and think it's worth it to try out new or updated products. These FrostKnit leggings in particular seem like the perfect pants for cold-weather runs or hikes, and I trust OV to do outdoorsy apparel well. Plus, this seamless set is very much my workout style of choice.
You can buy the FrostKnit leggings from Outdoor Voices for around $118.
You can buy the SeamlessRib leggings from Outdoor Voices for around $78.
You can buy the SeamlessRib longline bra from Outdoor Voices for around $48.
Reading lamp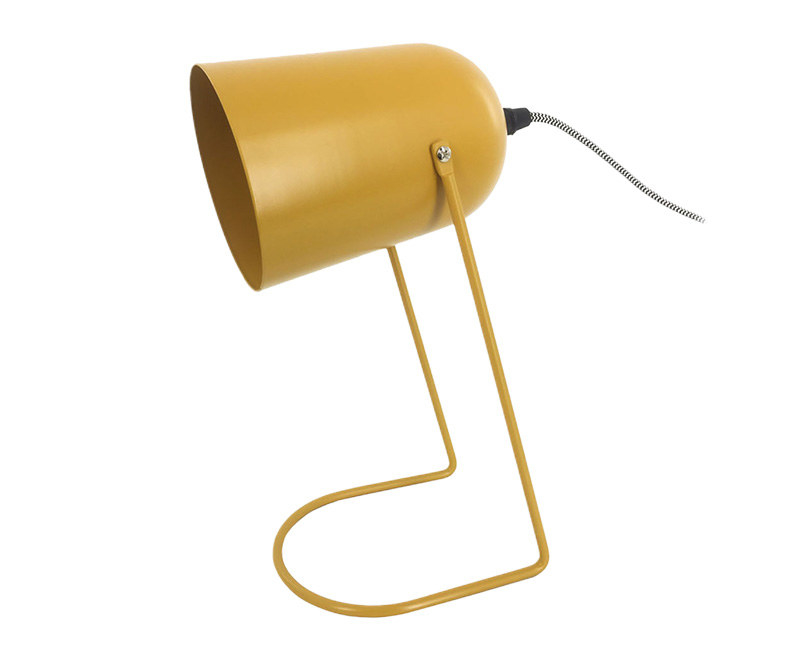 Last but not least, a reading lamp. While it may seem like a boring gift, the one on my bedside table broke months ago, and it's been quite annoying not having one. My whole bedtime winddown routine gets messed up if I have to stand up to turn off the main light. I need a new lamp.
The one I'm replacing is this cute little Ikea mushroom lamp, and even though I still have one of those on my other bedside table, I'm feeling more eclectic and want a totally different lamp on this table. I previously mentioned my newfound obsession with the Smallable website, so of course I went there to pick which reading lamp I'd add to the list.
I was tempted by some that cost more than I was comfortable with, like this cool, modern Hay table lamp, but ultimately I decided to request this one by Present Time due to the unique base design (my bedside table is quite small and it'll allow me to keep more surface area open). Plus, I like the look of it.
You can buy this Enchant Iron Table Lamp from Smallable for around $36.