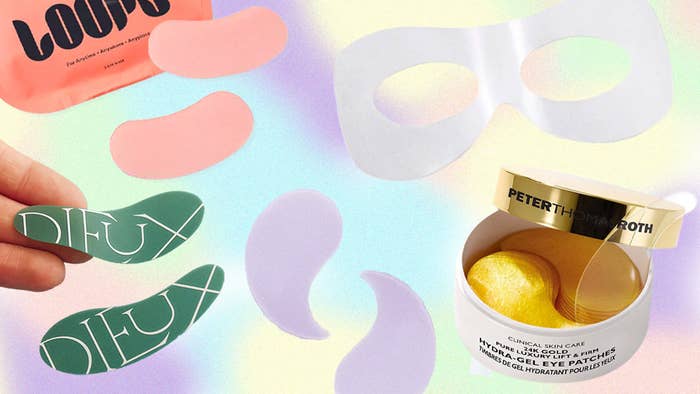 BuzzFeed may collect a share of sales or other compensation from the links on this page if you decide to shop from them. All products were independently selected by our editors, and the prices were accurate and items in stock at the time of publication.
At this point, you've probably seen your favorite influencer preaching about self-care or getting their makeup done with some crescent-shaped patches under their eyes. Maybe they were gold or sparkly or iridescent. You were intrigued. What do those do? you wondered, but ultimately didn't care because they looked luxurious and you wanted some.
My first experience with these little under-eye patches was years ago when a fellow bridesmaid tossed me a pair while we were preparing for a wedding. We were tired, and she said they'd make me look less so. I remember the slimy patches sliding down my face until I was annoyed enough to take them off, negating any potential results.
But here we are in 2023 with a million different under-eye patches on the market promising to hydrate, tighten, lift, and soothe that sensitive bit of skin (while also staying in place). With the plethora of skincare options out there, many of which are not cheap, you want to know that what you're buying has a purpose beyond showing off your self-care practices on social media.
Do under-eye patches work?
"Patches are nice because they add an occlusive characteristic," said Dr. Rachel Nazarian, a board-certified dermatologist in New York City. An occlusive ingredient in skincare creates a protective barrier to essentially help seal in the good stuff and keep out the bad.
She explained that while most of these patches have the same ingredients as her recommended eye creams, the thicker occlusive material of patches allows those ingredients to penetrate deeper into the skin and therefore have a more substantial effect.
When it comes to active ingredients, you want to look for substances that are known to be safe on most skin, like hyaluronic acid, niacinamide, and peptides, Nazarian said. Those will help in plumping and hydrating the area. For depuffing and improving pigment, she recommends looking for caffeine and licorice root extract.
"Start with the basics," she said. "I think the [eye patches] that address anti-aging or the ones that are more collagen-stimulating tend to have a higher irritant potential. If you have sensitive skin, I would test them out someplace else before you apply them under your eyes. If you feel tingling or stinging after applying one, just abort. It's not even worth it."
However, there are some ingredients with higher potential for irritation whose benefit can be worth the risk, she said, like retinol. It's still best to test those products on less delicate skin first and work your way up to regular use on the eye area.
How to use under-eye patches
Although Nazarian believes in the potential benefits of under-eye patches, the downside is that most people don't wear them long enough to see results.
"If you're going to apply it and then take it off like two minutes later, I would say you're probably missing the point," she said. Instead of just throwing them on while you do your makeup, she suggests finding some that you can wear overnight or at least for several hours for the greatest efficacy. Otherwise, the penetration likely won't go beyond your everyday eye cream.
Another important piece of advice from Nazarian is to understand the maximum potential of these products.
"You will not be disappointed by an eye patch if you manage your expectations as to what they can do," she said. "They're not going to fix the hollows under your eyes. You're not going to get rid of that contour issue. But if you're trying to manage wrinkles, if you're trying to manage puffiness, if you're trying to manage even pigment, I think they're phenomenal."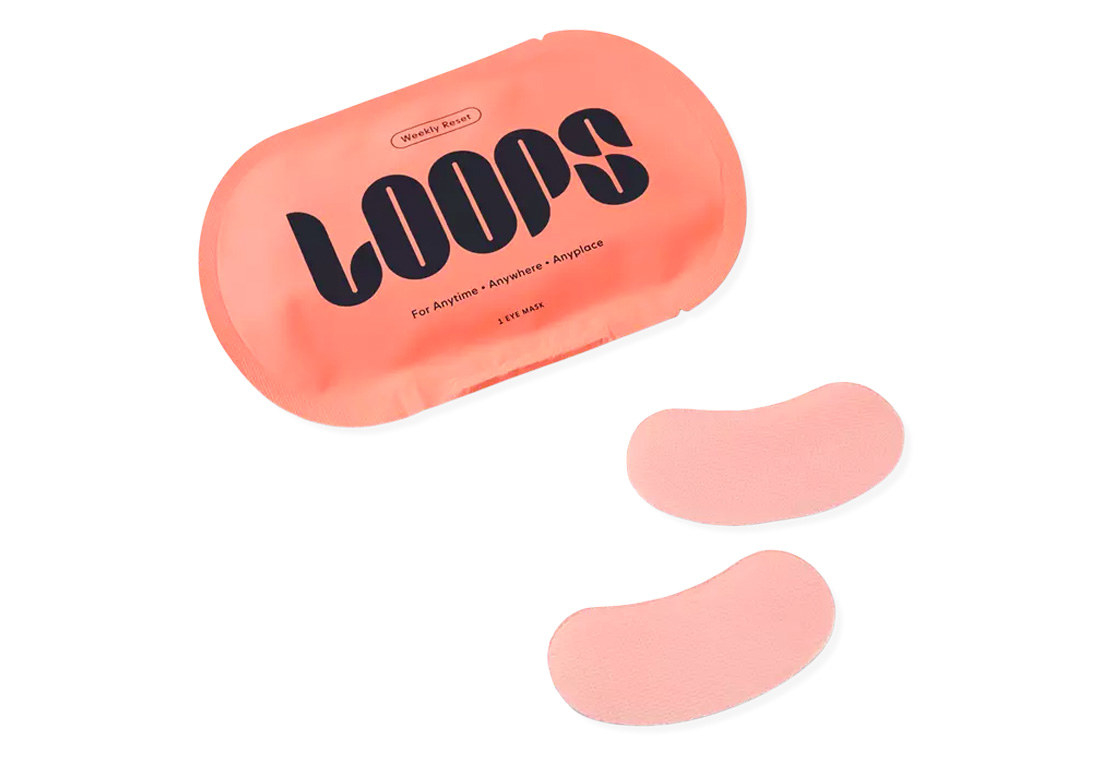 Nazarian is a big fan of Loops and has been recommending the brand to her clients for a while now. She was confused about why their eye masks don't seem to be used as much, and I found the answer: They're sold out almost everywhere. However, you can find individual pairs for sale from Ulta or a single set included in bundles of the brand's many face mask offerings.
These hydrogel eye masks contain retinol and niacinamide to help plump and reduce fine lines, along with tons of hydrating ingredients for brightening and nourishing the area. Be careful with the retinol, as Nazarian advised (test on less sensitive skin first, start by using once per week before more regular use to allow your skin to adjust, and make sure to wear sunscreen any time you're outside), although most customers gave these rave reviews.
Promising review: "They are so amazing and refreshing. I have major under eye dark circles and these brighten them. I would recommend highly and you can use them at least 3x." —Liz via Ulta
You can buy one set of Loops Weekly Reset Rejuvenating Eye Masks from Ulta for around $5, or get a pair in the Starter Pack bundle from Revolve for around $30.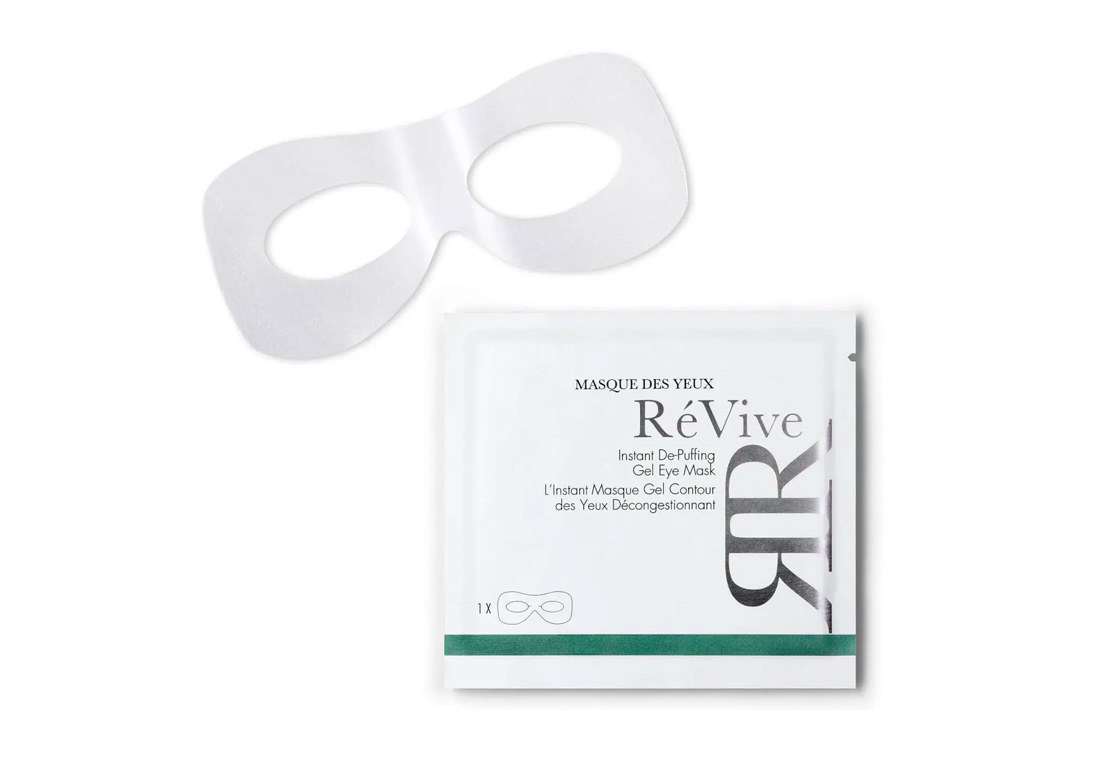 The other product that Nazarian recommended by name is a depuffing eye mask from RéVive that contains hyaluronic acid and niacinamide. Other key ingredients are peptides for skin renewal, increased firmness, and elasticity.
This one looks less like the typical under-eye patch and more like a masquerade mask that wraps fully around your eyes, for more thorough treatment of all that delicate surrounding skin. It promises to depuff and revitalize the full eye area in just 15 minutes, though Nazarian suggests wearing these products for longer for the full effect.
Promising review: "I have ordered 3 of these new eye masks and just love how my eye area feels after 15 minutes. The mask applies easily and soothes as well as depuffs the eye area. I will be adding this to my weekly deep moisturizing regiment." —Ilene W. via RéVive
You can buy a RéVive Instant De-Puffing Gel Eye Mask from Dermstore for around $28.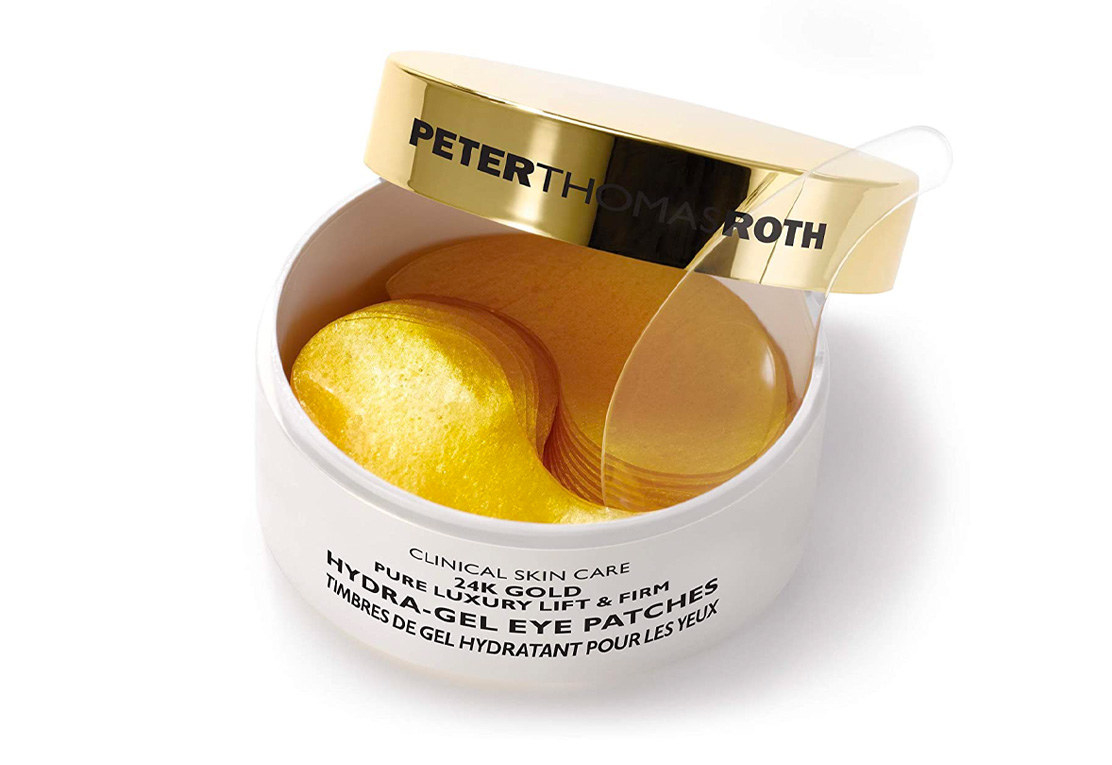 If you've been seeing lots of videos and images on social media featuring gold under-eye patches, it's because these Peter Thomas Roth gems have become the ones to buy. Yes, the gold makes them look luxurious and fabulous, but it also serves a purpose: It's meant to help lift and firm the under-eye area for a more radiant and youthful appearance.
Along with the obvious colloidal gold ingredient, these patches contain hydrolyzed collagen, hyaluronic acid, and caffeine, all of which aid in reducing puffiness, fine lines, and crow's feet. The instant cooling effect and gentle lavender scent help soothe and calm the skin even further.
The tub comes with 60 individual masks, or 30 sets for 30 uses, plus a little spatula to help remove each one for application. Some reviewers noted difficulty in getting the patches to sit properly under their eyes, but once they were in place, they delivered.
Promising review: "Where have these been my whole life! Helps puffiness and makes the skin look smooth and hydrated." —RGard
You can buy Peter Thomas Roth Pure Luxury Lift & Firm Hydrogel Patches from Amazon for around $75.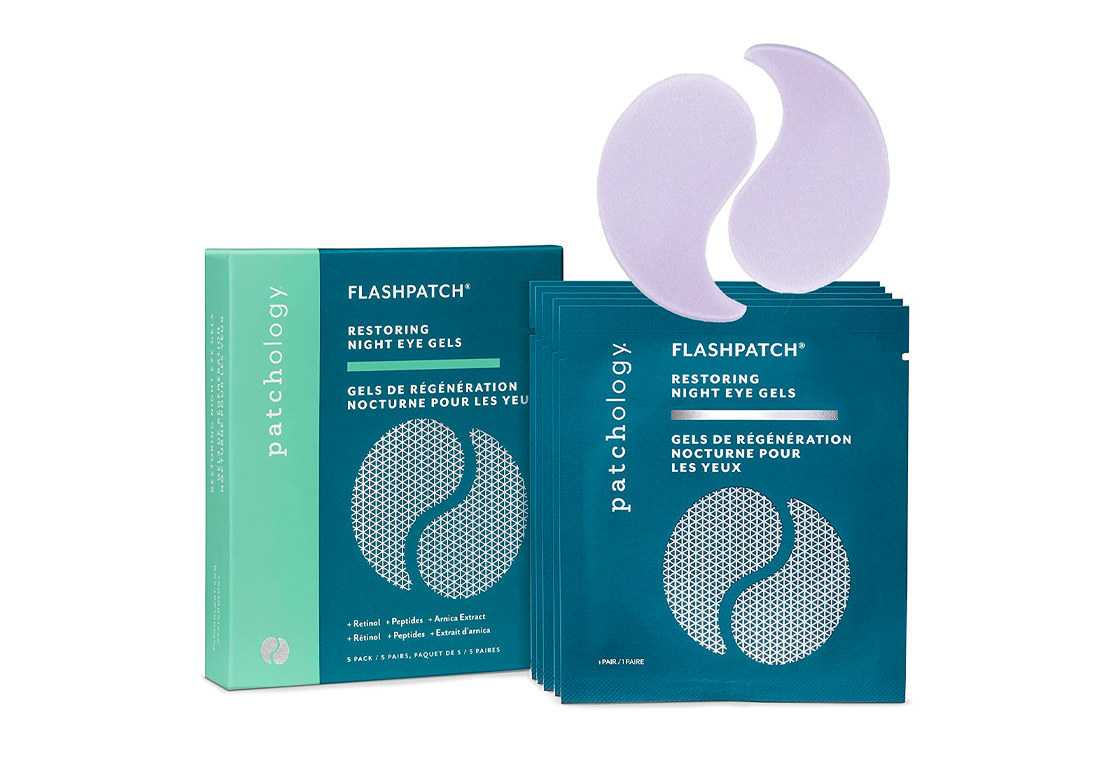 Of course, I had to include something glittery for those who are looking to show them off. These Patchology glitter eye gels get rave reviews for more than just their fun appearance. They say you'll see results in just five minutes, though Nazarian suggests wearing them for much longer (and it's safe to do so).
Patchology promises brighter and smoother skin right away, and eventually a reduction in dark circles, puffiness, and fine lines. The primary active ingredients are peptides and retinol, so it may be a good idea to test for skin safety before use.
Promising review: "After an exhausting day and planning on going out in the evening I tried these. I left them on for an hour while I took a short nap. I was amazed at how well refreshed and plump the area around my eyes were. Love these. Will be my go to in the future." —D. Irwin
You can buy Patchology Restoring Night Glitter Eye Gels from Amazon for around $20.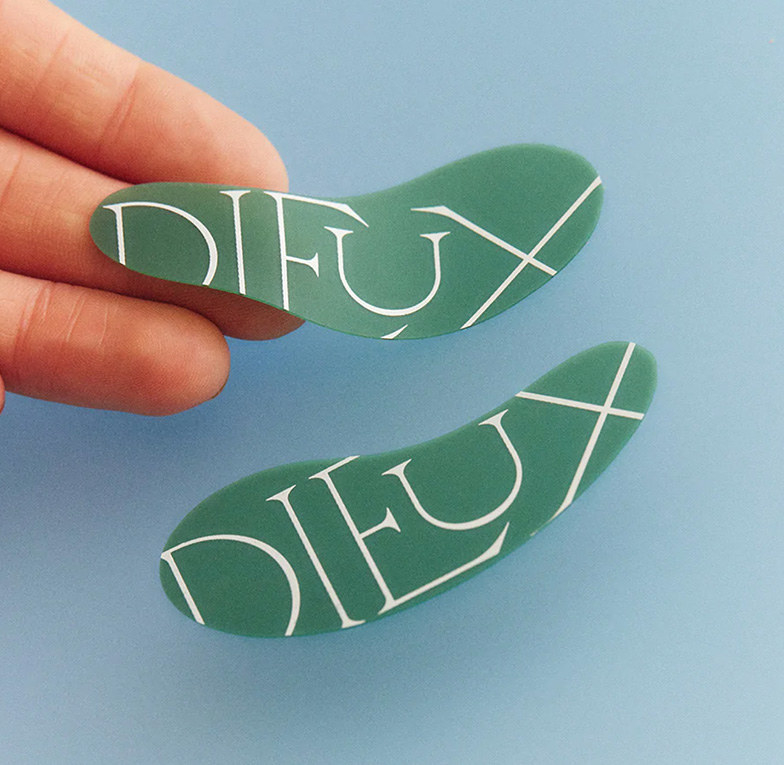 This product is a bit different from the others on this list in that the sole purpose is to act as an occlusive, made from 100% non-porous silicone to lock in and maximize the effects of your existing eye cream. Plus, the patches are reusable for up to a year.
My favorite part about this mask is that you can use it as much as you want with whatever eye creams you want (or already have). One set of thin, lightweight silicone patches will help improve the absorption of your retinol eye serum one night, and your hydrating hyaluronic acid eye cream the next. They're versatile and more sustainable than your average under-eye patches.
Promising review: "I've used these so many times since purchasing them with a few different products and I have no trouble with them staying on. In fact I like them way better than disposable eye masks because these don't pull on your skin AT ALL. They just sit in place and slip right off when you're done. I would give 10 stars if I could." —Mallory M. via Dieux Skin
You can buy the Forever Eye Mask from Dieux Skin for around $25.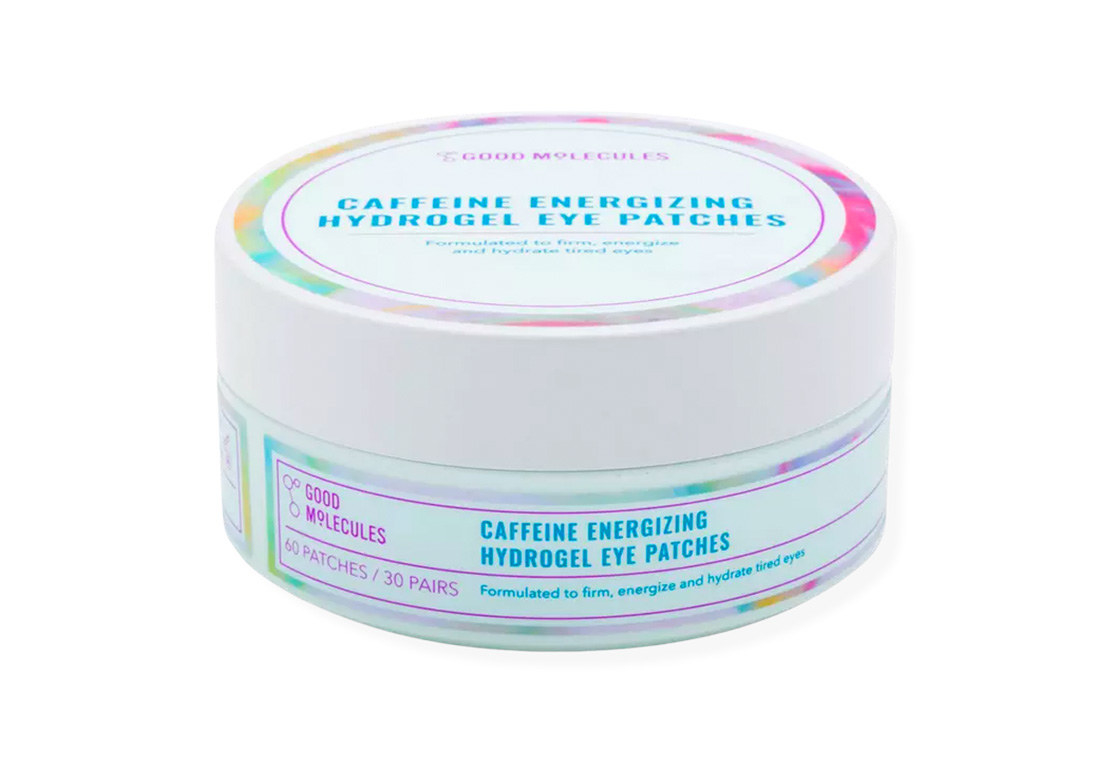 These energizing hydrogel eye patches from Good Molecules have many of the ingredients Nazarian recommended — caffeine, licorice extract, peptides, and niacinamide. Their goal is to brighten, hydrate, reduce puffiness, plump fine lines, and firm up the delicate eye contour skin. They are a more affordable option than many of the others, with 30 sets of eye patches for under $20, plus the brand is vegan and uses sustainable packaging.
The biggest negative that reviewers mention is that they leave a lot of product residue behind, which is actually kind of a good thing since you can let the remaining product continue to absorb into your skin. Just keep in mind that if you're planning on going out or putting on makeup after wearing these, you may have to rinse your face first.

Promising review: "Loved this patches! They leave so much hydration under the eye and I do feel a huge difference once I take them off. They don't look as sunken in and as dark." —Milady via Ulta
You can buy Good Molecules Caffeine Energizing Hydrogel Eye Patches from Ulta for around $18.