BuzzFeed may collect a share of sales or other compensation from Things We Love links if you decide to shop from them. Some items were already owned by our staffers, and others were sent to us for review, but nothing made the cut unless it was actually loved. We hope you love them too. Also, all prices were accurate and items in stock at the time of publication.
I know, I know, sex toys may seem like a weird thing to give as a gift. But if you think about it, giving the gift of sexual exploration (and potentially satisfaction) is really quite thoughtful and kind. Whether you give that gift to yourself or another, it will likely be much appreciated.
To offer the most tried-and-true recommendations, we had some BuzzFeed News staffers anonymously submit reviews of sex toys they were loving, or try out some new ones and tell us what they really liked. They went into as much detail as they were comfortable with, and I think you'll find their feedback plenty helpful in figuring out what might work best for you.
Maybe you're looking to maximize your own pleasure heading into the new year, or you want to get your partner a little something that you both can enjoy. Either way, this list has all sorts of fun options from couples toys to solo play to products that work for both because who doesn't love versatility?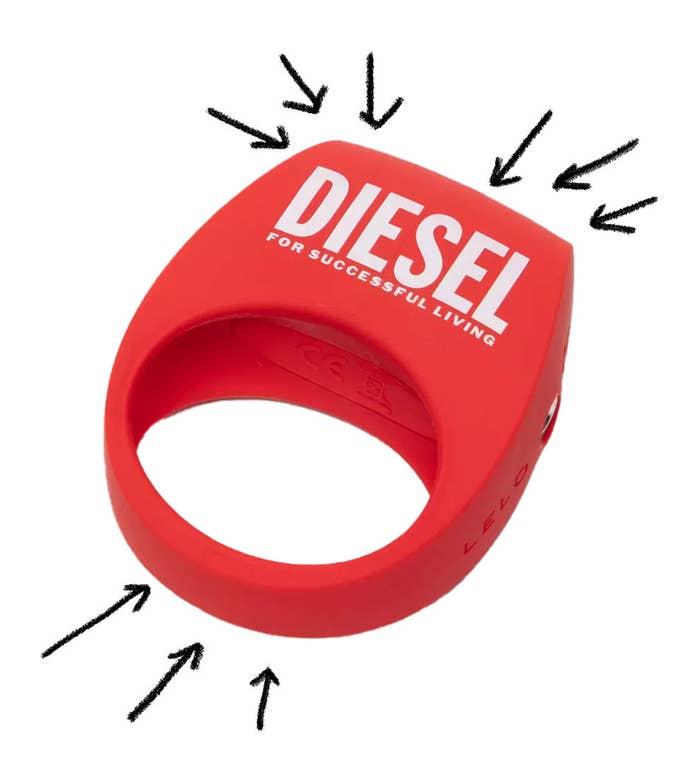 For years my partner and I have tried various vibrating toys, and none of them...vibed for her. That changed with the Lelo x Diesel Tor 2, a vibrating cock ring. It's bigger and more durable than the $20 ones you can pick up in the aisles of Target (and at a retail price of $150, it better be). Its size means no weedy little motor here, and with multiple speed and pattern settings, you're likely to find something to suit your mood. While it's designed to be worn to make direct contact with the clitoris, it has enough oomph for the vibrations to travel the length of the shaft and be felt internally, and that's what finally worked for my partner. The interior circumference of the silicon ring is about 4 inches — anyone who is significantly smaller or larger will likely find it won't stay in place or will feel too tight, and reviews on Lelo's product page seem to confirm this. —anonymous man
You can buy the Lelo x Diesel Tor 2 Vibrating Ring from Lelo for around $150 ($112 with Black Friday sale).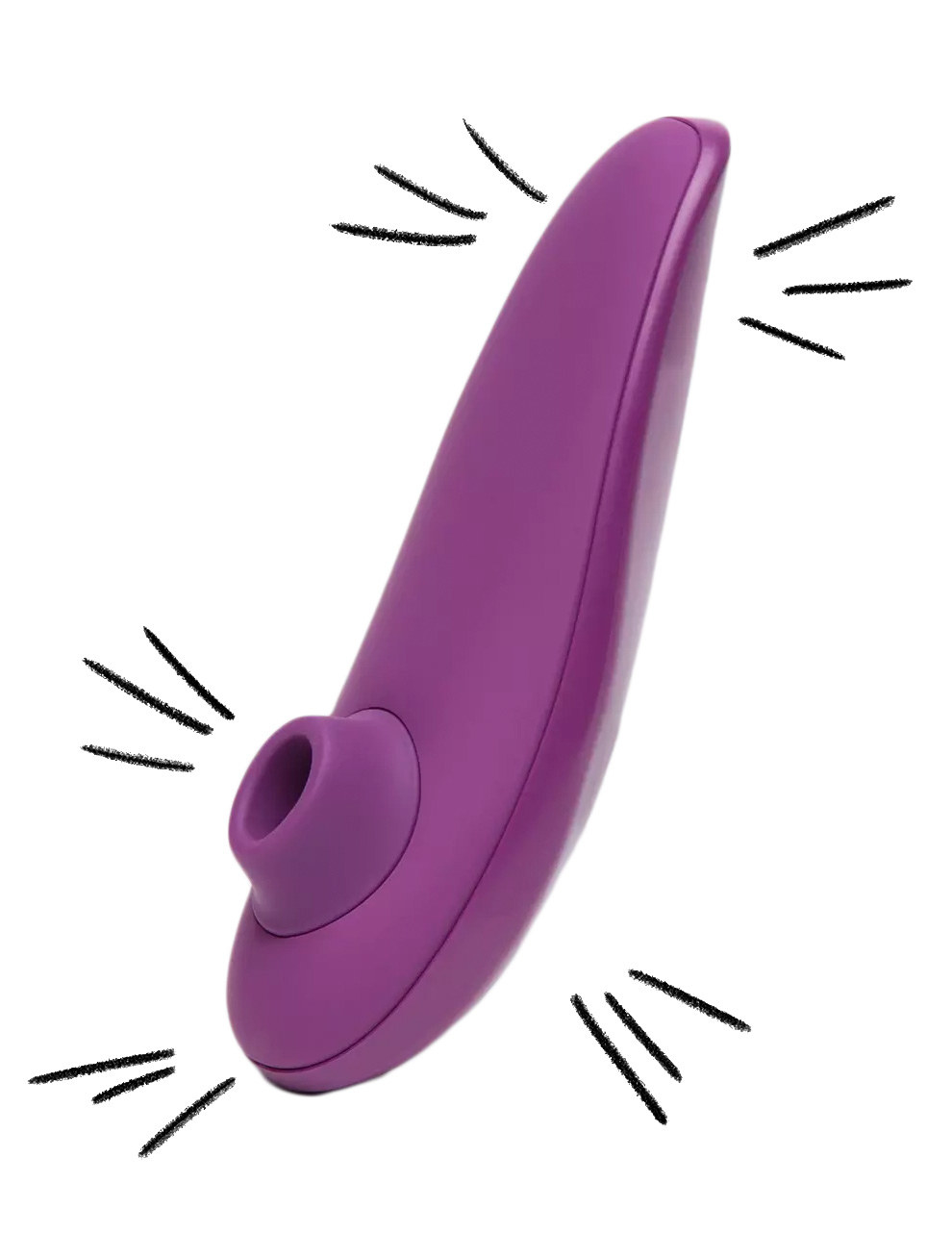 I'd been curious about suction vibrators for a while, and after trying the Womanizer, I totally get the hype. Unlike typical vibrators that just, you know, vibrate, the Womanizer is meant to simulate oral sex. It fits directly over your clit and emits soft pulses that actually felt surprisingly like having a partner go down on me. It took a couple tries to get used to the unique sensation, but now I would say my orgasms with it tend to feel deeper and more pleasurable than with a standard vibrator. I would especially recommend this for anyone who tends to like their vibrators on a low intensity level; the Womanizer has 10 levels, and the lowest one is extremely gentle, which you may want to start out with. A particularly clever feature is the "afterflow" function, which lets you drop the intensity back down to one with a quick press of the power button so you don't get overstimulated post-orgasm. They even give you two different-sized suction heads so you can make sure yours fits your body just right, and the heads easily remove for cleaning. —anonymous woman
You can buy the Womanizer Classic from Lovehoney for around $90.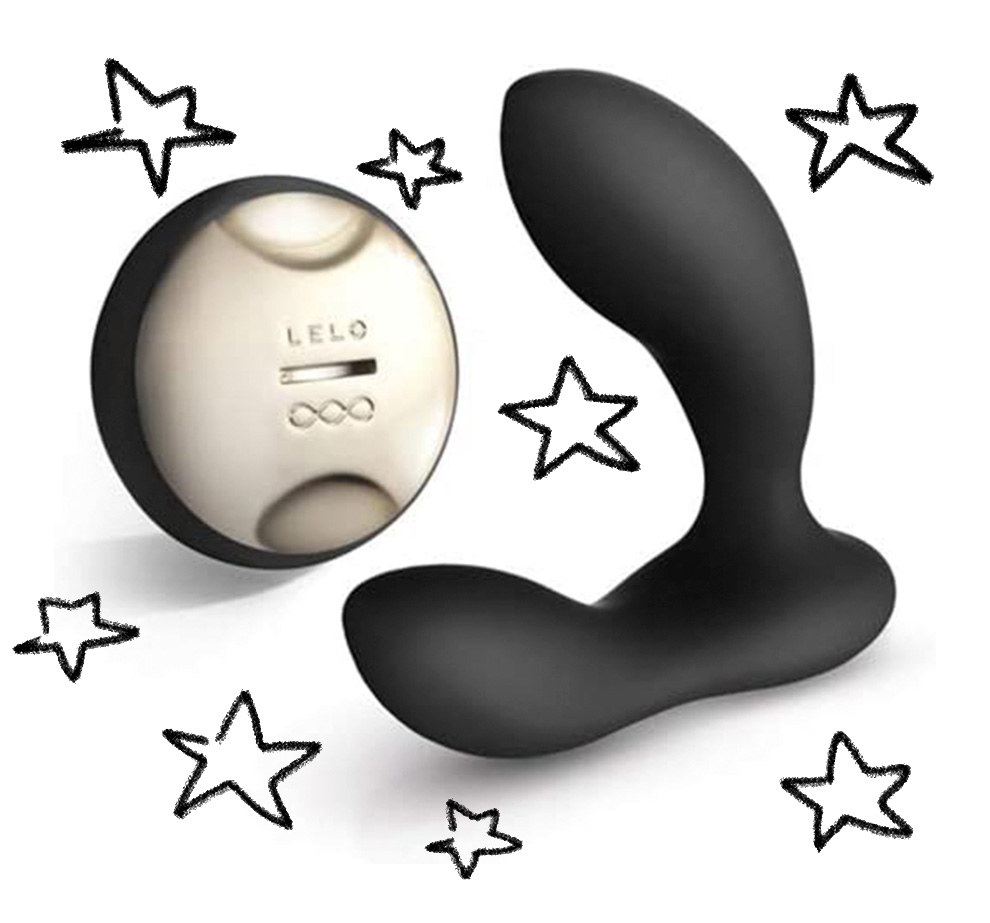 A novel remote control makes Lelo's Hugo prostate massager fun for both solo or couples play, and an oh-my-god-what-is-happening motor means things could be over too fast if you're not paying attention. Insertion is easy thanks to the smooth silicone material, and its bulge keeps it in place. You don't have to use it with the remote (and when I was using it by myself, I didn't), but the remote, which itself vibrates, adds some fun options. In one mode, the intensity of the prostate massager increases as you rotate it, perfect for bringing your partner closer to, or farther away from, an orgasm. The second mode causes the vibrator to pulse whenever the remote is shaken. I haven't quite found the best use for this second mode yet, but hey, if you're not exploring with your sex toys, why are you even getting them? —anonymous man
You can buy the Lelo Hugo Prostate Massager from Lelo for around $219 ($175 with Black Friday sale).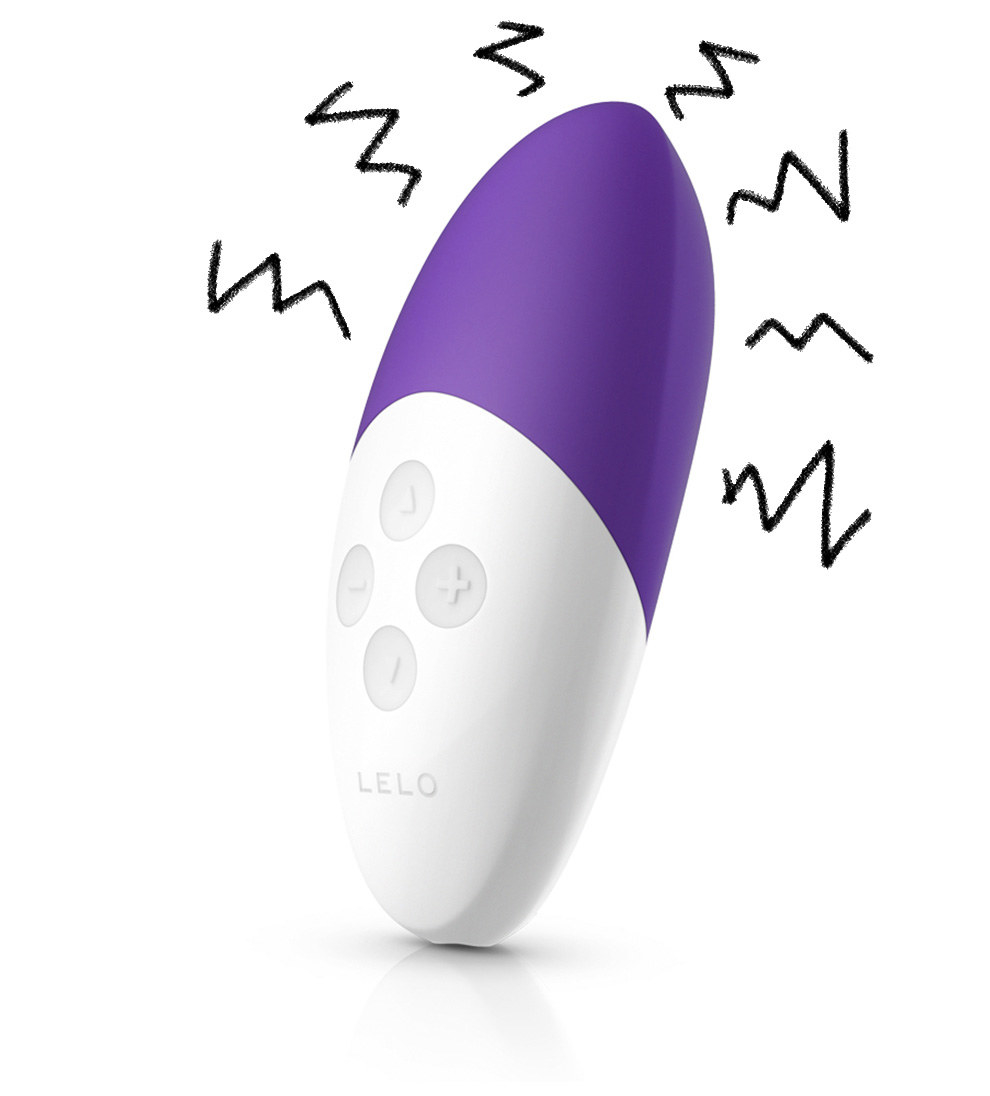 I love the Lelo Siri 2 clit vibrator so much I've talked multiple friends into buying one of their own. This small egg-shaped silicone vibrator comes in two colors and has eight settings. According to the Lelo website, the settings are inspired by music or can be programmed to pulse along with a beat. I have no idea what songs the Siri 2 has been set to and you probably won't spend much time trying to figure it out. Instead, you'll be transported into pure pleasure within moments. It's actually kind of remarkable what this small machine is capable of doing. It's one of the most powerful sex toys I've ever used and perfectly suited for a person with a clitoris who is on the go. All you need is a little lube and a few minutes. The design is fantastic — small enough to fit in the palm of your hand — and easy to clean. Use it alone for a mind-blowing orgasm every time! Use it with a partner for even better sex! It's perfectly designed to be used during phone sex — nothing cumbersome here, and it's really quiet. And while it's on the pricey side at $159, it's completely worth it. I love it so much that when I accidentally put it in the washing machine (it actually survived through a couple washes before breaking), I immediately bought it again and then again. —anonymous woman
You can buy the Siri 2 Vibrator from Lelo for around $159.
While the Dip is a basic vibrator, it's surprisingly versatile. The all-over silicone design makes it easy to use and the settings are simple. Just keep pressing the button to increase the vibration to whatever you can handle. The sleek design is the antithesis of the unwieldy rabbit vibrator that Sex and the City made famous and is also a whole lot less fussy. If you've ever been intimidated by buying your first vibrator, this well-designed one is for you. The tip has both a ridge and a smooth side to be used for clitoral stimulation — and as the name implies, easily dipped into you. Because it's curved, you can also use it for G-spot stimulation. It is quite slim and not very long, which makes it easy to handle but maybe not the best bet for size queens! Still, this powerful toy does everything a good vibrator ought to, and you can pack it in your luggage pretty discreetly. It even has directions on how to make sure it doesn't turn on in your suitcase. Now that's a thoughtful design. —anonymous woman
You can buy the Dip Vibrator from Dame for around $49.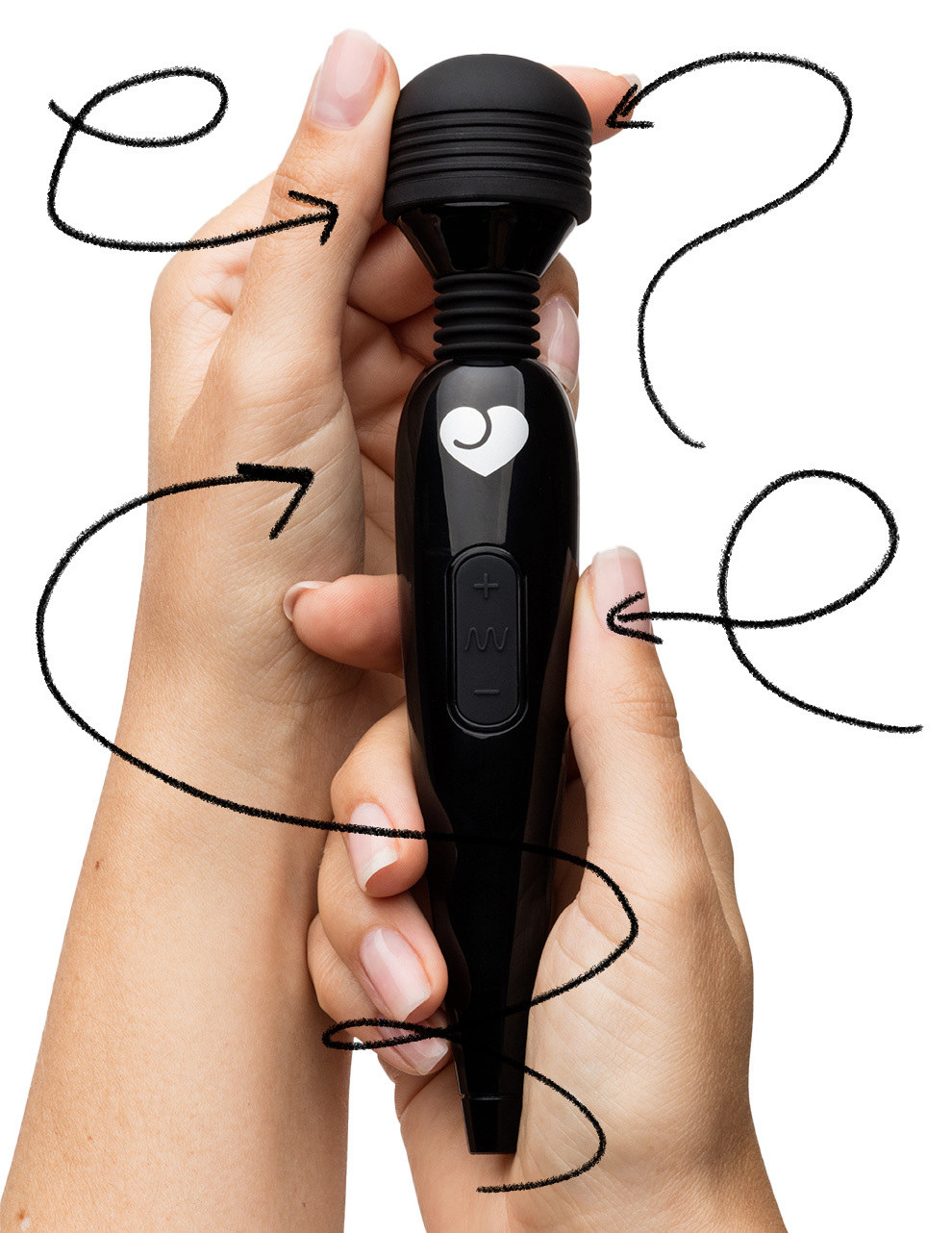 The USB mini wand by Lovehoney is obviously paying homage to the infamous Magic Wand, a device usually fighting with the Rabbit for the title of the most famous vibrator of all time. The mini wand has a few specific advantages over that classic, particularly its size (nice and handheld), its potency (powerful but not loud), and the seven different "patterns" offered at 10 speeds (a mix from gentle flutter to buzz-your-clit-off). The best way I can think to describe the patterns is simply bzzzzzzzzzzzzz bz bz bz bzzzzzzzzzzzzz bz bz bz, or maybe you prefer bzzz bzzz bzzz bzzz or perhaps you're a bzzzz bzzz bzz bz bz bz type. Regardless of your fave, this vibe definitely lives up to its "mini but mighty" tagline. —anonymous woman
You can buy the Deluxe Rechargeable Mini Massage Wand from Lovehoney for around $35.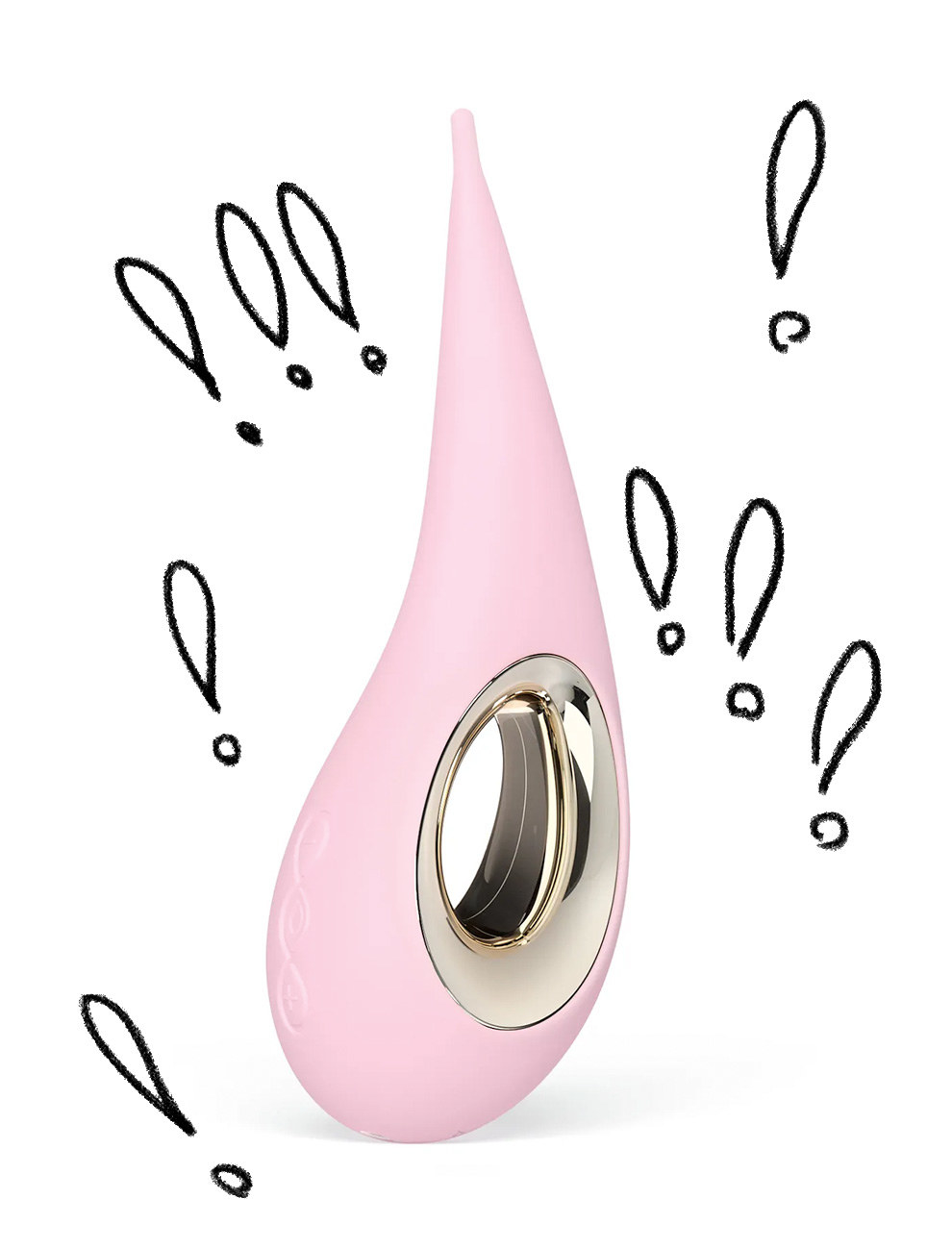 The Lelo Dot doesn't look like a beginner-level vibrator. It looks like a hummingbird's head, with a curved handle and long tip that narrows to its namesake, a dot. And it doesn't have the wider surface that most toys do, so it might take some getting used to. Also, it costs $179, which is not a starter price. But it's a great option for users who are more sensitive and don't like more intense or rumbly toys. It also would be a great option for people who like to use toys with partners, because it's thin and unobtrusive.
The vibration is concentrated in the small tip allowing for different sensations from different angles. (People who like their sex toys straightforward and powerful, with a broader area of stimulation, might not like this.) It's also possible to use the long side of the toy, not only on the clitoris but anywhere that feels good. The small point and long surface allow for control and finesse. The other pro is that, because it has a smaller tip and finer vibration, it's less likely to overstimulate you. (Lelo claims this makes you ready for multiple orgasms, but everyone is different.)
It has three buttons, two that increase or decrease intensity and one that turns it on or off as well as cycles through eight rhythm settings. These include a constant buzz, several pulsing settings, and a couple that feel like waves that rise and fall. Your mileage may vary on these, since preferences are so individual, but there aren't any weird rhythms that take away from the experience. All of this makes for a lot of possible combinations, which is great. For those with nosy neighbors, the Dot is also quite quiet.
Lelo toys are generally super high quality. They come with a 10-year quality guarantee, are waterproof, and have a long charge.
The Lelo Dot is a very tailored toy, probably best for someone who already knows their way around a vibrator. But if you have found other toys too intense in the past or know someone who would enjoy an unusual new toy as a gift, it's perfect. —anonymous woman
You can buy the Lelo Dot from Lelo for around $179.