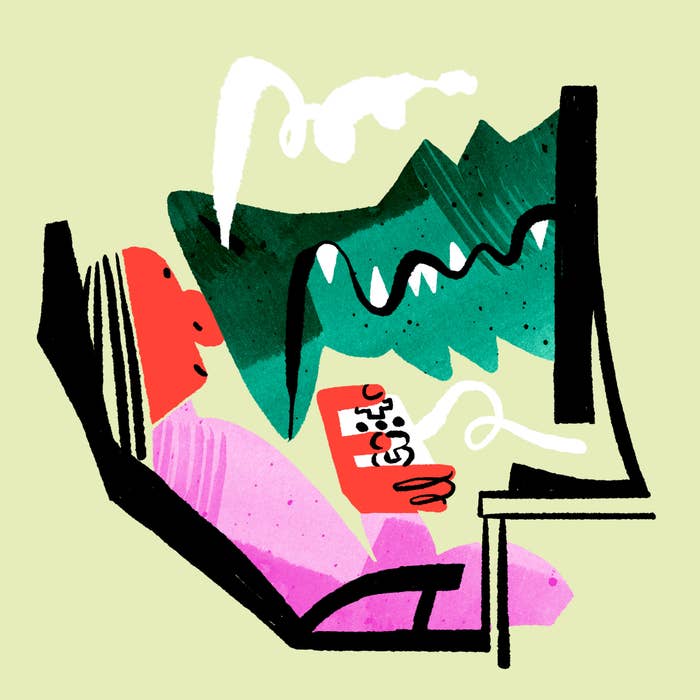 BuzzFeed may collect a share of sales or other compensation from Things We Loved links if you decide to shop from them. Some items were already owned by our staffers, and others were sent to us for review, but nothing made the cut unless it was actually loved. We hope you love them too. Also, all prices were accurate and items in stock at the time of publication.
Gaming boomed during the height of the pandemic, when many of us were stuck at home. (Remember Animal Crossing's popularity?) But even now, when more of us are going out and returning to something approaching "normal," the world is in pretty dire shape, so you'd be excused for still wanting to seek refuge in alternate realities. Which is why we've prepared this handy list of fantastic games and gaming accessories for you and those on your holiday shopping list.
Since my video game knowledge pretty much ends in the Guitar Hero era, I recruited our more savvy BuzzFeed News staffers to tell us what they loved on the gaming front this year.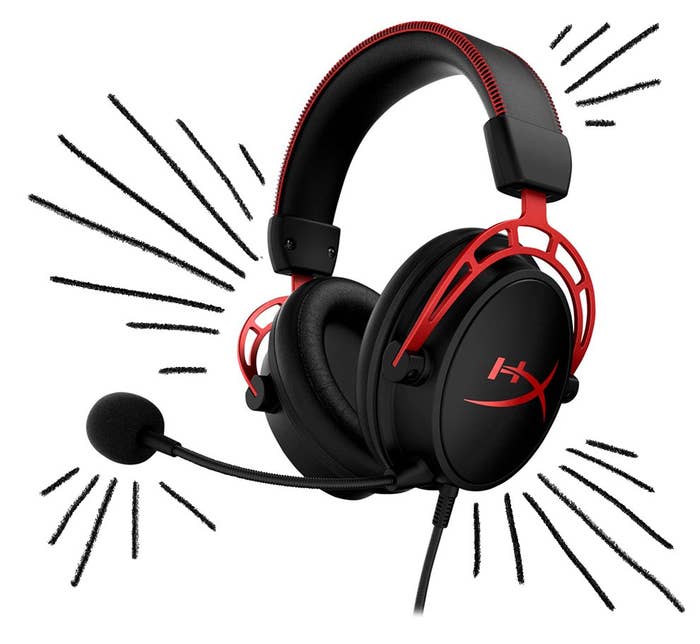 I've gone through at least a dozen gaming headsets over the past 15 years, and the HyperX Cloud Alpha is the one that ticks all the boxes. The headset sounds great. It's comfortable to wear for hours on end. It's durable enough for me to hand it to my toddler and not worry about its fate. And it's got a replaceable cable should something unfortunate happen (like a cat chewing through it — thanks, Barry!). The headset I'm using as I type this has been in daily service for almost two years, and it still looks — and sounds — like new. —Brandon Hardin, Audience Engagement Lead Editor
You can buy the HyperX Cloud Alpha Gaming Headset from Amazon for around $66.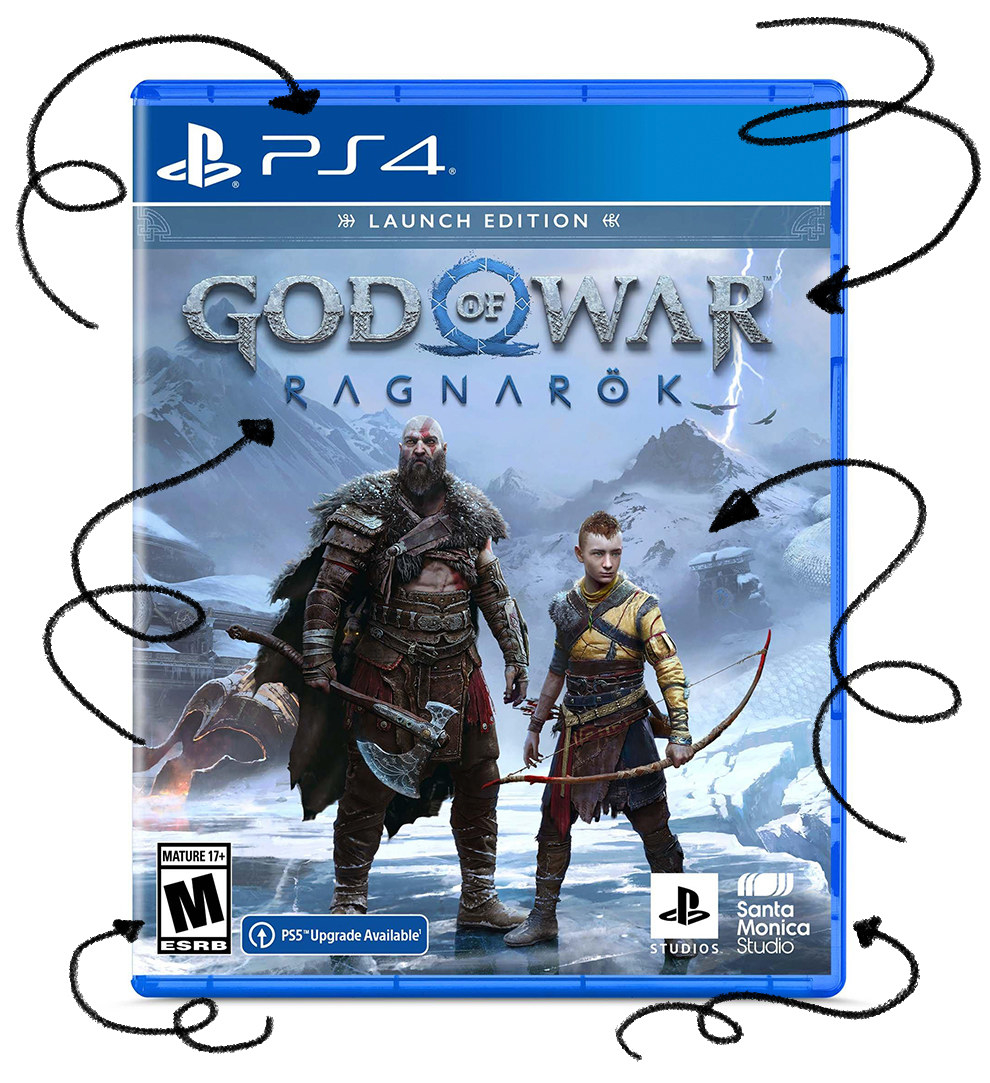 I wrote a full-fledged review of God of War Ragnarök, and weeks later I'm still playing it. That's how much I love it. The hack-and-slash adventure role-playing game, for the PlayStation 4 and PlayStation 5, builds on the world first introduced in 2018's God of War. Combat feels snappy, there's a ton to explore, the graphics are gorgeous, and the story of a father learning how to let his son find his way is one I won't forget. One quick note: While you can go into Ragnarök cold, its 2018 predecessor is a beautiful experience that shouldn't be skipped. —B.H.
You can buy God of War Ragnarök from Amazon for around $59.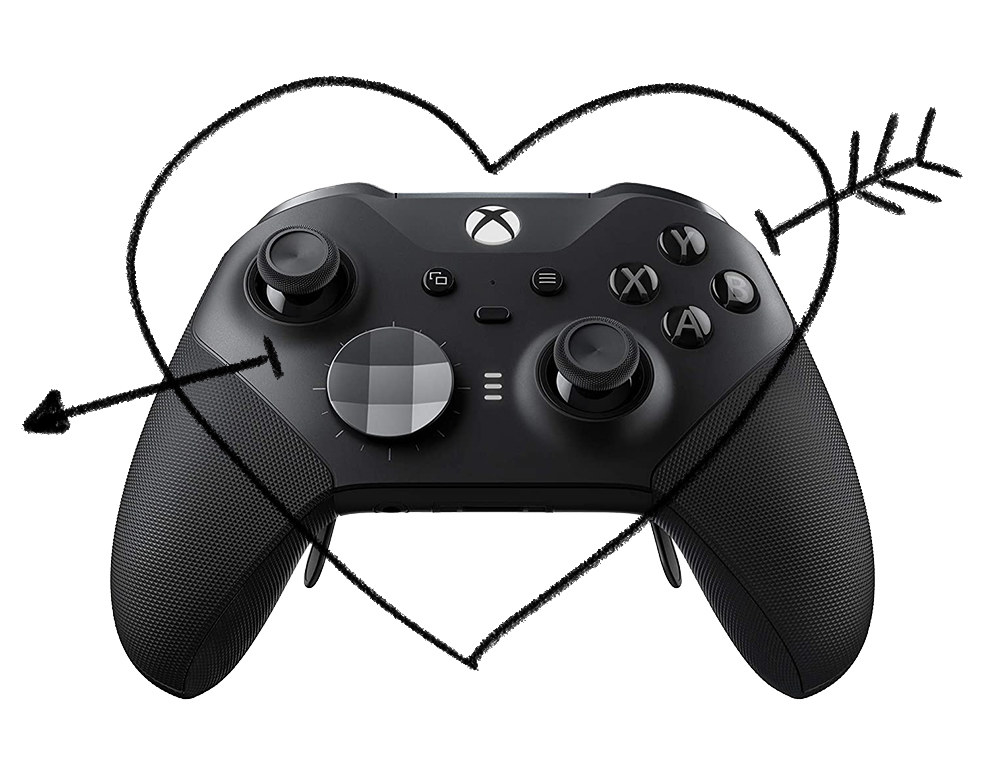 The second generation of Microsoft's Elite Xbox controller is my go-to for gaming both on my Xbox and on my PC. The controller can be charged with a USB-C connection or by simply storing it in its case, which has its own battery. Thumbsticks can be swapped out for different grips, and you can adjust their tension to find the right level of snappiness. Customizable buttons on the back mean your thumbs don't have to leave the control sticks and you don't have to contort your fingers into a claw as often. It's expensive — almost two-thirds the cost of a new Xbox — but the price dips down to about $150 from time to time, and given that you'll use it for thousands of hours, it's a worthwhile investment. —B.H.
You can buy an Xbox Elite Wireless Controller Series 2 from Amazon for around $150.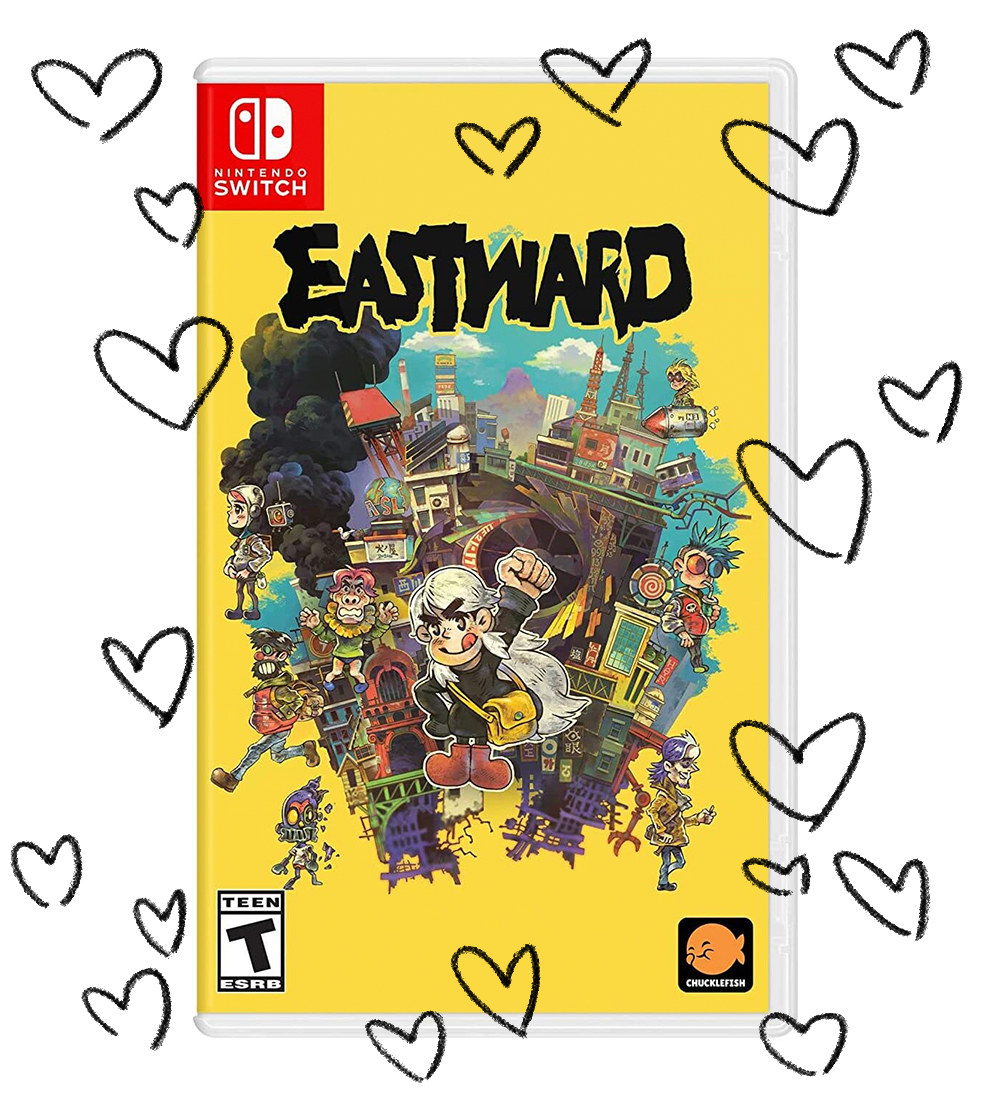 I've been in kind of a gaming slump the last few years. I was tired of doing menial tasks in Animal Crossing: New Horizons or getting angry at players I presumed were teenagers in a Fall Guys lobby. I wanted something with a story to suck me in and give me that sense of wonder I used to have playing games as a kid. Then Eastward entered the chat and completely took me by surprise. The Nintendo Switch game follows John and Sam — a quiet miner and his excitable, mysterious companion — as they fight a destructive "miasma" that has forced many to live underground and travel east to find a better future.
The game (which is also available on Steam) is impressive in terms of aesthetics, story, and combat mechanics. Eastward is influenced by '90s Japanese animation and role-playing games — evident in its charming character designs and gorgeous backdrops — and combines a retro 16-bit pixel style with more modern-looking dynamic lighting. The fighting mechanics are seamless and the puzzles are quite smart — it reminds me of the best parts of a classic Legend of Zelda title.

Eastward is also largescale for an indie game, taking about 30 hours to complete. That's even more impressive when you learn that it was created by Pixpil, a very small team that started development with only three people, according to their dev log.

Eastward is a hard game to describe without spoiling it, but it's well worth it for its lush visuals, charming relationships between characters, and poignant, deeply relevant story. Also, there's a cooking element to the game — you can make different recipes to gain health — that is wholesome fun. —Cody Corrall, Audience Engagement Editor
You can buy Eastward from Amazon for around $25.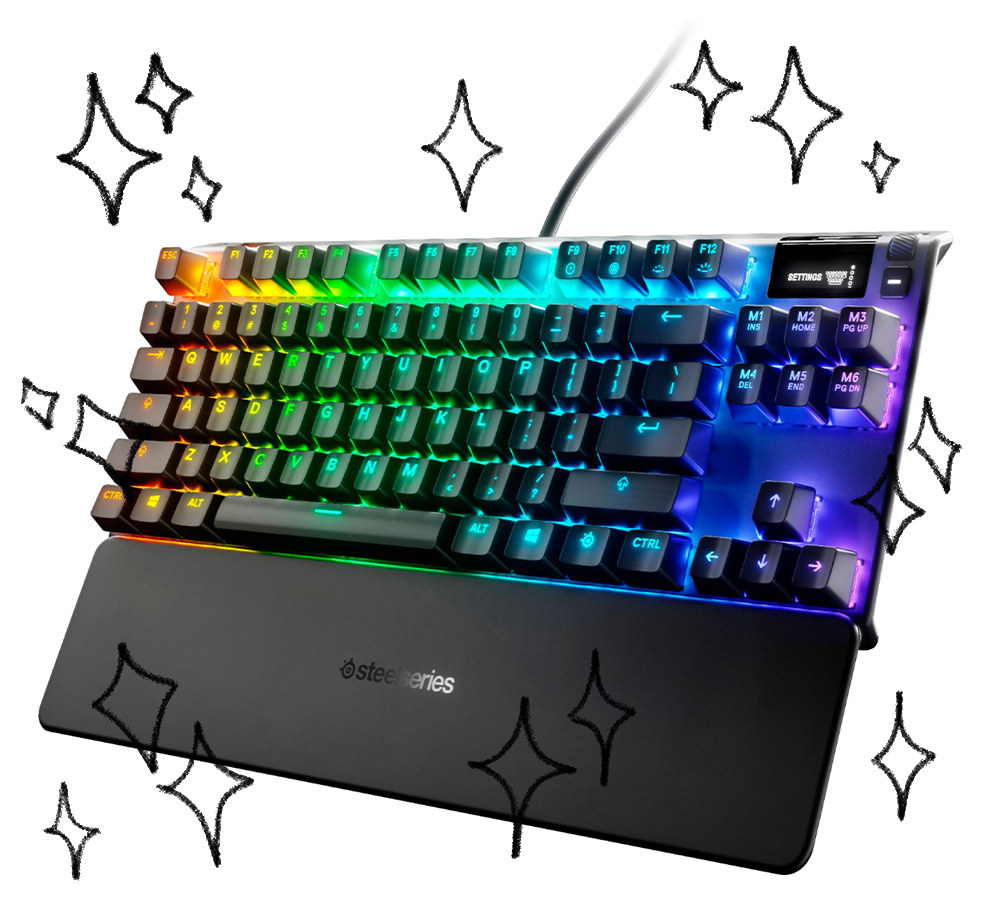 Gaming and typing are often at odds: A hypersensitive keyboard is great for a fast response time in games but tends to lead to typos. You could have a separate keyboard for when you need to type emails, but that's kind of a pain. For several years now, my solution has been the SteelSeries Apex Pro TKL. Using software, you can adjust the depth at which the mechanical keys activate down to the individual key, and you can save those settings to multiple profiles. For fast-twitch gaming, put it on the shallowest activation depth. When it's time to actually do some work, move to a deep-press profile and worry less about mistyping. Customizable RGB lighting lets you turn your keyboard into a dazzling light show (or just see the keys in the dark), and a small OLED display can present things like GIFs or who's speaking on Discord. The keyboard also features a detachable magnetic wrist rest to help keep you comfortable in this work-from-home world. —B.H.
You can buy the SteelSeries Apex Pro TKL from Amazon for around $120.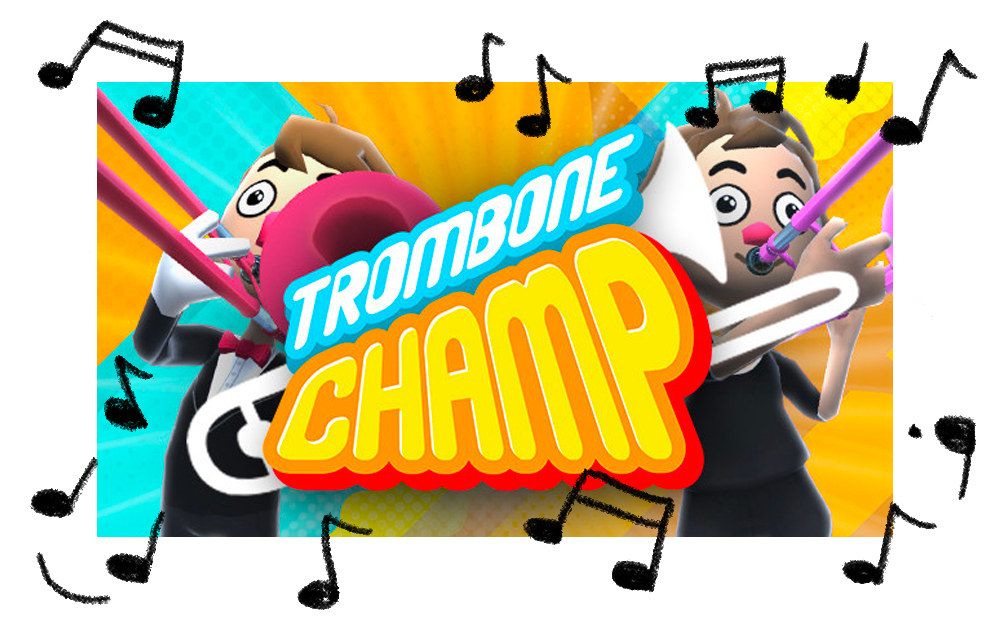 An ode to the beauty of trombones and farts, Trombone Champ is a silly rhythm game (think Guitar Hero) for PCs in which you are the chosen one, here to save music with your trusty trombone by playing songs like "Also Sprach Zarathustra." If you have a tin ear, good news: There's a visual cue to let you know when you're on pitch — though it's even funnier when you're off. (The game leans hard into the more flatulent sounds trombones make.) Playing through songs earns you toots and turds — currencies that let you buy, uh, tromboner cards, which reveal the game's lore and unlock character customizations. If you don't find any of that funny, you're lying, because farts are always funny. —B.H.
You can buy Trombone Champ on Steam for around $15.