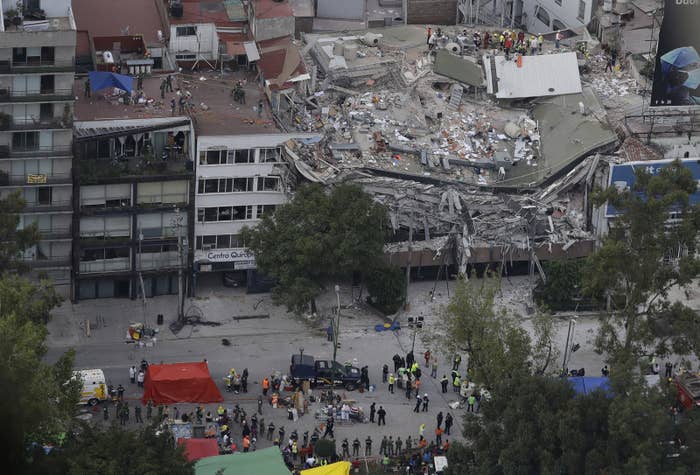 MEXICO CITY — Thousands of people displaced from their homes by Tuesday's devastating earthquake are sleeping in tents, churches, schools, and other official and unofficial shelters throughout Mexico City.

The 7.1 quake collapsed or seriously damaged countless housing complexes across the city, sending survivors scrambling to find shelter and raising the possibility of long-term homelessness for the thousands who have lost their homes.
Three generations of the Nieto family are living out of tents haphazardly erected along the Calzada de las Bombas, a major street in the district of Coyoacán.
Prior to the earthquake, the Nietos lived alongside other families in a two-story home constructed of concrete blocks cemented together with mud. Eustolia Nieto Dolores, grandmother and matriarch of the family, said she had lived there for over 35 years. Now Eustolia, 66, is sleeping on the floor of a nearby church while her family members make do with tents. She told BuzzFeed News that they still don't know if or when they will be able to return to their homes.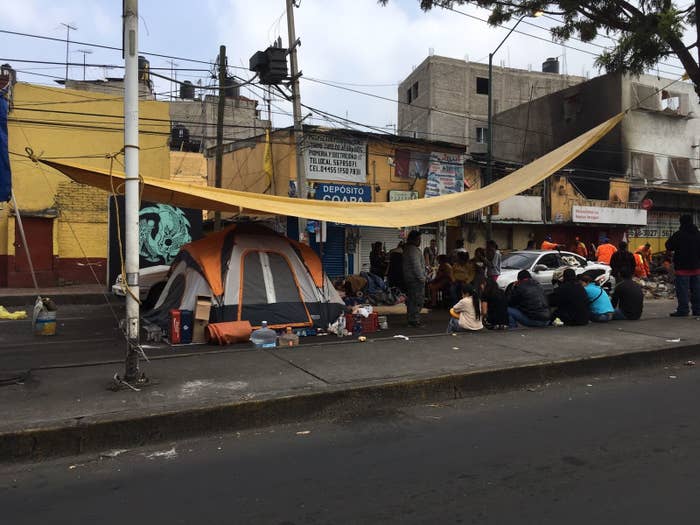 "Experts from the Civil Protection haven't come to tell us if we can go back," said her son, Moises Galicia Nieto, 40, who uses a wheelchair due to chronic illness and paralysis. "We're afraid that the house next door will fall."
The house in question belongs to the Flores family, all six of whom live in the small structure made of concrete walls, with no internal doors. Inside, cracks now run up and down the walls, a reminder of the tremendous shaking. Until it's inspected by experts from the Civil Protection, the government agency tasked with designating homes habitable, nobody in the housing complex is supposed to, nor wants to, return home.

Despite the hardship, Eustolia feels supported. "It's gone well so far, because they [the local government officials] have brought us food and tents," she said.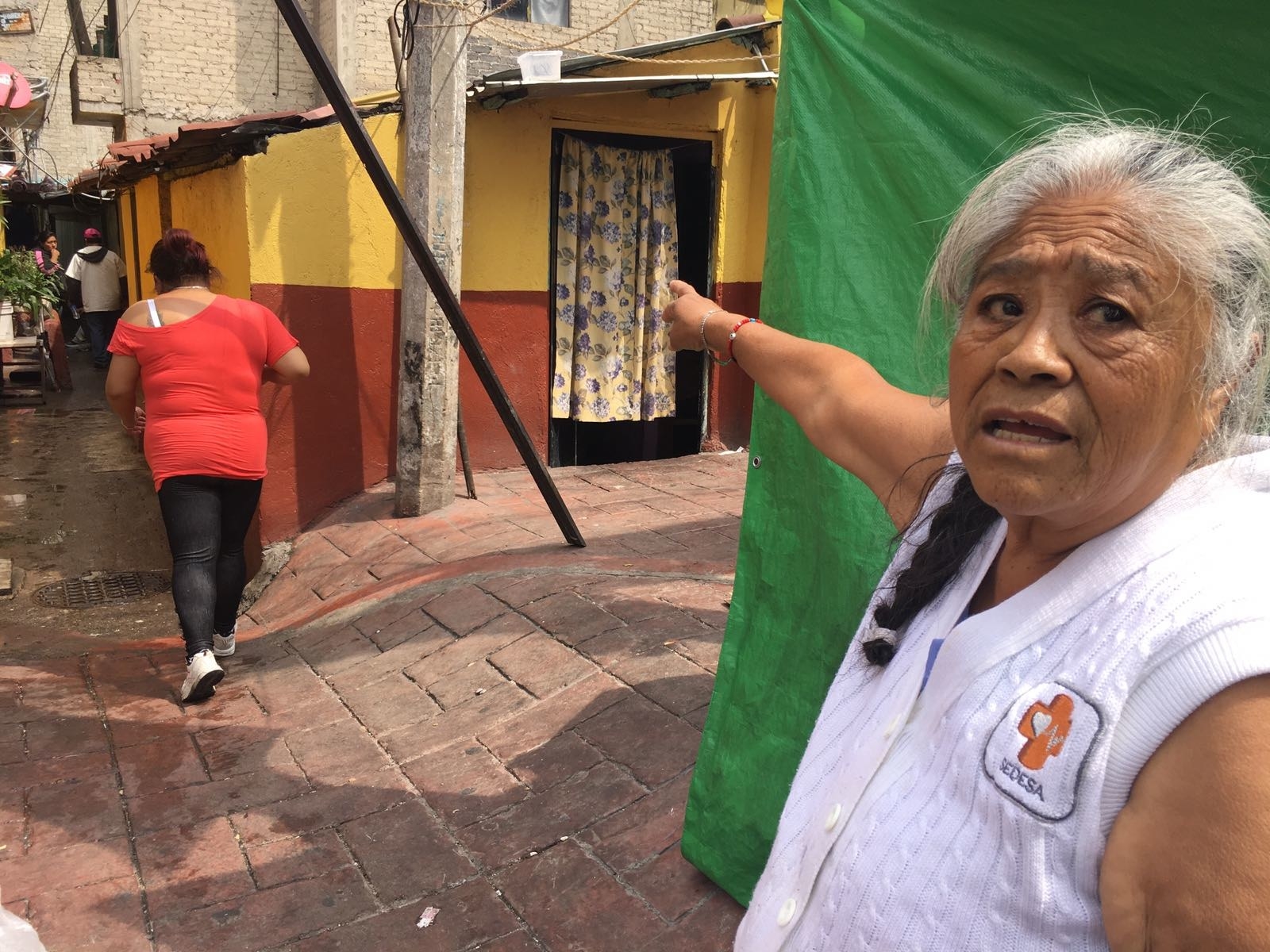 The Civil Protection briefly visited their block the day after the earthquake, but only to mark a neighbor's home uninhabitable, Genoveva Nieto Galicia, another family member, told BuzzFeed News. For now the Nietos and their neighbors plan on staying on the street and in a church as long as they can, but if the inspectors don't come soon they say they will have to return to their homes for lack of other options.
"What does one do? Eventually you have to go back to your house," Genoveva said.
Unfortunately, even in the best of times, the Nietos are used to being overlooked. Their homes and those of some of their neighbors were built illegally.

"We call this place 'lost city,' because we don't have papers for these buildings," said Genoveva, surrounded by family and friends who also live in the complex. Asked if she thought that it could be the reason some officials might be apprehensive before visiting them, she answered "maybe, but we're humans all the same."
However, building papers are not necessarily a problem given the current circumstances, according to the head of Social Services in the Venustiano Carranza district, Manuel Vargas Cardone, who runs a shelter and coordinates rescue activities across the city.
"The experts aren't asking anybody to demonstrate that the building is their property," he said. "They just go in and say that it's inhabitable or uninhabitable."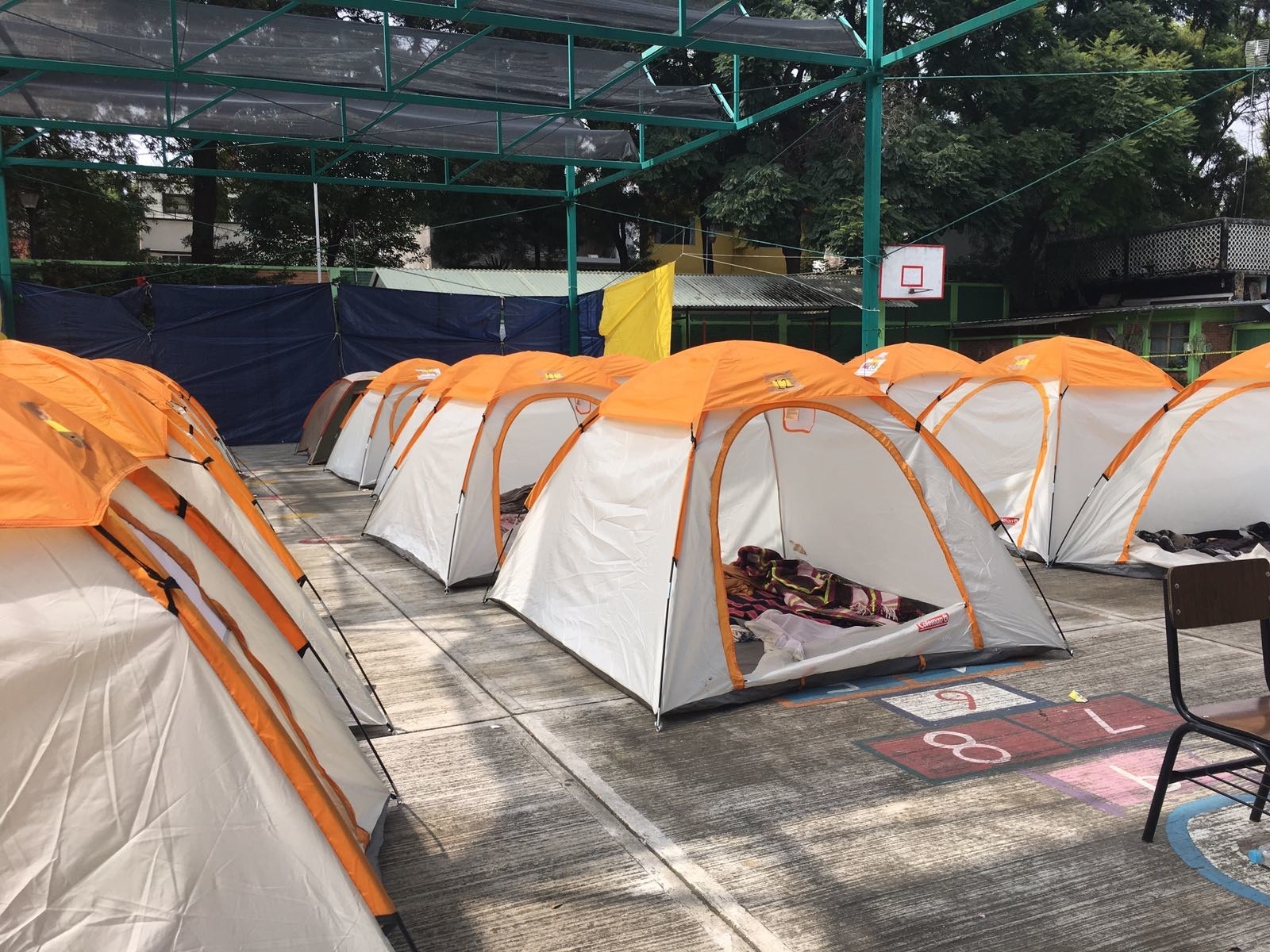 Others across the city have no chance of returning to their homes, which were completely destroyed by the quake.
Hundreds of families were permanently displaced when one building collapsed, causing serious structural damage to the remaining nine in a multi-family housing complex on Avenida Taxqueña, in Coyoacán. Seven people are still missing, and five have been extracted from the rubble, all deceased.
The complex was decades old, and had already survived the 1985 earthquake that destroyed Mexico City. However, the aging building had not been significantly repaired in more than 10 years, resident Mayte Torres Bravo, 29, said. Torres once lived in one of the damaged buildings with her parents, but now sleeps in tents set up in the courtyard of a nearby school. Many of the other families from their housing unit are also living there.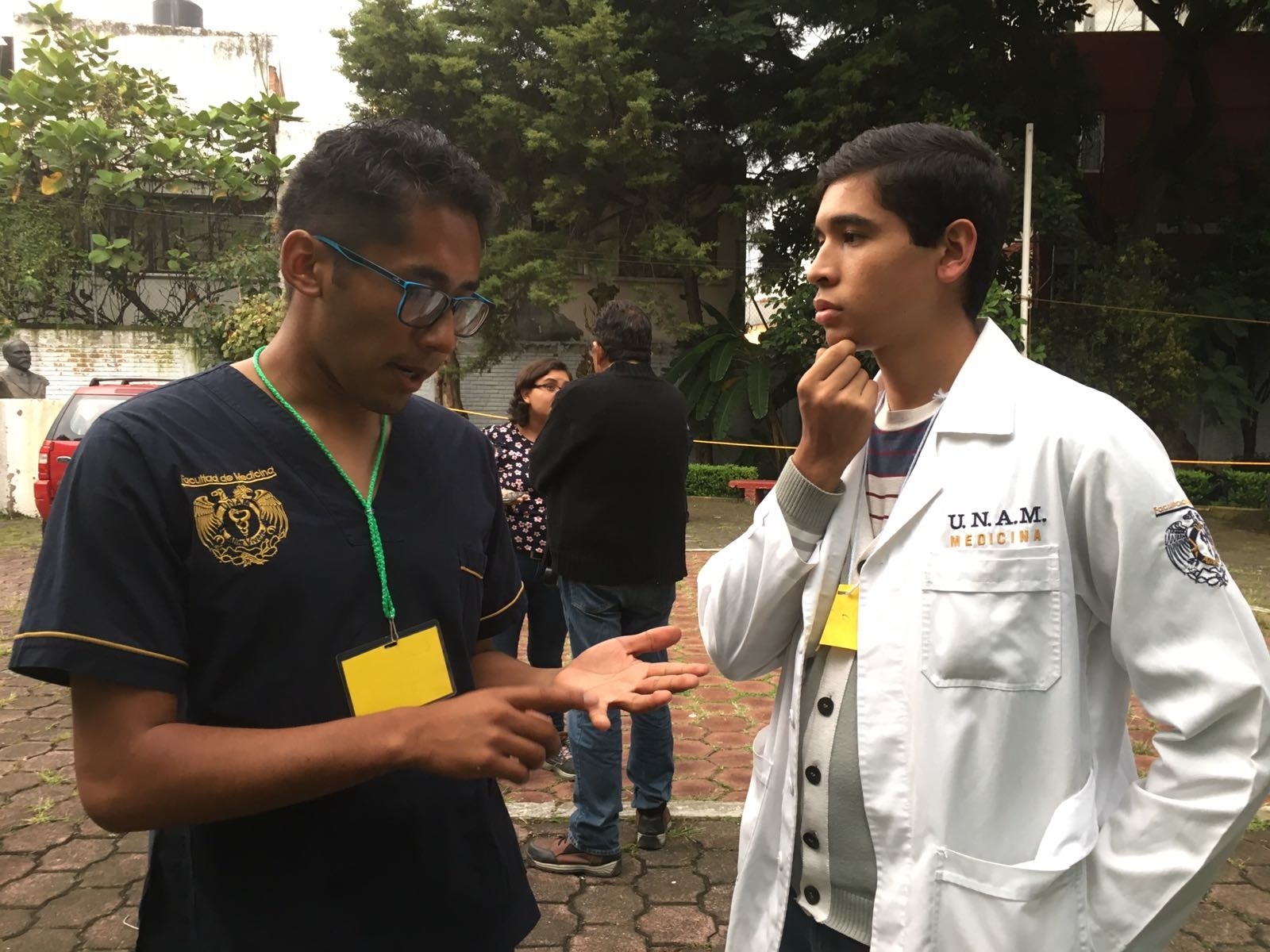 Fray Eusebio Primary School, just around the corner from Avenida Taxqueña, became a shelter by chance. After responding to the collapsed building, medical student Josué Hernández Fabían, 23, began looking for a place for people leaving nearby buildings to stay.

"When neighbors knocked on the door, the principal risked her job. She told them to look at the building, and that if they liked it, they were welcome," Hernández said.
Now, Hernández runs the place, coordinating the collection and distribution of food and water, medical personnel, and other support staff. The first night, he worked with the local Boy Scouts to construct several dozen tents. He said that by the second night, just under 100 people were staying at the shelter, and he expects more to come. School will not go back into session until the temporary housing is removed.
For those displaced from the housing complex on Taxqueña, the stay at the school turned shelter is indefinite.
"I think that the people who don't have a place to go may stay for weeks," another Taxqueña resident, Jessica Rodriguez, said.
"The government still hasn't said anything," Rodriguez explained. "We hope that they do so because it's a disaster that affects everyone and they have to respond. But we don't know when or how."
Around four in the afternoon Thursday, residents were told that they might have a chance to return to their homes for important belongings in the coming days.
"The only thing we want is information on what is going to happen," said Torres, as she offered water to her English bulldog, Ruma. She had already collected her most valuable possession, her passport. Now, as the question of where she will find permanent shelter remains, there is nothing to do but wait.