WASHINGTON — Ambitious, young House Democrats have a problem: At a time when the party is calling for generational change, there are few opportunities to advance.
Leadership has long been static for Democrats in the House. Reps. Nancy Pelosi, Steny Hoyer, and Jim Clyburn, the top three Democrats, respectively, have all been at the top of the House Democratic ladder for more than a decade. And none have shown any signs of leaving; Pelosi has said she expects to be speaker if Democrats retake the House in November.
That stagnation has some Democrats worried that their caucus is bleeding talent, and it has left two options for the party's rising stars — try to work their way up outside of the traditional leadership structure or head for the exits.
In conversations with BuzzFeed News over the last few months, Democrats have pointed to varying ways that newer members have sought relevance within a party that has traditionally prioritized experience and required members put in time before they get to run the show. Their solutions and complaints show a bubbling frustration with the current system, from who fills the top leadership posts to the party's choice to prioritize seniority to fill high-ranking committee spots.
"I had been there for four years when I decided to run for the Senate, and I was at the point where I was either going to have to stick around for another 20 in order to become chairman of a committee or look to find another place to make a difference," Sen. Chris Murphy told BuzzFeed News.
"I thought I was making a difference in the House, but it was not particularly appetizing to look at having to fight for relevance for the next decade before I even sniffed of a significant subcommittee chairmanship," Murphy said.
He's not alone in that sentiment. Massachusetts Rep. Seth Moulton, a frequent critic of his own party's leadership, said that promising Democrats are leaving the House "all the time" because they see no upward mobility. "They see no path forward, and they're often not even respected for their contributions."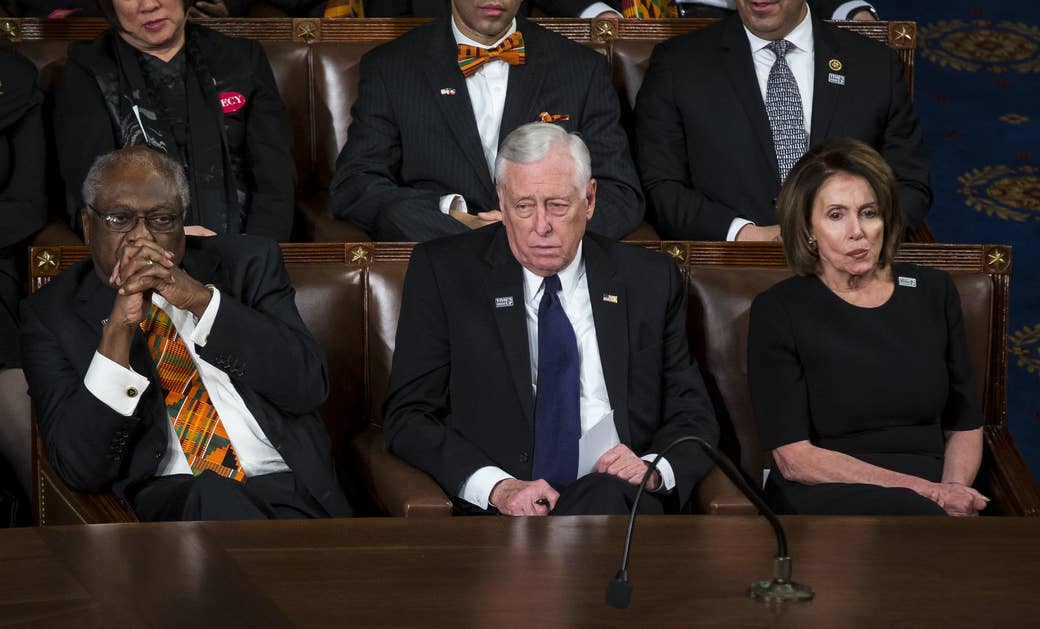 The House of Representatives has always been seen as a training ground for higher office, and it's hardly surprising that members would leave for positions where they could punch higher at a time when Republicans control Congress and the White House. And while the number of Democrats exiting the House this year isn't much different than in previous congresses, the departure of some of the caucus's rising stars is particularly striking at a time when Democrats may be poised to win back the House in 2018.
This cycle, Reps. Beto O'Rourke, Jacky Rosen, and Kyrsten Sinema are all running for Senate seats. Reps. Michelle Lujan Grisham, Jared Polis, and Tim Walz are running for governor in their states. Rep. Keith Ellison, the number two official at the Democratic National Committee, is seeking the Minnesota attorney general position (a decision he announced months before an ex-girlfriend accused him of abuse). Rep. Colleen Hanabusa also made an unsuccessful bid for a gubernatorial seat. Rep. John Delaney is running for president.
New York Rep. Sean Patrick Maloney also took a stab at becoming New York attorney general, but is running for reelection to his House seat after losing that primary.
Those departures come after two lower-level members of House leadership, who were seen as potential heirs apparent, also left the House. Chris Van Hollen ran for Senate in 2016 and won, while Xavier Becerra left the House in January 2017 for a post as California's attorney general.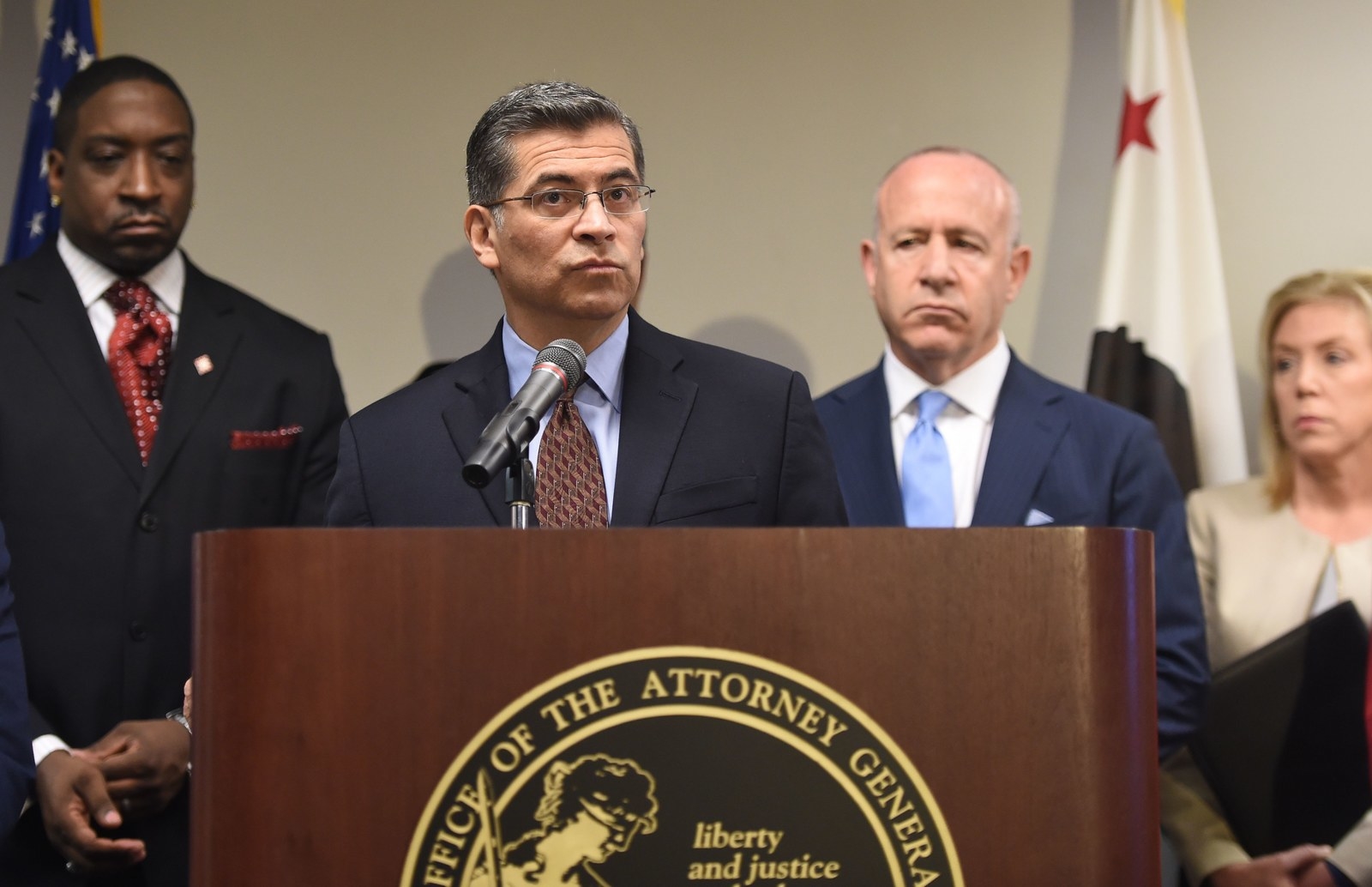 One House Democrat running for another office this year told BuzzFeed News that lack of leadership opportunities has at least in part contributed to talented Democrats leaving the House.
"When you're elected to be the ranking member or chair of a committee, you're there for life, with some extraordinary exceptions. And so just the ability for leadership to be renewed, for more people to have an opportunity to bring their perspective … it's not as great as it should be," the Democrat told BuzzFeed News. "It didn't figure at all in my thoughts [to run for another office], and I can't tell you that I've heard that explicitly voiced by others, but I definitely feel it and sense it in people. There's just, like, nowhere to go."
Asked if he agreed with the assessment that talented members are walking out the door because they don't see a path up in the ranks, California Rep. Juan Vargas said, "that's probably true."
"It seems like there's a number of people that I think could have done very well here that decided to leave," Vargas said, pointing to Becerra as an example. "I think there's an issue there that obviously everybody's focused on. You know, we have to figure out how to keep very talented people and give them opportunities for advancement."
Still, some Democrats pushed back on the idea that there aren't enough ways to grow for the newer or younger members. Rep. Denny Heck said he thought there were enough opportunities for newer Democrats. "I think if we get the majority, there's going to be a lot of fluidity."
Drew Hammill, a spokesperson for Pelosi, argued that the departures are nothing new. "The House of Representative is inherently a place for ambitious people," Hammill told BuzzFeed News. "I think a lot of the people that you referenced there made individual decisions to run for other [positions]."
Hammill noted that after the 2016 election, Democratic leadership added four new positions to its team. "All of those positions were created under Pelosi's leadership," Hammill said. "All of those are opportunities that did not exist before."
"Right now, House Democrats are focused on winning an election in November," Hammill added.
But that doesn't mean that some members haven't been spending time thinking about what happens next, and trying to find explanations for some of the talent that's left in recent years.
"We have a lot of talented people who, you know, don't see a path," Rep. Kathleen Rice, another leadership critic, said. "We're going to keep losing good people like Kyrsten Sinema, Beto O'Rourke, Michelle Lujan Grisham, Tim Walz. They're all leaving to pursue other opportunities, so that says something. … That could just be that that was their dream and they want to do that, but we have to make room for people to have an opportunity to lead our caucus."
Other ambitious Democrats told BuzzFeed News that they've learned to create those opportunities for themselves. California Rep. Eric Swalwell said he worried initially about the lack of opportunity in the House, but then he got some "eye-opening" advice from fellow California Rep. Karen Bass.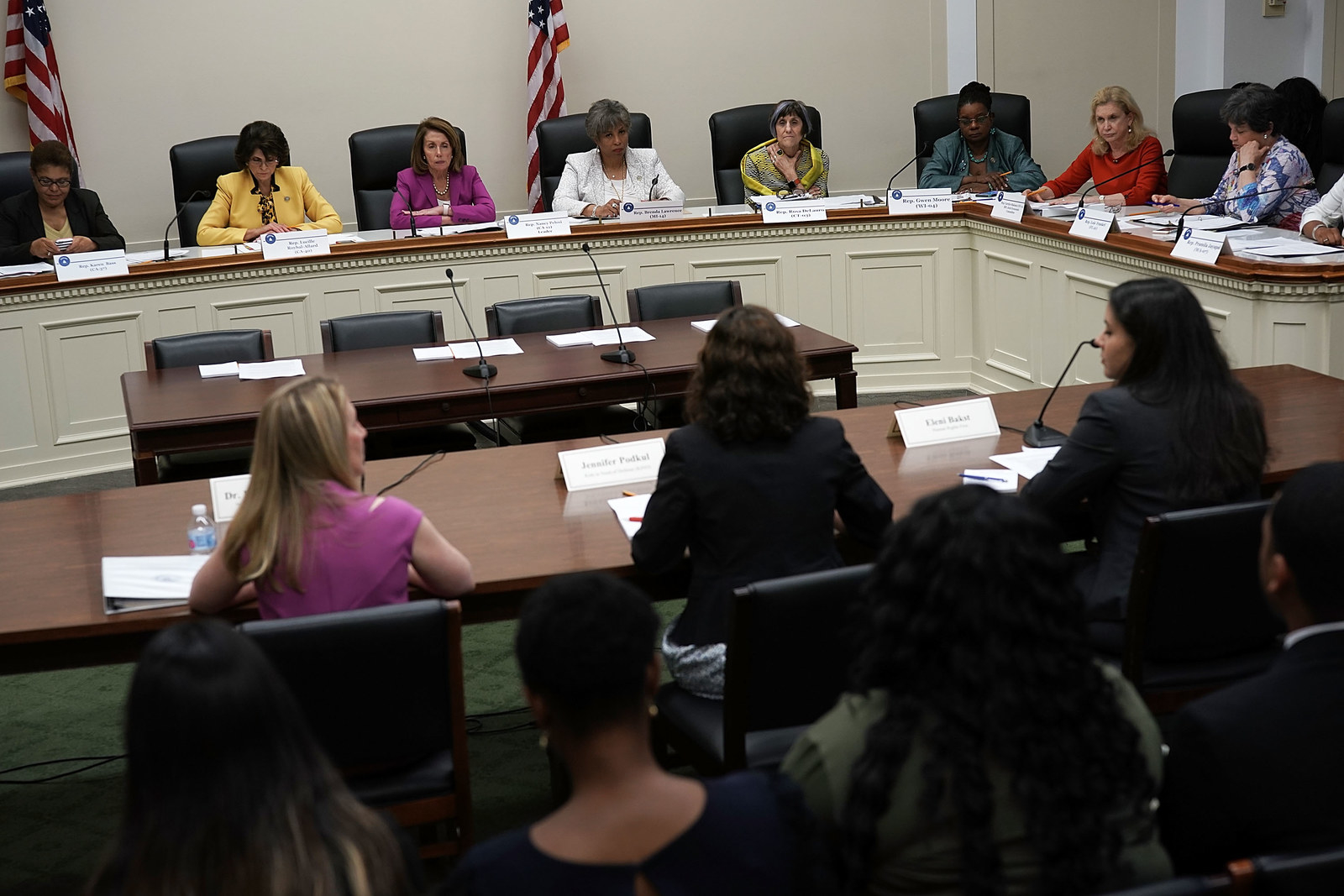 "I was just wondering myself like how long I was going to have to be in Congress before, you know, I could chair a committee or have a leadership role. ... Her advice was to just take an issue that you care about and own that issue in Congress, and [if] anyone in the country is concerned about the issue, they know that you're the congressperson who cares about that issue," he told BuzzFeed News.
Swalwell, who is now a co-chair of the Steering and Policy Committee, used that advice to become a national Democratic voice and a prominent presence on cable news. With Bass and Pelosi's encouragement, Swalwell said he started the Future Forum, a group that includes some of the youngest of lawmakers, to focus on issues millennials face.
"You don't have to just work inside the institution. You can have influence, you know, as a leader on an issue if you just take something and run with it. [Bass] was essentially telling me, don't feel constrained to the four corners of a caucus leadership structure," Swalwell said.
Asked if she thought claiming an issue area was an easier way to move up within the caucus, Bass said, "It just depends what moving up means."
"If moving up means a slot that's already designated, no, because they're filled. But move up in terms of presence, visibility, stature," Bass said. "Nobody stops you from doing things. So if you choose to sit and wait, that's kind of on you."
Other Democrats downplayed the importance of a leadership title, arguing that it matters less in an age where you can build political influence through social media and connect directly with constituents nationally.
"I think politics has totally changed. … I think what matters is, what is your following in social media? ... How many activists do you have behind you? How many people around the country are paying attention to what you say?" Rep. Ro Khanna, a California Democrat, said. "I think those are the sources of political influence and the currency of political influence [is worth] far more than your title or seniority within the building. Bernie Sanders and Donald Trump have proven that."
In addition to the dearth of open seats at the top of Democratic leadership, several members pointed to Democrats' seniority system for choosing committee leadership as a major roadblock for young and newer members, a contrast with Republicans who have term limits for those positions. Murphy, a former member of the House, pointed to structural issues like that that become a "disincentive for younger members to stick it out."
Murphy said Republicans solved for the issue and allowed younger members like House Speaker Paul Ryan and Majority Leader Kevin McCarthy to quickly gain prominence, adding that at some point Democrats would have to decide whether they're "well served by adhering to strict seniority."
Hammill said that the seniority system is a separate but related matter and a "divisive" issue within the caucus. "There's always going to be a push for additional opportunities," Hammill added. "Obviously the seniority system is the seniority system."
One senior Democratic aide pointed out that these issues aren't something the caucus is actively discussing. "If members really wanted to do something about this issue, the number one thing they could do would be term limits," the aide said. "There is, at this time, zero movement toward doing that."
Currently, House members are in recess for several weeks, out campaigning ahead of the 2018 midterms. Later this year, they'll vote to elect their caucus leadership. Below the top three leadership positions, there is one vacancy — forced after Alexandria Ocasio-Cortez, a young progressive candidate, defeated New York Rep. Joe Crowley in a surprise primary victory. The rare open seat has already sparked an internal scramble. Two members have already announced bids for the number four leadership spot, and one of them will leave open her current leadership post while seeking to move up to Crowley's.
Ocasio-Cortez, who has already gained a large following among progressive voters, herself has become a sticking point for leadership still in place. When Clyburn was asked by BuzzFeed News whether she would have to wait for her turn at seniority, he suggested the answer is yes.
"I would ask her to remember how long I had to wait to get here," Clyburn answered on BuzzFeed News' AM to DM.