The White House Said Trump Wouldn't Shut Down The Government. Then Trump Said He Might. But Now He's Definitely Not.
Thus ends the cycle of shutdown drama — at least until September.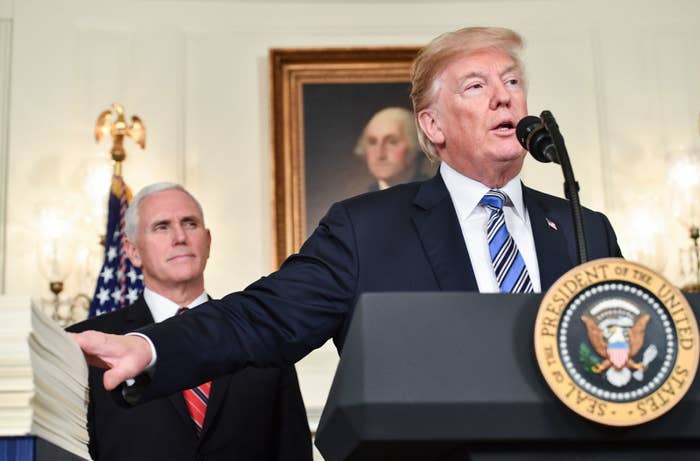 Congress voted to avoid another government shutdown — what would have been the third in three months — after the Senate passed a $1.3 trillion spending bill just after midnight.

President Donald Trump threatened to throw a wrench into that plan, tweeting Friday morning that he might veto the bill and force a shutdown anyway, despite multiple White House assurances in the last several days that he would sign it. A few hours later, Trump switched gears again, saying that he had signed it after all.