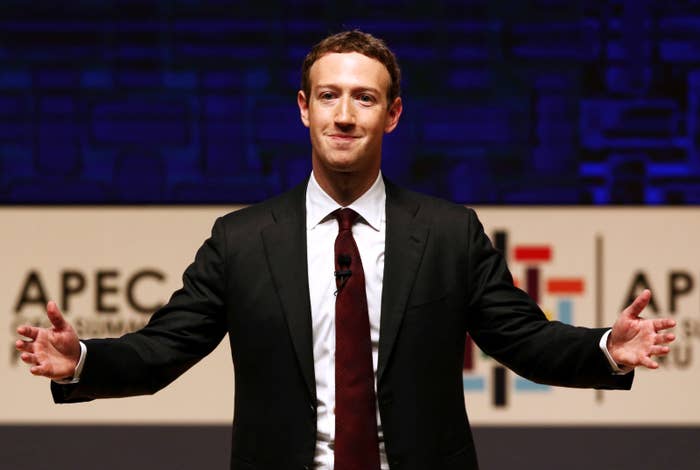 Several Democrats on the Senate Intelligence Committee want to hear directly from the CEOs of Facebook, Twitter and Google, following a frequently tense hearing with lawyers from the companies on Wednesday that they said offered few satisfying answers about Russia's use of their platforms to influence US politics and how they'll prevent foreign interference in the future.
Both during and after the hearing Wednesday, Democrats on the committee said they will make the push to hear from the CEOs — Twitter's Jack Dorsey, Facebook's Mark Zuckerberg and Google's Sundar Pichai — in the near future.
Independent Sen. Angus King, of Maine, made a point during the hearing of asking the companies' general counsels to tell their CEOs that the Senate would like to hear from them.
"Gentlemen you've done a good job this morning, I must say though, I'm disappointed that you're here and not your CEOs, because we're talking about policy and the policies of the companies," King told the witnesses. "And it's fine to send general counsel, but I think if you could take a message back from this committee, if we go through this exercise again, we would appreciate seeing the top people who are actually making the decision."
Democratic Sen. Ron Wyden said after after he left the hearing that he wants to hear from the CEOs themselves because he was disappointed in the answers members received Wednesday. "We didn't get any specifics when I asked them what they were going to do to promote real changes, so I feel very strongly about this," Wyden said.
Asked when he would want the CEOs to come in, Wyden said, "as soon as possible."
The committee's leaders, however, are still considering whether dragging the CEOs in for follow-up testimony is the right move.
Virginia Sen. Mark Warner, the leading Democrat on the committee, said he was frustrated with what he heard on Wednesday. "Considering how long this hearing was in the making, I was pretty disappointed that, for example in the case of Facebook, that they seemed to not to have identified much beyond their initial search," Warner said, adding: "I've got more questions."
"I think it would have been more fruitful" to hear from the CEOs themselves, Warner said. But when asked if that meant he would join his colleagues in making a push for them to testify, Warner added: "I want to actually reflect on that a little bit before I give you a straight answer."
North Carolina Sen. Richard Burr, the chairman of the committee and Warner's Republican counterpart, also said he'd need to think over the idea of asking the CEOs to come before the committee. "Oh listen, we just finished [the hearing] three minutes ago, so give us time to sort of think through it," Burr said.
But while Warner and Burr consider their options, several Democrats on the committee say they see bringing in Dorsey, Zuckerberg and Pichai as a necessary next step — including both California senators, who represent the companies' home state.
"I think that at some point, we're going to have to get information from the people who lead policy, and not just the top lawyers, about what their policy's going to be, what their priorities are going forward," California Sen. Kamala Harris told BuzzFeed News. "And to the extent that CEOs make policy decisions, then we're going to have to hear from them."
Asked if she was hopeful that Republicans would also want to hear from the CEOs, Harris said: "From the questions that both sides asked today, that's my impression that that would be what they want."
"I understand why they send the chief counsel out ... but it doesn't solve the problem of having the person that's responsible hearing the concerns firsthand," California Sen. Dianne Feinstein said. "The question comes, for me, I represent them, I'd like very much to sit down with the CEO and, you know, have a conversation about this."
Feinstein noted, however, that she thought the counsels had given better answers at Wednesday's Intelligence hearing than at a Judiciary committee hearing she attended the day before.
While Republicans on the committee haven't expressed a strong desire to hear directly from the CEOs, they also have not shut down the idea.
Oklahoma Sen. James Lankford, a Republican, argued that the committee wasn't likely to get different answers from CEOs than from the general counsel.
"It really doesn't matter to me one way or the other," he said. "The CEOs will talk to their counsel on any statement that they're going to make anyway, so getting a direct access to their counsel I think is also helpful, either one, to be able to communicate the position of the company I think is fine."