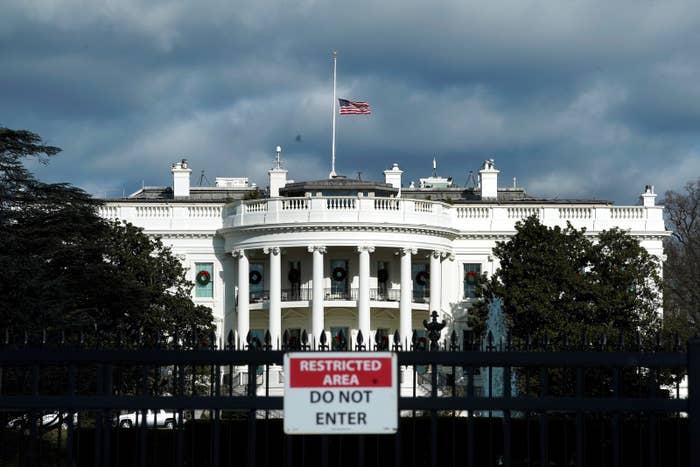 WASHINGTON — President Donald Trump and some of his top advisers had lunch at the White House on Saturday on the first day of a partial government shutdown sparked by the president's demand for money to fund a wall along the southern US border, but the White House invited only Republican lawmakers to attend.
The lunch came after Senate Majority Leader Mitch McConnell said it would be Trump and Democrats who would need to come to an agreement on the spending bill that needs to pass Congress to end the shutdown. The holdup is over how much money to include for Trump's wall in the spending bill, if anything at all.
McConnell announced Saturday afternoon that the Senate will not return until Dec. 27, meaning the shutdown will now last at least through Christmas.
In attendance at Saturday's lunch were Sens. Mike Lee, Lindsey Graham, and Richard Shelby, as well as Reps. Mark Meadows, Jim Jordan, Matt Gaetz, and Andy Biggs. Those members of the House of Representatives are all members of the hard-right Freedom Caucus who have been itching for a fight over the border wall before Republicans lose their majority at the end of this Congress, with the exception of Gaetz, who is a staunch Trump ally.
Also in attendance were Vice President Mike Pence, the new acting White House Chief of Staff Mick Mulvaney, and White House adviser and Trump son-in-law Jared Kushner.
Trump announced that the lunch would be occurring in a tweet, but left people initially guessing who would be there. House Minority Leader Nancy Pelosi and Senate Minority Leader Chuck Schumer were not invited.
Nevertheless, in a call with reporters, a senior administration official ignored questions about why the top Democrats weren't invited, and continued to insist that Senate Democrats must "come to the table" to negotiate with Republicans.
"This president has all sorts of conversations and all sorts of meetings," said the senior administration official. "That doesn't change from day to day. In this situation it's important for Senate Democrats to come forward and put forward options."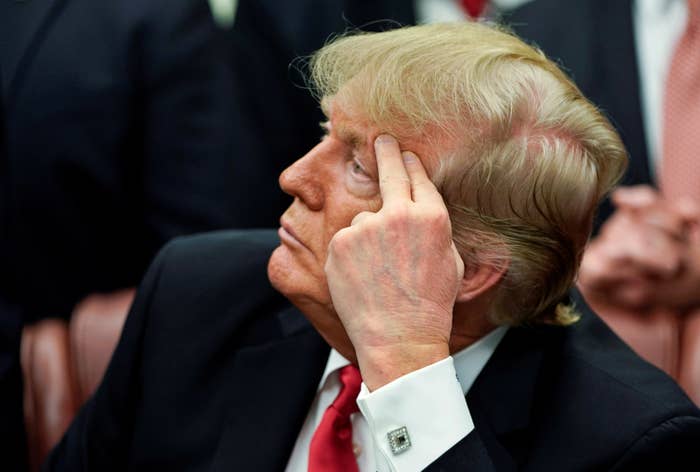 Democrats have offered proposals to keep the government open, including offering more than $1 billion in border security. But they are adamant they don't want taxpayer money used to build any wall — a central campaign pledge of Trump's that he swore repeatedly would be paid for by Mexico.
After the lunch, Shelby told reporters that Trump was getting "mixed" messages from the lawmakers over whether he should stand his ground and keep the government shut down over the border wall.
Asked whether the government reopening was still days away, Shelby said, "Could be." Asked what made him say that, he added, "Reality."
Following the lunch, Pence traveled to Capitol Hill. According to Schumer's office, the White House had requested a meeting with the Senate minority leader. However, the meeting sparked no changes in the current situation.
Earlier on Saturday, Schumer took to the Senate floor to send Trump a message: "If you want to open the government, you must abandon the wall."
Pelosi later told colleagues in a letter, "Until President Trump can publicly commit to a bipartisan resolution, there will be no agreement before January when the new House Democratic Majority will swiftly pass legislation to re-open government."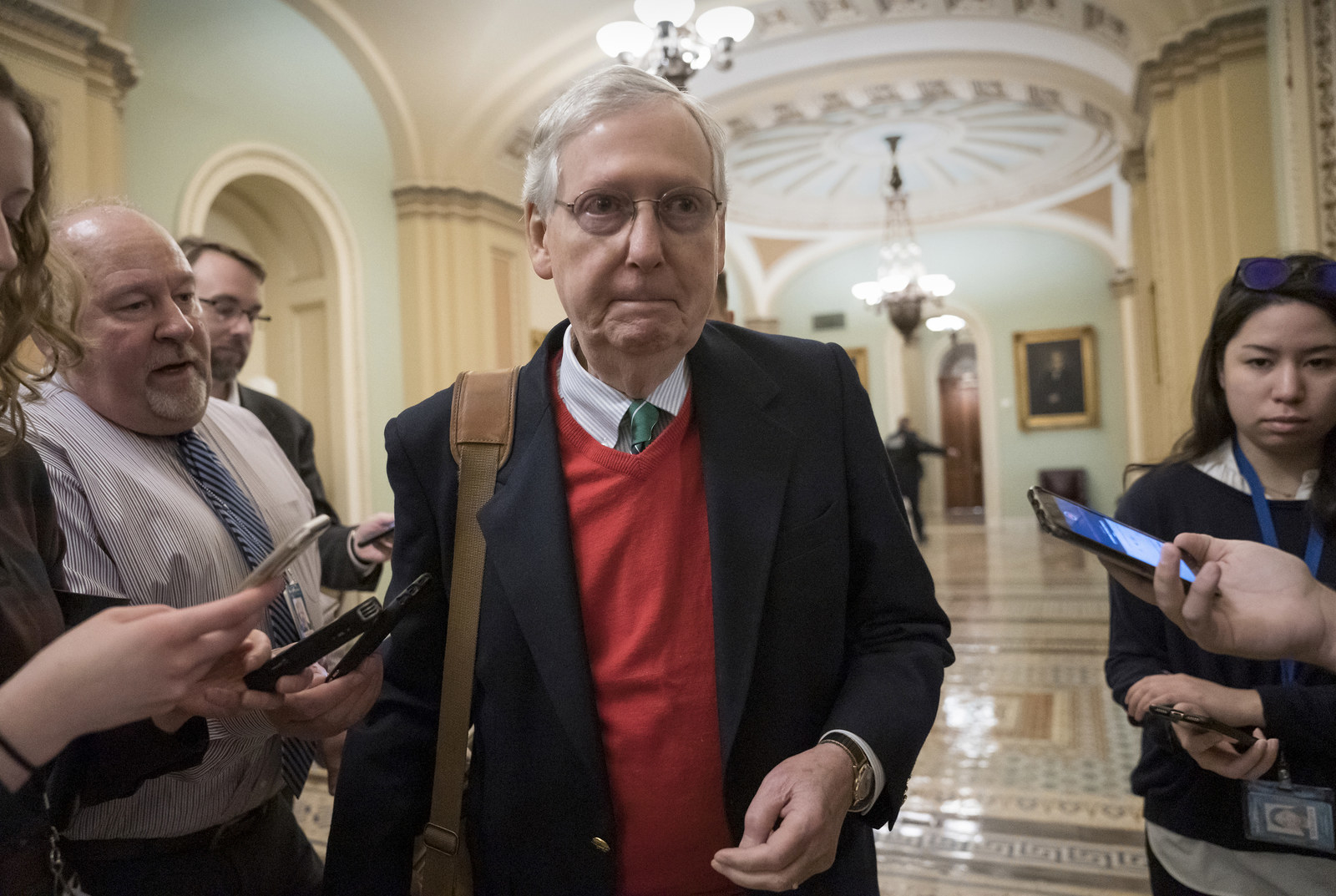 This partial government shutdown affects several federal departments, among them the departments of Homeland Security, Justice, and State. It began at midnight on Saturday morning. The holiday shutdown was projected by Senate Democrats to furlough 380,000 federal employees and keep 420,000 more working without pay.
Saturday started with the president claiming via Twitter that he was "negotiating" with Democrats, although Capitol Hill was largely a ghost town as members scattered for the holidays.
Members of Congress en route home (many on taxpayer-funded flights) will continue to receive a salary through the shutdown, while TSA agents at airports will be among those working without pay. Congress historically backpays federal employees who continued working through a shutdown, but there is never a guarantee.
Lissandra Villa reported from Washington, DC; Amber Jamieson reported from New York City.