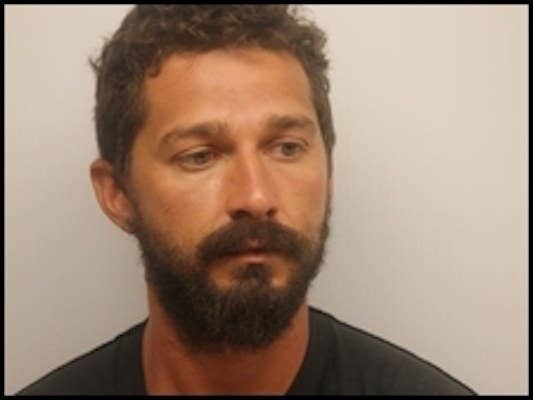 Shia LaBeouf was arrested in Georgia early Saturday morning on charges of public drunkenness, disorderly conduct, and obstruction, officials said.
The actor, known for his roles in Transformers and Disturbia, was arrested in Savannah for acting "disorderly" after he asked a bystander and an officer that he approached for a cigarette around 4 a.m. local time , a police statement said.
"When LaBeouf wasn't given a cigarette, he became disorderly, using profanities and vulgar language in front of the women and children present," the statement said. "He was told to leave the area and refused, becoming aggressive toward the officer."
LaBeouf ran to a nearby hotel when the officer first attempted to arrest him, police said. He was ultimately arrested in the hotel's lobby, where his "disorderly behavior" allegedly continued.

After his arrest, LaBeouf continued to yell at officers and make racist comments, TMZ reported. While in a police car, he threatened to shoot an officer, TMZ reported.
He was released on a $7,000 bond, according to the Chatham County Sheriff's Office.
On Wednesday, LaBeouf posted an apology on Twitter in which he said he has been struggling with addiction and described the incident as a "new low."
"I am certain that my actions warrant a very sincere apology to the arresting officers, and I am grateful for their restraint," he wrote. "The severity of my behavior is not lost on me."
"My outright disrespect for authority is problematic to say the least, and completely destructive to say the worst. It is a new low. A low I hope is a bottom," he continued. "I have been struggling with addiction publicly for far too long, and I am actively taking steps toward securing my sobriety and hope I can be forgiven for my mistakes."
LaBeouf, 31, has recently gained notoriety for his performance art and made headlines last year for his art exhibits in protest of President Donald Trump's administration. His "He Will Not Divide Us" project kicked off on Trump's inauguration day and was designed to be livestreamed throughout his presidency, but it struggled to cope with harassment from alt-right trolls.
LaBeouf began his career as a child actor and was known for his role in Disney's Even Stevens.