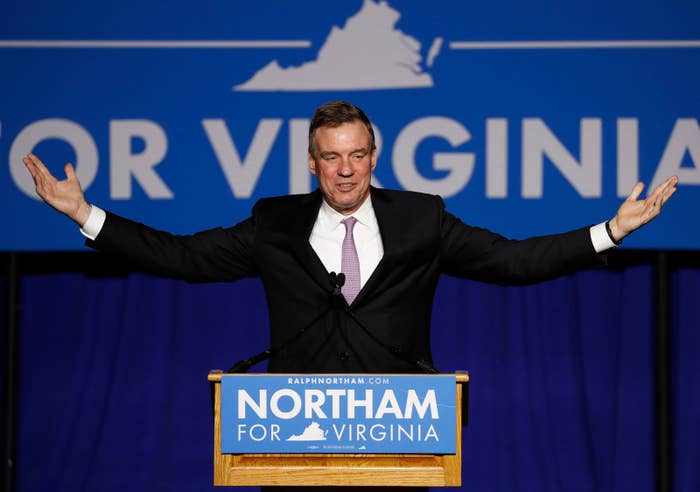 Virginia Sen. Mark Warner said Wednesday that was "pretty disappointed" that the CEOs of Facebook, Twitter, and Google have not come in to speak with the Senate Intelligence Committee themselves about the Russian use of their platforms to try to interfere in the 2016 election.

"I was pretty disappointed that the CEOs themselves didn't come in," Warner said on BuzzFeed News' morning Twitter show, AM to DM, Wednesday morning. "I felt a number of the answers that we received from the general counsels sounded like lawyers answers, and there's more questions I've got."

But Warner, the top Democrat on the Senate Intelligence Committee, demurred when asked directly if the committee would require Twitter's Jack Dorsey, Facebook's Mark Zuckerberg and Google's Sundar Pichai to testify, even as several other Democrats have said they need to hear from the CEOs themselves. Warner and many other members of the committee expressed frustration with a lack of answers provided by the companies' general counsels in a hearing earlier this month.

"We're still working through what will be our next steps. I want to see how cooperative these companies will be. It's been a slow movement," Warner said.
Warner also confirmed for the first time Wednesday that the Senate Intelligence Committee has interviewed Carter Page, a former foreign policy adviser to the Trump campaign, as part of their probe.
But Warner said he has remaining questions for Page, following a series of media appearances by the former Trump campaign adviser and the release of a 243-page transcript of his testimony in the House Intelligence Committee earlier this week.
Asked if he thinks Page is being truthful with congressional investigators, Warner said: "Mr. Page is, to say the least, a colorful character. He's changed his public story a number of times. I'll let his testimony stand for itself."
As for the Senate Intelligence Committee's interview with Page, Warner added: "We'll have more to say about that coming up."
Warner said he is also in talks with Democrats and Republicans about supporting his legislation to force social media companies to provide greater transparency about who is behind political ads on their platforms. The bill currently has just three sponsors — Warner and Sens. Amy Klobuchar and John McCain — but the Democrat said he hoped to have more support to announce soon.

Warner also spoke Wednesday about the Democratic sweep in his home state of Virginia during statewide elections on Tuesday, saying the victories are a sign that voters are rejecting President Donald Trump's brand of politics.
"People do not like the kind of divisive, hateful rhetoric that comes out of this president in his talks and in his tweets, and I think this is great news for Virginia Democrats, but it's great news for those who are tired of Trump-ism, I think, all across the country," Warner said.
Warner's comments came after Virginia Democrats won the gubernatorial, lieutenant governor, and attorney general races as well as an unexpected number of seats in the House of Delegates Tuesday. Warner called this the "biggest win for Democrats in decades" in his home state.