President Donald Trump apparently now has an international ally in fighting the type of "fake news" he rails against. It all started on Thursday, when Trump visited Poland.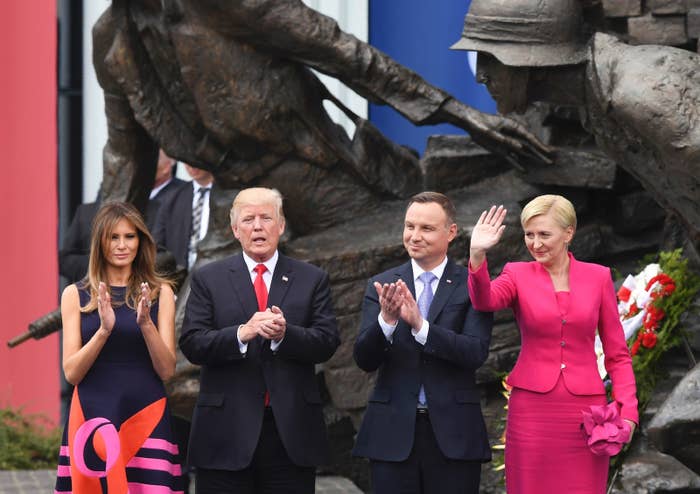 Here's another pic of the four of them.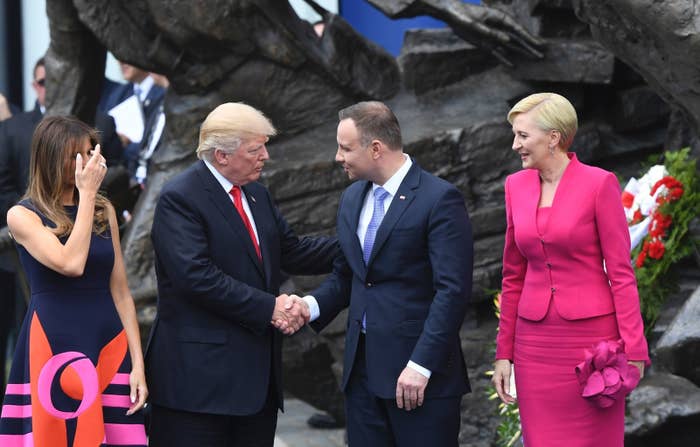 Anyway, so video started spreading of Agata walking past Trump's extended hand to shake Melania's hand instead.
It made it look like Agata awkwardly snubbed the American president by not shaking his hand.
In a Thursday tweet, Duda called out what he said was "FAKE NEWS" (a term Trump loves to use in his own tweets).
The tweet pleased many Trump fans, some of who said they planned to visit Poland on vacation.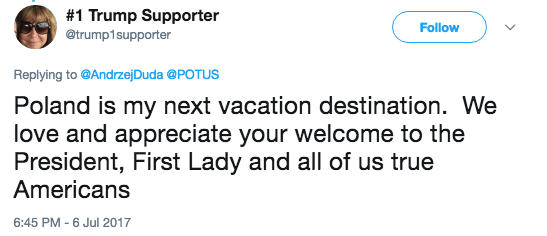 But Trump detractors urged the Polish leader not to embrace the term "fake news."
On Saturday, Trump quoted Duda's tweet, adding "We will fight the #FakeNews with you!"
Some people loved the tweet.

But others found the fact that two leaders were fighting the press a little concerning.
In short: