1,000 Sentence Commutations Down, Advocates Still Say Obama Needs To Do More
"Our view is essentially: thank you, but hurry up please."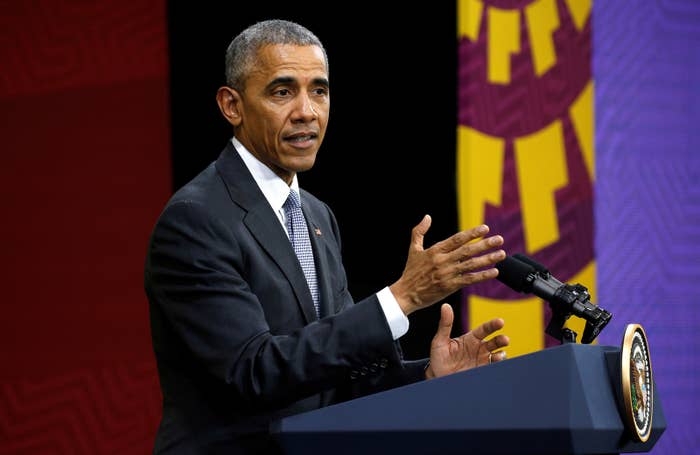 WASHINGTON — President Barack Obama commuted the sentences of 79 inmates Tuesday, taking the total number of commutations since he has been in office past 1,000.
But criminal justice reform advocates say, even with this new round of commutations, the clock is still ticking.
"We're glad that there have been that many [commutations], but there's still so many men and women who are in there serving unjust sentences," said Jessica Jackson Sloan, the national director of #cut50, an organization working to cut the prison population in half. "In light of the election, we don't know what the future under a Trump administration is going to be for some of these people."
According to the list provided by the White House, nearly all of the inmates granted commutations on Tuesday were serving lengthy prison sentences for drug-related crimes. Many of them are now set to be released after Obama's term ends.

Already advocates had been looking to Obama to take action on federal prison sentences before he leaves office, especially since President-elect Trump has not expressed interest in taking up the clemency cause.
And for people invested in criminal justice reform, time is running out with a president who is a "known quantity" on these issues, said Rachel Barkow, an NYU Professor of Law and member of the US Sentencing Commission, in an interview with BuzzFeed News.
In the absence of legislation, only the president has constitutional authority to commute sentences for federal criminal convictions.
The Department of Justice's website says to be granted commutation is "an extraordinary remedy that is very rarely granted." If a petition is denied, an inmate can reapply one year after the denial, but there is no appeal if a president decides to deny a clemency request.
As January draws nearer and a new administration transitions into power, advocates are sticking to their message that Obama should do more.
"We're glad he's doing it. We think there's a lot more to do, and I think that's why the pace has picked up," said Kevin Ring, vice president of Families Against Mandatory Minimums. "Our view is essentially thank you, but hurry up please."
Ring said FAMM had not taken for granted that either a Trump or Hillary Clinton administration would commit to a clemency initiative like Obama did. But he added FAMM has "little to no hope" Trump will.
"The idea is we don't actually know what his views on clemency will be," Barkow said. "You can read some tea-leaves, you can make educated guesses, but at the end of the day we actually don't know."
For Obama, Barkow said, there is an added question of legacy. Obama has publicly expressed concerns about criminal justice, but she said it is only in the past two years that the administration has focused heavily on it. Additionally, as a lame-duck president, it is one of the few issues Obama can continue to work on on his own.
"Does he want to leave office knowing that anyone is still in prison serving a sentence under that old crack-regime that we know is discriminatory on the day that he leaves office?" Barkow said.