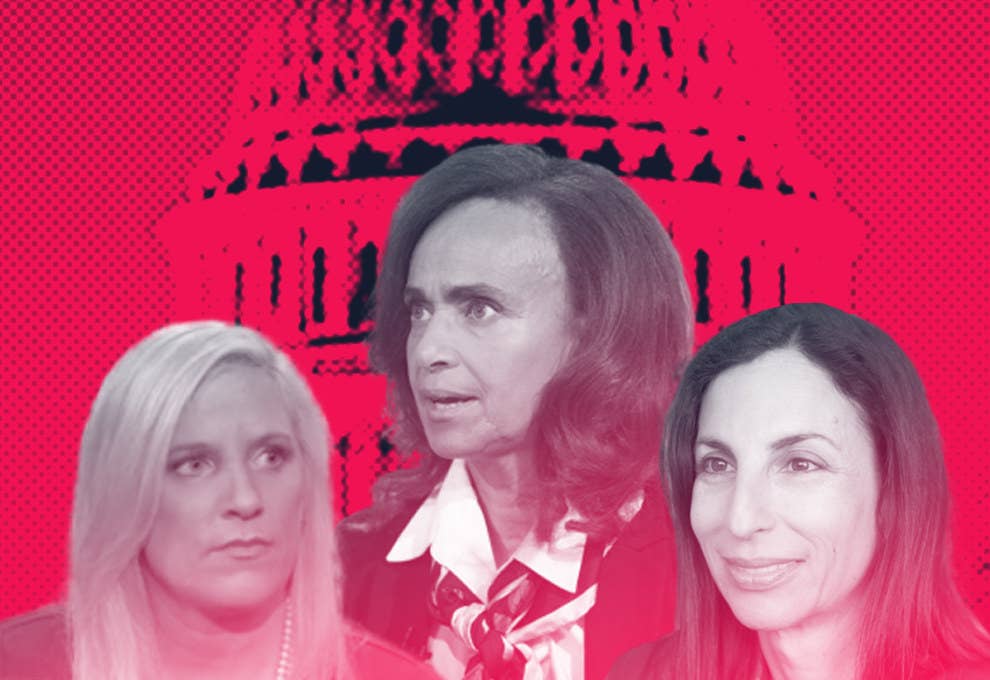 A year ago, Lauren Greene was one of the women at the center of Capitol Hill's #MeToo movement — and the backlash.
In 2014, she had accused her boss, former Texas Rep. Blake Farenthold, of sexual harassment, gender discrimination, and creating a hostile work environment. And she was, Politico reported, "blackballed and baby-sitting for cash."
Greene hasn't read the story, though her friends told her it was great. Why pity yourself, you know? Still, Greene has some guilt about last year: She worries whether she kept anyone from telling their story because they think "blackballed and baby-sitting for cash" is where hers ended. Yes, she does believe that coming forward ultimately stalled her career. She suspects that she missed out on some jobs because of the stories. But she finally feels like she is back to where she was professionally.
So more than a year after she was in the press, Greene has a message she wants to convey: Speaking out doesn't have to be the be-all, end-all to your life.
"You can rebound from this," Greene said in an interview. "There were times that I would wonder ... Am I just going to be forever associated with embarrassing headlines and, you know, being an accuser? And I hate that it took the #MeToo movement to kind of feel that empowerment that I found personally, but I'm so glad it happened because it helped me move on with my life, and like I said, you kind of get back to where I was before all this began."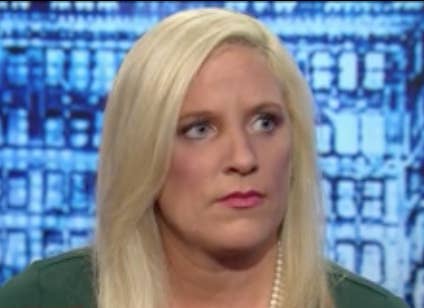 The women who came forward with their stories against powerful lawmakers and their staffers describe an ambivalence about #MeToo. They say it was worth it. They have found listeners for stories that people didn't want to hear. They are gratified that Congress has taken action. But in interviews, many also detailed a year of pain and inaction — an interminable wait for Congress to change the rules that kept so many women and men from coming forward about harassment and abuse in our nation's capital.
Around the time of Justice Brett Kavanaugh's confirmation, former staffers sent a letter to congressional leaders, asking them to pass the changes, which by then had stalled. Several of the women in this story signed it. The message was: Don't forget us. You haven't done right by us. Now that the bill finally has passed, they still wonder: Why did it take Congress so long to change that archaic system? Why aren't the changes more robust? Do people understand how imperfect the Ethics Committee is? How do you fix a society that relies on victims coming forward, then silently rejects them when it comes to the next job? There's a widespread belief on Capitol Hill that many stories remain untold.
Washington just hasn't changed that much after #MeToo.
The people who did the work of telling their stories have found that, unfortunately, your story sticks with you. Marion Brown, who settled a wrongful dismissal complaint with former Rep. John Conyers that included allegations of sexual harassment, says she can still walk into a room and feel negative energy toward her — the woman who spoke out against a Democratic giant. She feels blackballed by the political community. She feels the need to make clear that victims aren't paid for telling their stories.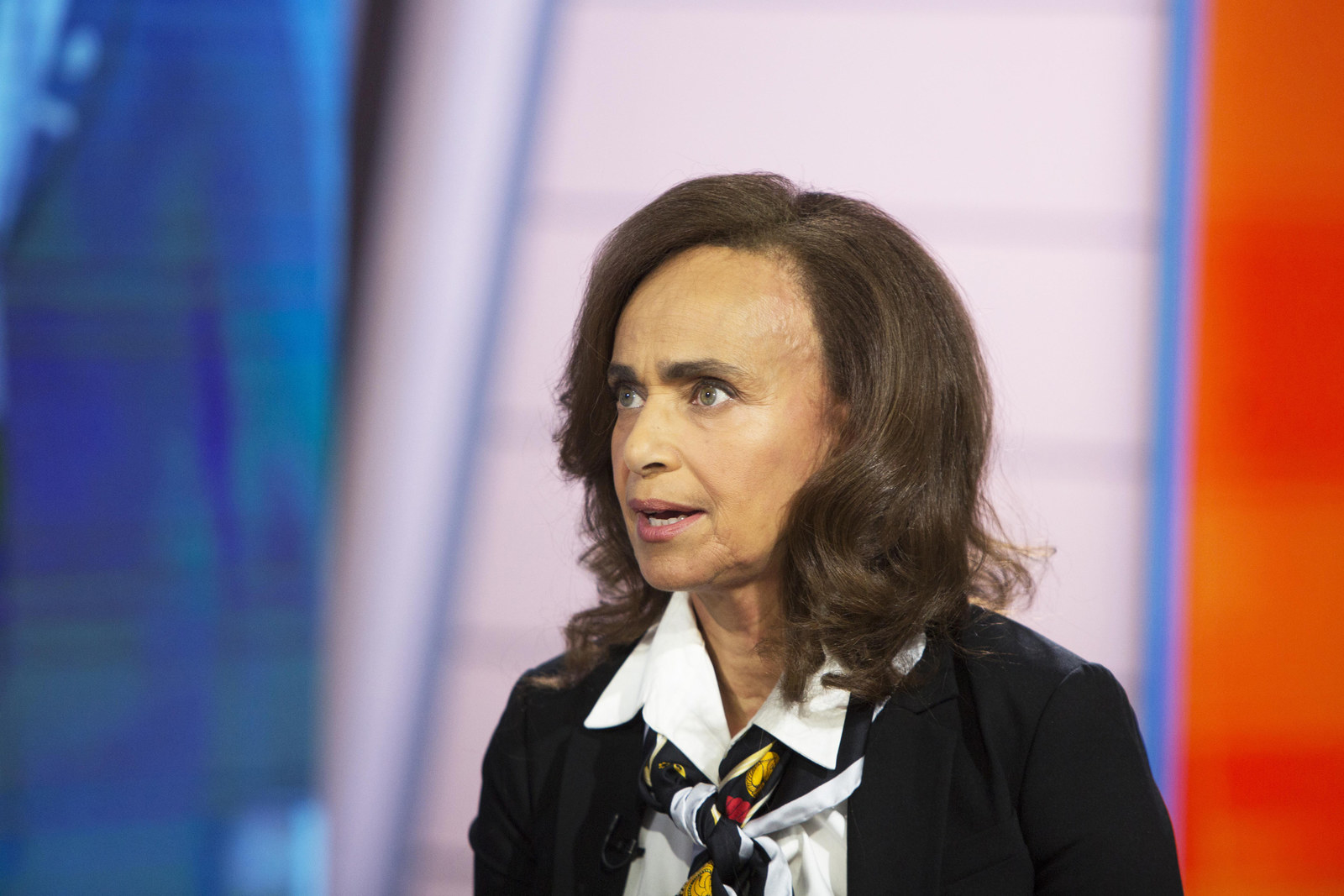 When first reporting the settlement in November 2017, BuzzFeed News initially kept the woman at the center of the lawsuit's name out of the story, at her request. But she eventually came forward herself.
"I just feel like I didn't get due process, and that was my issue," Brown said. "And then I have to deal with all of the backlash — you know, and I'm still dealing with it."
The passage of the new legislation received so little fanfare that Brown — the only person who accused a member of Congress of sexual harassment interviewed for this story after the vote — was unaware that it had even passed. No one had called the first woman to force Congress to recognize they too have a harassment issue.
"Coming forward even today, you are going to have a hell of a time getting another job," said Melanie Sloan. "Because you are going to be seen as a troublemaker. And disloyal. And that is valued on both sides of the aisle, far more than anything else."
Sloan went on the record about mistreatment she had also experienced in Conyers' office after Brown's story was published. "What had bothered me about it was that there were so many efforts to discredit the people who had come forward," she said in an interview. She figured she had built up enough credibility on Capitol Hill that people would have a harder time dismissing her — as crazy, anyway. She had no illusions it would be pleasant.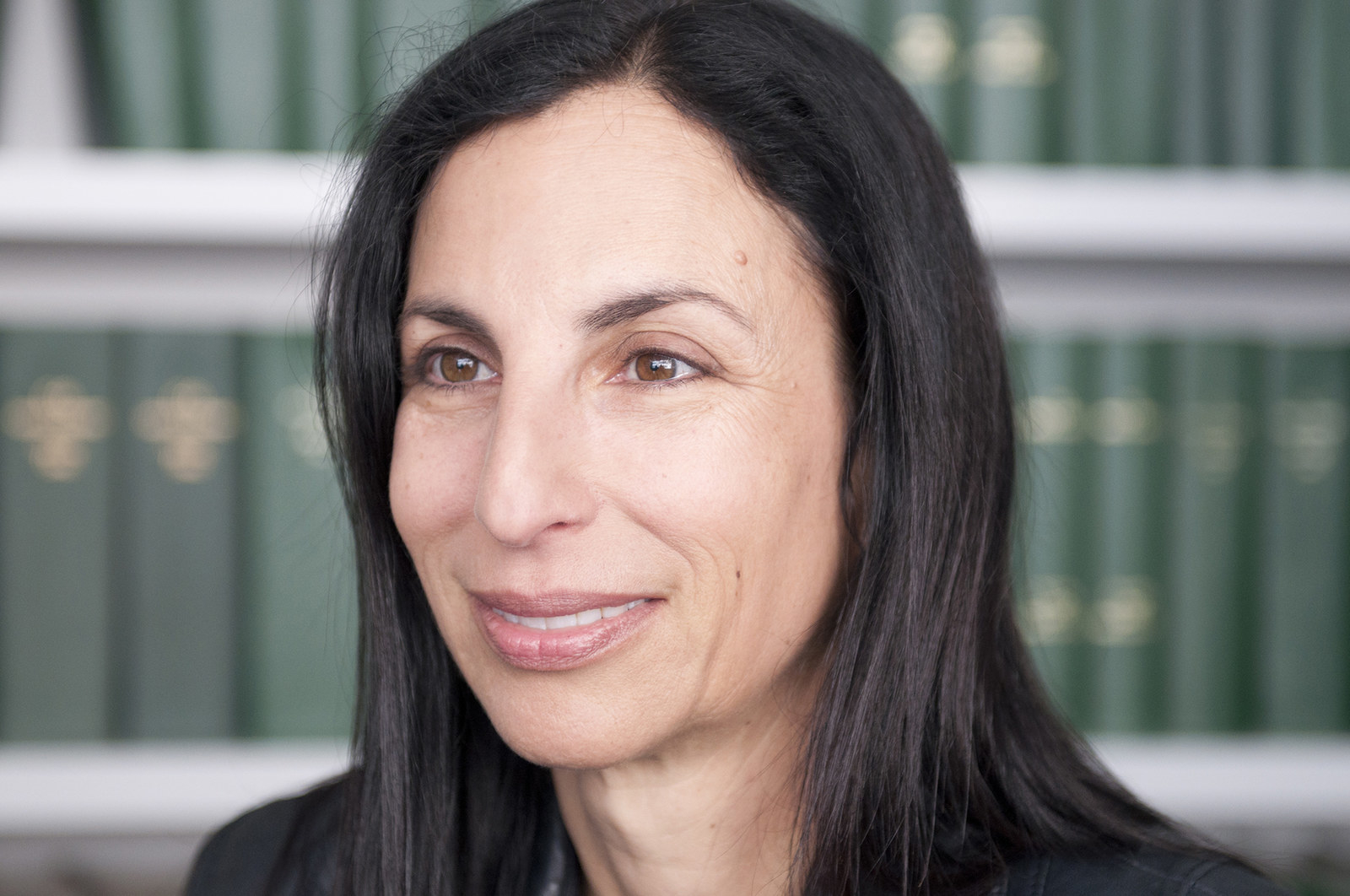 In and outside of Washington, people were frustrated with Nancy Pelosi over the way she handled the Conyers allegations, particularly after going on Meet the Press, where she called the congressman an "icon." She spoke with Sloan on the phone a day later, and put out a release saying she believed her. "I was not happy with her because she'd gone on Meet the Press, and dismissed the allegations," Sloan said. "I think she realized she made a mistake and she called me. We must have talked for like 30 to 45 minutes. It wasn't a cursory call. And she asked me about the experience, and she asked me what I thought she should do. What should be done? And I felt like she was taking the issue seriously."
"That hasn't even meant that all those people who were their accusers can get jobs and recover. And that is the biggest problem. And I think that is something you can't legislate."
"The risks for coming forward haven't changed despite the #MeToo movement," Sloan said. "The repercussions. The fear of what is going to happen. More women have come out and spoken up, and some people have disappeared, have lost their jobs. But that hasn't even meant that all those people who were their accusers can get jobs and recover. And that is the biggest problem. And I think that is something you can't legislate."
More than a year later, Congress has finally overhauled the Congressional Accountability Act of 1995, the legislation that established the baroque system for complaints around harassment and abuse. For years, people who wanted to file a complaint went through a secretive system filled with hurdles. Beginning the complaint process could take up to 90 days (during which people continued to work in the same offices) and required signing a confidentiality agreement to move forward. Then, if a settlement was reached, taxpayer money would be used.
The latest piece of legislation addresses a lot of that: It gets rid of the 30-day counseling period, 30-day mediation period, and 30-day "cooling off" period built into the system. It allows for working remotely or taking paid time off without fear of retribution while a claim is pending. There's public reporting about settlements. And the legislation is intended to hold lawmakers personally liable for awards and settlements stemming from harassment they personally commit, even if they've left office.
Passing those changes took a full year. And what held the process up is its own problem: a disagreement between the House and Senate (not Democrats and Republicans) on whether lawmakers should be held personally liable for settlements and awards resulting from discrimination claims. The new legislation holds lawmakers personally liable for harassment. But it does not do the same for acts of discrimination under Title VII of the Civil Rights Act, something members of the House long advocated to include in the legislation. And it differentiates between the House and Senate on personal liability: House members are automatically responsible for settlements pertaining to them; the Senate Ethics Committee will determine that a senator is personally liable.
Lawmakers in the House still want to deal with the discrimination component, though, and Reps. Jackie Speier and Bradley Byrne have said they are planning to introduce something to that effect in the new Congress. Speier said they have a commitment that the Senate will vote on it — if the legislation only pertains to House members.
"It's a system that really goes out of its way to protect the people in power," said Anna Kain, a former aide to Connecticut Democrat Rep. Elizabeth Esty, in an interview prior to the new rules' passage. "I think there are a lot of people who have been in power for a long time and have a lot of power and don't want that to go away."
In March, Kain decided that she should publicly share her story, after becoming frustrated with how little action was taking place on Capitol Hill. "People were sharing their stories, they were going out on a limb, they were saying a lot," she said. "Like, I now know how vulnerable of a thing it is to do and it seemed to be the only thing that was moving lawmakers. And it seemed to be working and the House passed their bill — then it just stopped."
So, she talked to the Washington Post. Kain had dated a staffer in Esty's office, the former chief of staff, Tony Baker. She alleges he was abusive toward her throughout 2014 when they were both in the office. After she had left, Baker left her a threatening voicemail in 2016 that Kain saved — "You better fucking reply to me or I will fucking kill you." She called the police and filed a restraining order against him.
According to emails obtained by the Post, Esty found out about the allegations within a week, but Baker stayed on staff for three months and left with a positive job recommendation he got to cowrite.
The Post reporter was the first person whom Kain really told about the experience that she wasn't close with. It was shocking to her that the Washington Post even wanted to write about it. The process was fraught: She took a couple of days off work around when she thought the story would be published, but then Trump would do something and take over the news cycle. The wait was excruciating; this was about her life. "I'd never read my name in the paper before for anything," Kain said.
"For the first time in, like, two and a half years, I felt like I was in control and I felt really empowered."
And yet, she said, "For the first time in, like, two and a half years, I felt like I was in control and I felt really empowered."
Shortly after, Esty apologized and announced she would not seek reelection.
That response — resignation or retirement — has been common among lawmakers accused of harassment or abuse themselves or those who've overseen it in their offices.
Arizona Republican Trent Franks resigned after it was reported he had offered staff money to carry his children. Pennsylvania Republican Pat Meehan also resigned after it was reported he'd made unwanted advances toward an aide that he referred to as his "soulmate." Nevada Democrat Ruben Kihuen said he wouldn't run for reelection following allegations of sexual harassment from multiple women, the first which was reported by BuzzFeed News. (He now reportedly appears to be running for Las Vegas City Council.) Fahrenthold resigned in April. And, after Democratic leadership initially defended Conyers, that support collapsed, and he announced his "retirement."
"That wasn't, like, a goal of mine to have him resign," Brown said. "That might have been a goal of some of the members of Congress or some of the legal community, but it wasn't really mine. Because I knew that it would be over, that nothing was gonna be done. I just didn't have faith that anything was going to be done, so it wasn't this great gratification that came because he resigned. To me, it was the opposite."
The more high-profile the lawmaker, the more complicated the exit process has been. Accused by several women of inappropriate touching, former senator Al Franken remained defiant even as he resigned; some Democratic donors, in particular, like George Soros and Susie Tompkins Buell have expressed frustration with Kirsten Gillibrand and other Democratic women who called for his resignation. Reconciling Conyers's outsize legacy in the Civil Rights movement with the allegations of sexual harassment against him was difficult, as well.
Rashida Tlaib, the incoming representative who will take over Conyers' seat in January, was at a public meeting in the Detroit area not too long ago when Conyers asked her to stand up. He bowed to her.
She got teary-eyed. It was emotional.
Rashida Tlaib was at a public meeting in the Detroit area not too long ago when Conyers asked her to stand up. He bowed to her.
"I still think of him in many ways as an organizer, a civil rights organizer, that lost — kind of in many ways lost his way. But I also feel like he did go into this environment that allowed it, and allowed it to persist, and he wasn't held accountable," Tlaib said in an interview.
"I think the biggest challenge is making sure that people are going to continue taking this seriously and not waiting for yet another incident," she said. "I also think it's going to take a lot of courage because there are still current members that may have been, you know, not swept in with this #MeToo movement that still exists, and still creating kind of this environment that, yeah, I may come forward as a woman, but it may not result in any accountability."
That's what concerns some of the women who've come forward over the past year. That when you do, it may end up in the limbo that is the Ethics Committee.
"It's just a group of elected members investigating other members, their colleagues, and passing judgments by which they themselves will be judged moving forward, and it's public," Kain said. "It's just not a good system."
When Sam, whose last name BuzzFeed News is withholding, said Kihuen repeatedly harassed and made sexual advances toward her during his 2016 congressional campaign primary, high-ranking Democrats called on him to resign, which he did not. Instead, he said he would not run for reelection, a day after an Ethics Committee investigation began.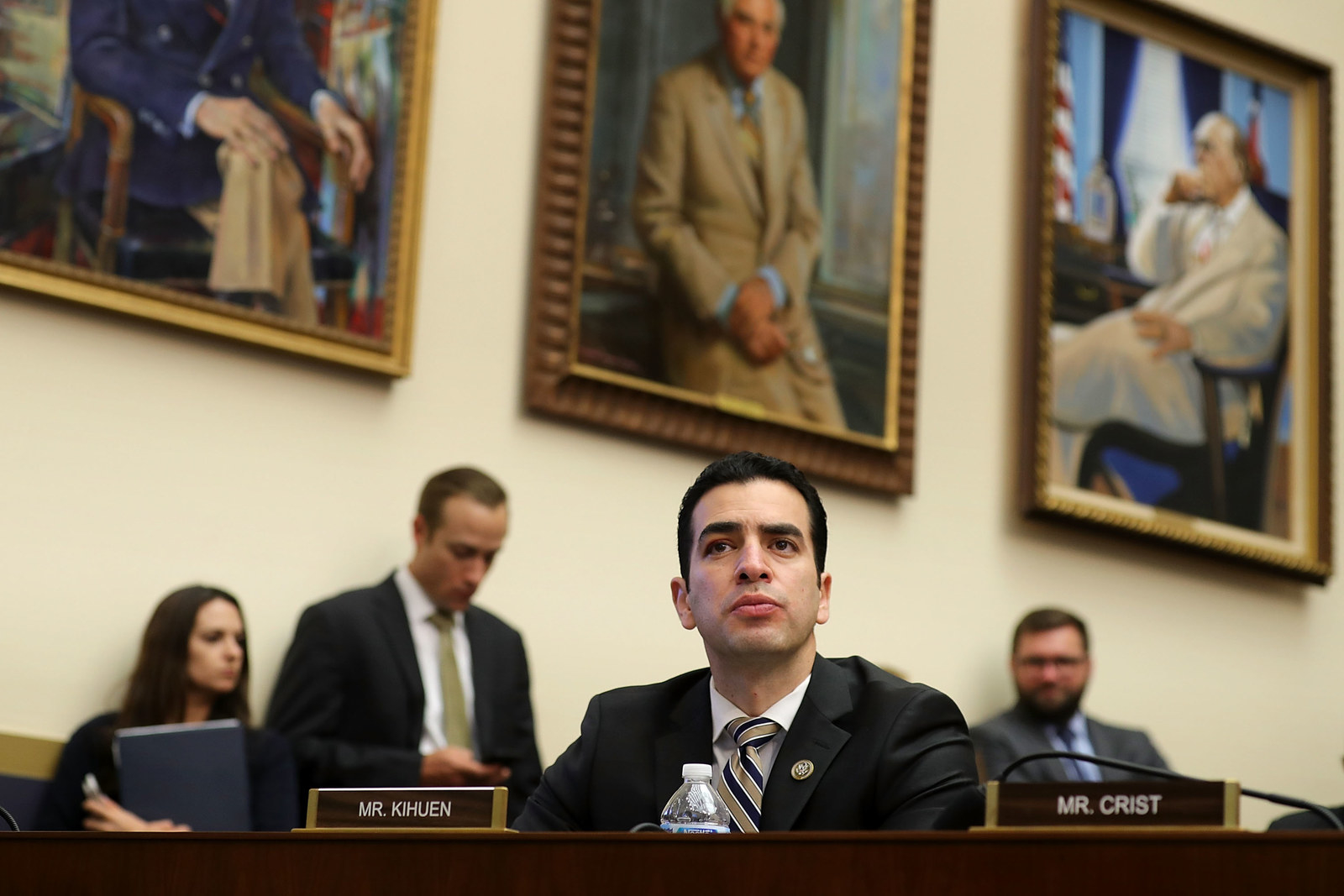 (A couple of months later, when the possibility that Kihuen would run again was being floated, Pelosi demurred when asked whether she still thought Kihuen should resign. "When members of Congress or members of the Senate are accused of sexual harassment or sexual assault, the response overall has been really inconsistent. The reaction from other members, the reactions from the Democratic Party has been really inconsistent," Sam said. "When I first heard that he was considering running again I was worried that, you know, people like Leader Pelosi [that] had spoken out against him, maybe they decided it wasn't a big deal anymore.")
Sam said the Ethics Committee reached out to her at the end of January in a letter that requested documents related to Kihuen, and asked her not to discuss the case with anybody other than her legal counsel.
She didn't know she needed a lawyer until other people told her; finding one was hard, and the process still seemed opaque to her. She says she sent the committee hundreds of texts and Facebook messages from her time working on Kihuen's campaign.
The committee eventually sent her an interview date; she says she had her lawyer ask whether the interview could take place over the phone, but they wanted her to fly to Washington to appear in person. During the interview, Sam said, printouts of information she had given the committee were handed out to members of Congress. She didn't regret sending them, and knew they were helpful, but she still didn't want strangers to see her personal messages. After the interview, they sent her a request for receipts related to her travels, and then they sent her a check.
For months after the interview, she heard nothing.
During that wait, she found new things to worry about. Sam learned that one member of the House Ethics Committee was on the same Democratic Congressional Baseball team as Kihuen. That bothered her. For all she knew, she said, maybe they barely knew each other — or maybe they were close friends. Should members really be investigating other members?
"I'm not sure that those people realize what they were asking of me by saying there should be an Ethics Committee investigation"
"I'm not sure that those people realize what they were asking of me by saying there should be an Ethics Committee investigation," Sam said of politicians who called for one.
In November, the House Ethics Committee issued a report reprimanding Kihuen. Other women had bolstered Sam's allegations, and the committee noted the similarities among the allegations. The committee could have "sought harsher sanctions" according to its report, but found reproval to be the "appropriate" step.
The same day, the House Ethics Committee also issued a report about North Carolina Rep. Mark Meadows over his handling of sexual harassment allegations made by multiple women against his former chief of staff, Kenny West.
Comparing various lawmakers' cases can be difficult. The people involved, the facts of the case, the way they were received, all change from situation to situation. There's a spectrum of behavior, but how do you account for that in a way that everyone gets due process?
There were some similarities between Meadows' and Esty's cases, in that they both had to do with how they handled allegations against their former chiefs of staff. (Meadows, for his part, will be returning in the new Congress.) When the reports were issued, Kain, who closely follows coverage of these issues, noticed the similarities to her own case, and looked for information that might indicate a report from the Ethics Committee was coming down the pipeline on Esty. Kain said she sat down for an hours-long interview with a committee investigator and two of their attorneys, and provided texts, emails, and journal entries.
The Committee, however, never formally announced an investigation into Esty, which they regularly did concerning other allegations. Tom Rust, a spokesperson for the House Ethics Committee, did not comment when BuzzFeed News reached out to check on the status of the investigation. He did not comment when asked whether there was an investigation. Kain is still waiting for some sort of conclusion, but the Ethics Committee loses jurisdiction over members as soon as they leave office, and Esty's term will end in just a couple of weeks.
A day after this article was published, the House Ethics Committee voted to issue a report on Esty, confirming it had looked into the allegations against Baker and the lawmaker's handling of the situation. The Committee determined that the investigation into Baker's behavior took "longer than necessary," and her decision to have a former chief of staff and campaign committee treasurer (both of which had ties to Baker and Kain) look into the allegations against Baker was "a poor choice."
"While Representative Esty could have better handled the investigation of Mr. Baker's behavior, the Committee found that Representative Esty's response to allegations of Mr. Baker's misconduct warrants no further action," said the committee's report.
The loss of the committee's jurisdiction that comes with a member leaving office is a source of frustration.
Fahrenthold resigned in April, before the House Ethics Committee could issue a report. He promised to pay back the $84,000 in taxpayer money he used to settle the sexual harassment lawsuit, but, to date, has not. The House Ethics Committee issued a statement after his resignation encouraging him in the "strongest possible terms" to pay the money back. And the legislation Congress just passed — which is supposed to hold lawmakers personally liable for awards or settlements related to harassment that they "personally commit" — isn't retroactive.
Speier, a Democrat from California, and Byrne, a conservative from Alabama, are committed to continuing on with changing the system. Both lawmakers have special interest in this subject area — Byrne because of his background in employment law and Speier because of her personal experience that led her to launch #MeToo Congress.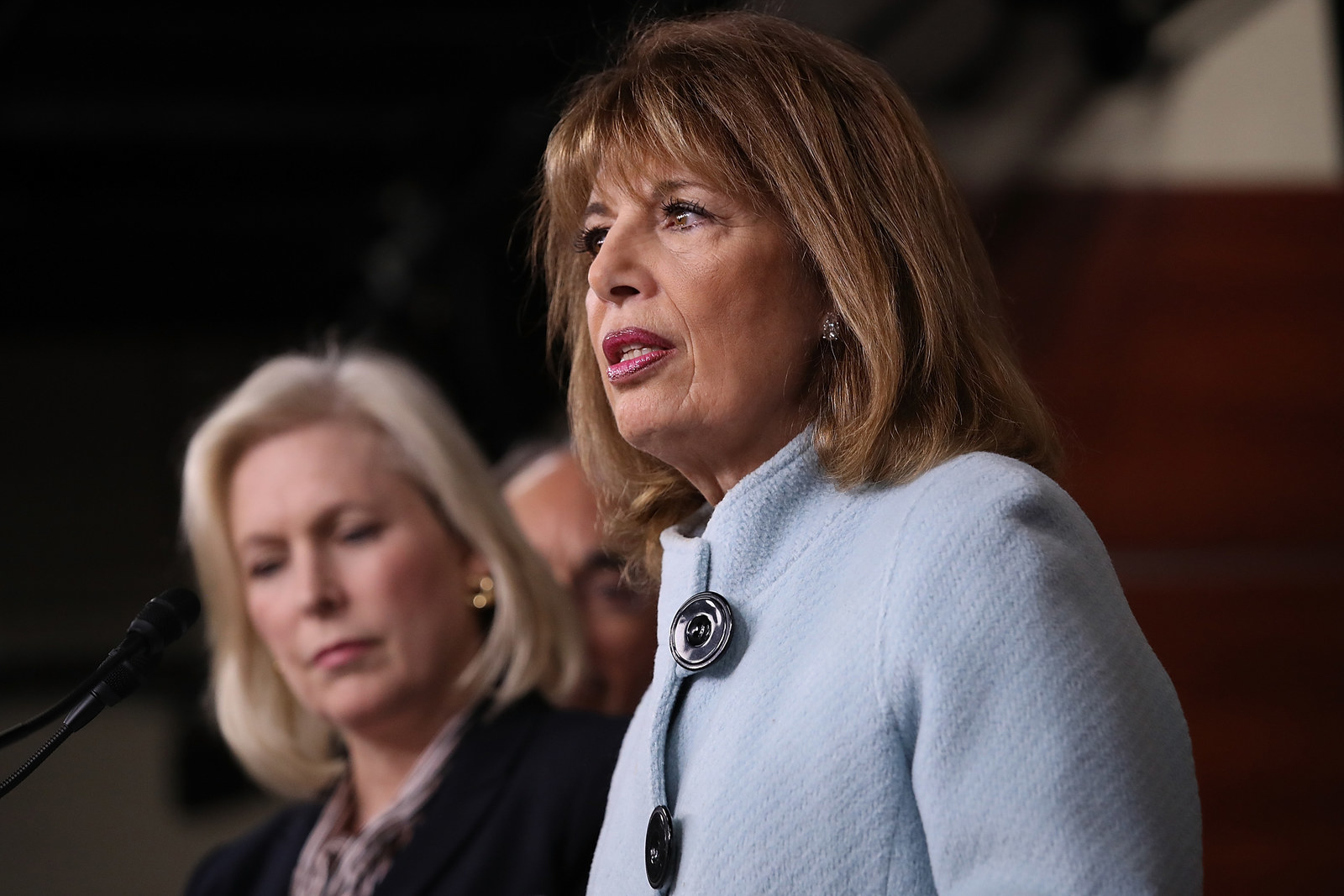 Her campaign resulted in women coming into Speier's office. They would sit on a leather couch, across from Speier, to tell her stories she will never forget, many from women who never came forward publicly. There was the young woman who sat there sobbing because she was endlessly sexually harassed, so she left the Hill. There was a single mom who was scared about losing her job if she spoke up.
"The issue was red hot nationwide. And people were aghast that taxpayer money was being spent to settle these cases," Speier said.
There was also just the complication that all this involved the very people creating federal policy. It's not just that they were spending taxpayer money to protect themselves, but that there was the perception that lawmakers were treating themselves differently than they would anyone else.
"The law is secondary to changing the culture, on this issue, we're trying to use law to change a workplace culture," Byrne said. "We're all on the same page. We all understand this is the policy, this is what you have to do to comply with it. And you've got to set the tone from the top. You can have all the policies and laws and rules in the world, but if the people at the top don't take it seriously or have violated it themselves, you're never going to change the culture. I think we have changed the culture, I really do."
Even in the House, though, lawmakers still have a lot of questions. In the wake of the #MeToo movement, House members passed a resolution requiring them to complete sexual harassment training. When Tlaib and the rest of her class came to Washington for new member orientation, Byrne and Speier led the training, opening with a call to put down their phones. They could tell the members were paying attention because of all of the questions they were asking.
Tlaib still thinks there is a lack of clarity. "I looked around and people that didn't even ask questions during the whole time," she said, "all of a sudden they're more engaged on that issue, and asking questions on that issue, including some of the women, asking for clarity because there was just so much vagueness in how they're addressing this."
For the women who came forward, they just want to see the system change without it requiring another individual to go public with personal pain to push the process along one step at a time. "It's really unfair that the only thing that seems to be moving lawmakers and keep it in the national conversation are people who have been victims of these experiences sharing their own stories," Kain said. "And I just don't think that the burden should be on us."
They often point out that there's more to them than what appears in the news stories concerning them. They have careers and families sidetracked by whatever it is that happened to them.
Still, they don't regret coming forward. They're hopeful about the future. They have faith in the power of the #MeToo movement, and the lasting change it can affect.
"It's a matter of wanting to tell my story, because if you don't then things get distorted, and you want to tell your own story," Brown said, adding that she doesn't want to be pitied. "I'm OK. I want people to know that I'm OK. But I feel like what was done to me was not right." ●

Kate Nocera and Veronica Dulin contributed reporting.
CORRECTION
Elizabeth Esty's name was misspelled in an earlier version of this post.
UPDATE
This article was updated with findings from the House Ethics Committee report on Rep. Esty.