Members Of Congress Share Their New Year's Resolutions
After a long, strange year, members of Congress are hoping to lose campaign weight, spend time with family and even surf in 2017.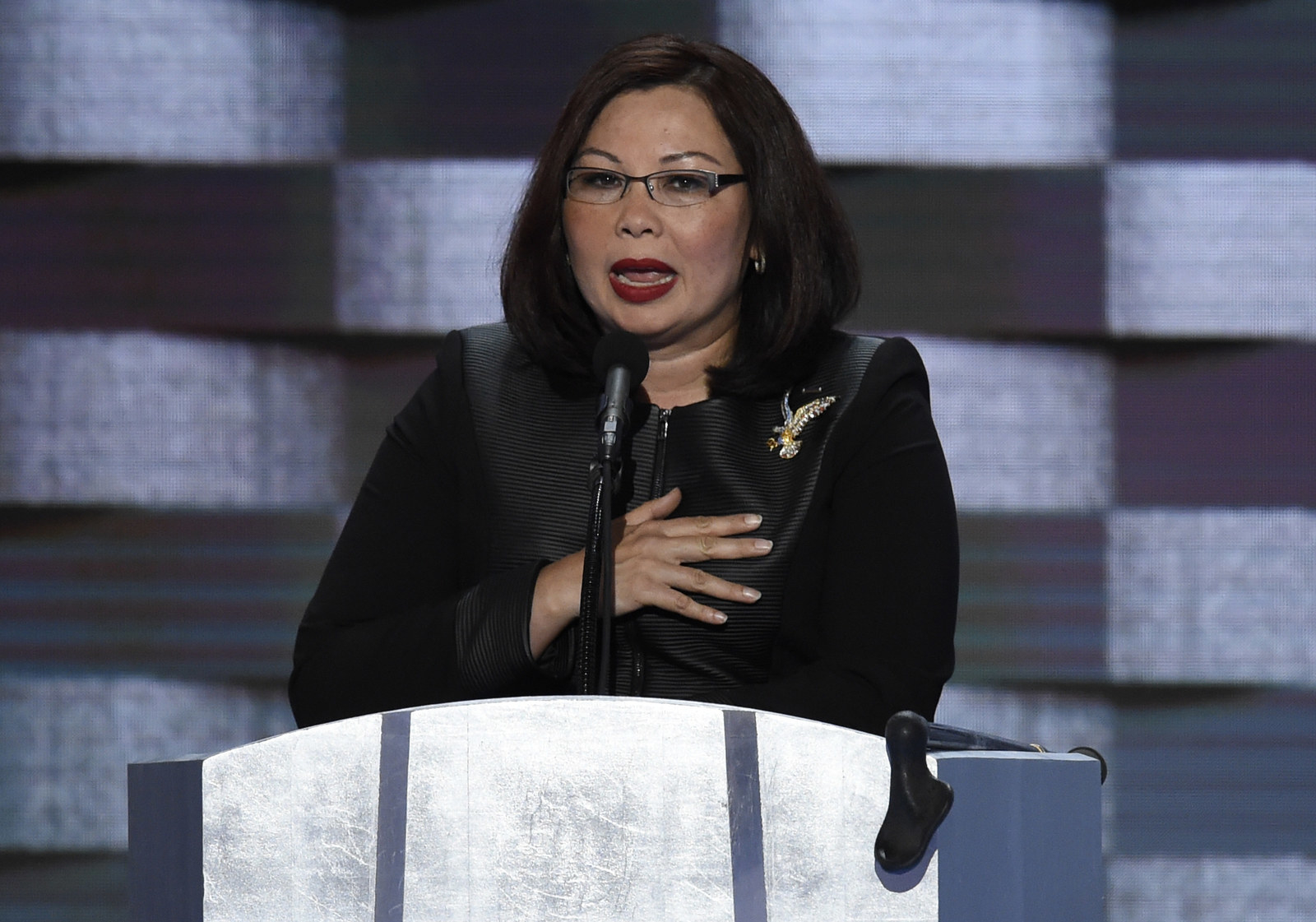 WASHINGTON — 2016 was a pretty crazy year, so BuzzFeed News decided to look ahead to the coming new year and asked members of the US House of Representatives what their New Year's Resolutions are. Here are some of their best answers.
Rep. Tammy Duckworth, Democrat from Illinois and incoming US senator
"Lose weight. I've gained so much weight on this campaign trail. Eat better and cook my own dinners and lose weight."
Rep. Dana Rohrabacher, Republican from California
"I had a shoulder replaced this year, so my New Year's resolution is to get the other shoulder replaced and to do all the exercises I need to do so that I can go surfing by the time I'm 70 years old, which is in June."
Rep. Paul Cook, Republican from California
"I don't know, take care of my family and kids and survive — it's going to be a very interesting year. A lot of changes... so it's kind of exciting from a historical perspective. Enjoy it. As I said, the biggest thing... it's all about my family and kids and grandkids and hope that they're in good health and do well and go forward with that, and everything else is secondary."
Rep. Hank Johnson, Democrat from Georgia
"To pick up 40 pounds of muscle, so I can be the next Arnold Schwarzenegger... so folks can stop picking on me."
Rep. Mike Fitzpatrick, Republican from Pennsylvania
"I bought a small sailboat last week, and I'm looking forward to spending a lot of time on the lake up in Pennsylvania next year. I promised myself this year, but I couldn't quite get to it, but with the new year brings in new resolutions, and one I'm going to keep."
Rep. Tom Rooney, Republican from Florida
"I have a lot of things that I should stop doing, like dipping, but I can't promise that, so I think I need to lose like 25 pounds. That's my New Year's resolution."
Rep. Blaine Luetkemeyer, Republican from Missouri
"I've been busy trying to finish up this year. My wish list would be whatever it takes to get things done for this year."
Rep. Henry Cuellar, Democrat from Texas
"My New Year's resolution is just spending time with the family."
Rep. Jim Langevin, Democrat from Rhode Island
"Eating healthier, that's definitely going to be one."
Rep. Eliot Engel, Democrat from New York
"It's a very simple, easy one — to spend more time with my family. And that's the truth."
Rep. Eric Swalwell, Democrat from California
"My wife's pregnant, so to have a healthy baby."
Rep. Dave Trott, Republican from Michigan
"I need to eat less fried food... and hopefully be an even more productive and studious member of my committee."
Rep. Michelle Lujan Grisham, Democrat from New Mexico
"Two. One, personal, try to keep this weight off that I've lost and be fit, I've been working on every day. And the second is to make sure that no child is hungry in New Mexico."
Rep. Judy Chu, Democrat from California
"To make sure that I touch base even more with my constituents and use every means possible, including social media, to make sure they have close contact with me."
Rep. Grace Napolitano, Democrat from California
"I've always had resolutions. Just to get my job done, to take care of my family and hope that it all goes well for all of us."
Rep. Jared Polis, Democrat from Colorado
"To eat healthier."
Rep. Peter Welch, Democrat from Vermont
"My New Year's Resolution is to complete what I'm calling the '49 challenge': to try each one of Vermont's 49 craft breweries and 49 artisan cheesemakers. There is a lot of uncertainty in the world and a lot is going to change in 2017, but luckily Vermont beer and Vermont cheese will always be delicious!"