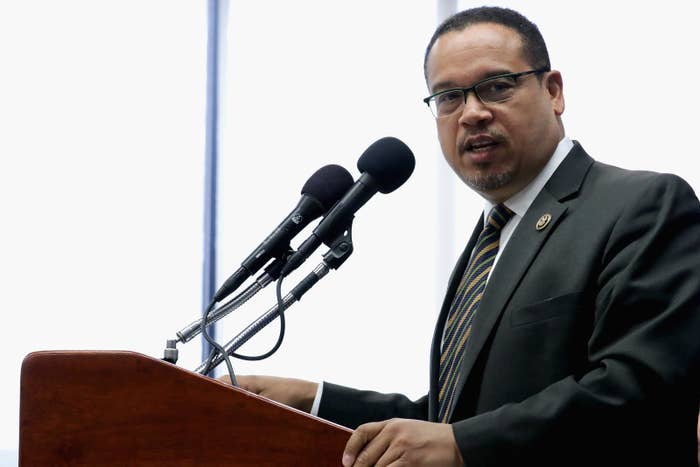 WASHINGTON — US Rep. Keith Ellison has announced his candidacy to be chair of the Democratic National Committee.
In a statement, Ellison said Democrats need to begin the "rebuilding process."
"Democrats win when we harness the power of everyday people and fight for the issues they care about. It is not enough for Democrats to ask for voters' support every two years. We must be with them through every lost paycheck, every tuition hike, and every time they are the victim of a hate crime. When voters know what Democrats stand for, we can improve the lives of all Americans, no matter their race, religion, or sexual orientation," Ellison said in the statement.
Ellison, who represents Minnesota's 5th district, is co-chair of the Congressional Progressive Caucus and a member of the Congressional Black Caucus. He was the first Muslim elected to Congress.
Among those who backed Ellison were Sens. Bernie Sanders and Harry Reid. Also among the big names backing Ellison is Sen. Chuck Schumer. Schumer is expected to be the next Senate minority leader since Reid is retiring.

"I support him unequivocally," Rep. Raúl Grijalva, Ellison's co-chair on the Congressional Progressive Caucus, told BuzzFeed News in a Monday interview. "I think he'd be a breath of fresh air, but more importantly a changing image for our party."

Others who expressed interest in the position include former Vermont Gov. Howard Dean, who has previously held the post.
"Keith gets the disconnect I think that we had this November, and I think having someone with his energy and his drive and his values would be extremely beneficial to us moving forward, especially in contrast to what could be coming out of the Trump administration," Rep. Mark Pocan told BuzzFeed News in an interview last week.