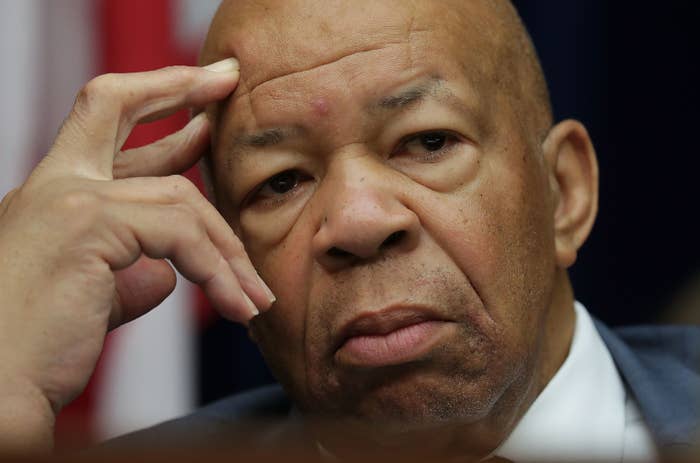 WASHINGTON — Two House Democrats have introduced legislation to investigate "foreign interference" during the 2016 election.
The legislation, if passed, would create an independent, bipartisan appointed commission to investigate foreign interference in this year's election given the evidence that Russia was behind hacking throughout the course of the year.
"I think it would be congressional malpractice if we did not look into this," said Maryland Rep. Elijah Cummings at a press conference on Wednesday. "We cannot afford to let this be normal."
Cummings and California Rep. Eric Swalwell are leading the initiative in the House, but across the Capitol, Republican Sen. Lindsey Graham has also said he will lead an investigation on the matter, CNN reported.
The legislation's sponsors emphasized that this was not an issue that pertained singularly to Republicans or Democrats.
"I want to make it clear we accept the outcome of the election, and we don't want to re-litigate what happened," Swalwell said. "What we do not accept is that we should leave ourselves vulnerable to this happening again."

The commission would work for 18 months to investigate "the scope, methods, motivation and ultimate effect" of foreign interference on American elections, Swalwell said, adding that it would be funded at an initial level of $3 million.

No Republicans helped introduce the legislation, but Swalwell and Cummings were both hopeful they could get House Republicans on board and said they were working on it.
"They're in a period of transition right now, and we're going to let them go through their transition, but it's too important for us, all of us, to not put this out there before this Congress recesses," Swalwell said. "This happened in 2016, I think we would be betraying our duties to the American people if we didn't put a framework out there before we recessed."
After the press conference, Swalwell told BuzzFeed News that there are outside experts who are very interested in supporting the legislation, and he said he thinks the outside support will also help get Republicans on board.
President-elect Donald Trump said in an interview with Time he does not believe Russia interfered in the election and that he believes the intelligence community's conclusions were politically driven.

"He is denying that the sun sets in the west, as far as I'm concerned," Swalwell said in the press conference.
Swalwell serves on the House Permanent Select Committee on Intelligence and serves as ranking member of the subcommittee on the CIA. Cummings serves as the ranking member of the Committee on Oversight and Government Reform. Texas Rep. Sheila Jackson Lee joined them for the press conference.