Criticism of the Trump administration's policy of separating children from their parents at the border has been widespread, even among members of the president's own party.
That includes many Republicans in Congress, who have come out forcefully against separating children from their undocumented immigrant parents. The practice is a result of the "zero tolerance" policy the Trump administration chose to pursue in April that prosecutes adults who enter the United States illegally, which in turn systematically separates them from their children. Despite the administration's lies about the cause, there is no law that requires them to do this. Nearly 2,000 kids were separated from their parents in the span of six weeks, according to the Department of Homeland Security.
Stories about family separation continue to dominate headlines, and President Donald Trump has punted to Congress to come up with a solution to the problem his administration created. While there is no consensus among Republicans around a solution, many are clear on one thing: It needs to stop.
On Tuesday, a dozen Republicans led by Sen. Orrin Hatch signed a letter to Attorney General Jeff Session, asking the Trump administration to halt the zero tolerance policy while Congress works on the issue.
"The immediate cause of the crisis is your Department's recent institution of a 'zero tolerance' policy under which all adults who enter the United States illegally are referred for prosecution, regardless of whether they are accompanied by minor children. We support the administration's efforts to enforce our immigration laws, but we cannot support implementation of a policy that results in the categorical forced separation of minor children from their parents," the letter said.
Sen. Lisa Murkowski, Alaska
"The time is now for the White House to end the cruel, tragic separations of families. They are not consistent with our values. The thousands of children taken from their parents and families must be reunited as quickly as possible and be treated humanely while immigration proceedings are pending. … The Attorney General and Secretary of Homeland Security should make the call today."
Sen. Susan Collins, Maine
"It is inconsistent with our American values to separate these children from their parents unless there is evidence of abuse or another very good reason. We need to fix our immigration laws, but using children is not the answer."
Sen. Marco Rubio, Florida
Sen. Roy Blunt, Missouri
"We clearly have a border security problem," Blunt said in a statement to KCUR. "I agree with Mrs. [Laura] Bush and Mrs. [Melania] Trump that separating families does not meet the standard of who we are as a country. Strengthening our border security and upholding our laws in a manner consistent with our values will help facilitate progress toward addressing all aspects of our broken immigration system."
Sen. John Cornyn, Texas
"Parents who are awaiting court proceedings shouldn't have to do so separated from their children, and children shouldn't be taken from their parents and left frightened and confused about where they are and what is transpiring around them."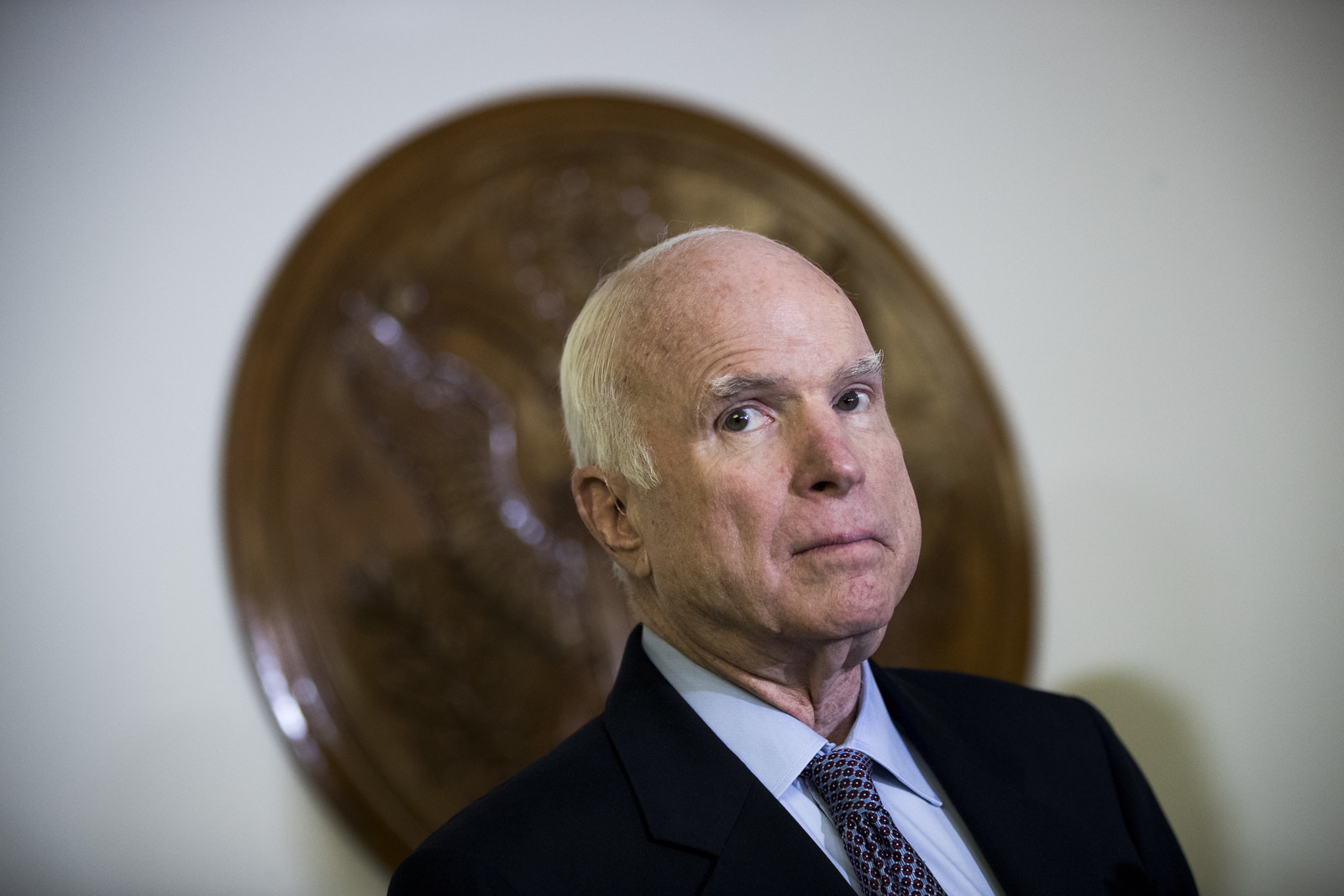 Sen. John McCain, Arizona
"The administration's current family separation policy is an affront to the decency of the American people, and contrary to principles and values upon which our nation was founded. The administration has the power to rescind this policy. It should do so now."
Sen. Ben Sasse, Nebraska
"The President should immediately end this family separation policy."
Sen. Rob Portman, Ohio
"As I have said for the last several weeks, I oppose the Trump administration's policy of separating children from their parents. This is counter to our values. We can have strong border security without separating families at the border. They can be kept together and dealt with as a family unit."
Sen. Lamar Alexander, Tennessee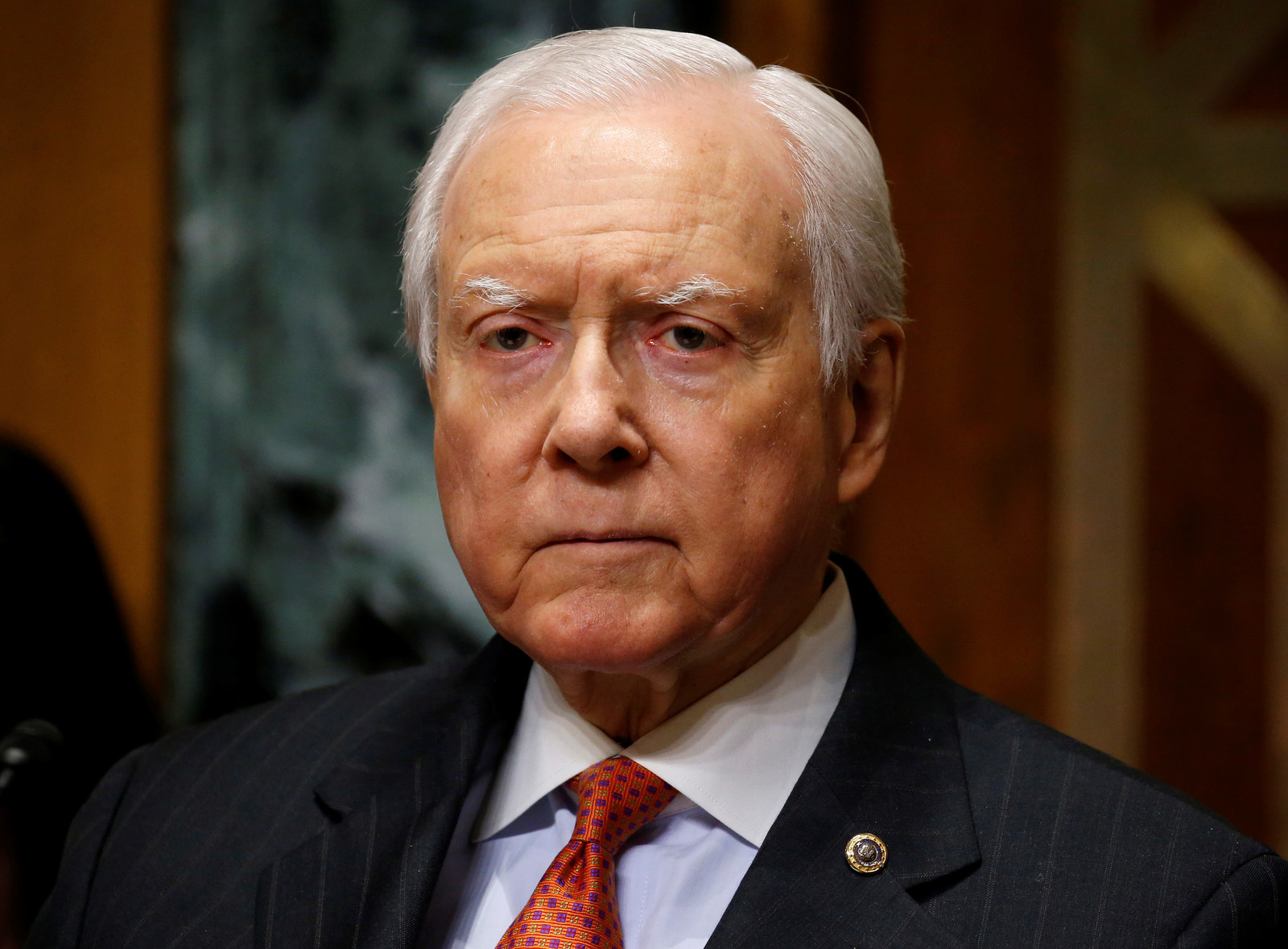 Sen. Orrin Hatch, Utah
"The way it's being handled right now isn't acceptable. It's not American. I think we've got to do whatever it takes to try and keep families together."
Sen. Shelley Moore Capito, West Virginia
"I think it needs to end. I think we need to enforce the law, but we need to keep the families together."
Sen. Rand Paul, Kentucky
"I strongly support enforcing our immigration laws, securing our border, and protecting our country. At the same time, I oppose the government separating families."
Sen. Cory Gardner, Colorado
Sen. Bob Corker, Tennessee
"While the issues surrounding our immigration system are complex, we can all agree that innocent children should be protected and not used for deterrence. The administration should use all tools available to stop needless family separation without delay, and Congress should act swiftly to address the serious challenges facing our nation's immigration system."
Sen. James Lankford, Oklahoma
"Like many of my friends on both sides of the aisle during the debate, I don't hold children accountable for the actions of their parents. It's been a basic principle we've held for a long time. We believe in the protection of children and the unity of families."
Rep. Kevin Yoder, Kansas
"As the son of a social worker, I know the human trauma that comes with children being separated from their parents. It takes a lasting, and sometimes even irreversible toll on the child's well being. That's why I'm demanding that Attorney General Sessions halt the practice of family separation at the border immediately as Congress works toward legislative solutions."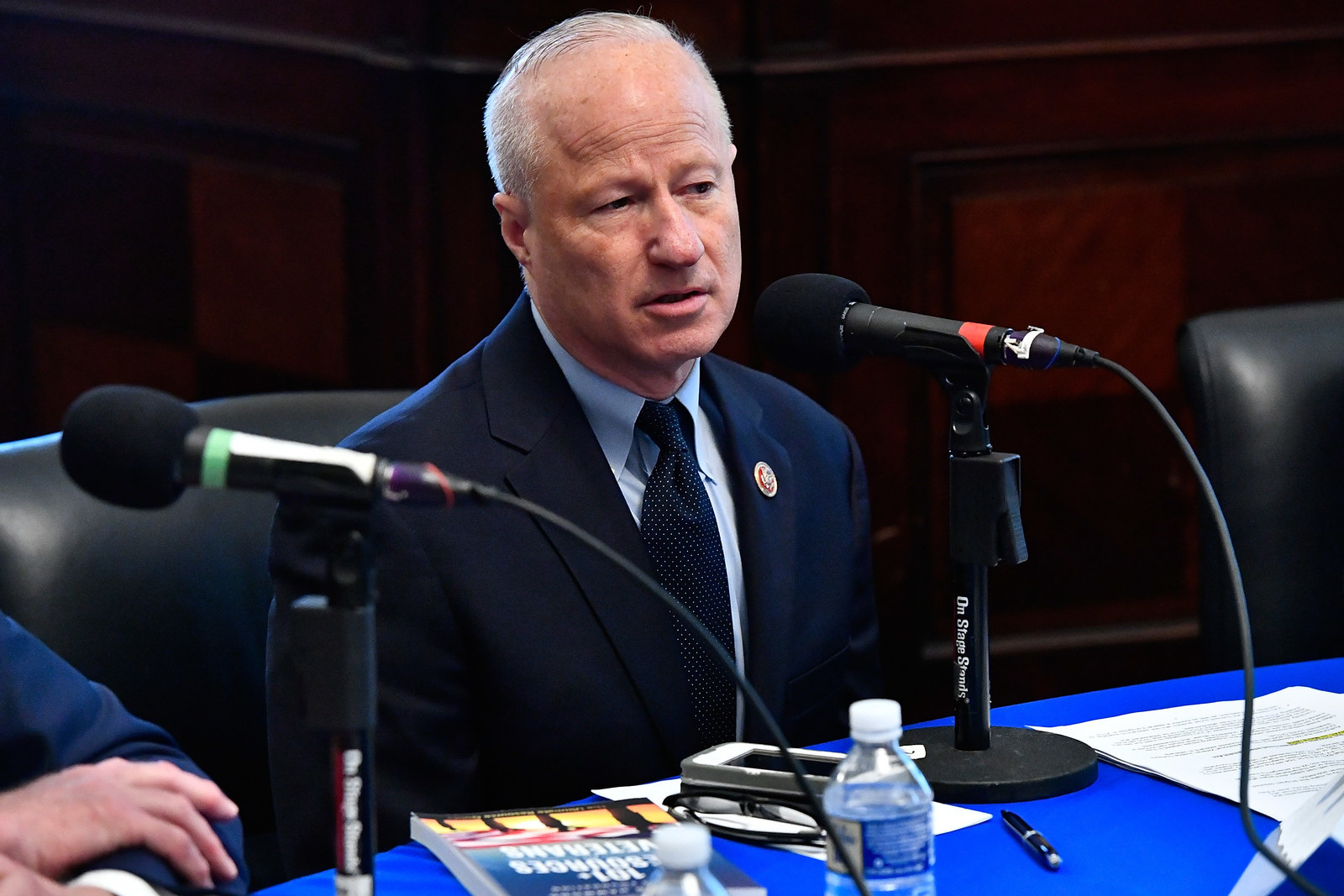 Rep. Mike Coffman, Colorado
"This afternoon I reached out to Sen. Feinstein's office to let her know I want to help her put a stop to this human rights disaster at the border. If that means introducing her bill in the House, I'd be honored to stand with her. If there is a better bill sponsor to get this done, or if there is a better approach from Sen. Sasse, I'm open to all reasonable options. Tearing children from the arms of parents and then isolating them alone is antithetical to the America I grew up in, and to the America I have fought many times to defend. This isn't who we are. My colleagues should mark their words and this moment — history won't remember well those who support the continuation of this policy."
Rep. Steve Stivers, Ohio
"As a father, I know firsthand that there is nothing more important than family, and I understand why kids need to be with their parents. That's why I have publicly come out against separating children from their parents at the border. I am writing a letter to understand the current policies and to ask the Administration to stop needlessly separating children from their parents. If the policy is not changed, I will support other means to stop unnecessary separation of children from their parents."
Rep. Fred Upton, Michigan
"It's time for this ugly and inhumane practice to end. Now."
Rep. Will Hurd, Texas
"This is part of the problem with this administration on this policy. There's different elements of the government that don't understand what's really going on. Kids are being separated from their parents. In the last two months, there's been about 2,000. The previous year, it was almost 700. And a hundred of those kids were under the age of 4. This is just absolutely unacceptable. Taking kids from their mothers is not preventing terrorists or drugs from coming into this country. And so why we would even think that this is a tool that is needed to defend our borders is insane to me."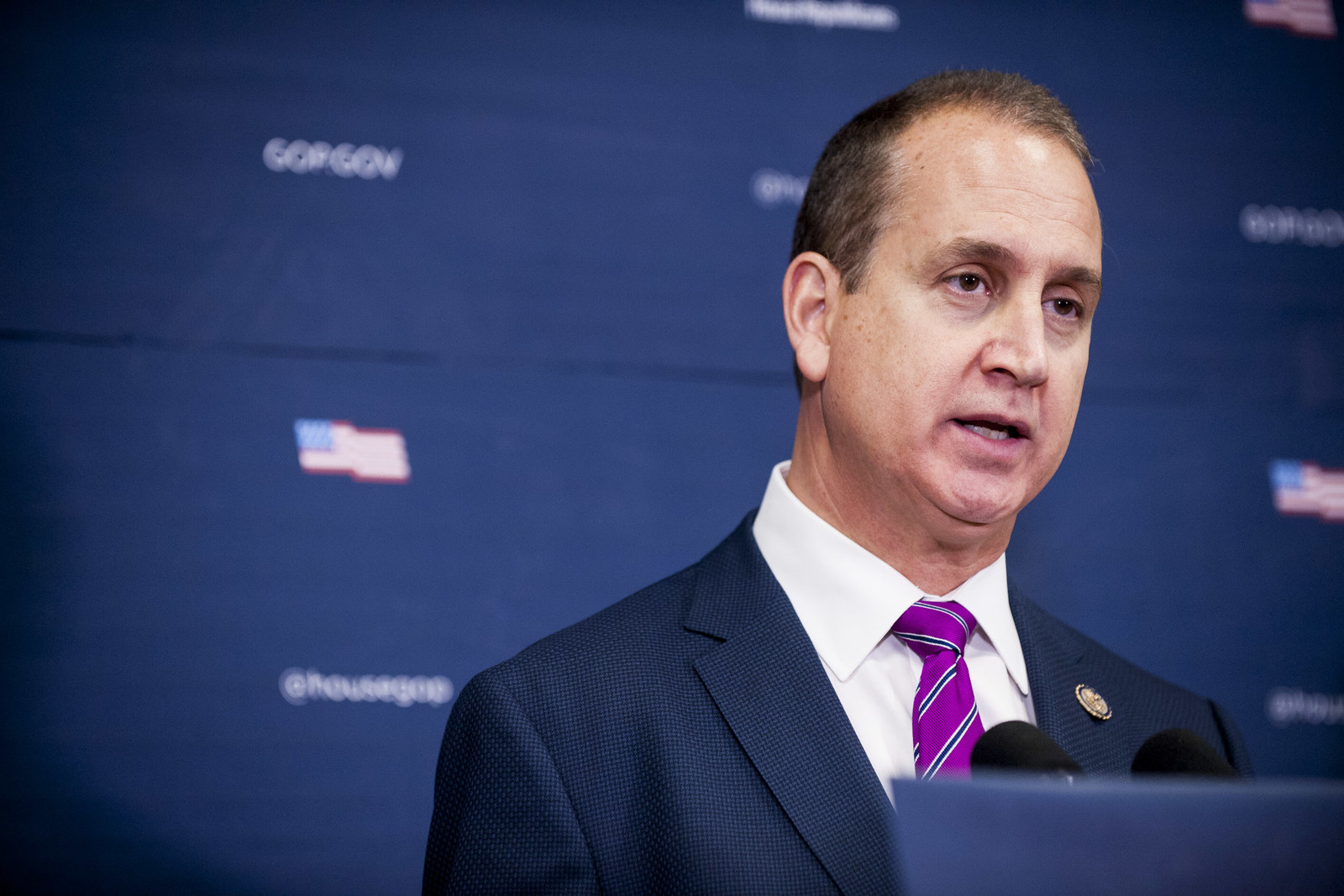 Rep. Mario Díaz-Balart, Florida
"It is totally unacceptable, for any reason, to purposely separate minor children from their parents."
Rep. Carlos Curbelo, Florida
Rep. Ileana Ros-Lehtinen, Florida
"Separating families at the border is a cruel policy that needlessly subjects both parents and children to emotional and psychological harm," Ros-Lehtinen said in a statement. "President Trump has chosen to implement this policy and he can put an end to it but he chooses not to do so and instead blames others."
Rep. Brian Fitzpatrick, Pennsylvania
"I firmly detest the heartless and inhumane practice of separating children from their parents at the border. This extreme measure must end. It is an ineffective deterrent against illegal immigration, and children should not have to face traumatic ordeals given the actions of their parents."
Rep. Jackie Walorksi, Indiana
"The policy of separating children from their parents who cross the border illegally fails to live up to our American ideals of respect and human dignity. I am working with my colleagues toward commonsense legislation to end this policy, secure our borders, and provide a long-term solution for Dreamers."
Rep. Mia Love, Utah
"The Administration's horrible 'zero tolerance' policy has unnecessarily separated children from their parents, and I firmly oppose it. As a mother of three children and daughter of immigrant parents, this is something that's both very tangible and heartbreaking to me. This is not a partisan issue – it's an issue of right or wrong."
"There is nothing more important than protecting vulnerable children from physical and psychological harm. The policy of forcibly separating children from their parent or parents at the U.S. border is seriously wrong, hurts families, and needs to immediately end.
"The Departments of Justice and Homeland Security must halt the practice of family separations, except in the cases of criminal felonies by an adult including rape, murder, sexual assault on a minor, or human trafficking."