Democrats Say They Could Get Behind A Voter Fraud Investigation — To Prove Trump Wrong
"They're making these allegations, but we're going to the attorney generals and saying, is there voter fraud, and what proof is there?" asked Rep. Elijah Cummings, the top Democrat on the Oversight Committee.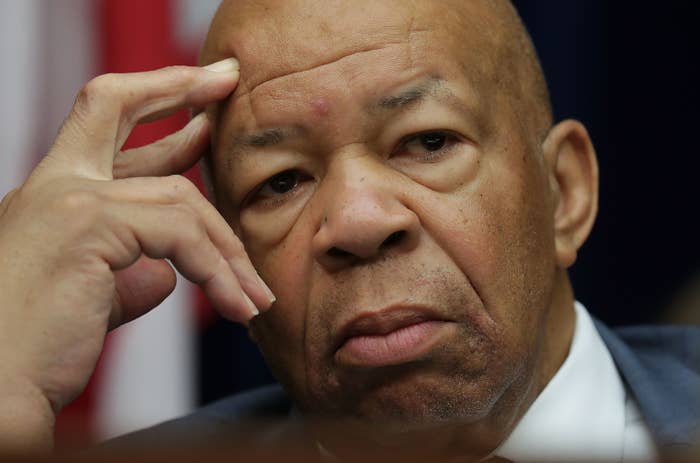 WASHINGTON — President Donald Trump and his administration have repeatedly claimed there was widespread voter fraud during the 2016 election without any evidence to support it, and at least one high-ranking Democrat wants to Trump to show proof.

Maryland Rep. Elijah Cummings, the ranking member of the House Committee on Oversight and Government Reform, told BuzzFeed News that his staff are currently working on writing to all attorneys general in the country to get more information.
"They're making these allegations, but we're going to the attorney generals and saying, is there voter fraud, and what proof is there?" Cummings said. "So yeah, I think there should be [an investigation]."
While there are currently no public calls on the Hill for an investigation to debunk the administration's claims, some Democrats say they could get behind the initiative.
"We need to deal in a factual environment, and it's pretty obvious that there were no illegal votes cast in this election," Missouri Rep. Lacy Clay told BuzzFeed News about Trump's claims. "That calls into question the integrity of our election, and it's just not true."
As recently as Monday, when Trump met with congressional leaders, he reiterated his false claim that millions who voted illegally cost him the popular vote. On Tuesday, Sean Spicer, Trump's press secretary, told reporters during a press briefing that the president still believes that is the case.
When further pressed by reporters, Spicer did not commit to whether the administration would investigate the so-called voter fraud.

Since they are in the minority, House Democrats cannot call for an official investigation, but they could introduce legislation asking for one.
Rhode Island Rep. Jim Langevin, a former secretary of state, pointed out that generally members of Congress call for investigations "if there's pretty widespread evidence that something is amiss."
But in this situation it is the lack of evidence that is noteworthy: There's nothing to suggest that the administration's claims are true.
"Have there been any specific allegations that can even be debunked?" said Rep. Jamie Raskin. "It's sort of like saying the whole earth is sitting on a frog's head — how would you debunk that?"
Raskin said he believes the burden rests on Trump to demand a recount in the states where he thinks he was cheated out of the popular vote. He added that he believed it would be worth pursuing if it turned out that data showed people around the country were buying into Trump's claims.
"If somebody introduced legislation to create a commission to interrogate the president's claims that there were millions of illegal votes in 2016 and that Santa Claus is real, I would be very happy to vote for such a commission," Raskin said. "I don't know that I would want to spend my time serving on it, but I could certainly support that."