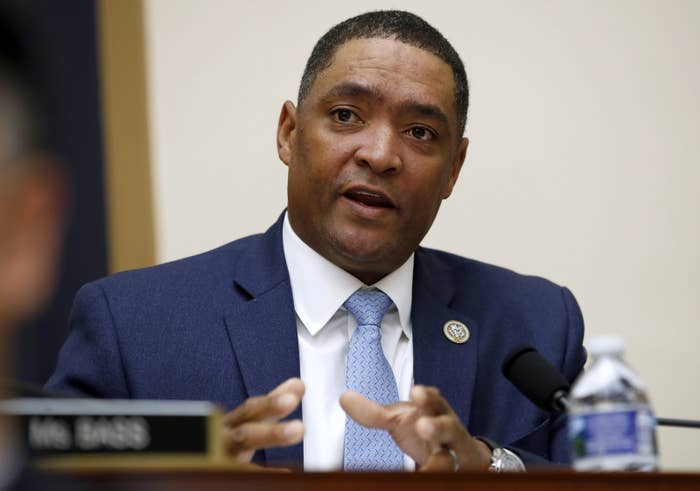 The Congressional Black Caucus will decide on Wednesday whether to boycott President Donald Trump's State of the Union address later this month, but that's not the only option it has on the table.

Louisiana Rep. Cedric Richmond, the chair of the CBC, said on BuzzFeed News' AM to DM Wednesday morning that the caucus is looking at options including showing up at the State of the Union and walking out or holding a separate event at the same time.
"We will decide in that meeting and discuss how we want to respond to the president's State of the Union. We could go, we could go and walk out, we could go and hold up fists ... or we could not go, or we could hold our own State of the Union," Richmond, a Democrat, said. "So there's a million options we could do, but I think the most important part is to let people out there know that we're still here, we're still fighting, we really don't care what he thinks about us."
Several Democrats have already announced they will not attend the president's first official State of the Union address on Jan. 30, including CBC members John Lewis, Frederica Wilson, and Maxine Waters. Richmond said the caucus is scheduled to meet at noon Wednesday to discuss the plans as a group.
Richmond also told AM to DM that he and New York Rep. Jerry Nadler, the ranking member of the House Judiciary Committee, plan to introduce a resolution censuring Trump on Wednesday after the president referred to El Salvador, Haiti, and African nations as "shithole countries" last week, according to Democratic Sen. Dick Durbin, who was in the room. Trump has said he used "tough" language, but denied using that specific term, while White House officials reportedly have argued the president used the term "shithouses" instead.
Richmond said the goals of the resolution are to distance Congress from the president's comments, to "condemn" the words as "hateful [and] hurtful" rhetoric, and to call on the president to apologize for the remarks.
"We think it's very important for Congress to express its sentiment on whatever he said and how it's being perceived around the world," Richmond said.