On Monday, a Republican state representative from Georgia posted a photo of the Jefferson Davis memorial site, noting on Facebook, "This is our history. #DealWithIt"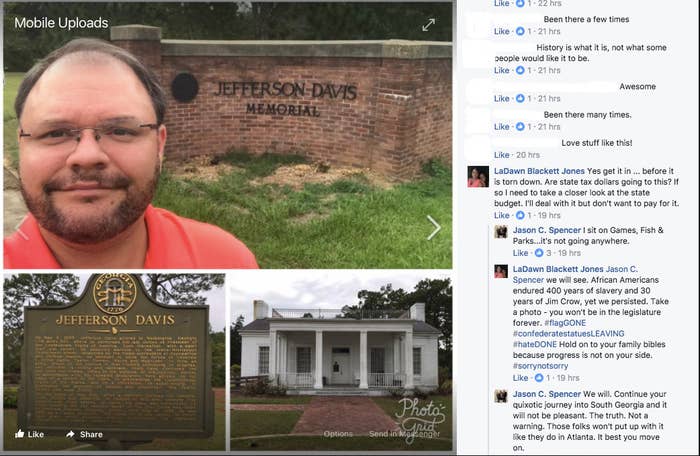 LaDawn Jones, a former Democratic state representative and now an attorney in Atlanta, began commenting on Spencer's photos.
Jones and Spencer then engaged in a back-and-forth. At one point, Spencer told Jones that if those who wanted Confederate statues removed tried to do so in southern Georgia, they "won't be met with torches but something a lot more definitive. People in South Georgia are people of action, not drama."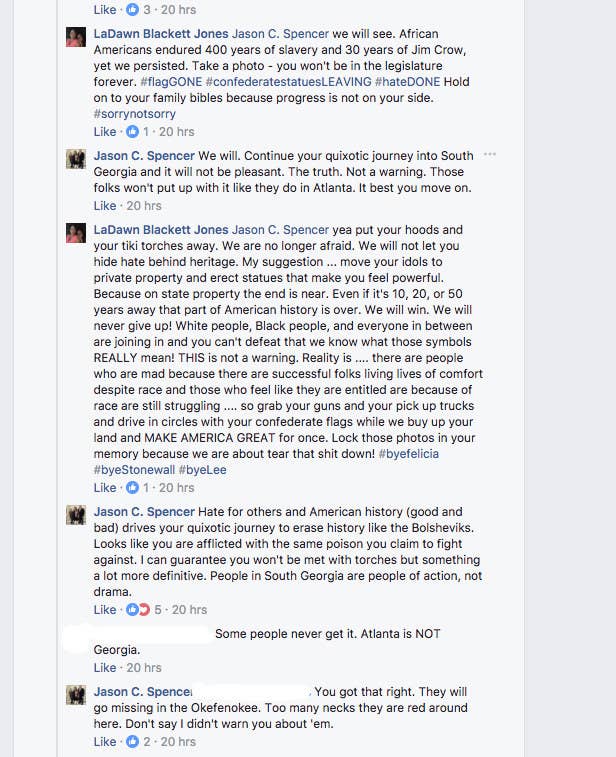 Jones told BuzzFeed News that she didn't personally feel threatened, but felt his statements "crossed the line."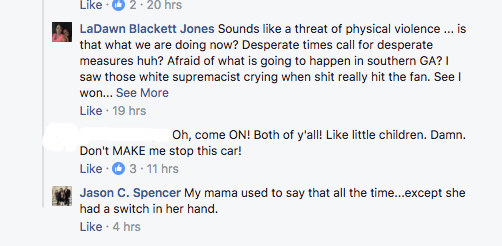 Here's Spencer with a statue of Martin Luther King Jr. he also posted on Monday. AJC reported Spencer asked the outlet to include in its story.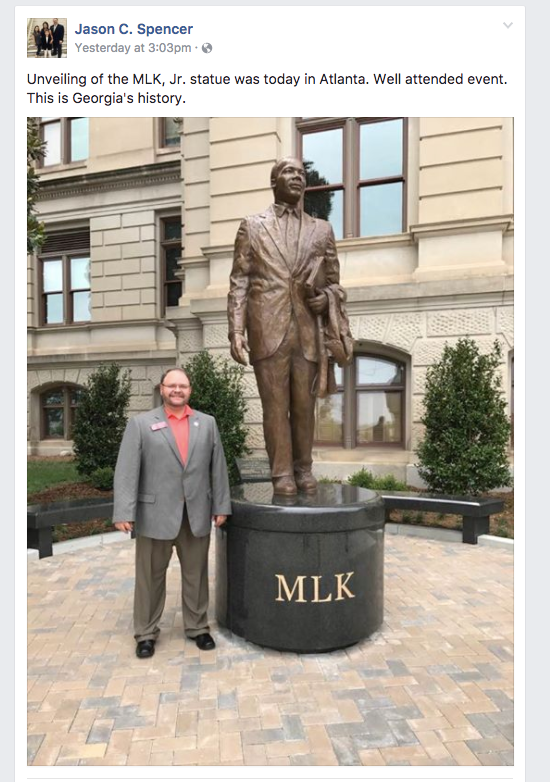 Last year, Spencer caught heat for introducing legislation that would prevent Muslim women from wearing a burqa or face veil while driving or in their license photos.