Meet Dobrynya, France's newest law enforcement officer.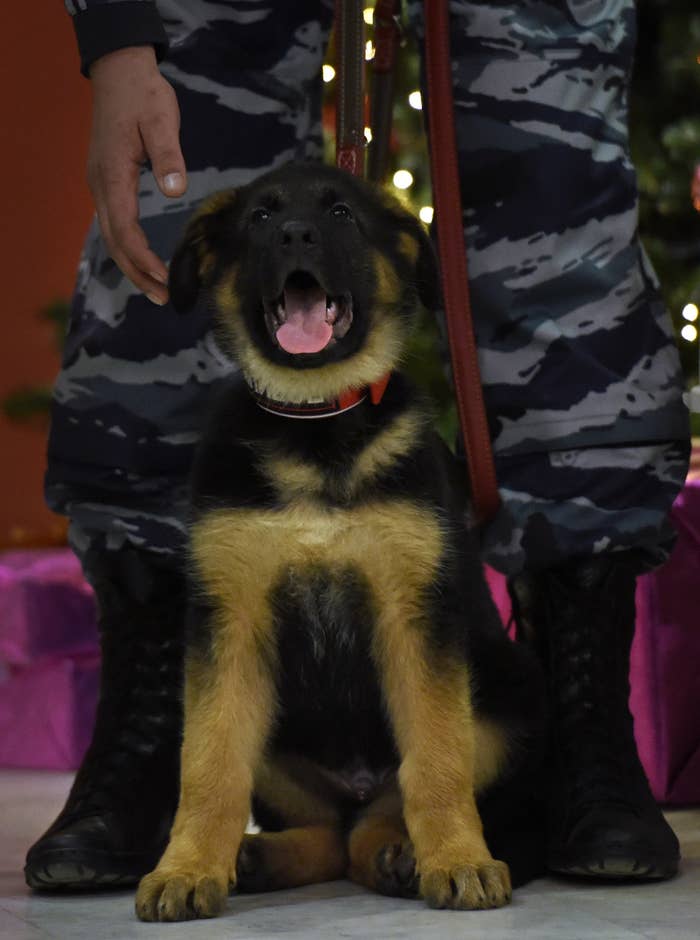 Last month, Russia announced it was giving France a puppy "in solidarity with the French people and the police in the fight against terrorism."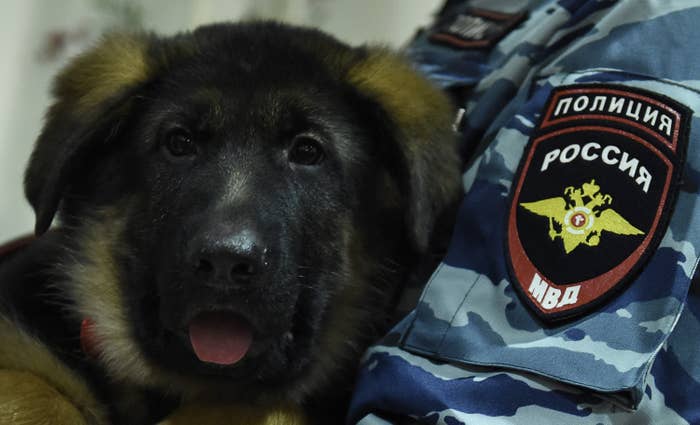 French Ambassador Jean-Maurice Ripert said Monday that the puppy is a "living symbol of the strong ties of friendship and cooperation" between France and Russia.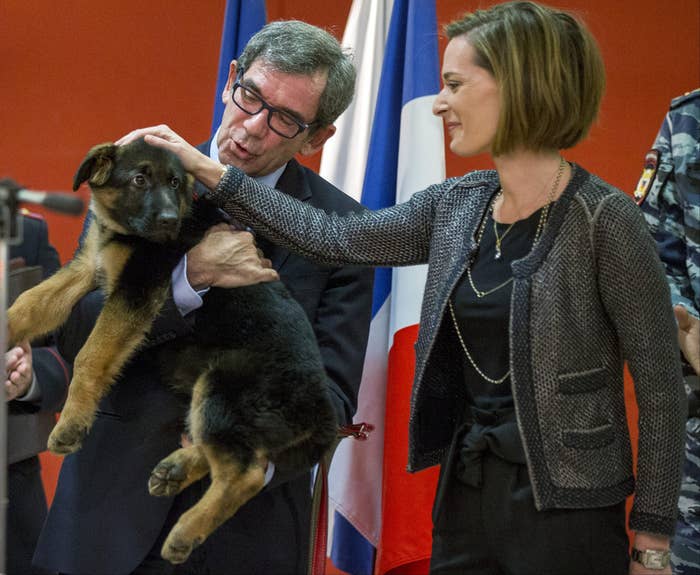 After Diesel's death, her name started trending on social media, along with multiple hashtags in her honor. One of the most popular ones was #JeSuisChien or "I am dog."
During the ceremony, Russian Deputy Interior Minister Igor Zubov said the puppy is a "symbol of the unity of our nations in the implacable fight against terrorism."
Dobrynya charmed police officers from Russia and France and pretty much everyone else at the ceremony.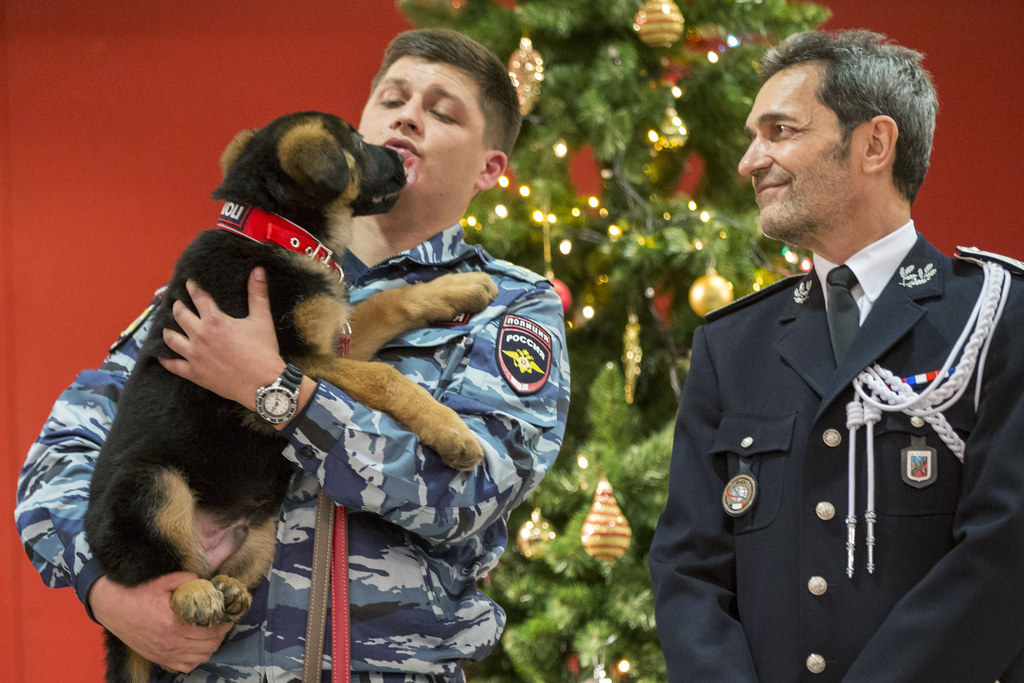 Good luck, Dobrynya!