Gabrielle Giffords On 6-Month Anniversary Of Sandy Hook Shootings: "We Must Do Better"
The former Arizona congresswoman, who was shot in the head in 2011, co-authored an op-ed Friday, remembering the victims of the Sandy Hook Elementary shootings and urging changes to gun laws.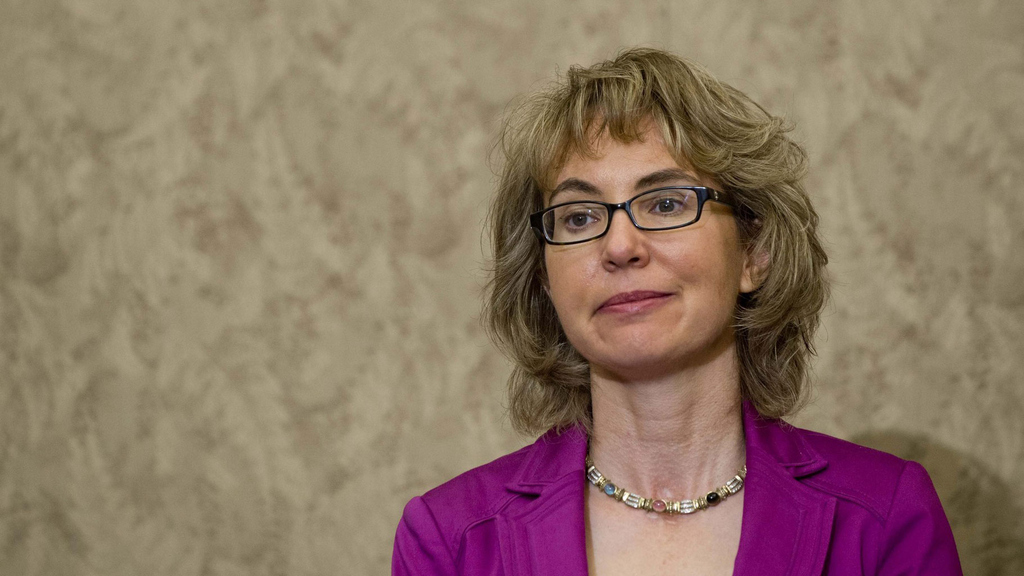 Giffords wrote an op-ed in The Newtown Bee with Roxanna Green, whose 9-year-old daughter was killed in the 2011 Tucson shooting that left the former congresswoman severely wounded. Six others died in that shooting rampage.
Six months ago today we grieved along with families in Newtown and throughout the world, as we heard the story of the twenty children gunned down as they learned, and the teachers who died trying to save them.

Our grief had a familiar feeling for both of us; a madman armed with an arsenal of dangerous weaponry changed our lives forever too. After shooting Gabby in the head and leaving her for dead, the gunman shot and killed Roxanna's beautiful daughter Christina-Taylor, a bright, determined nine-year-old girl who had come to meet her congresswoman.

The grief of the parents of children killed in Newtown – like the families of those killed in Tucson – doesn't diminish with anniversaries. It takes no holidays. It is not diluted by the passage of time, in contrast to its impact on our leaders, who have promised action, but were stopped by special interests. The grief of families who lose their loved ones, is, trust us, almost immovable. It is with us all every day.
Giffords and Green took a brief swipe at Congress for failing to reform the country's gun-control laws.
Our country, we know, is with us. Americans in every state support common-sense solutions to reduce gun violence. Congress is out of step with their constituents by not immediately passing these measures that will save lives.
But it was nothing like the scathing piece she wrote in The New York Times in April after the Senate failed to move on legislation that would tighten background checks on gun purchases.
Giffords and her husband, Mark Kelly, are the founders of Americans for Responsible Solutions, which focuses on gun violence.