Updated — Nov. 30, 1:35 p.m. ET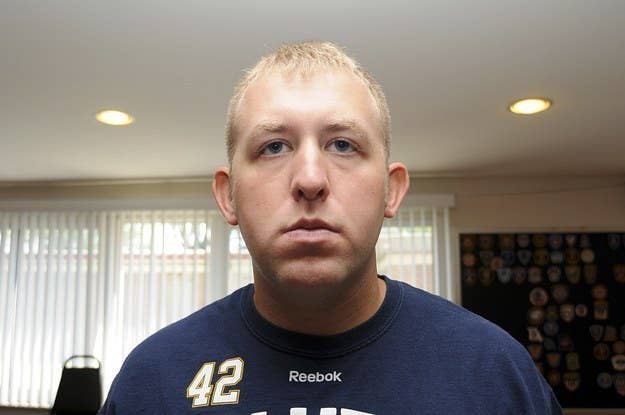 There will be no severance pay or continued benefits for Darren Wilson, the police officer who fatally shot Michael Brown in August and who resigned from the Ferguson police department on Saturday.
Ferguson Mayor James Knowles said on Sunday that the city of Ferguson has cut all ties with Wilson, and that the former officer will no longer receive any pay or benefits from the city.
The news of Wilson's resignation comes days after a St. Louis County grand jury declined to issue any charges against Wilson, 28, in the shooting death of 18-year-old Michael Brown.
During an interview Saturday with the St. Louis Post Dispatch, Wilson said resigning was "the hardest thing I've ever had to do."
"I'm resigning of my own free will," he told the Post-Dispatch. "I'm not willing to let someone else get hurt because of me." He said that he did not receive a severance package for stepping down, but he told the reporter that "more talks may be held on that topic." Wilson made $45,302 a year as a Ferguson police officer.
Wilson has been on paid administrative leave since he fatally shot the unarmed teenager, which sparked protests in Ferguson and around the country. The ultimately fatal struggle started, WIlson said in his grand jury testimony, when Wilson saw Brown and Dorian Johnson walking down the middle of the road as the officer heard a report that someone had stolen a box of cigarillos from a local market on Aug. 9.
Wilson said he is not sure what he will do next.
On Tuesday, during an interview following the grand jury decision, Wilson told ABC News's George Stephanopoulos that his conscience was clean "because I did my job right." During that interview, WIlson said wanted to spend his career with the police force.
According to his testimony to the grand jury, Wilson said he feared for his life during his struggle with Brown, who he said showed extraordinary strength and nearly shot him with his own gun.
After the ABC News interview aired, Brown's father called Wilson "a murderer."
"He understood his actions. He understood exactly what he was doing." Michael Brown Sr. said on CNN. Michael Brown's parents and their supporters have called the grand jury process flawed and criticized St. Louis County Prosecutor Robert McCulloch.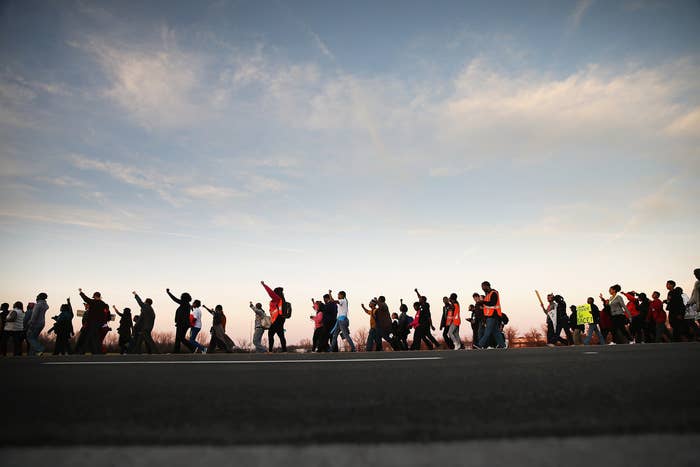 According to the portion of the resignation letter published by the St. Louis Post-Dispatch, Wilson cited concerns about safety.
I, Darren Wilson, hereby resign my commission as a police officer with the City of Ferguson effective immediately. I have been told that my continued employment may put the residents and police officers of the City of Ferguson at risk, which is a circumstance that I cannot allow. For obvious reasons, I wanted to wait until the grand jury made their decision before I officially made my decision to resign. It was my hope to continue in police work, but the safety of other police officers and the community are of paramount importance to me. It is my hope that my resignation will allow the community to heal. I would like to thank all of my supporters and fellow officers throughout this process.
The U.S. Justice Department is still conducting a civil rights investigation into the shooting and another examination of police department practices.
Wilson wed 37-year-old Barbara Spradling, also a Ferguson police officer, last month. The couple is expecting their first child.