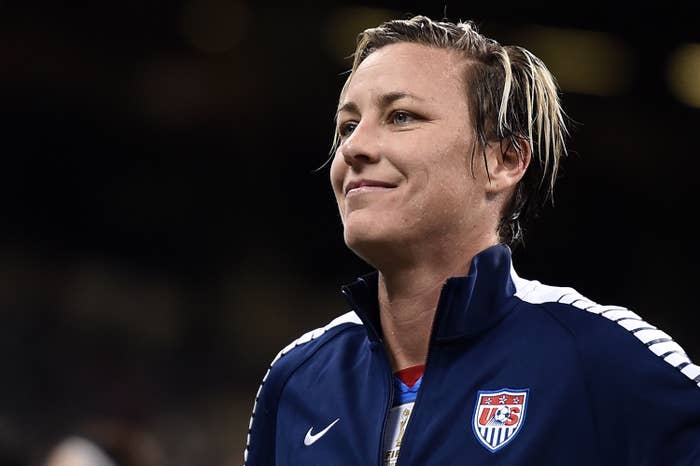 Recently retired soccer star Abby Wambach will join ESPN as an analyst, the network announced Wednesday.
Wambach, who was a member of the U.S. Women's National Team that won the 2015 FIFA Women's World Cup, will begin her time at ESPN with assignments on Euro 2016 and the 2016 Summer Olympics in Brazil. Wambach is also a two-time Olympic Gold medalist.
Wambach retired from soccer in late 2015 shortly after the USWNT's victory in the 2015 Women's World Cup. The soccer star was arrested for driving under the influence in Portland in early April. After her arrest, she posted an apology on her Facebook page.
In a release, ESPN said Wambach will not be limited to live event coverage, announcing an eponymous podcast and contributions to E:60 and ESPN's investigative reporting arm Outside the Lines.
In a statement, Wambach said: "My soccer career has provided me with a lot of different experiences that brings more than Xs and Os to the table. I'm excited to join ESPN and to have the opportunity to tell stories that transcend soccer."
ESPN says the deal announced with Wambach Wednesday is a multi-year deal.