It took four games, but we finally got a close game in the NBA Finals. After a tense, scrappy game, the Warriors pulled off a 108-97 win over the Cavaliers to go up 3–1 in the NBA Finals.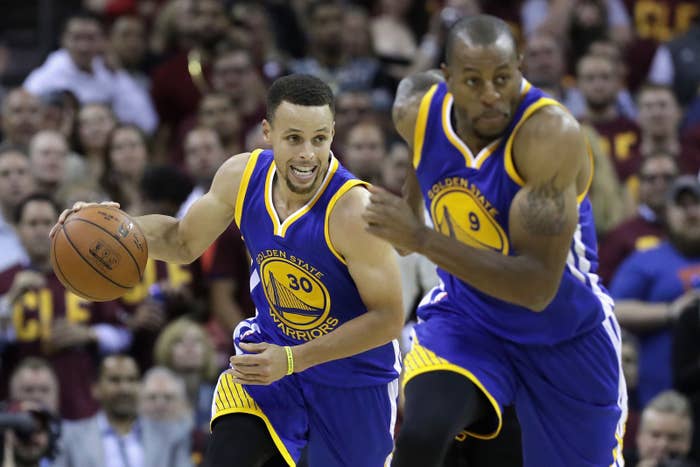 Through the third quarter, Game 4 looked like anyone's game. Throughout the game, there were 18 lead changes.
Warriors point guard Steph Curry finally had his first significant appearance in the Finals, finishing with 38 points with seven threes. Klay Thompson finished with 21 points — neither of the Splash Brothers had topped 23 points in the first 3 games of the Finals.
The Cavaliers took a five-point lead into the halftime, and held on through the third. In the fourth quarter, the Warriors came alive on offense, and the Cavaliers fell apart defensively, leading to some late-game tension. LeBron James got into spats with both Draymond Green and Steph Curry in the last five minutes of the game.
No team has ever come back from a 3–1 deficit in the Finals, according to the ABC broadcast.
The Warriors will look to close out the Finals at home in Oakland on Monday.