UFC Strips Title, Indefinitely Suspends Fighter Arrested For Hit & Run
Jon Jones allegedly collided with a car, injuring its pregnant driver, and then fled on foot.
UFC fighter Jon Jones has been stripped of his title and suspended indefinitely as a result of his arrest for a hit & run accident in Albuquerque, UFC announced yesterday.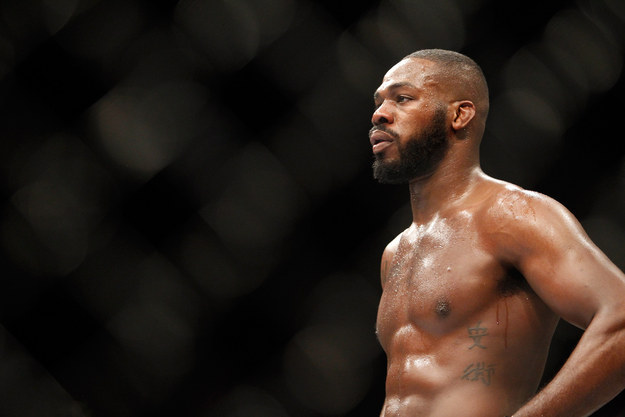 According to a police report dated April 26, Jones ran a red light and crashed into the driver's side of another car, whose pregnant driver suffered a broken arm.
Witness accounts said that Jones first exited his car and ran toward a nearby hill. He then returned to his car, grabbed a wad of cash and stuffed it down his pants before running back into the hills, the police report said.
The police found paperwork with Jones' name and MMA affiliation on it when they searched his abandoned car and made several failed attempts to reach him by phone immediately following the collision.
Jones turned himself into Albuquerque police the next day, according to NBC.
The fighting organization said Jones' alleged conduct was a violation of their conduct policy:
UFC announced that it has suspended Jon Jones indefinitely and stripped him of the light heavyweight title as a result of violations of the organization's Athlete Code of Conduct Policy. Jones was recently arrested in Albuquerque, N.M. on a felony charge of leaving the scene of an accident involving personal injury. As a result of the charge and other violations of the Athlete Code of Conduct Policy, the organization believes it is best to allow Jones time to focus on his pending legal matters.

UFC feels strongly that its athletes must uphold certain standards both in and out of the Octagon. While there is disappointment in the recent charges, the organization remains supportive of Jones as he works through the legal process.
ESPN's Darren Rovell reports Jones has also been dropped from at least one sponsor: