Two University Of Tennessee Football Players Said To Be Under Investigation For Rape
The players are not allowed to practice in the meanwhile, per team coach Butch Jones.
University of Tennessee football players A.J. Johnson and Michael Williams are being investigated in relation to two incidents of sexual assault and rape that allegedly took place over the weekend, according to The Tennessean.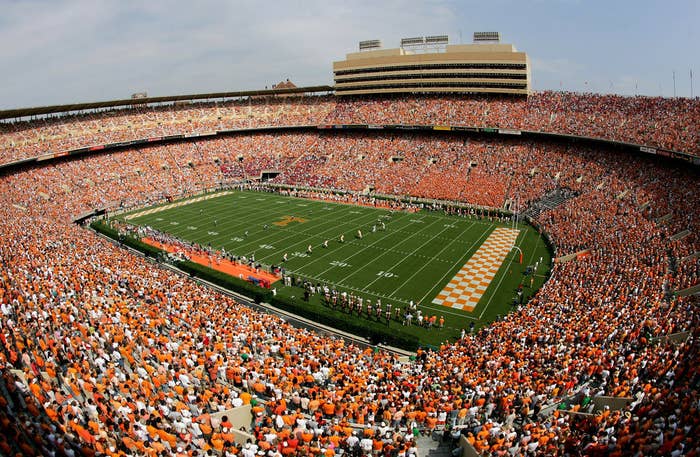 From The Tennessean's report:
The incidents allegedly occurred at about 3 a.m. Sunday morning. One 19-year-old victim — a current University of Tennessee student — told police she was raped by two male students.

A second 19-year-old female victim — a student visiting from an out-of-state college — told police she was a victim of sexual assault.

It's unknown if the incidents are related.
In the meantime: