Two Kansas City Royals Players Have The Chickenpox
Outfielder Alex Rios and relief pitcher Kelvin Herrera are infected.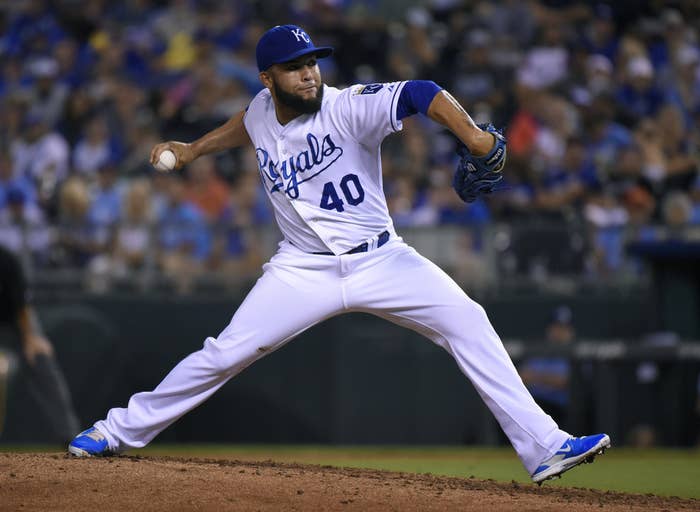 Two members of the Kansas City Royals — outfielder Alex Rios and relief pitcher Kelvin Herrera — have contracted the chicken pox, the Kansas City Star reported. Each player could be out for up to two weeks.
The Royals, who are in good standing for the playoffs and expect to play into October, are taking precautions to keep the chickenpox from spreading to more players, according to the Star. Rios, who was scratched from Saturday's lineup about an hour before the game against the Tampa Bay Rays in Florida, is believed to be the first player to get sick. He was sent home via a private jet, the Star reported. Herrera soon reported similar symptoms and was quarantined and sent home.
Chickenpox is significantly more dangerous in adults than it is children, Rafael Harpaz of the Center for Disease Control and Prevention, told the Star. "The likelihood that they'll end up getting pneumonia is much higher. That's pretty rare in children. So there's a number of complications that are more common in adults than in children," he said.
The Royals have asked players to confirm with their parents that they are immune to chickenpox, or get vaccinated. The virus is highly contagious, and can be contracted through "air or bodily contact," which makes a baseball clubhouse an easy place for it to spread.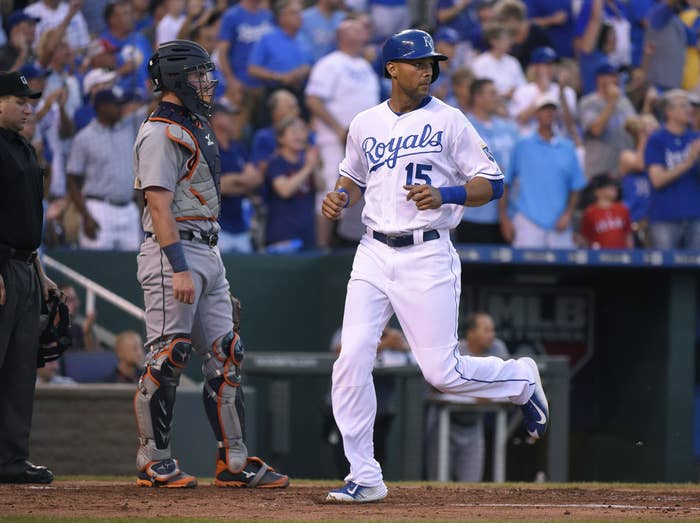 During a press conference Tuesday, manager Ned Yost addressed Rios and Herrera's health and other members of the team were asked about whether they were concerned about getting sick. Yordano Ventura and recently acquired outfielder Jonny Gomes answered in jest:
The Tampa Bay Rays, who the Royals visited at the start of the outbreak, have not reported any cases.