Tom Brady's Courtroom Artist Gets Shot At Redemption During Third Deflategate Hearing
Veteran artist Jane Rosenberg said her instant fame after drawing a curious-looking photo of the Patriots quarterback has been "a nightmare."
Not even one month ago, veteran courtroom sketch artist Jane Rosenberg saw her portrayal of Patriots quarterback Tom Brady go viral immediately after a Deflategate hearing in a federal court in Manhattan.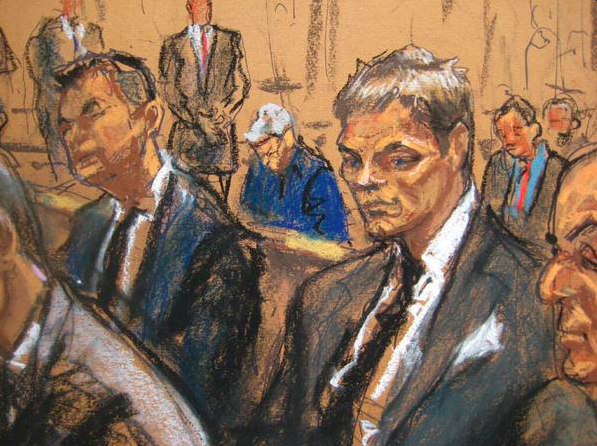 "Obviously I apologize to Tom Brady for not making him as good-looking as he is," Rosenberg told the New York Times hours after the hearing. But as the social media–averse artist quickly learned, you can't stop the memes:
Rosenberg practiced drawing the four-time Super Bowl winning quarterback before he was required to appear back in court Monday for the never-ending Deflategate saga:
Today's hearing — the third and final Deflategate meeting before a federal judge — offered Rosenberg yet another challenge: The parties were only seated in the courtroom for about 10 minutes.
A major improvement, certainly, but Rosenberg joked that "I still think I made him look like Lurch."
"(Brady is) in my dreams, it's a nightmare for me," Rosenberg told the Daily News. "I hope this thing gets settled and is over with."