The NBA has announced Steph Curry has been named league MVP.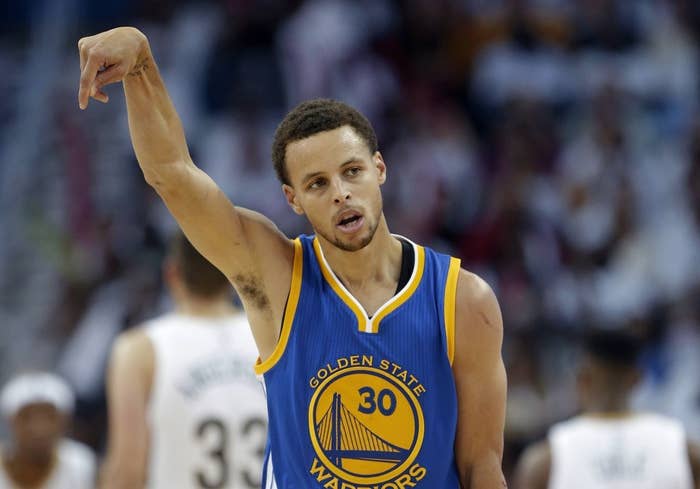 James Harden was the runner up, but Curry blew his competition out of the water:

Curry, who won the NBA All-Star 3-point contest in a landslide, led the league with 286 3-pointers for the season.
His teammate, Klay Thompson, trailed behind with 239.
Steph's 286 threes give him sole possession of the record for most threes in a season.
Curry also led the league in the following categories:
- 3-point attempts: 646
- Steals: 163
- Free-throw percentage: .914
- Value over replacement player: 7.9
He averaged 23.8 points per game through the regular season, and has averaged 31.5 points per game through five playoff games this postseason.
Steph's 44% 3-point percentage trails just two players in league history: Hubert Davis, and his current coach, Steve Kerr (.45.4%).
Here are a few more reasons Steph is undoubtedly the MVP, by the numbers: